Lawmakers want veterans cannabis research dollars (Newsletter: March 29, 2018)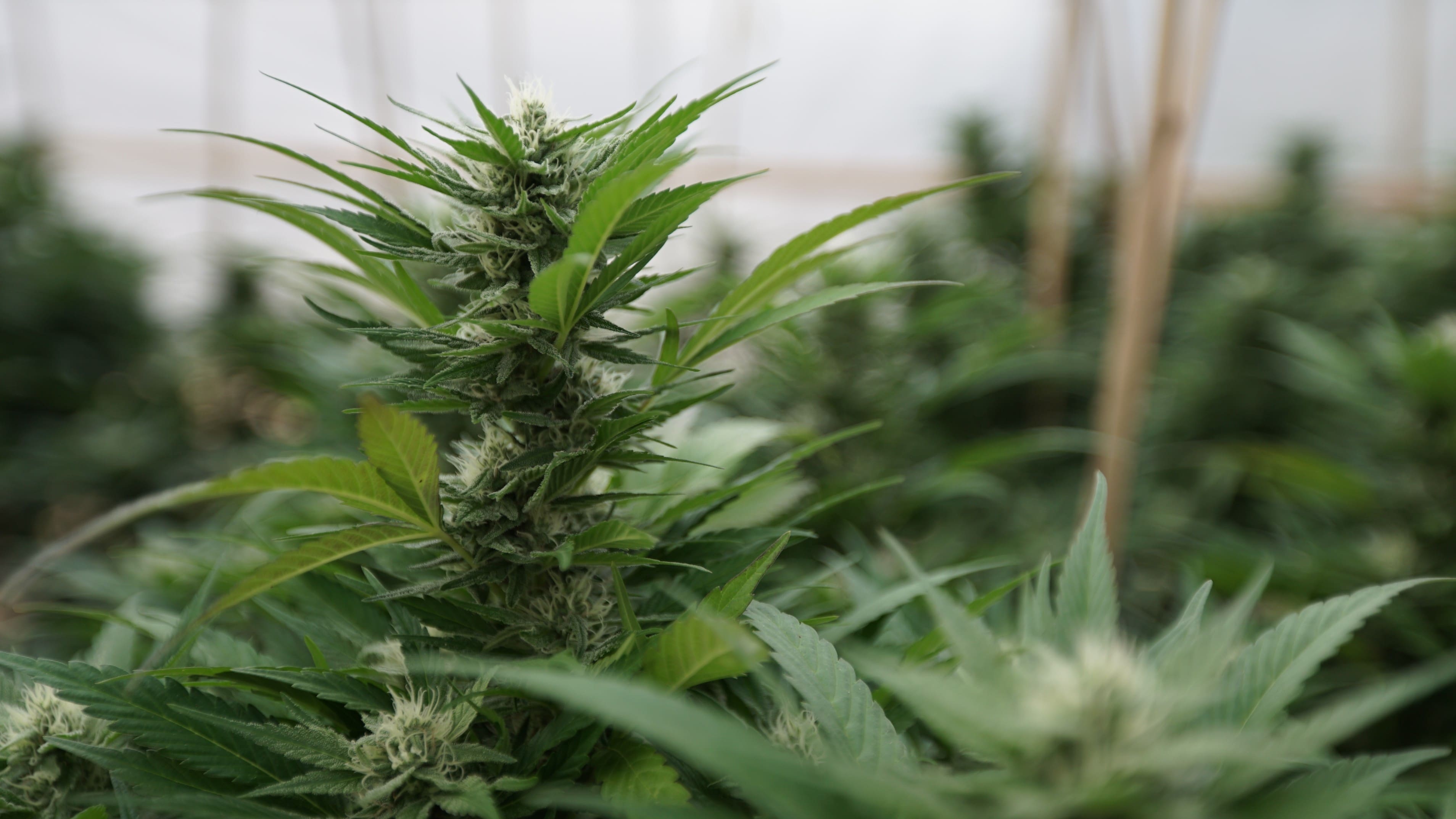 IRS rule jeopardizes marijuana nonprofits; Senators want banking hearing; Scaled-down TN MMj bill advances
Subscribe to receive Marijuana Moment's newsletter in your inbox every weekday morning. It's the best way to make sure you know which cannabis stories are shaping the day.
Your support makes Marijuana Moment possible…
It's awesome to know that a growing number of people in the cannabis industry and legalization movement see Marijuana Moment as a valuable way to stay informed for their work. And I'm so grateful that more than 200 of those readers have started monthly Patreon pledges to help make sure I can keep putting all this news in your inbox every day…

Jordan Isenstadt, VP, Marino PR: "Simplifying a complicated industry with endless moving parts, Marijuana Moment has become our top choice for reliable and consistent cannabis coverage. This newsletter is a true asset as it helps us assist our clients within the space and gives us a firm grasp on the latest happenings in medical marijuana legislation and news. Medical cannabis is a topic that can't – and shouldn't – be ignored and the same can be said about the Marijuana Moment newsletter."
Subscribers who value this daily dispatch enough to show their support with a few dollars help me keep doing this. Please chip in and help ensure Marijuana Moment's continued operations.
http://patreon.com/marijuanamoment
/ TOP THINGS TO KNOW
A bipartisan group of 43 U.S. House members wants to direct the U.S. Department of Veterans Affairs to set aside money to fund research on the potential of medical cannabis to help military veterans. Meanwhile, President Trump ousted VA Sec. David Shulkin, who has consistently misstated federal law to excuse his failure to change internal department policies on medical marijuana recommendations and research.

The Internal Revenue Service quietly enacted a rule change in January to deny tax-exempt status for organizations whose purpose is "directed to the improvement of business conditions of one or more lines of business relating to an activity involving controlled substances (within the meaning of schedule I and II of the Controlled Substances Act) which is prohibited by Federal law regardless of its legality under the law of the state in which such activity is conducted."

A bipartisan group of U.S. senators is pushing for a hearing on legislation to let marijuana businesses access banks.
/ FEDERAL
A federal judge ordered that a man charged with threatening to kill Congressman Scott Taylor (R-VA) over his support for marijuana law reform be held while awaiting trial.

Members of Ohio's congressional delegation spoke about marijuana policy:
U.S. Sen. Sherrod Brown (D-OH): "States that have legalized marijuana, we'll see what happens in those states. If that means less addiction to more powerful drugs, or if it's a gateway. And I don't think we don't know that yet."

Congresswoman Marcy Kaptur (D-OH): "What is going on, on the street, is that marijuana is being laced with heroin and now we have this problem with fentanyl and carfentanyl, which are deadly. And I think we have to be really careful. What I have voted for, requires regulation and that is my position and I will maintain it."
A U.S. Sentencing Commission analysis found that people released early from prison for crack cocaine offenses under a 2011 guideline change had no difference in recidivism rates from people who were released before the guideline change took effect.

Rolling Stone spoke to several U.S. senators about pending proposals to drastically increase fentanyl penalties.

Pennsylvania Democratic congressional candidate Shavonnia Corbin-Johnson said she supports medical cannabis.

/ STATES

Pennsylvania Gov. Tom Wolf (D) tweeted about the expansion of the state's medical cannabis program.

Michigan Democratic gubernatorial candidate Abdul El-Sayed spoke about the economic benefits of legalizing marijuana.

The Oregon Court of Appeals upheld a local ordinance in Grants Pass requiring personal marijuana plants to be grown indoors.

The Louisiana House Health and Welfare Committee voted 9-4 to approve a bill to add conditions associated with autism spectrum disorder as medical cannabis qualifying conditions.

The Tennessee House Criminal Justice Committee voted to significantly scale back a pending medical cannabis bill and then approved it. Separately, the state attorney general claimed that high-potency marijuana causes violence.

The Kansas House of Representatives approved a hemp bill.

North Dakota activists say they've collected more than half the signatures they need to qualify a marijuana legalization ballot measure.

The Connecticut General Assembly's Appropriations Committee held a hearing on marijuana legalization legislation.

Utah regulators will hold a public hearing next month to receive comment on the implementation of three new cannabis laws.

New Jersey senators filed legislation to allow medical cannabis for any condition.

An Arkansas company that won a medical cannabis cultivation license is asking a judge to lift his order that declared the state's award process invalid.

Here's a look at the prospects for medical cannabis legalization in Missouri.
/ LOCAL
New Orleans, Louisiana marijuana arrests are dramatically down following the enactment of an ordinance that allows police to issues summonses for low-level possession.

Philadelphia, Pennsylvania Mayor Jim Kenney (D) spoke about his support for safe injection facilities for illegal drug consumers.
/ INTERNATIONAL
Two Canadian Senate committees held hearings on marijuana legalization legislation. Separately, the mayor of Vancouver, British Columbia is calling for drug decriminalization.

The Australian Senate approved a medical cannabis proposal.

A German court halted the application process for medical cannabis producers.

Jamaican regulators warned people to use only legal and regulated marijuana products.
/ SCIENCE & HEALTH
A review concluded that "the studies available provide evidence to support the use of cannabinoids for some cancer, neuropathic, and chronic pain conditions."

Commentary in The Lancet suggests that developing a standardized cannabis unit for studies "might help differentiate users at high versus low risk for problematic use."
/ BUSINESS
Massachusetts medical cannabis provider Patriot Care, which previously pledged not to enter the recreational marijuana business and whose lobbyist formed an organization to campaign against legalization, is now trying to move into the adult-use market.

The National Association of Cannabis Businesses launched a Blue Ribbon Affiliate program to vet ancillary marijuana businesses.
/ CULTURE     
MLB pitcher Trevor Bauer launched a charity drive filled with references to marijuana.
Make sure to subscribe to get Marijuana Moment's daily dispatch in your inbox.
Photo courtesy of Chris Wallis // Side Pocket Images.