Key GOP Chairman Supports New Marijuana Research Bill
New legislation being filed this week by a bipartisan coalition of Republicans and Democrats — including the chair of the powerful House Judiciary Committee — would remove several key federal roadblocks to research on marijuana.
"Not later than 1 year after the date of enactment of the Medical Cannabis Research Act of 2018…the Attorney General shall register…at least 2 applicants to manufacture cannabis for legitimate research purposes," reads the text of a bill obtained by Marijuana Moment that is slated to be introduced on Thursday with the support of Judiciary Chairman Bob Goodlatte (R-VA).
In subsequent years, the attorney general would be required to license at least three additional cannabis manufacturers annually.
For decades, all cannabis used for studies in the U.S. has been grown at a single farm at the University of Mississippi. Researchers have long argued that it is difficult to access cannabis from the facility, and that the product is often of low quality.
In 2016, the Drug Enforcement Administration enacted a new policy intended to license more research cultivators, and he agency has reportedly since received at least 25 applications to participate in the new program. But it has not yet acted on any of them and, according to the Washington Post, that is because top Justice Department officials have stepped in to prevent DEA from approving any proposals.
The new legislation would force the attorney general's hand.
A fact sheet circulated by the office of Congressman Matt Gaetz (R-FL), the lead sponsor of the bill, says that the existing cannabis research supply is "extremely subpar."
"It is weak and often moldy, which can cause illness. In addition to being subpar, federally-grown cannabis is scarce; there is not enough product," the document says.
The new bill would also create a "safe harbor" from federal law for universities and other research institutions that want to study marijuana. And it would clarify that doctors with the U.S. Department of Veterans Affairs are allowed to refer military veterans to studies on cannabis's medical benefits.
Bloomberg first reported that Goodlatte was supporting the bill.
On Tuesday night, Gaetz and other lawmakers took to the House floor to voice support for marijuana law reform.
"Even though VA doctors/staff are not prohibited from sharing information about federally-approved cannabis clinical trials with patients, many VA offices believe mentioning these trials is illegal," Gaetz's fact sheet says. "This legislation codifies that healthcare providers at the VA are authorized to provide information about federally-approved cannabis clinical trials, and they are also allowed to fill out forms for veterans to participate in these trials."
Besides Goodlatte, other initial cosponsors include Steve Cohen (D-TN), Alcee Hastings (D-FL), Darren Soto (D-FL), Dana Rohrabacher (R-FL), Karen Handel (R-GA), Earl Blumenauer (D-OR), Scott Taylor (R-VA), Carlos Curbelo (R-FL), Dina Titus(D-NV), Tom McClintock (R-CA), Ileana Ros-Lehtinen (R-FL), Darrell Issa (R-CA) and Barbara Lee (D-CA).
See below for the full section-by-section bill analysis circulated by Gaetz's office:
Section 1: Title
Section 2: INCREASING THE NUMBER OF FEDERALLY-REGISTERED MANUFACTURERS OF CANNABIS FOR LEGITIMATE RESEARCH PURPOSES
PROBLEM: Currently, all federally-approved studies of medical cannabis get their product from one source, and it is extremely subpar. It is weak and often moldy, which can cause illness.
SOLUTION: this section requires there to be at least three federally-approved manufacturers of cannabis for legitimate research purposes.
The license to be a federally-approved manufacturer would be one year, with the (rare) exception of producers who wish to initiate a multi-year study or clinical trial.
Manufacturers would have to pass stringent background checks and meet a strict set of criteria, including growing at least ten different strains, and being able to test for at least 12 different cannabinoids. We must ensure that federally-approved growers are safe, will not run out of product, and are prepared to meet the needs of current and future researchers.
The strict standards set forth for medical cannabis manufacturers are not applied to other, non-research-based cannabis businesses. Keeping "research cannabis" separate means this legislation does not interfere with federal laws, state laws, or law enforcement. This bill makes no changes to the legal status of cannabis.
By ending the current monopoly on research-grade medical cannabis, and by improving choice among growers, research will be easier and better.
In addition to being subpar, federally-grown cannabis is scarce; there is not enough product. This section requires the Attorney General to annually assess whether there is an adequate and uninterrupted supply of research-grade cannabis.
Even though the DOJ is required to process new applicants for growing cannabis, they have dragged their feet, and a huge backlog of applications has built up. This section requires DOJ/DEA to act on any application to manufacture cannabis within one calendar year.
Some institutions (like universities) want to research cannabis, but cannot do so because cannabis research threatens their federal funding. This section includes "safe harbor" for researchers and institutions studying cannabis, and for patients in federally-approved medical cannabis clinical trials.
Section 3: PROVISION BY DEPARTMENT OF VETERANS AFFAIRS HEALTH CARE PROVIDERS OF INFORMATION REGARDING VETERAN PARTICIPATION IN FEDERALLY-APPROVED CANNABIS CLINICAL TRIALS
PROBLEM: even though VA doctors/staff are not prohibited from sharing information about federally-approved cannabis clinical trials with patients, many VA offices believe mentioning these trials is illegal.
SOLUTION: this section codifies that healthcare providers at the VA are authorized to provide information about federally-approved cannabis clinical trials, and they are also allowed to fill out forms for veterans to participate in these trials.
This section also clarifies that VA employees are allowed to receive information about cannabis clinical trials from researchers.
Finally, this section says that VA researchers (who are eligible to research Schedule 1 substances) may do research on cannabis.
This section provides clarity to VA employees, and allows VA researchers to study cannabis.
­­­
This bill is not a pathway to legalization, nor does it change the legal status of cannabis. It simply makes it easier to conduct federally-approved research. Many people say that we can't change cannabis laws without doing more research. Fair enough. This legislation simply makes cannabis research safer, better, and more accessible.
Marijuana Isn't Addictive, Former A.G. Eric Holder Says
The nation's former top law enforcement officer is not worried that the legalization of marijuana will lead to addiction.
"I've never seen any scientific evidence that points you to concerns about addiction through the use of marijuana," former U.S. Attorney General Eric Holder said in an interview published on Friday by NY1.
The comments by the former A.G. call into question cannabis's current status as a Schedule I drug. That category is supposed to be reserved only for substances with no medical value and a high potential for abuse. In fact, it would mean that marijuana should be moved to at least Schedule III, where drugs with "moderate to low potential for physical and psychological dependence" are categorized.
Although Holder did not move to reclassify cannabis when he had the power to do so as attorney general, he did specifically endorse such a change just months after leaving office.
"I certainly think it ought to be rescheduled," he said in a 2015 interview with PBS.
And he still feels the same way.
"We need to move marijuana from Schedule I, so research can be done," Holder said in the new NY1 interview. "It is classified now on the same level as heroin is, and clearly that is inappropriate."
While he did nothing to officially recategorize marijuana as attorney general — and continually passed the buck to Congress when asked about the issue — Holder's Justice Department did issue guidance, known as the Cole Memo, which generally allowed states to implement their own cannabis laws without federal interference.
Current Attorney General Jeff Sessions rescinded that memo earlier this year.
In the new interview, Holder said he thinks the federal government should continue letting states implement their own legalization laws.
"Let those be laboratories to see where we want to be," he said. "I think if you allow the states to experiment we'll ultimately come to a national consensus about what it is we ought to do with regard to marijuana."
He also spoke about unfair enforcement of cannabis criminalization.
"One of the things that I am concerned about, though, is the racial disparity you see in the enforcement of marijuana laws," he said. "You see African Americans, Latinos using marijuana at just about the same rates as whites, and yet seeing rates of arrest four, five times as great as it is for whites. That is something that I think is extremely troubling."
Photo courtesy of US Embassy New Zealand.
Congressional Committee Protects Medical Marijuana From Jeff Sessions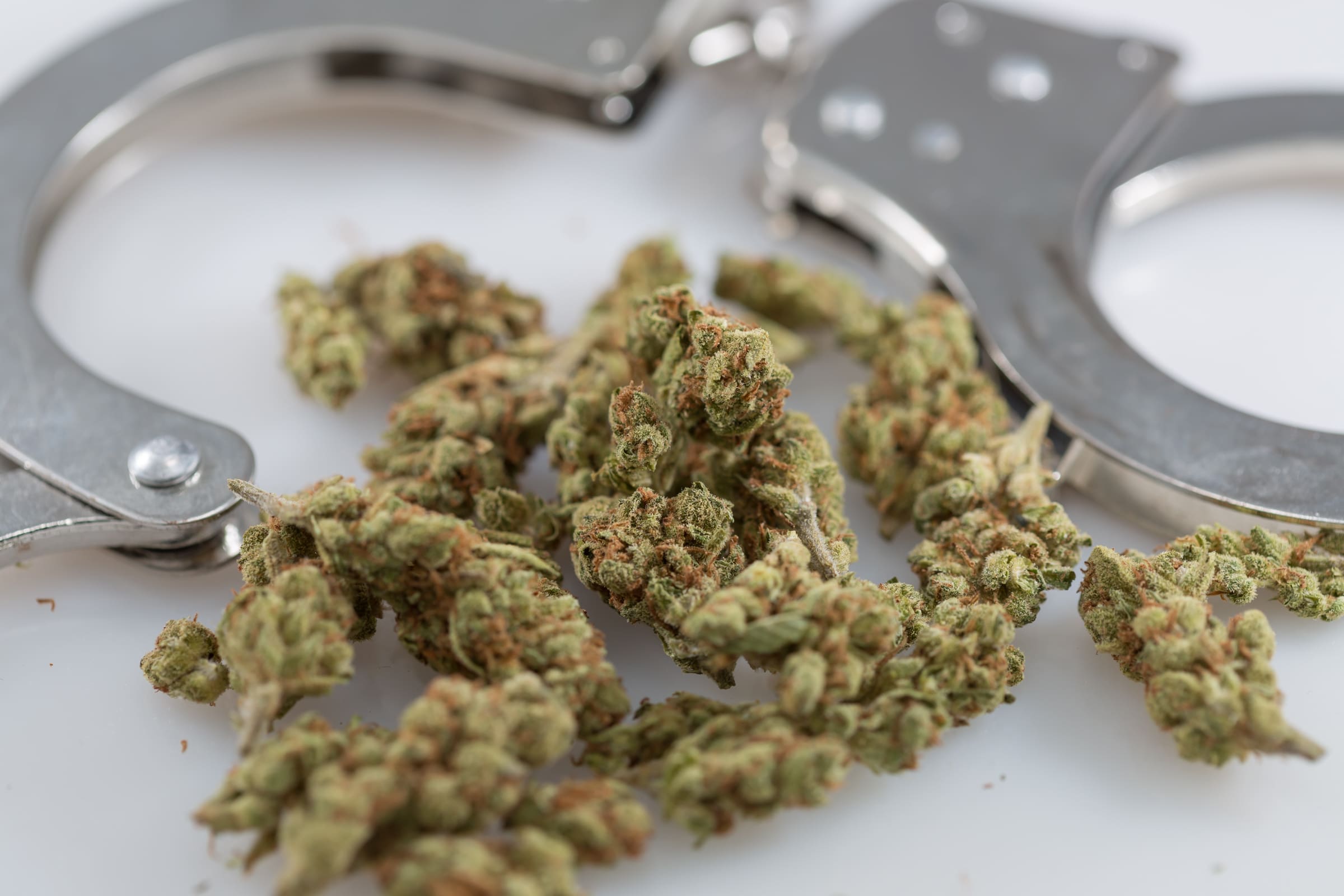 A powerful congressional panel voted on Thursday to continue shielding medical marijuana patients and providers who comply with state laws from prosecution by the federal government.
While the provision has been federal law since 2014, when it was first attached to legislation that funds the U.S. Department of Justice, its continuance has been in question because of recent efforts by Republican leadership to prevent votes on cannabis amendments. But in a stunning bipartisan move, the House Appropriations Committee voted to add the provision as a rider to legislation funding U.S. Attorney General Jeff Session's department for Fiscal Year 2019.
Please visit Forbes to read the rest of this piece.
(Marijuana Moment's editor provides some content to Forbes via a temporary exclusive publishing license arrangement.)
Congressional Republicans Block Votes On Hemp Amendments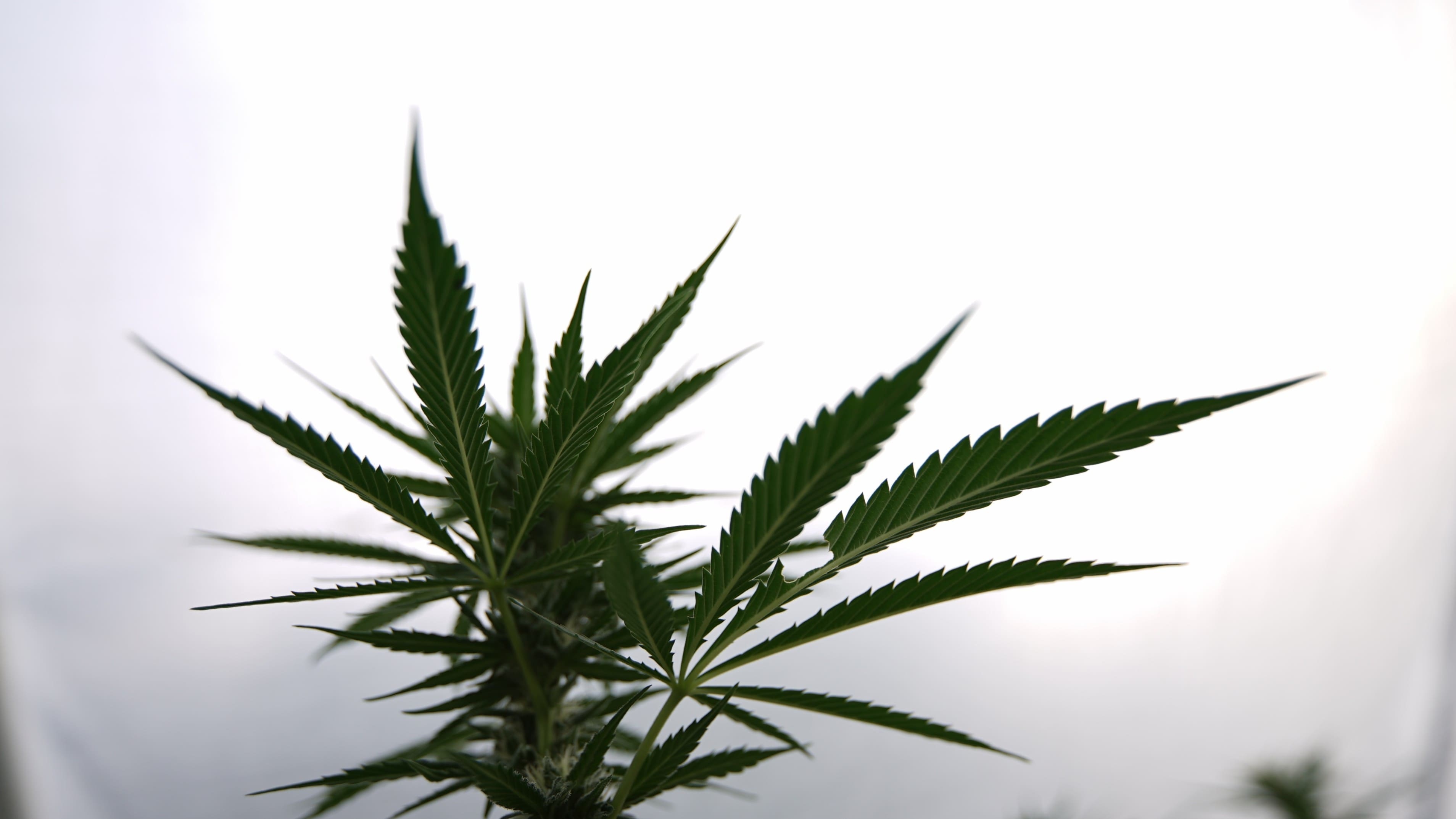 In the latest development in a series of anti-cannabis moves, congressional Republican leadership has blocked consideration of several industrial hemp amendments.
Supporters were seeking to attach the measures to the large-scale Farm Bill, which sets food and agriculture policy for the country, but the House Rules Committee on Wednesday decided that the proposals cannot be considered on the floor.
The anti-cannabis chairman of the panel did, however, reveal that a broader deal for industrial hemp might be in the works.
One of the measures the committee killed, submitted by Reps. James Comer (R-KY) and Earl Blumenauer (D-OR), along with a bipartisan list of cosponsors, would have legalized hemp and made it eligible for crop insurance.
"Hemp is a crop with a long and rich history in our country," Comer said in introducing his amendment before the committee. "It was grown by many of our founding fathers."
Comer, who is a former Kentucky agriculture commissioner, said his state's existing industrial hemp research program, which is authorized under a previous Farm Bill enacted in 2014, "has been a great success."
He also spoke about the economic potential of the plant. "Times are tough in rural america," he said. "For rural Kentuckians, industrial hemp has provided a new crop and business opportunity."
But in a party-line move, the committee voted 8 to 3 to reject a motion to add Comer's amendment to the list of proposals approved for floor consideration.
Another hemp amendment, filed by Reps. Thomas Massie (R-KY) and Jared Polis (D-CO), would have removed hemp from the list of federally banned substances.
A third proposal, submitted by Rep. Andy Barr (R-KY), sought to create "a safe harbor for financial institutions that provide services to hemp legitimate businesses" that operate under state-authorized research programs.
"There is a proud history in American and in Kentucky [for hemp] as an agriculture product," Barr said when testifying for his amendment, noting that it can be used in over 25,000 products.
Under current law, banks that work with legitimate hemp companies "fear reprisal from federal regulators," Barr said, arguing that his proposed measure would protect financial institutions "from unnecessary interference from bank examiners and regulators" and give producers rights that "every other American crop enjoys."
The committee did not hold specific votes on those two measures.
Rules Committee Chairman Pete Sessions (R-TX) has made a consistent practice of blocking cannabis measures from advancing over the past several years.
Sessions, seemingly mistakenly, told Comer during the Wednesday hearing that the U.S. Drug Enforcement Administration (DEA) has "a clause…that industrial hemp should be declassified under their Schedule I drugs, which they concur, which is the position you hold, too."
A hemp lobbyist told Marijuana Moment in an email that he had not heard of the DEA taking a pro-hemp position.
Polis, who as a Rules Committee member made the unsuccessful motion to let the full House vote on Comer's amendment, argued that hemp is a "common sense area" that enjoys bipartisan support. The measure, he said, would simply "treat industrial hemp as the agricultural commodity that it is."
While Sessions and other GOP panel members were not swayed, the chairman did hint just before the vote that there may still be hope for hemp reform, saying that the issue would be "determined by an agreement that would be reached" with Senate Majority Leader Mitch McConnell (R-KY).
McConnell last month filed a hemp legalization bill, which Comer's amendment closely modeled. Fully a fifth of the Senate is now signed on as cosponsoring that legislation, and the majority leader has already announced plans to attach his hemp language to the version of the Farm Bill being considered by the Senate this month.
While it is unclear what exactly Sessions was suggesting when he referred to an "agreement" with McConnell, it may have been a reference to the conference committee process that will merge the House and Senate's respective versions of the Farm Bill into a single proposal after each chamber passes its legislation. If McConnell succeeds in attaching hemp legalization to the Senate bill, it would then be up for consideration as part of the final legislation sent to President Trump for signing into law.
In 2014, McConnell successfully inserted a provision to prevent federal interference in hemp research programs in that year's version of the Farm Bill.
Photo courtesy of Chris Wallis // Side Pocket Images.