Just Look At These Hemp Shoes The VA Is Selling To Military Veterans
The U.S. Department of Veterans Affairs (VA) is selling pairs of aesthetically questionable hemp toe shoes to military veterans.
In one of the latest, albeit more trivial, examples of the federal government embracing the crop since its legalization under the 2018 Farm Bill, VA's Veterans Canteen Service (VCS) is offering the hemp shoe at a price they claim is "so good" that their brand partners won't let them disclose it unless you're a member.
VCS, established in 1946, provides "articles of merchandise and services at reasonable prices to Veterans enrolled in VA healthcare system, caregivers, and visitors," according to the agency's site. "Since its conception, VCS' mission continues, incorporating a strategic Veteran-centric approach emphasizing the importance of service to Veterans and supporting VA's overall mission."
Of course, VA doesn't produce the shoes; the company Vibram does. Both the men's- and women's-style shoe go for about $100 normally, according to the firm's website.
Selling points for the hemp shoes, according to VCS, are that they are a "casual minimalist" style, breathable, made of a blend of hemp and polyester, "durable and comfortable" and machine washable.
While some might have to weigh those benefits against the trademark FiveFinger aesthetic, it is the case that hemp often represents a more environmentally sustainable alternative to plastic-based materials.
That VA is offering the hemp product to its members is another sign of the federal government normalizing the crop, despite maintaining prohibition against its cannabis cousin marijuana.
That said, while VA is working to put hemp on veterans' feet, the Department of Defense has made clear that active service members cannot ingest hemp products such as CBD oils and tinctures regardless of their legal status. A little-noticed memo the department issued this year instructed military branches to issue guidance explaining the hemp ban by March.
The memo does make an exception for the use of "durable goods containing hemp" such as rope and clothing, however, so it appears service members would be cleared to individually wrap each of their toes in the Vibram cannabis shoe as long as they don't try to smoke or eat it.
Meanwhile on the policy side, a pair of lawmakers recently wrote a letter to the head of the U.S. Department of Agriculture (USDA), asking that the agency extend access to a coronavirus relief program to hemp farmers.
Little-Noticed Hemp Memo Clarifies Military's Ban On Service Members Using CBD
Photo courtesy of VCS.
Launch Of Maine's Legal Marijuana Sales Inspires Rambling Police Department Facebook Post
A member of a local Maine police department has some thoughts about the state's newly launched marijuana retail system. In fact, he has a lot of thoughts—and he laid them all out in a rambling 1,400-word Facebook post on Saturday. The diatribe touches on everything from Phish festivals to drug-sniffing dogs to the medical benefits of cannabis to sweet chili Doritos.
Lt. Tim Cotton of the Bangor Police Department took over the agency's social media page, advising people about the policy change, discussing the ban on cannabis use among law enforcement, sprinkling in a few stoner stereotypes and seemingly sympathizing with tobacco consumers who face their own restrictions. He said he's been "inundated with incoming questions" about what's allowed in the new retail market.
For what it's worth, Maine voters legalized marijuana though a ballot initiative in 2016, but it took until last week to implement a commercial sales component. That's a significant delay in bringing a retail market online compared to California, Massachusetts and Nevada, which also legalized for adult-use on the same day four years ago.
Cotton recommended that people read up on state statutes for any questions they might have, or to ask "your friendly and professional purveyor of marijuana."
In any case, the lieutenant took the opportunity presented by incoming cannabis-related inquiries to run the gamut on marijuana policy in his post. While it might not have been especially informative on the nuances of the market rules, the comments section is filled with people thanking him for the lively dialogue.
Here are some notable excerpts from the post.
On his own eating habits.
"I already snack like a 70s stoner, and I have been known to partake in both Hostess cupcakes and sweet chili Doritos within the same half-hour period. Years of black coffee and stale doughnuts have made my stomach both larger, and cast iron. I don't even need to chew Tums or Rolaids after a road-trip that is littered with empty bags of delightful and deep-fried tubers, Mountain Dew, and Whoppers containing self-installed banana peppers..because the King really doesn't supply those burgers exactly 'my way.'"
On personal use and police policy.
"This is not me complaining about the fact that cops can't partake in recreational marijuana usage. It's merely me advising you to avoid passing the fatty to the cop who happens to be standing between you and the next person in your 'therapy' group at the next Phish festival. It's best if we don't become involved in the ritual of passing of the happy salad to your friend, Kevin, even though he has really short arms ever since he has been lifting heavy.
"Just ask us to get out of the way so the party can continue uninterrupted by the guy with the bad moustache and the pistol.
…
"For the record, I don't smoke cigarettes or medicine. As for the recreational use of marijuana, Federal statutues [sic] disallow your local, county, and state employed gendarme from partaking in dabs, doobies, and bong-hits as we— apparently—are not actually regular citizens, but merely a class of individual who should not stoned or buzzed while enforcing laws and such. I have to agree.
"For you? Smoke away my friends. Check the rules at the State of Maine website, you must be twenty-one-years-old to stop referring to weed as medicine, at least, in front of your mom and dad who you have derided for years for having a couple of Swisher Sweet stogies at the poker game. And, yes, I am talking about dear mother. She also cheats at cards. We love that woman."
On marijuana terminology.
"One of the upsides in the new rules regarding the recreational use of Marijuana is that I no longer will have to worry about misusing the terms, caregiver, medicine, herbal therapy, and patient when I am engaged in conversations with humans who chose to partake in the ingestion of plant-based herbal calming smoke.
"No, these conversations were not work related. These were the terms that I was forced to use at family reunions and other events when my great nephew piped up and said, 'Hey, be careful! He's a cop. I think he's wearing a wire.'"
On tobacco regulations.
"I have found it somewhat disconcerting that the entire world has deemed all forms of smoke ingestion to be a repulsive and filthy habit, while also telling me that filterless hand-rolled firesticks of the finest backyard-grown Mary. J. Wauna has zero negative effect on lung function. I'm no doctor, and I am not the boss of you.
…
"You see, the people who smoke cigarettes, pipes, cigars, and all manner of tobacco products have been literally shunned and thrown outside in cold weather, hurricanes, and winter storms for the last thirty-years.
"They are forced to walk five-hundred-feet away from the doorways of buildings. No one even supplies a burn-barrel for them to keep their hands warm. I worry about how they feel. Because they have feelings, too. No one ever lets them refer to themselves as caregivers when they pass the menthol-filtered tobacco torch to their friend who is short on cash and can't afford to pay two hours wages so they can have their own pack of cigarettes.
"They've been taxed, tormented, and ridiculed for a very long time. I like to show a bit of support for the little guy with a 'fresh pack of Luckys and a mint called Sen-Sen.' And, I refuse to judge him for his use of Old Spice aftershave."
On drug-sniffing dogs.
"FYI- Bangor Police Department dogs are not trained to sniff out your marijuana, that would be really dumb, because it is now legal. We saw this coming. Our dogs do sniff out lost people, evidence at crime scenes, and illegal narcotics. Don't get all hinky and bolt across town if you see Aki, Raye, or Jessie when you are carrying some shake and a half pack of ZigZags, you'll be tired for no reason. Relax."
The post also features purported interjected notes from Bangor Police Department's "legal team" that is later revealed not to even exist and was all written by Cotton himself.
For more clear directions on the legal sales system in Maine, residents might want to turn to policymakers like U.S. Rep. Chellie Pingree (D-ME), who last week shared a Portland Press Herald article about what people should know before they go to a new cannabis dispensary.
Starting tomorrow, recreational marijuana goes on sale in Maine!

Check out the @PressHerald's "Know Before You Go" guide. For example, the method of payment will vary by retailer. Do your research before waiting in line.https://t.co/RIab7LEvLG

— Congresswoman Chellie Pingree (@chelliepingree) October 8, 2020
"Do your research before waiting in line," she advised.
In nearby Vermont, things are also changing when it comes to marijuana sales. A bill to legalize cannabis commerce in the state was enacted without Gov. Phil Scott's (R) signature last week, though it will still take up to two years to license dispensaries based on the timeline.
Democratic Senate Candidate Plans To Vote For Arizona's Marijuana Legalization Measure Next Month
Dave Chappelle's Marijuana And Psychedelics Parties Don't Concern Local Sheriff
Comedian Chris Rock spilled the beans on behind-the-scenes festivities at Dave Chappelle's recent comedy shows, telling Ellen DeGeneres that the parties have included "way more weed than anyone should ever have" as well as "a lot of mushrooms."
"Mushrooms, like hallucinogenic mushrooms?" DeGeneres asked in an interview that aired on Thursday.
"Yeah, I was trying to be nice because your show's on in the daytime, but we do lots of drugs," Rock replied.
Lucky for the comics, the local sheriff thinks they're only joking.
For the past several weeks, Chappelle has been hosting a series of socially distanced comedy shows at an outdoor pavilion in the small village of Yellow Springs, Ohio. The show, "Dave Chappelle & Friends – An Intimate Socially Distanced Affair," has featured comics from across the country—including Rock, Michelle Wolf, Kevin Hart, Sarah Silverman, David Letterman and others—and drawn a cadre of other celebrity entertainers.
"A bunch of comedians fly in every weekend, we get COVID tested and we kinda put on a show," Rock said, describing a buttoned-down atmosphere of friends. "It's a bunch of us just having fun, being comics," he explained.
Asked by DeGeneres about rumors of mushroom tea being served, Rock confirmed that certain drugs were common at the events. "Dave's got, like, a weed–mushroom chef that prepares amazing meals with weed and mushrooms," he said.
He emphasized that "no hard stuff," such as cocaine, was provided.
To be clear, both marijuana and psilocybin mushrooms are illegal in Ohio, although possession of up to 100 grams of marijuana carries no jail time and a maximum penalty of $150. The limit is higher in the village of Yellow Springs, where officials last month decriminalized possession of up to 200 grams.
The state Senate voted in July to double the statewide cannabis possession decriminalization limit to 200 grams as well, but the bill has not been enacted into law. Meanwhile, four additional cities will be voting on marijuana reform ballot measures next month.
Possessing psilocybin, classified by the state as Schedule I controlled substance, is a criminal offense.
Greene County Sheriff Gene Fischer, however, doesn't seem too worried about what's going on at Chappelle's events. Fischer told local media outlet WHIO that he thought Rock's comments were probably meant in jest.
"Chris Rock's a comedian. Chris Rock is probably looking for jokes," the sheriff said. "People have been making jokes about marijuana and drugs for years. Hopefully that's what he's talking about."
While attendees have reported the smell of marijuana at the events, Fischer added, his department has not received any drug-related complaints about the shows. "To me these are just comments right now, unless we prove otherwise," Fischer said. "It's not raised to the level that we would go out en masse and try to make arrests."
Whether or not the Ohio stories were all comedy, Chappelle's fondness for psychedelics is well documented. When he was awarded the Mark Twain Prize for American Humor, Chappelle proposed to fellow comedian Aziz Ansari that they trip on psilocybin mushrooms to celebrate. Ansari accepted, dedicating the dose to Twain himself.
Earlier this summer on The Tonight Show with Jimmy Fallon, comedian Tiffany Haddish said that she drank mushroom tea at a Chapelle event despite not normally doing drugs. "I went to Dave Chappelle's to do some comedy," Haddish said. "I got peer pressured into drinking the tea."
What followed was a psychedelic trip, Haddish said, in which everyone around her—including actor Jon Hamm—began to resemble actress Phylicia Rashād.
.@TiffanyHaddish shares a funny story about drinking psychedelic tea with Dave Chappelle & Jon Hamm in Wheel of Opinions! https://t.co/qvtywE74wr #FallonTonight pic.twitter.com/eefGq1W3eG

— The Tonight Show (@FallonTonight) August 18, 2020
In his interview with DeGeneres, Rock claimed that drinking the shroom-infused tea is what led Haddish to shave her head. "Tiffany Haddish drank the mushroom tea and cut her hair the next day," Rock said. "I know she likes to act like, 'Ooh, Common told me he loved me with no hair.' No no, it was the mushroom tea talking."
On a podcast in 2019, Joe Rogan claimed Chapelle once rented out a movie theater for a private film screening and took mushrooms given to him by a stranger. "We have this private screening of Once Upon a Time in Hollywood, at one o'clock in the morning," Rogan said. "Dave is eating mushrooms that some fucking guy gave him in the crowd."
Beyond laughs, Chappelle's openness about substance use has also made a serious impact on the drug policy reform debate. Former NAACP head and Maryland gubernatorial candidate Ben Jealous, for example, said it was Chappelle who first convinced him that marijuana should be legal.
In her interview this week with Rock, DeGeneres said she'd be wary of tripping. "I think I would be freaked out," she said. "Everyone that goes there drinks the mushroom tea?"
"Yeah, man!" Rock said. "We're in a cornfield in a pandemic. What have you got to lose?"
For now, the comedy celebrations are on hold. Last week, organizers canceled six remaining shows due to coronavirus concerns after what organizers described as "a possible exposure within our inner circle."
Oregon Psilocybin Initiative Gets Boost From New TV Ad But Draws Opposition From Unlikely Source
Photo courtesy of YouTube/Kennedy Center
Filmmaker Kevin Smith Promotes Marijuana Legalization Referendum In New Jersey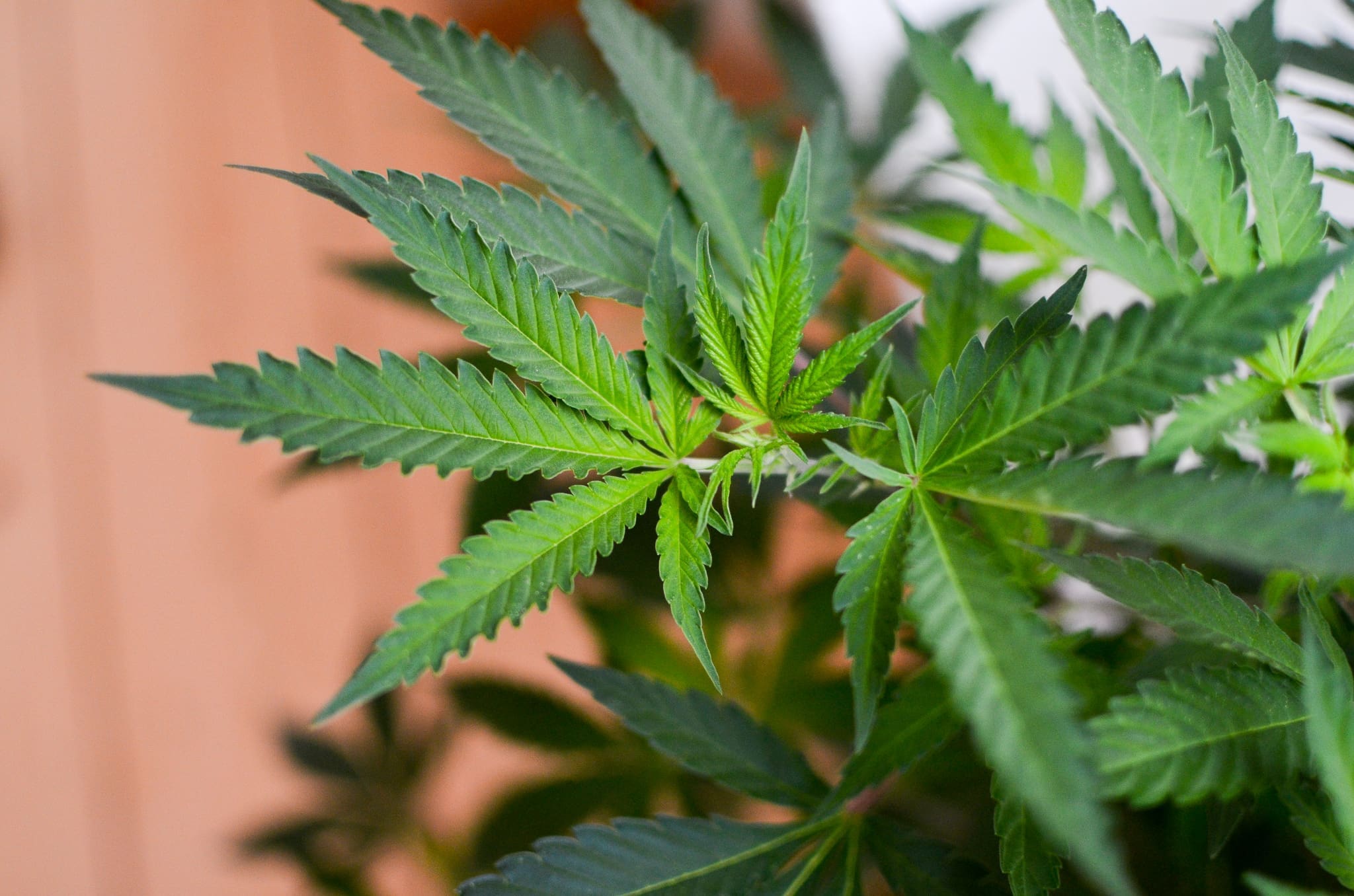 Filmmaker Kevin Smith isn't trying to convince New Jersey residents who should get their vote for president this November—but he does want voters in his home state to support a marijuana legalization referendum that will appear on the ballot.
The cannabis culture icon of "Jay and Silent Bob" fame on Thursday urged his Twitter followers to "VOTE YES when you see State Public Question Number 1: Constitutional Amendment to Legalize Marijuana."
NEW JERSEY! It's time to VOTE! But I'm not here to influence your choice of President – I'm here to beg you to VOTE YES when you see State Public Question Number 1: Constitutional Amendment to Legalize Marijuana. Silent Bob says "Only you can make the Garden State truly green!" pic.twitter.com/LtLcNSBI9r

— KevinSmith (@ThatKevinSmith) October 1, 2020
"Silent Bob says 'Only you can make the Garden State truly green!'" Smith, whose pilot for a cannabis-themed web series "Hollyweed" debuted in 2018 but wasn't picked up for a full run, wrote.
This isn't the actor and director's first dip into drug policy reform advocacy this election cycle. In March, he recorded himself and Jason Mewes asking California officials to allow digital signature gathering amid the coronavirus pandemic for a marijuana initiative that a campaign hoped to qualify for the state's ballot. That didn't materialize, however.
The official campaign pushing for the referendum's approval welcomed Smith's endorsement.
"Making the Garden State green has been our goal since the beginning," Axel Owen, campaign manager for NJ CAN 2020, told Marijuana Moment. "We are honored to have the support of one of our hometown heroes, Kevin Smith, and we look forward to celebrating with him when we #TurnthePage on November 3rd."
"How does 4:20pm on November 4th at Quick Stop Groceries in Leonardo sound?" he quipped, suggesting a meetup at the location of Smith's first film, "Clerks," on the day after the election.
For those voters who are less inclined to heed the endorsement of an entertainment icon, the governor of New Jersey also this week pushed voters to support the legalization referendum.
Gov. Phil Murphy (D) said in July that legalizing cannabis is "an incredibly smart thing to do" both from an economic and social justice perspective.
Legislators attempted to enact the policy change during the last session, but when negotiations stalled, they opted to put the question to voters in the form of a referendum. If the measure is approved on Election Day, the legislature will then have to pass implementing legislation containing details for how the legal cannabis market will work.
Recent polling indicates that the proposal has strong support among New Jersey voters. A survey from the law firm Brach Eichler that was released last month shows that 65 percent of likely voters are in favor of the policy change. That's consistent with the results of a poll the firm published in August, signaling that support is steady.
The governor and Smith's message to voters comes one week after NJ CAN 2020, a coalition of civil rights and drug policy reform groups, launched their first video ad promoting the legalization referendum.
In June, the state Assembly passed a cannabis decriminalization bill that would make possession of up to two ounces a civil penalty without the threat of jail time.
Colorado Governor Grants Thousands Of Marijuana Pardons With New Clemency Powers
Photo courtesy of Philip Steffan.