Italy's Health Minister Promises Medical Marijuana Expansion, With Sales In Pharmacies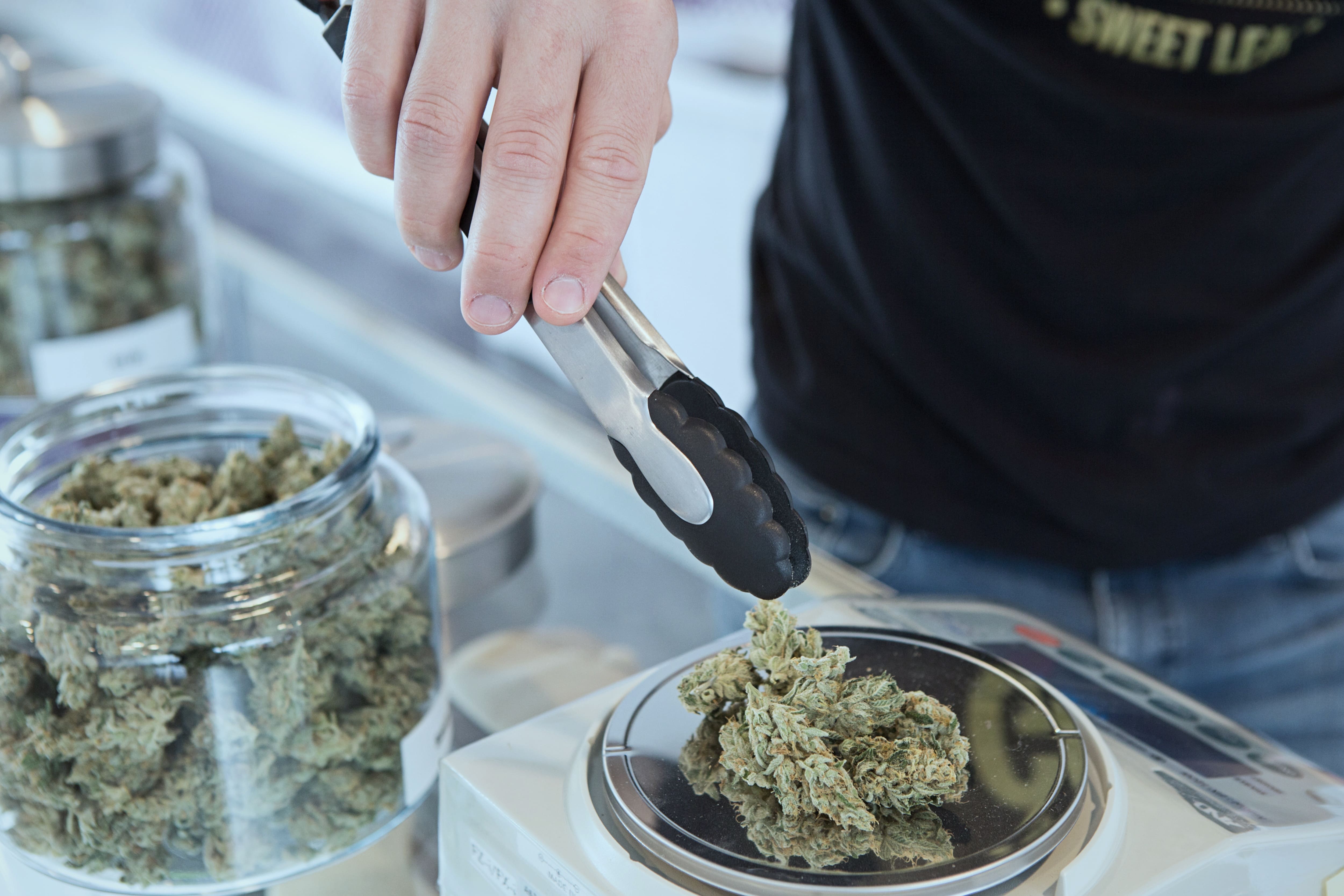 Italy's health minister on Tuesday signaled government support for a rapid and drastic expansion of that country's medical marijuana program, including making cannabis available in retail pharmacies and allowing private companies to cultivate the drug.
Medical cannabis has been legal in Italy since 2007. But to access medicine, patients have two options, neither ideal: Import cannabis from abroad, which is prohibitively expensive. Or access it domestically, from a growhouse in Florence run by the military, which has so far had a monopoly on production thanks to an intransigent bureaucracy and which doesn't grow enough to meet demand.
But access to healthcare in Italy is a constitutional right, and that includes access to medical marijuana. Health Minister Giulia Grillo appears to recognize this.
Following a tour of the Military Chemical Pharmaceutical Plant, where the Italian army maintains its heavily guarded cannabis-cultivation operation, Grillo vowed in a Facebook post to ramp up the country's marijuana production capacity.
To do that, the Italian government will explore licensing private companies via public-private partnerships, she said.
She also said she would "make every effort to make medical cannabis available" in pharmacies alongside other prescription drugs.
According to a translation of Grillo's comments posted on the Italian edition of the Huffington Post, the minister acknowledged that the military is not growing enough "cannabis terapeutica" to meet domestic demand—and that a significant increase would be necessary if Italy is to join other countries in a rapidly growing international export market.
Currently, a handful of countries export cannabis flower and oil to other nations, including Canada, Uruguay, Australia, the Netherlands and Israel. So far, this global market has been dominated by Canada, where publicly traded firms worth more than $1 billion have been eyeing expansion around the world.
Canadian firms would be the obvious candidate for entry into the Italian market.
Whether they would have leg up or whether Italian firms would be favored is unclear for now.
According to Grillo, such an arrangement would take "time of course to organize," but "certainly will not be very distant in time."