Inventors File Patent Application For Scratch-And-Sniff Marijuana Packages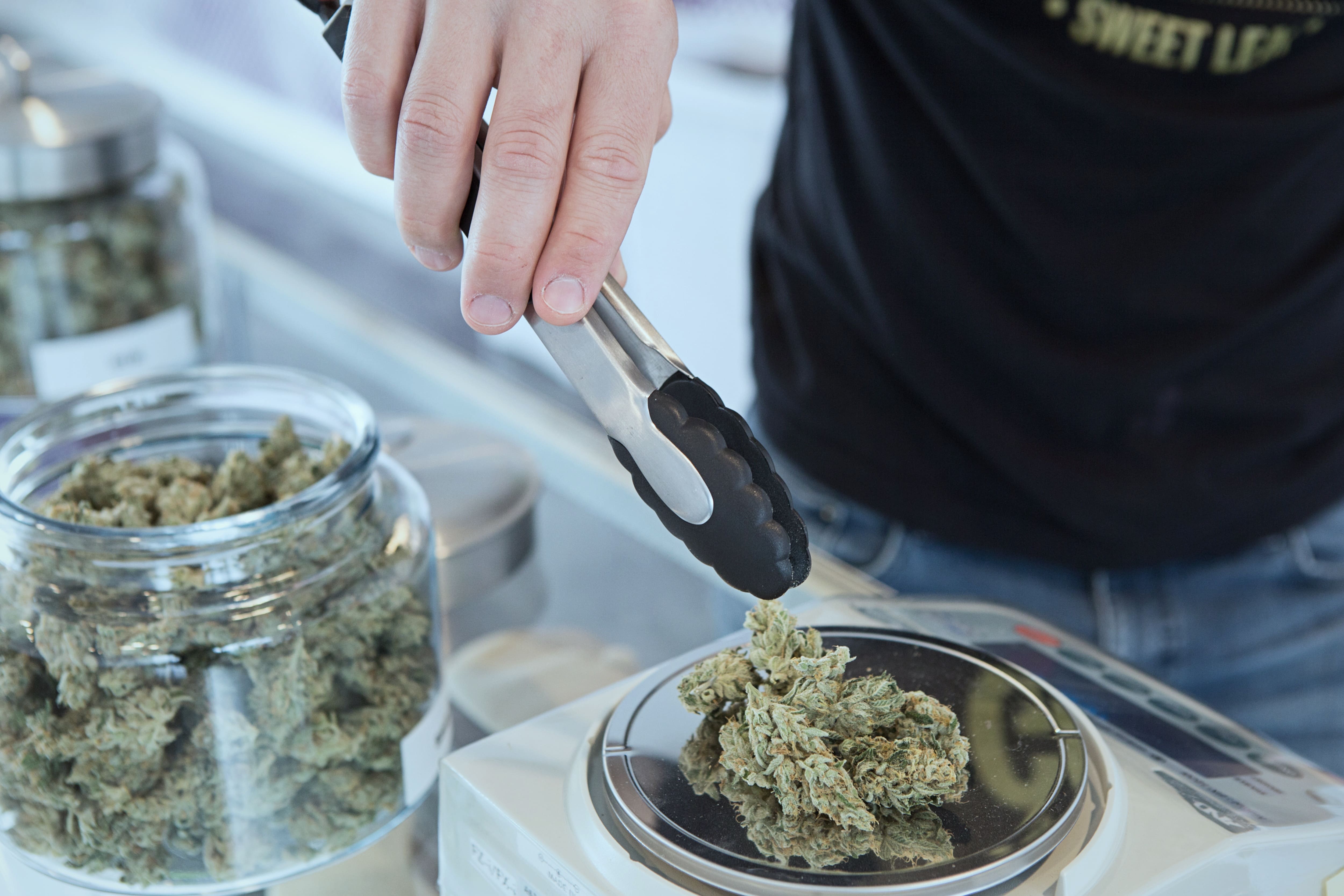 Scratch-and-sniff marijuana packaging could be coming to a dispensary near you.
An application for a patent on the cannabis container concept was published by the U.S. Patent and Trademark Office on Thursday. In order to comply with state regulations while at the same time ensuring consumers know what they're buying, the inventors are pitching a secure package that uses non-THC volatiles to produce the scent of the product when a sticker on the exterior is scratched.
The applicants recognized in their filing that there's an existing patent application for scratch-and-sniff stickers that are meant to identify the flavor of coffee, but argued their idea is distinct because the other application produced the scent of coffee after it's brewed whereas this sticker would smell like cannabis in its unsmoked form.
"A major hurdle to the purchase of Cannabis is the secure packaging laws of various states," the application states. "Packaging can often prevent a purchaser from observing certain characteristics of the Cannabis, such as its scent."
In a summary of the proposal, the applicants said the "general purpose of the present invention is to provide a Cannabis package and method of selection that includes all the advantages of the secure packaging, and overcomes the drawbacks inherent therein."
Another advantage of the proposed packaging is to help patients identify medicinal properties of different marijuana varieties, or assess quality, without having to open the product, the applicants, Random Vaughn and Jonathan Tanzer of Olympia, Washington, argued. They said that scent is is important in "selecting Cannabis for medical reasons such as seizures, headaches, or insomnia."
The application lists two iterations of the concept. The main one would involve a sticker that would be infused with the scent of cannabis. Terpenes, which are non-intoxicating compounds in the plant that give cannabis its smell and taste, would be used to produce the scent.
For the other, the scent wouldn't correspond with the actual small of the marijuana itself, but instead various flavor notes, which are sometimes used in cannabis marketing to describe the product's qualities similar to what's often done with wine. The applicants listed a diverse list of potential smells, including freshly cut grass, bread, vanilla, bacon, fish and chips, a Christmas tree, cinnamon, after shave, shampoo, the seaside, furniture polish and a Sunday roast.
Seth Rogen And Snoop Dogg Offer Marijuana Advice To First-Time Consumers
Trade Associations And Civil Rights Groups Send Mixed Messages On Marijuana Banking To Senate
A coalition of trade associations sent a letter to Senate Banking Committee leadership on Thursday, urging a vote on legislation to protect financial institutions that service state-legal marijuana businesses.
But those senators are also feeling pressure from leading civil rights groups like the ACLU and Human Rights Watch, which sent an earlier letter insisting that they not allow cannabis banking to detract from more comprehensive reform that addresses social equity.
The organizations involved in the latest letter—including the American Bankers Association and Credit Union National Association—said that advancing the Secure and Fair Enforcement (SAFE) Banking Act or similar legislation is pivotal to ensuring that stakeholders receive needed clarity and are shielded from being penalized by federal regulators.
The letter, addressed to Banking Chair Mike Crapo (R-ID) and Ranking Member Sherrod Brown (D-OH), emphasized the bipartisan nature of the House passage of the bill in September and the growing movement at the state level to legalize cannabis for medical or recreational purposes.
"Our organizations support an initial legislative step that allows the legal cannabis industry into the banking system," the groups, which also include the Council of Insurance Agents and Brokers, International Council of Shopping Centers and National Association of REALTORS, wrote. "Ultimately, protecting law-abiding financial institutions and ancillary businesses from their currently untenable position and addressing increasing public safety concerns."
As more states reform their marijuana laws, however, "distribution, sale, possession, research, transaction, housing, employment, and a broader landscape of cannabis is becoming increasingly problematic" for stakeholders under federal prohibition.
"Ultimately, this creates more legal and security concerns that impact the operations and safety of businesses and consumers," they said. "Finally, the lack of an available safe harbor for cannabis will continue to challenge the full adoption and deployment of the legal hemp and CBD products market in the U.S. due to the inextricable link between hemp and cannabis."
"To resolve this, we urge the Committee to vote on the SAFE Banking Act or similar measures. Such measures are meant to create a safe harbor for depository institutions that provide a financial product or service to businesses in a state permitting the use of cannabis. A safe harbor will enable law enforcement and states to effectively monitor and regulate businesses while simultaneously bringing billions into the regulated banking sector."
12 groups including ABA just wrote @MikeCrapo @SenSherrodBrown @senatemajldr @SenSchumer urging a vote on the #SAFEBanking Act. It's time to end the legal limbo over banking cannabis in the growing number of states where it's legal. Read the letter: https://t.co/1529vIHawq

— American Bankers Association (@ABABankers) December 12, 2019
The letter, also signed by Americans for Prosperity and R Street, recognizes that creating a federal regulatory scheme for marijuana will take time but says that the SAFE Banking Act represents "a critical first step to ensure that legal cannabis marketplaces are safe, legal, and transparent."
Crapo has said that he's interested in holding a vote on resolving the cannabis banking issue in his panel before the year's end, but so far nothing has been scheduled. The chairman told Marijuana Moment in earlier interviews that there are several changes to the House-passed bill that he'd like to see but that he's worried impeachment proceedings against the president will interfere with plans to hold a vote.
All that said, pressure from civil rights advocacy groups could complicate congressional efforts to get the banking bill approved. In October, several organizations including the ACLU, Drug Policy Alliance, Human Rights Watch and Center for American Progress sent a letter to Senate leadership, as well as Crapo and Brown, demanding that "marijuana legislation considered in the Senate include provisions that will guarantee equity in the industry."
The letter, which doesn't appear to have been previously reported and was obtained by Marijuana Moment, states that while the coalition agrees the SAFE Banking Act "is an incremental step toward rolling back the federal prohibition of marijuana, it fails to help communities that have been historically and disproportionately devastated by United States' punitive drug laws."
"As the Senate Committee on Banking, Housing, and Urban Affairs considers similar legislation, we insist that the legislation include provisions that ensure equity in the marijuana industry by creating opportunities for individuals who have been prohibited from this growing business either by legal or financial means," the letter, which was also signed by the Immigrant Legal Resource Center, Leadership Conference on Civil and Human Rights and National Association of Social Workers, states.
"Indeed, this Congress has shown it understands the economic impact of legalization. But while progress on the business side of legalization is promising, it is not sufficient. Federal marijuana legislation must be comprehensive and lead with equity, addressing past and current harms to communities of color and low-income communities who bore the brunt of the failed war on drugs. We demand that any marijuana reform or legalization bill considered by the Senate] include robust provisions addressing equity. More than simply adding equity provisions to bills that address industry concerns, we need comprehensive reform that deschedules marijuana and addresses the inequities and harms continually inflicted by the failed war on drugs."
In other words, the groups are insisting on broad reform prior to a vote on a bill viewed as largely beneficial to the cannabis industry—similar to a request they made of House members prior to the legislation's passage in the chamber.
Read the marijuana banking letters from the trade associations and civil rights groups below:
Industry SAFE Senate Bankin… by Marijuana Moment on Scribd
Senate Leadership Letter Re… by Marijuana Moment on Scribd
Senators Demand Update From DEA On Marijuana Growing Applications
Hemp Businesses Need Clarity On Credit Card Processing, GOP Congressman Tells Federal Regulators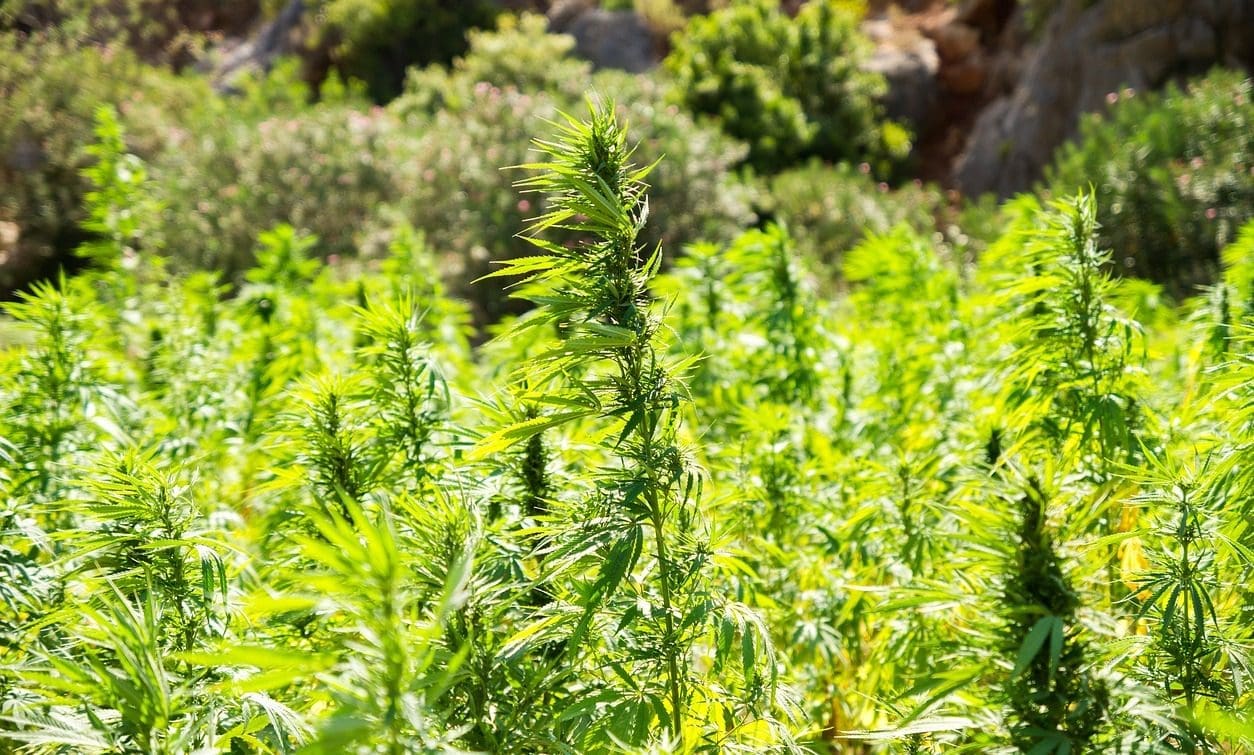 One day after federal financial regulators issued guidance relaxing requirements for banks doing business with hemp companies, Rep. Andy Barr (R-KY) called for further input on how financial institutions can work with the industry—particularly when it comes to credit card processing.
"I have heard from Kentucky bankers about this. They welcome this guidance, and it will go a long way to help the hemp industry thrive," Barr said on Wednesday at a House Financial Services Committee hearing.
But after thanking witnesses—including Federal Deposit Insurance Commission (FDIC) Chairwoman Jelena McWilliams and National Credit Union Association (NCUA) Chairman Rodney Hood—he reminded them that there is still much work to be done to give hemp businesses fair access to financial services.
Specifically, Barr called credit card processing services for Kentucky hemp companies "unreliable" and "unavailable" while pointing out that Tuesday's hemp banking memo failed to clearly address the problem.
"I've read the guidance closely, as you can tell, and I didn't see that in there," Barr said. "That's the financial service that has really been unreliable and spotty, so if you need to update that guidance to give more clarity to card processing businesses, that might be in order."
It represents an understanding by our federal regulators that hemp is a LEGAL product.

— Rep. Andy Barr (@RepAndyBarr) December 4, 2019
McWilliams replied that her agency would "certainly take a look" at the issue and offered that "to the extent that we need to do additional explaining, we are more than happy to engage in that process."
In response, Barr reminded her of the broader goals of congressional action to legalize hemp products under the 2018 Farm Bill.
"Congressional intent is not only that the regulators confirm the legality of industrial hemp and hemp related retailers under the Farm bill, but that those retailers and merchants can use card processing services to sell the product itself," he said.
Watch Barr press federal regulators on hemp business credit card processing below:
This isn't the first time Barr has raised the issued of hemp businesses' ability to accept payments with cards.
"I've had constituent businesses tell me that their access to financial products, specifically card services, have actually deteriorated since we descheduled industrial hemp in the Farm Bill," he said at an earlier hearing in May. "This obviously conflicts with congressional intent."
The congressman's questions and comments at the most recent hearing are emblematic of a larger bipartisan push to provide updated regulations to the hemp industry and banks that work with it.
Most notably, the House overwhelmingly approved the Secure and Fair Enforcement (SAFE) Banking Act in September. The legislation would protect banks and credit unions from being penalized by federal regulators for working with marijuana businesses, and Barr added an amendment clarifying that the protections also apply to hemp companies.
However, the vote came later than some observers expected, which may help explain why the growth in the number of financial institutions working with cannabis companies seems to have slowed down in the prior quarter of the fiscal year.
NCUA's Hood, whose agency's earlier hemp guidance released in August was among the first federal clarifications on the issue after the Farm Bill became law, testified on Wednesday about the steps NCUA is taking to open up access to financial services for companies in the industry.
"We are continuing to work with the industry to provide training to our examiners," Hood said. "We will now be working with the [U.S. Department of Agriculture] and other related parties to ensure that we get it right. We will be hosting a series of roundtables to gain insights from entities around best practices."
In submitted testimony, he wrote that NCUA expects "to continue updating the credit union community now that the USDA has published its interim final rule [for hemp]" and said the agency has "received interest from credit unions eager to know the rules of the road for serving hemp-related businesses in their communities, and we want to make sure those credit unions have what they need to make informed decisions in this area."
Jospeh Otting, comptroller of the currency, also discussed the latest guidance from federal regulators in testimony he submitted to the panel, writing that the joint statement from federal regulators "provides clarity regarding the legal status of commercial growth and production of hemp and relevant requirements for banks."
Also discussed at the hearing was NCUA's recent regulatory action on employment at credit unions by people with criminal records. Initially proposed by the agency in July, the move to allow participation by people convicted of minor offenses like simple drug possession was officially enacted by this week.
Asked by Rep. Brad Sherman (D-CA) "what are you doing, and what can Congress do" to assist in the advancement of the so-called "second chance" decision, Hood responded that NCUA "recognized that individuals who have committed nonviolent criminal offenses who have paid their debts to society should have opportunities to work in federal credit unions."
SECOND CHANCE: I am glad my @theNCUA Board colleagues and I approved the final second chance rule today. This rule is more than just about regulatory relief. It is simply the right thing to do. See my full statement here: https://t.co/JV5neDqbFi pic.twitter.com/bYCnaHH6fx

— Rodney E. Hood (@Rodney_e_hood) November 21, 2019
McWilliams called the second chance decision an "important social justice issue" and said FDIC is currently seeking input on how best to move forward. "I personally believe we can go a long way to enabling those individuals to re-enter the workforce," she said.
Watch lawmakers and regulators discuss financial services employment by people with prior convictions below:
Outside of the House Financial Services panel, several lawmakers on Capitol Hill have recently pushed to make business easier for hemp companies.
Last week, for example, Senate Minority Leader Chuck Schumer (D-NY) called on USDA to extend its public comment period for proposed hemp regulations. And in October, Sens. Ron Wyden (D-OR) and Jeff Merkley (D-OR) sent a letter to USDA asking for five specific changes in the rules.
Federal Regulators Ease Hemp Banking Protocols Following Crop's Legalization
Photo courtesy of Pixabay.
Major Labor Union Pushes Northeast Governors To Adopt Fair Marijuana Worker Protections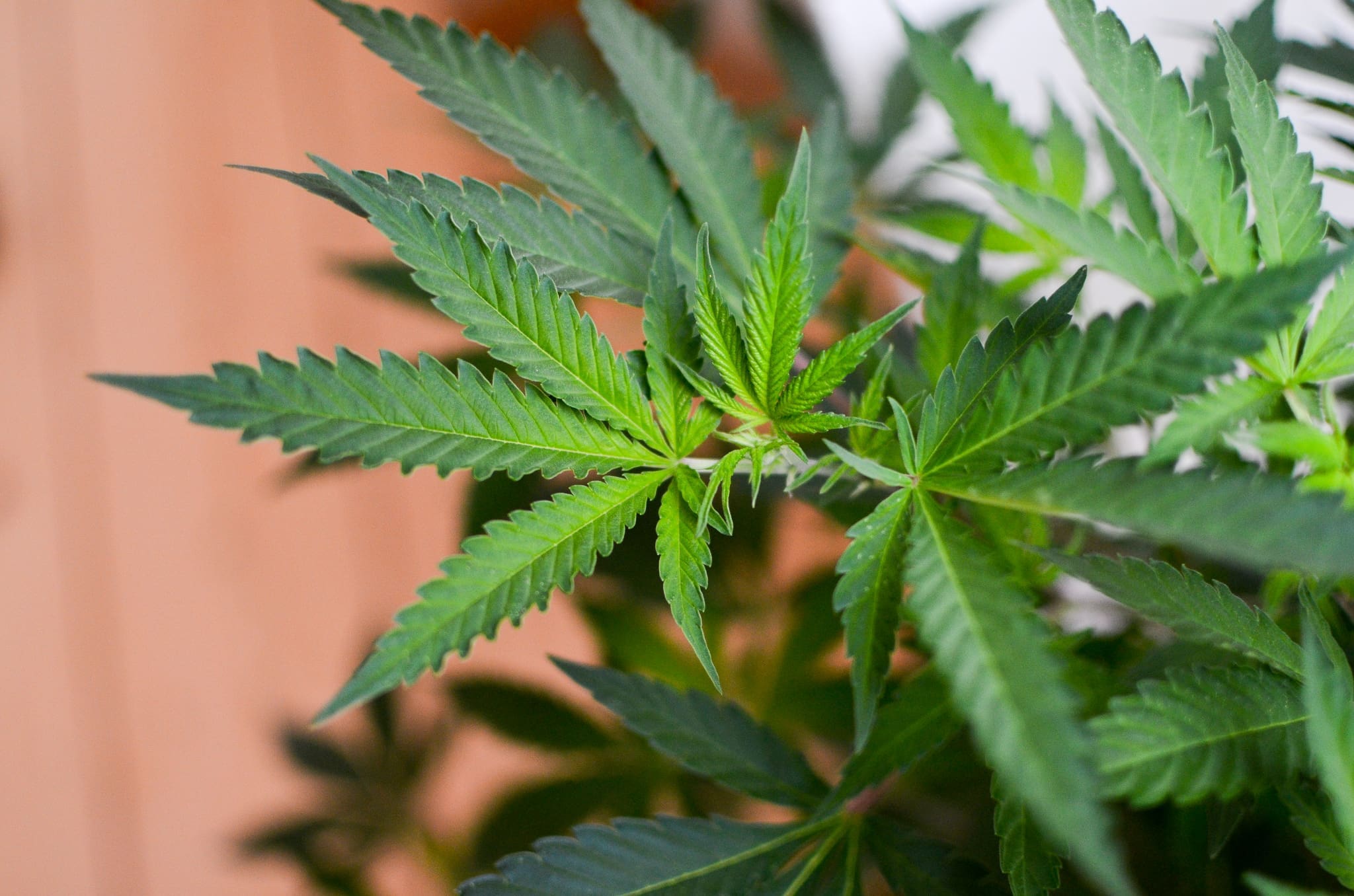 A major international union is asking governors of states across the Northeast to ensure that workers in the marijuana industry are protected when legal cannabis markets are implemented.
The United Food and Commercial Workers (UFCW) International Union sent a letter to the governors of Connecticut, Massachusetts, New Jersey, New York, Pennsylvania and Rhode Island earlier this month, applauding their joint commitment to "limit licensing, prioritize small businesses, and develop programs to help those with past convictions."
But along with those efforts, the administrations must "prioritize labor peace agreements" in whatever regional regulatory framework that the top state officials develop, UFCW said.
Such agreements don't require unionization; rather, they are tentative policies where workers generally accept that they won't strike or boycott businesses and companies are expected to distance themselves from discussions concerning labor union attempts to organize workers.
"These agreements generally require the employer, including management and supervisory staff, to agree to remain neutral regarding unions and their representation of the workforce," UFCW said in a press release on Monday.
"America's cannabis industry has the power to create thousands of good jobs that support hardworking families and the communities they serve," UFCW President Marc Perrone said. "But we can only achieve this with strong labor peace agreements that set high standards that reward responsible businesses, strengthen worker voices, and put consumer safety first."
"We urge these governors to make this a centerpiece of their cannabis framework as they continue to invest in the future of our economy."
UFCW noted that New York and New Jersey already have labor peace agreements in place for medical cannabis businesses.
But as talk about a regionally coordinated plan to pursue adult-use legalization in Northeast states continues, the union organization is trying to get ahead of the curve, working to ensure that any legal market that evolves contains worker's rights protections.
"Simply put, labor peace agreements benefit consumers and regulators, strengthen the voices of workers, foster healthy employer-employee relationships, and help businesses recruit and retain the talent they need to succeed," UFCW said. "We strongly encourage you to consider requiring labor peace agreements for cannabis licensing in your states."
It's a timely request, as New York Gov. Andrew Cuomo (D) and Connecticut Gov. Ned Lamont (D) have been in consistent communication about the need to protect public safety by making sure that each state pursuing legalization maintains a basic regulatory framework that prevents people from crossing state lines to obtain cannabis products.
The two governors arranged a cannabis summit with their counterparts from New Jersey and Pennsylvania, as well as representatives from Massachusetts, Rhode Island and Colorado, last month to work toward reaching regional agreements about various policy provisions of legal marijuana programs.
Read UFCW's letter to the governors below: 
UFCW Letter to Northeast Go… by Marijuana Moment on Scribd
Pennsylvania Lieutenant Governor Discusses Marijuana, Joe Biden And Prohibitionist Activists
Photo courtesy of Philip Steffan.