Indiana Marijuana Decriminalization Bill Gets Hearing, But No Vote, In State Legislature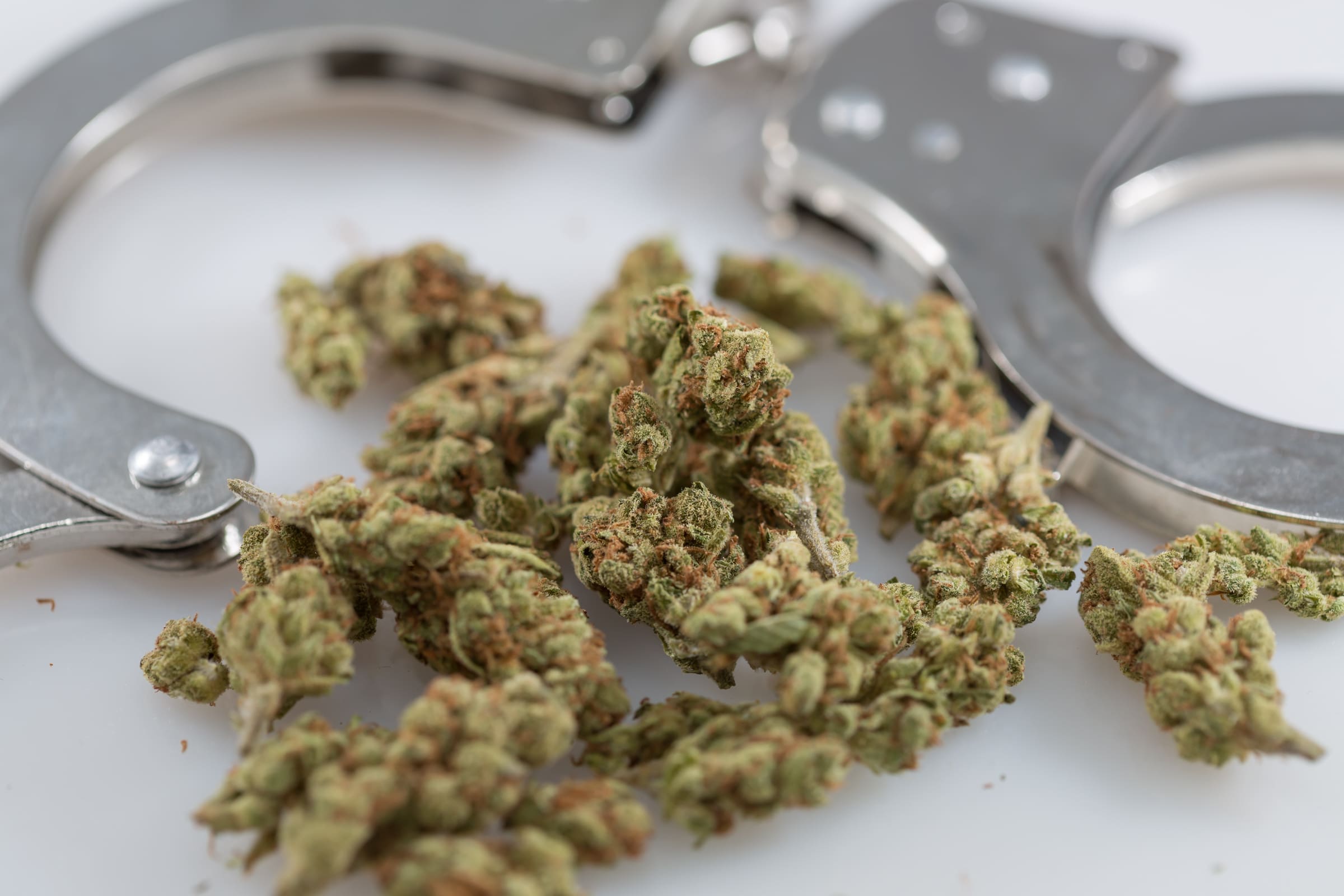 "Decriminalization provides our judicial and law enforcement [systems] an opportunity to reprioritize their resources to meet the community's needs."
By Whitney Downard, Indiana Capital Chronicle
A bill decriminalizing the possession of two ounces, or less, of marijuana received a hearing before a House committee Wednesday but isn't expected to get additional consideration.
Rep. Wendy McNamara, R-Evansville, chairs the House courts committee and said the dialogue needed to be heard but didn't call a vote on the bill—which would have possibly advanced it to the full House Chamber.
"I've been asked why," McNamara told committee members. "The answer is: we haven't had this conversation and I think it needed to be had."
The Hoosier State a holdout for cannabis reform
Among its peers, Indiana has been resistant to decriminalizing marijuana or legalizing it for either medicinal or recreational use. Both Kentucky and Ohio have allowed their residents to use it medicinally while Illinois and Michigan have legalized it recreationally.
Especially for those Hoosiers living close to state borders, legally obtaining the drug is no longer a challenge but Hoosiers can still face consequences in their home state.
"Indiana has an estimated $2 billion cannabis market with no quality control standards in place," bill author Rep. Heath VanNatter, R-Kokomo, said. "While regulations are the ideal outcome, decriminalization provides our judicial and law enforcement [systems] an opportunity to reprioritize their resources to meet the community's needs."
State leaders, including Gov. Eric Holcomb (R), have been resistant to changing state statutes while the drug remains illegal on the federal level.
Proponents of the bill included an unlikely assortment of entities, including public defenders, the American Civil Liberties Union of Indiana and the Indiana chapter of Americans for Prosperity.
Richard Feldman, an Indianapolis physician and former State Health Commissioner, has previously argued that marijuana legalization is "inevitable."
Before the committee, speaking on behalf of the Indiana Academy of Family Physicians, Feldman said that the organization was neutral on marijuana legalization but supported decriminalizing marijuana for personal use.
"We recognize the benefits of intervention and treatment…for the use of marijuana rather than the incarceration of adults and youth," Feldman said. "Marijuana is not a hard drug; it's not a narcotic and it's certainly safer than alcohol."
Police, prosecutors remain opposed
But representatives of the legal system, as well as the Indiana Chamber of Commerce, testified against the bill—saying it was a "slippery slope" to full legalization.
Brock Patterson, on behalf of the Indiana Prosecuting Attorneys Council, said the two-ounce upper limit was far too high, higher than even the daily purchasing limits of states that had legalized the drug.
"It's impossible," Patterson said about screening and quantifying marijuana impairment. "The science is not there and other states are changing their levels all the time."
While blood alcohol testing has been refined over the course of decades, marijuana testing hasn't yet reached the same standard.
Indeed Joel Wieneke, with the Indiana Public Defender Council, said that law enforcement struggled with marijuana convictions because most laboratories couldn't reliably test for the substance. Law enforcement couldn't even trust labels on packaged goods, he said, because those are regulated by other states and not the federal government.
"If we want to be able to prosecute individuals for these offenses, Indiana's going to have to invest in extensive tests and laboratories across the state," Wieneke said, testifying in support of the bill.
The two law enforcement officers on the committee, Republican Steve Bartels and Democrat Mitch Gore, both supported the measure, saying that officers had other problems and priorities.
"Thirty-something years ago, we [officers] on the street didn't care about it," Bartels said. "I think this is the right step…and I hope we can continue this conversation."
This story was first published by Indiana Capital Chronicle.
North Carolina Senators Discuss Medical Marijuana Bill, As House Leader Signals New Pathway To Passage In His Chamber