California Announces $20 Million Grant Program To Expand Marijuana Retail Licensing In Underserved Areas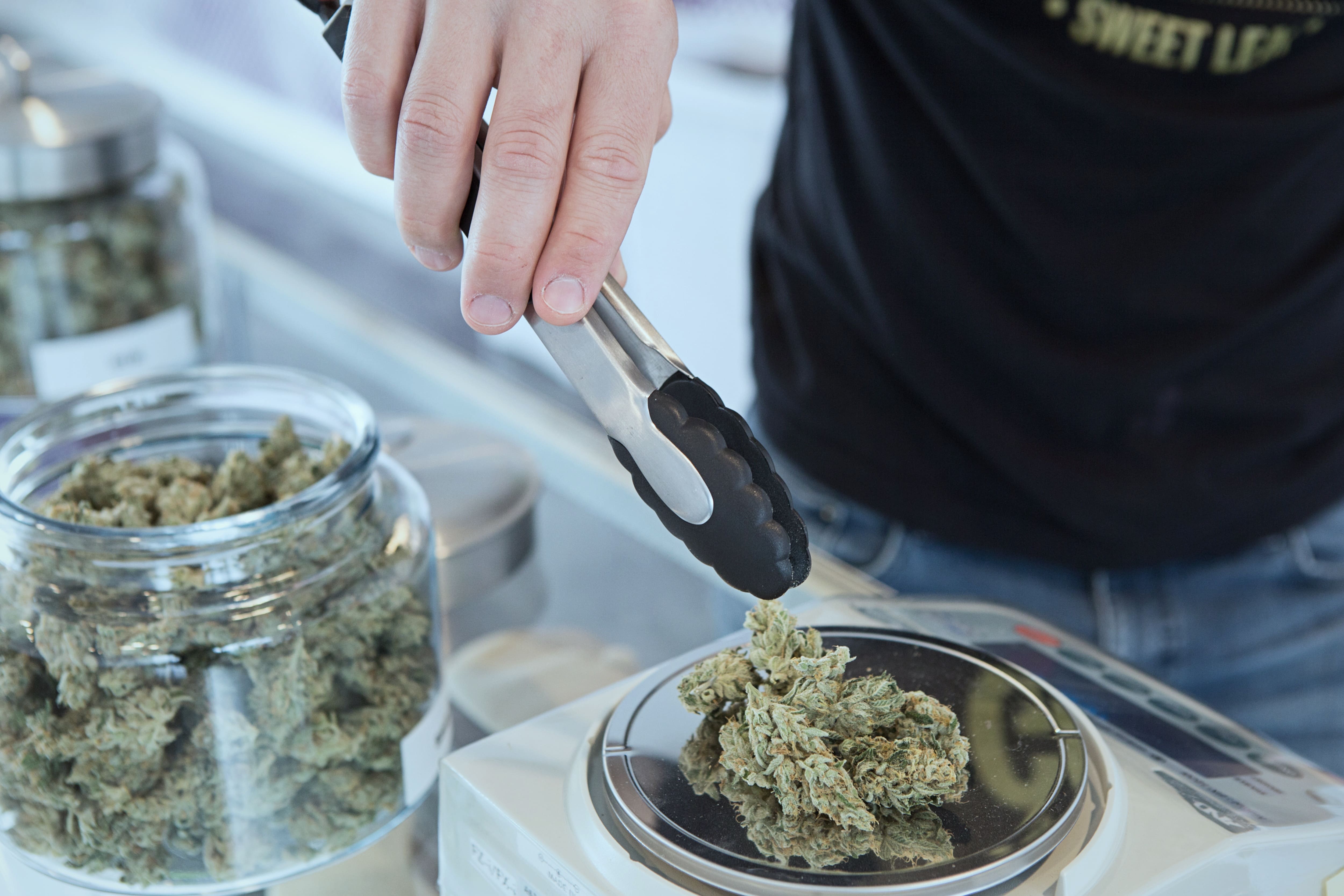 California marijuana regulators announced on Tuesday that the state is launching a first-of-its-kind grant program to support cities and counties in establishing local cannabis business licensing programs to address unmet consumer demand and help curb the illicit market.
The Department of Cannabis Control's (DCC) Local Jurisdiction Retail Access Grant will provide $20 million in funding to localities across the state, prioritizing those where surveys show a disconnect between the availability of licensed retailers and rates of cannabis use among adults.
Local governments are eligible if they currently have no retail licensing programs but plan to develop and implement one. Jurisdictions that intend to support equity-centric licensing policies will also be prioritized.
DCC has already identified 18 counties throughout the state where "the proportion of licensed cannabis retail outlets is low compared to its share of consumer consumption," including Fresno County, Orange County and San Diego County.
"Because cannabis consumers within these areas would benefit from expanded access to licensed cannabis, these counties—and the cities within them—will receive priority review should they apply for a grant and implement a permitting program," the department said.
To ensure all California consumers can access legal cannabis products, California has allocated $20 million for the Local Jurisdiction Retail Access Grant. Awarded funding will help local governments implement retail licensing programs. Find out more here: https://t.co/uVW9sTiLKh pic.twitter.com/gksJxmOvmJ

— CA Department of Cannabis Control (@CAcannabisdept) February 14, 2023
Localities that have opted out of allowing marijuana retailers, with no plans to license them in the future, are ineligible for the grants. Jurisdictions that have licensing programs, and those where retailers have already been approved, also don't qualify.
"Expanding access to California's retail cannabis market is an important step towards protecting consumer safety and supporting a balanced market," DCC Director Nicole Elliott said in a press release. "The retail access grant program ultimately seeks to encourage legal retail operations in areas where existing consumers do not have convenient access to regulated cannabis."
Funds made available through the program can be used for supporting equity applicants and licensees, completing permitting reviews, covering permitting costs and for personnel to support licensing initiatives.
"Lack of access to California's legal cannabis marketplace threatens consumer safety and perpetuates the illegal market. By financially supporting the creation of pathways to retail licensure and creating incentives to ensure consumers have access to legal retail, these grant funds are intended to help reduce illicit market activity and provide consumers with access to legal retail stores and regulated products."
Cities and counties can apply for the licensing grants from March 10 to April 28. The first phase of $10 million worth of grants will be awarded by June 20. The remaining $10 million will be made available to those awardees starting June 30 as they begin issuing retailer licenses.
"This is the first time a state has offered grants to provide access to retail cannabis licensing at the local government level," DCC said. "With over 60 percent of California jurisdictions not offering local retail licensing for cannabis, the retail access grant program can provide much-needed assistance to cities and counties, as they partner with the state to ensure consumers have sufficient access to regulated cannabis."
This announcement comes days after California officials announced that they've awarded $15 million in grants to support local efforts to promote equity in the marijuana industry.
The Governor's Office of Business and Economic Development (GO-Biz) distributed the funds to 16 cities and counties across the state through the Cannabis Equity Grants Program for Local Jurisdictions. Applications opened for the program late last year.
Meanwhile, DCC announced in October that the state would be awarding up to $20 million in marijuana tax-funded grants to universities that carry out research into cannabis science and policy—including studies on preventing monopolies in the legal industry and securing the genetics of "legacy" strains.
California is also making moves to expand its marijuana market beyond the state's borders, with regulators recently seeking a formal opinion from the state attorney general's office on whether allowing interstate marijuana commerce would put the state at "significant risk" of federal enforcement action.
The request for guidance from DCC is a key step that could eventually trigger a law that the governor signed last year, empowering him to enter into agreements with other legal states to import and export marijuana products.
Gov. Gavin Newsom (D) also said last year that he wants to see marijuana federally legalized, in part so that his state's cannabis farmers can "legally supply the rest of the nation."
Separately, in the state legislature, a senator recently refiled a bill to legalize possession of certain psychedelics after his last attempt was derailed in the eleventh hour of the 2022 session.
North Carolina Senators Discuss Medical Marijuana Bill, As House Leader Signals New Pathway To Passage In His Chamber