GOP Senate Candidates Voice Support For Medical Marijuana, But Voted Against It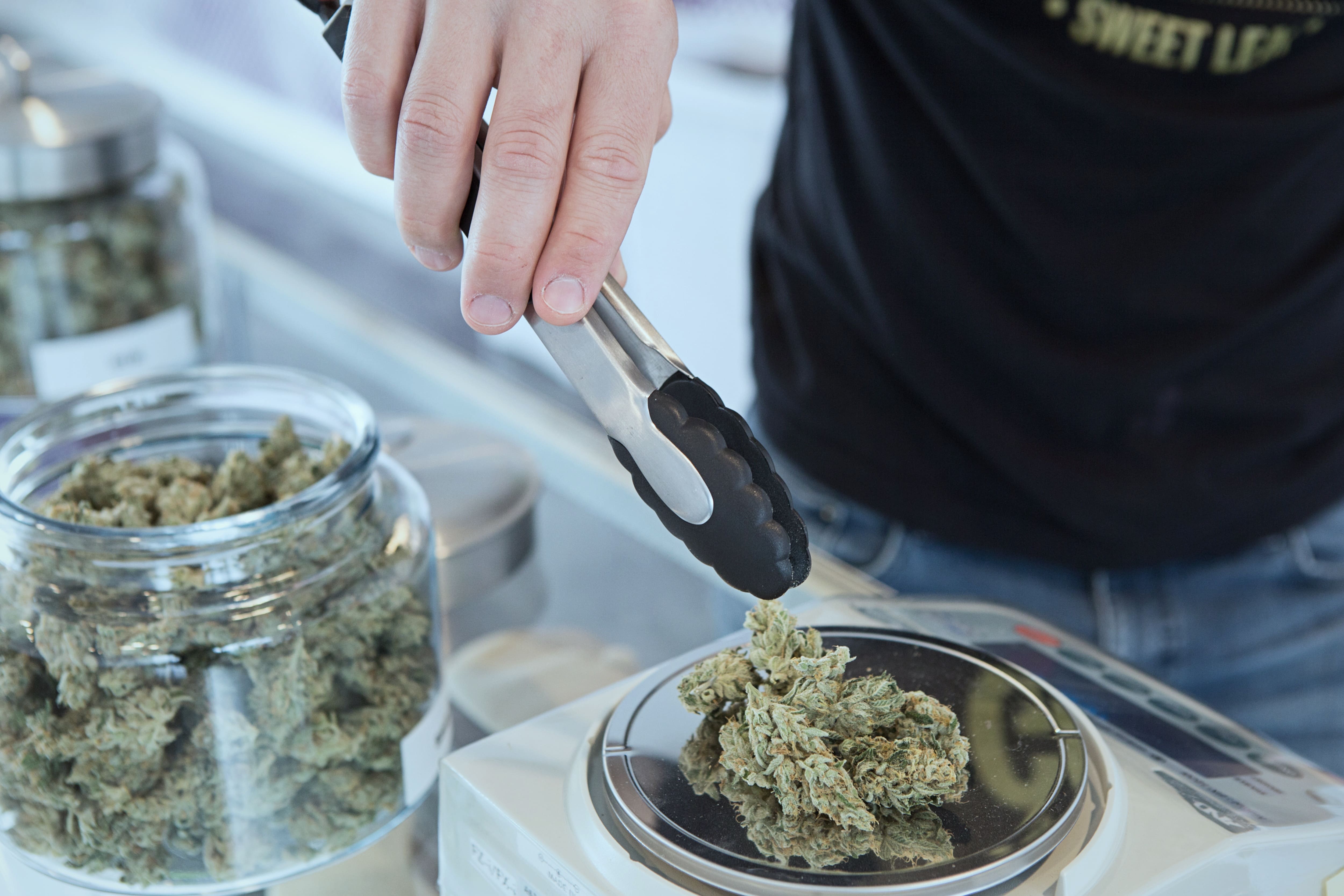 Two Indiana Republican congressmen vying for their party's nomination for U.S. Senate expressed openness to considering medical marijuana legislation in a debate on Tuesday night.
"If medical marijuana helps, we should let people do it," Congressman Todd Rokita said.
"It's important that we empower patients, and where there are legitimate medical concerns and someone is legitimately a chronic patients that has a terminal illness and this is helping them, then that is of course one area of policy," said Congressman Luke Messer.
But Rokita and Messer, who are currently members of the U.S. House, have repeatedly voted against amendments to remove the threat of federal arrest, prosecution and incarceration for people who use medical marijuana in accordance with state laws.
Rokita, who entered Congress in 2011, voted three times against measures to prevent the Department of Justice from spending money to interfere with state medical marijuana laws.
Messer, who has served in the house since 2013, voted against that proposal twice.
The two Indiana GOP lawmakers, who both called marijuana a "gateway drug" during the debate sponsored by Americans for Prosperity – Indiana, also voted three times against amendments to let military veterans get medical cannabis recommendation through their Department of Veterans Affairs doctors.
And despite Rokita implying during the Tuesday debate that he supports allowing access to nonpsychoactive cannabidiol extracts, he and Messer voted against a measure to protect limited state programs allowing such CBD use from federal interference.
Rokita spoke about his son Teddy, who has a rare nuero-genetic disorder called Angelman syndrome.
"The medical marijuana that helps Teddy and I think that helps in a medical situation is one that has the THC removed," he said.
Messer said he is concerned about how broader legalization of marijuana is playing out in Colorado, but implied he supports letting states move ahead with implementing their own laws under the doctrine of federalism.
"I am a federalist who believes we ought to allow the federal system to work," he said. "Part of that idea is some states may experiment with policies and others may not. So Colorado is a few years into this big experiment… Let's see what happens in Colorado over time, and we'll be in a better position to judge.
But he, along with Rokita, opposed a broader amendment to protect all state marijuana laws — including those allowing recreational use — from Justice Department intervention.
The two congressmen did, however support measures to allow industrial hemp.
A third candidate vying for the Republican U.S. Senate nominate, former state Rep. Mike Braun, also voiced support for medical marijuana during the debate, casting the issue in terms of "free markets and freedom of choice" for patients.
The winner of the GOP primary on May 18 will face incumbent Sen. Joe Donnelly (D). As a member of the House from 2007 to 2013, Donnelly did not have the opportunity to vote on most of the amendments that GOP lawmakers vying to replace him opposed.
However, in 2007 he voted against the measure to protect state medical cannabis laws from federal interference. He was not present during a 2013 roll call vote on the amendment, and also also missed other votes on unrelated issues that took place on the same day.
The National Organization for the Reform of Marijuana Laws (NORML) gave Donnelly a "D" in its congressional report card, the same grade awarded to Messer and Rokita.
Indiana currently has a limited CBD medical cannabis law.
Watch the candidates debate medical cannabis below, starting at about 21:20 into the video: