Incoming Virginia GOP Governor Won't 'Overturn' Legal Marijuana Possession, But Casts Doubt On Sales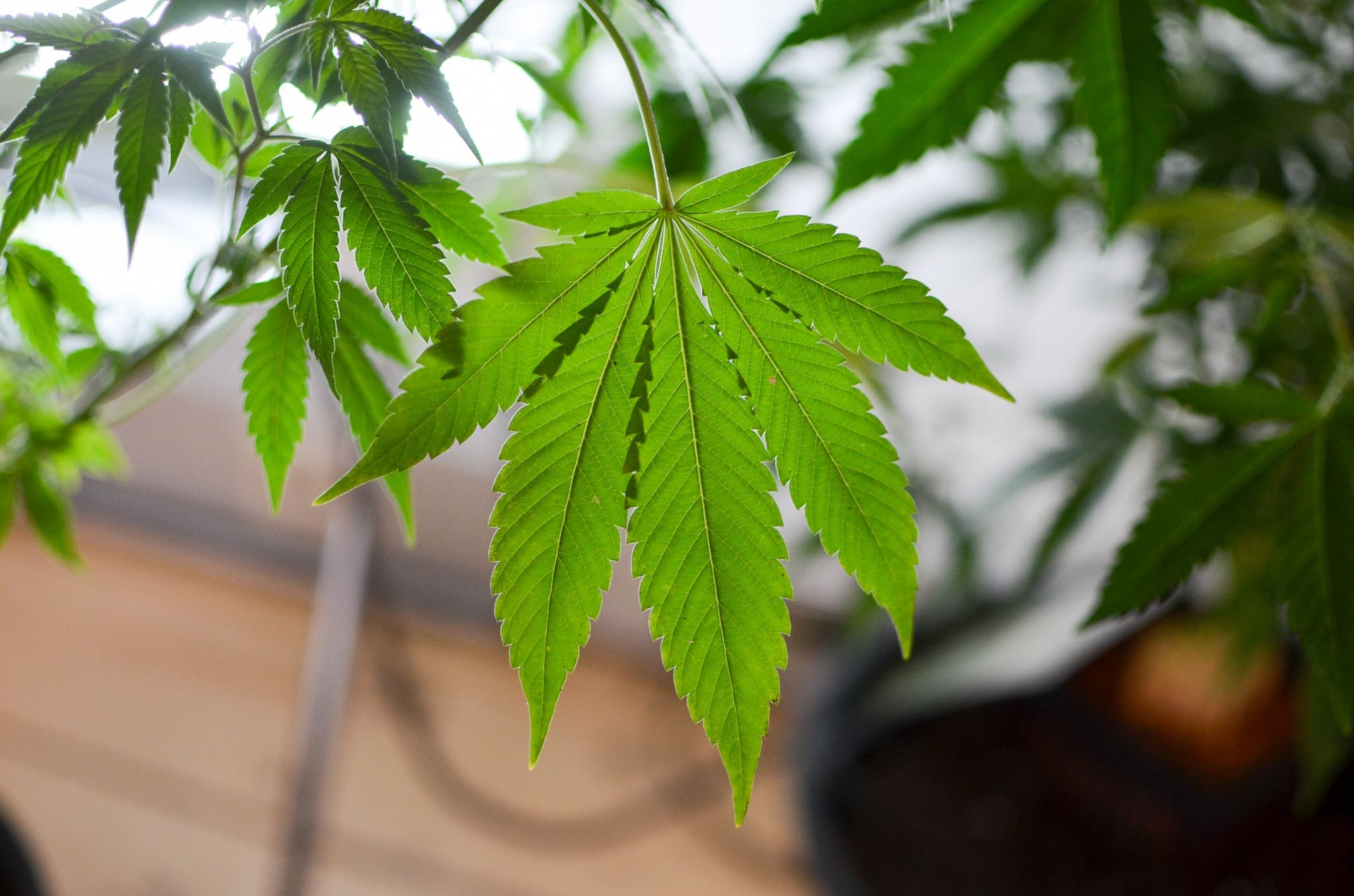 The incoming governor of Virginia says that while he's not interested in re-criminalizing marijuana possession, which became legal in the state last summer, he feels there's "still work to be done" before he gets behind creating a market for commercial sales and production.
Advocates have been closely following Gov.-elect Glenn Youngkin (R) as he prepares to take office later this month, with some expressing concerns that he may seek to interfere in the implementation of the cannabis legalization law that Democratic lawmakers passed last year.
In an interview with Virginia Business that was published on Friday, Youngkin made clear that he "will not seek to overturn the law on personal possession," but he's not making the same commitment with respect to cannabis commercialization.
"I'm not against it, but there's a lot of work to be done," he said, adding that there are "some nonstarters" in what Democrats passed, including provisions setting labor union requirements for marijuana businesses. He also cited "concerns expressed by law enforcement in how the gap in the laws can actually be enforced."
Youngkin added that "there's a real need to make sure that we aren't promoting an anti-competitive industry" and "there are preferences to make sure that all participants in the industry are qualified to do the industry well."
A Virginia legislature marijuana oversight panel looked into issues like licensing and regulatory authority at a meeting last month, and members voted to recommend expediting the timeline for launching retail sales by one year to January 2023.
It remains to be seen whether the full legislature will ultimately adopt that recommendation when members reconvene this month under new incoming Republican leadership in the House of Delegates and with a skeptical new governor in office.
As it stands under the law as enacted, sales are currently set to begin in 2024. But because of a reenactment clause that was tacked on, legislators are required to hold another vote on the legalization proposal during this year's session to allow commercial sales. Low-level possession and home cultivation already became legal last summer, and those provisions are not subject to reenactment.
JM Pedini, executive director of Virginia NORML, told Marijuana Moment that the incoming governor is correct when he says there's still much work to be done, but the activist blamed Democratic lawmakers for putting the reenactment clause into last year's legislation.
"Democrats missed a real opportunity to enact a regulatory framework for commercial sales in the 2021 General Assembly," Pedini, who also serves as NORML's national development director, said. "The reenactment clause was demanded by handful of legislators with purely political motivations, but ultimately it's Virginians who are losing points from this ill-timed punt."
"It was difficult enough reaching consensus amongst Democrats on legalization in the 2021 session, and with a now divided government, the hills will be all that steeper to climb," they said.
In the new interview, Youngkin also said that he's "all for opportunities for minority-owned businesses, women-owned businesses [and] military-owned businesses," without getting too specific on any changes he might wish to see to equity provisions in the legislation that passed last year.
"We also have to make sure that they have the capabilities to compete and thrive in the industry. So, I think there's work to be done," he said. "All of that will be on the table. Again, I don't look to overturn the bill, but I think we need to make sure that it works."
While there have been some concern among advocates that the incoming GOP-controlled House might seek to interfere in the implementation of the legalization bill that outgoing Gov. Ralph Northam (D) signed into law in April, certain GOP legislators have given assurances that they will not attempt to block sales.
House Speaker-designee Todd Gilbert (R) and Del. Glenn Davis (R) said in November that the current system—where adults 21 and older can possess and cultivate cannabis for personal use but there's no commercial access to marijuana products—isn't tenable in the long term. But questions have been raised about what kinds of changes they might seek to make even if they won't repeal the program altogether.
Gilbert did say that Democrats "didn't do [legalization] the right way," but "we're going to have to fix all that and we're going to work with the Democratic Senate to fix all that."
"I imagine the roadmap that they laid out as to how that would occur, if they did it in the future, is going to change dramatically," he said last month. "But obviously, we've been left with that live grenade kind of rolling around and we need to fix it or else all we have is a black market."
When the legislature took up legalization last year, the reform measure passed along party lines, without a single Republican voting in favor of the proposal on the floor of the Senate or Assembly. At the time, both chambers were controlled by Democrats.
It was an amendment offered by Northam and adopted by the legislature that made it so personal possession and cultivation would be made legal for adults last July, rather than in 2024 as the bill originally stipulated.
For his part, Youngkin said in April that he's "never met anybody who habitually used marijuana and was successful." In May he described legalization as "another problem that's going to be dumped at my feet" should he be elected.
Though Republicans opposed last year's legalization bill, pushback by many GOP lawmakers centered on particular provisions, such a change by Northam that would've allowed regulators to revoke a company's business license if it interfered with union organizing efforts or failed to pay prevailing wage, as Youngkin alluded to.
Hundreds Of New York Municipalities Will Allow Marijuana Businesses As Opt-Out Deadline Passes
Photo courtesy of Philip Steffan.