Illinois Concert This Weekend Will Be State's First To Allow On-Site Marijuana Consumption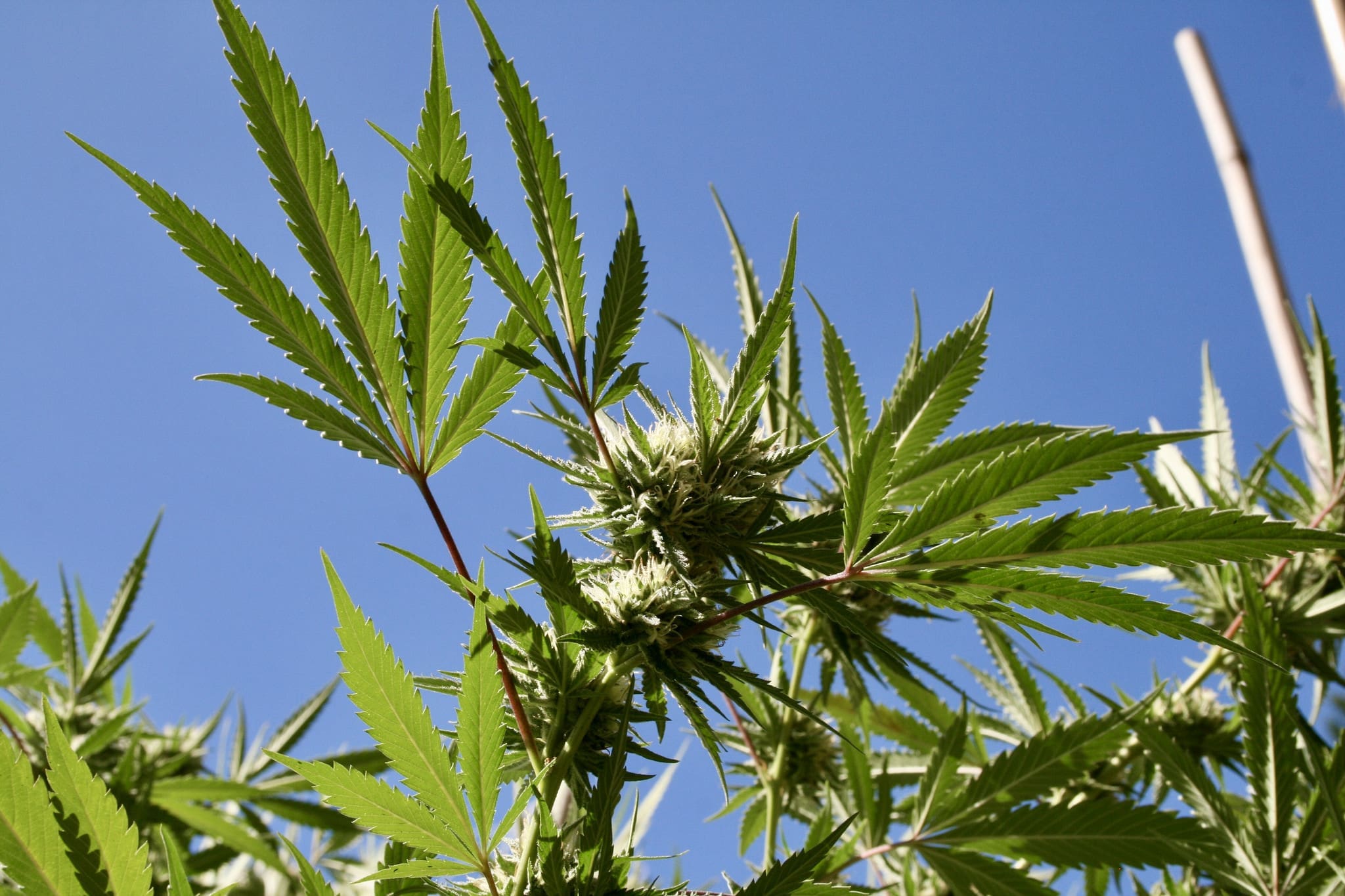 Music fans heading to Mundelein, Illinois, this weekend will make history as part of the state's first-ever concert to allow open marijuana consumption. Headliners, fittingly, include the cannabis-friendly artists Cypress Hill, Stephen Marley and Action Bronson.
Kicking off Saturday afternoon, the two-day Miracle in Mundelein festival will feature complimentary rolling papers, lighters and grinders, as well as dab bars and rolling stations for use by attendees. Marijuana products themselves will be available for sale through a retailer located next door.
Consuming cannabis will be allowed anywhere inside the 21+ event, while using marijuana outside the perimeter fence is strictly forbidden. Organizers say it's an opportunity for the cannabis crowd to lead by example.
"Let's show everyone what a responsible and respectful community we are by adhering to these rules and regulations," the website for the event says.
🌱 We're excited to report that Saturday GA tickets for The Miracle are over 75% sold out, and Sunday sales are just slightly behind it! This is your warning to get your plans set now if you're coming, because soon it will be too late! 🌱

🎫: https://t.co/Z2vtqOkBYq pic.twitter.com/s71LkkW6mY

— miracleconcert (@miracleconcert) August 28, 2023
The otherwise laid-back affair will impose a few other rules, according to its FAQ page, including requiring attendees to follow to possession limits that apply to nonresidents of the state (15 grams of flower, 250 milligrams of infused edibles and 2.5 grams of concentrates). All products must be purchased from a licensed Illinois retailer and in their original packaging, although the package does not need to be sealed.
Small smoking devices, including pieces made of glass, metal, wood or ceramic, may be brought into the event so long as they're less than six inches in length. Vape pens are also allowed so long as they comply with the state's 2.5-gram concentrate limit.
The show runs Saturday and Sunday from 2 PM to 10 PM. Tickets for the event are still available, although organizers said Monday that they're close to selling out.
Illinois legalized marijuana through the state legislature in 2019, and the first legal sales kicked off a year later.
Gov. J.B. Pritzker (D), who supported legalization, noted recently that nearly a third of the state's cannabis sales are to out-of-state residents "coming to Illinois and spending money at dispensaries."
And while Pritzker acknowledged the state's comparatively high prices for marijuana products—some estimates put them at 89 percent more than the U.S. average in legal states—he emphasized that the sector is nevertheless on the rise.
"We still have a growing industry, as you know," the governor said. "It is one that I initiated in 2019 that has brought in almost $450 million to state and local governments."
According to the report Pritzker cited, Illinois is the third-largest cannabis market in the U.S., behind Michigan and California. Products in the state are taxed at 20 percent of the purchase price, with the rate increasing based on product potency. Local jurisdictions can also add an additional 3 percent tax, which can bring total taxes to over 40 percent.
Illinois marijuana retailers sold $140 million in cannabis products in July, the second-strongest month since the adult-use market opened in 2020. Medical cannabis sales are reported separately by a different Illinois state agency.
According to a recent fiscal analysis, a good chunk of those visitor cannabis dollars likely came from Wisconsin, which officially became an island of prohibition in the region this week after Minnesota's legalization law went into effect.
The only month that Illinois saw higher sales since opening its market was December 2022, when $143,899,826 worth of cannabis was sold. For all of 2022, the state's marijuana sales reached a record high of more than $1.5 billion.
Pritzker has also taken steps to further support the state's marijuana industry, including by signing a budget bill in June that includes provisions to allow licensed cannabis businesses to take state tax deductions that they're currently prohibited from utilizing at the federal level due to an Internal Revenue Service (IRS) code known as 280E.
The governor said in February that the state's marijuana legalization law has created more than 30,000 jobs since launching in 2020.
Pritzker also signed a bill this summer to make it easier for people to reenter society after being released from incarceration. He said the measure is intended to help people affected by the war on drugs:
"I have expunged more than 800,000 low-level cannabis arrest records on top of pardoning an additional 26,000 people who committed nonviolent offenses," he said. "Illinois has reduced our prison population by more than 26 percent in the last four years. We have invested hundreds of millions of dollars to lift up communities most harmed by the failed war on drugs."
Marijuana Banking Bill Talks Were 'Very Productive' Over Recess, GOP Senate Sponsor's Office Says, As Key Chairman Predicts 'Imminent' Agreement
Photo courtesy of Brian Shamblen.