House Approves Psychedelic Research And Marijuana Labeling Amendments As Part Of Spending Bills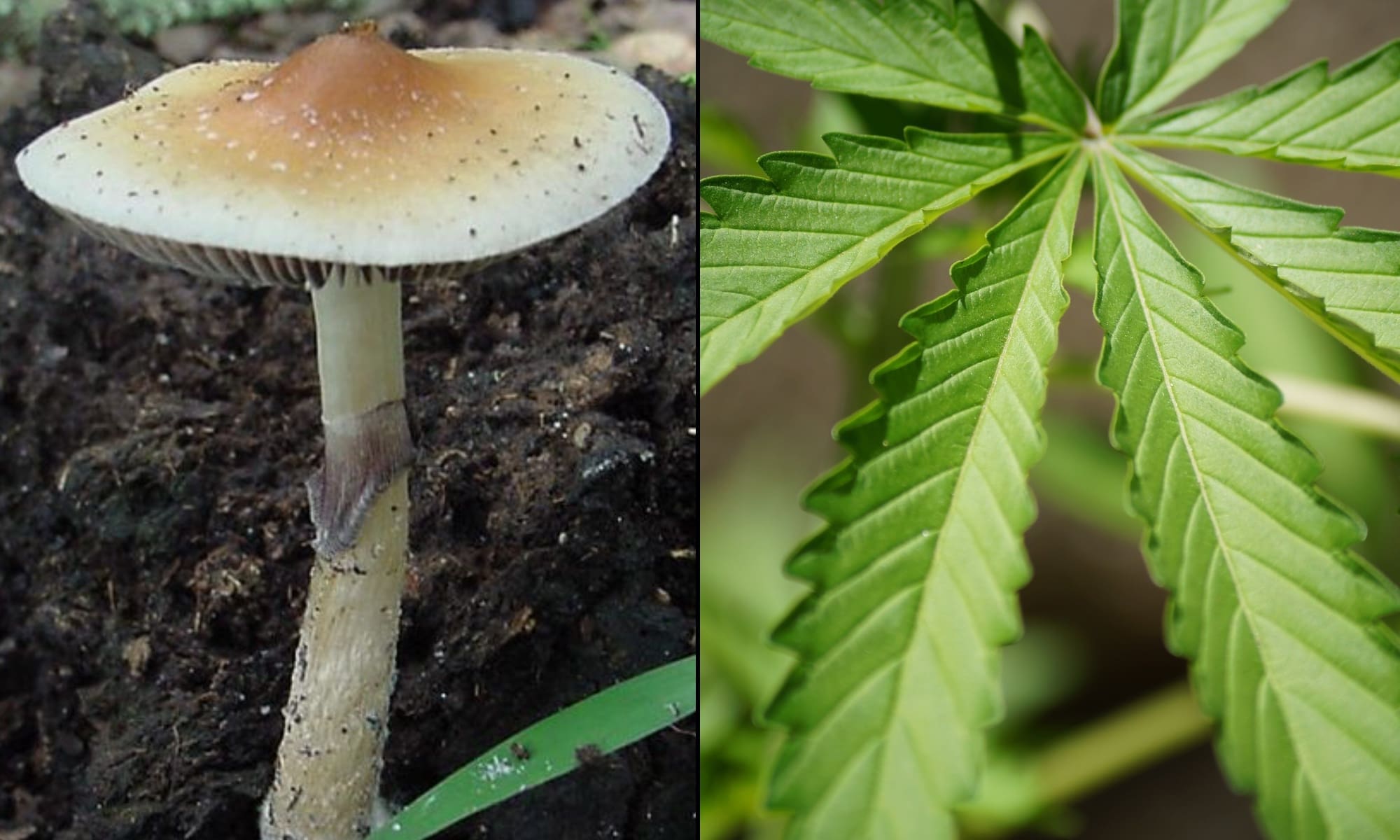 The U.S. House of Representatives has voted to approve a series of psychedelics and marijuana amendments as part of spending bills, and a Democratic congressman is again seeking to revise separate measures to end cannabis testing for federal workers.
On the same day that a Senate committee passed a marijuana banking bill, the House took up amendments to appropriations legislation that were recently cleared for floor consideration by the Rules Committee.
Both psychedelics measures were attached to a spending bill covering the Department of Defense (DOD) in voice votes on Wednesday.
One, sponsored by Reps. Morgan Luttrell (R-TX) and Dan Crenshaw (R-TX), would provide $15 million in funding for DOD to carry out "Psychedelic Medical Clinical Trials." The second amendment, from Crenshaw alone, lays the parameters for the trials, which would involve active duty service members with post-traumatic stress disorder (PTSD) or traumatic brain injuries (TBI). The Defense Health Agency would need to send a report to Congress with its findings.
Notably, a Democratic congresswoman argued against the proposal, citing DOD concerns about trials involving active duty service members.
Luttrell said ahead of the voice vote on his amendment that he can "personally attest to the benefits in treating post-traumatic stress, traumatic brain injury and chronic traumatic encephalopathy through the use of psychedelic substances." The congressman, who is a military veteran, has previously disclosed his own experience with psychedelic-assisted therapy.
"There's a stigma that exists within the [House] that I believe stems from a lack of education experience around the clinical use of plant-based, or psychedelic, medications," he said. "I understand that when many of my colleagues hear the word 'psychedelics,' they think of mushrooms and so on. This isn't what we are talking about today."
Watch the House floor discussion and debates on the two psychedelics amendments—with one unrelated measure in between—in the video below:
"Unfortunately, the stigma has led to the slow or no adoption of medical procedures that may have saved countless lives, and our service members, veterans and first responders," Luttrell said. "It is our duty to explore all options when the lives of our nation's most precious resources our sons, our daughters, our mothers, our fathers, brothers and sisters are at stake."
Rep. Betty McCollum (D-MN) then rose in opposition to the amendment, saying that while she doesn't "oppose the study of many of these drug" and has supported research into medical cannabis, she's against the proposal due to administrative and logistical concerns that she attributed to DOD.
"The department is concerned about a study involving active service members," she said. "They acknowledge—and I'm glad that they do—that the benefits are being pursued by veterans. The implementation for active duty service members would be much more challenging at this time because it involves a question around clearances, legal hurdles and logistics [that] would just appear to hamper the success of a pilot program or study with active duty."
"For this reason, the Defense Health Agency does not believe it could even be implemented," she said. "I support working with the Department of Veterans Affairs to look at anything we can do to help welcome our service men and women home to find the help that they need, but currently with the way that this is amendment is written, I reluctantly cannot support the gentleman's amendment."
Luttrell said that, as a veteran and someone who's studied cognitive issues associated with service, he appreciated the congresswoman's perspective—but in light of the daily toll of suicide among veterans and active duty members, and the deficiencies with existing treatments, it's important that Congress act boldly.
"As we transition out of these wars that we fought for so many years, we have to do something more aggressive. And I say clinical studies and clinical trials inside the DOD because it is applicable and it is appropriate," he said. "We have some of the most brilliant researchers on the planet. They can study this and move this effectively so we can treat the men and women that serve our country."
"I hate the fact that the word 'psychedelic' scares everybody. I hate that word myself. And when I try to think of a creative term to title this with, it always circles back to the word 'psychedelics,' and that's unfortunate. It is," he said. "But we have to look past that. I've never done a drug in my entire life—matter of fact, I would tell nobody, no one, to do this because the aggressiveness of it is so life-changing. But it's effective and that's why I continue to push forward. I think it's time, and its effectiveness needs to be implemented now."
Crenshaw also spoke on the floor on Wednesday, stating that the directive to facilitate clinical trials represents a "simple yet important step," and "there's no reason that we should not be looking into the benefits of this research for our men and women that are already currently serving our country actively."
My amendment to the Defense Appropriations Act was just adopted by a voice vote.

It takes the simple yet important step of directing the Defense Health Agency to report to Congress options for our service members to participate in VA psychedelic-assisted therapy clinical trials. pic.twitter.com/oD6FHpQpO0

— Rep. Dan Crenshaw (@RepDanCrenshaw) September 27, 2023
"This is not about legalization. This is not about recreational use," he said. "It's about honoring our promise to our military families and confronting the high incidence of suicide in the military and veteran community."
The congressman also referenced recent clinical research findings on MDMA that signaled Food and Drug Administration (FDA) approval could be on track for as early as next year.
We owe our service members this much for risking their lives to protect our country.

— Rep. Dan Crenshaw (@RepDanCrenshaw) September 27, 2023
"We should be listening to the stories. They have come up on Capitol Hill multiple times. For the members who say, 'Well, we need to learn more. We don't know enough'—well then why would you get in the way of more research?" he asked. "We shouldn't make them come up here and spill their guts anymore. We should listen to them and we should act on it."
"So I unapologetically support this research. We shouldn't think twice about it," he said. "We owe this to our service members. We owe it to their families. And this is a really small but a positive step in the right direction."
Meanwhile, on Tuesday, the House separately approved a cannabis amendment to a spending bill for Agriculture, Rural Development, Food and Drug Administration, and Related Agencies (Ag-FDA) that's sponsored by Rep. Jen Kiggans (R-VA).
The measure "express[es] the intent that FDA begin requiring drug manufacturers to label prescribed pharmaceuticals with any known drug interactions with marijuana," the summary says. It was approved without debate as part of an en bloc package with other proposals.
The idea is to have a warning label on certain prescription drugs, similar to the existing labeling requirements for pharmaceuticals with alcohol interactions. A staffer for the sponsor told Marijuana Moment on Tuesday that the goal is "to be educational and provide information to ensure the health and wellbeing of patients."
There are some questions about the feasibility of requiring such labeling, however, given limited understanding of possible drug interactions with the Schedule I substance.
The text of all three of the approved drug policy amendments do not explicitly provide for the reforms they focus on. Rather, they simultaneously increase and decrease funding in unrelated parts of the bills, which is a common tactic in appropriations legislation by members who want to send a message to federal agencies about key priorities without actually altering legislative text.
The House will also soon take up additional appropriations bills covering the Department of the Interior, Environment, and Related Agencies, as well as Energy and Water Development and Related Agencies. As he's done with multiple spending bills this session, Rep. Robert Garcia (D-CA) recently filed amendments to both of those measures that would prohibit the use of funding to test federal job applicants for marijuana at those agencies.
The Rules Committee has consistently blocked the congressman's proposals as part of several other spending bills so far this session, so it would be surprising if these last two would be made in order.
—
Marijuana Moment is tracking more than 1,000 cannabis, psychedelics and drug policy bills in state legislatures and Congress this year. Patreon supporters pledging at least $25/month get access to our interactive maps, charts and hearing calendar so they don't miss any developments.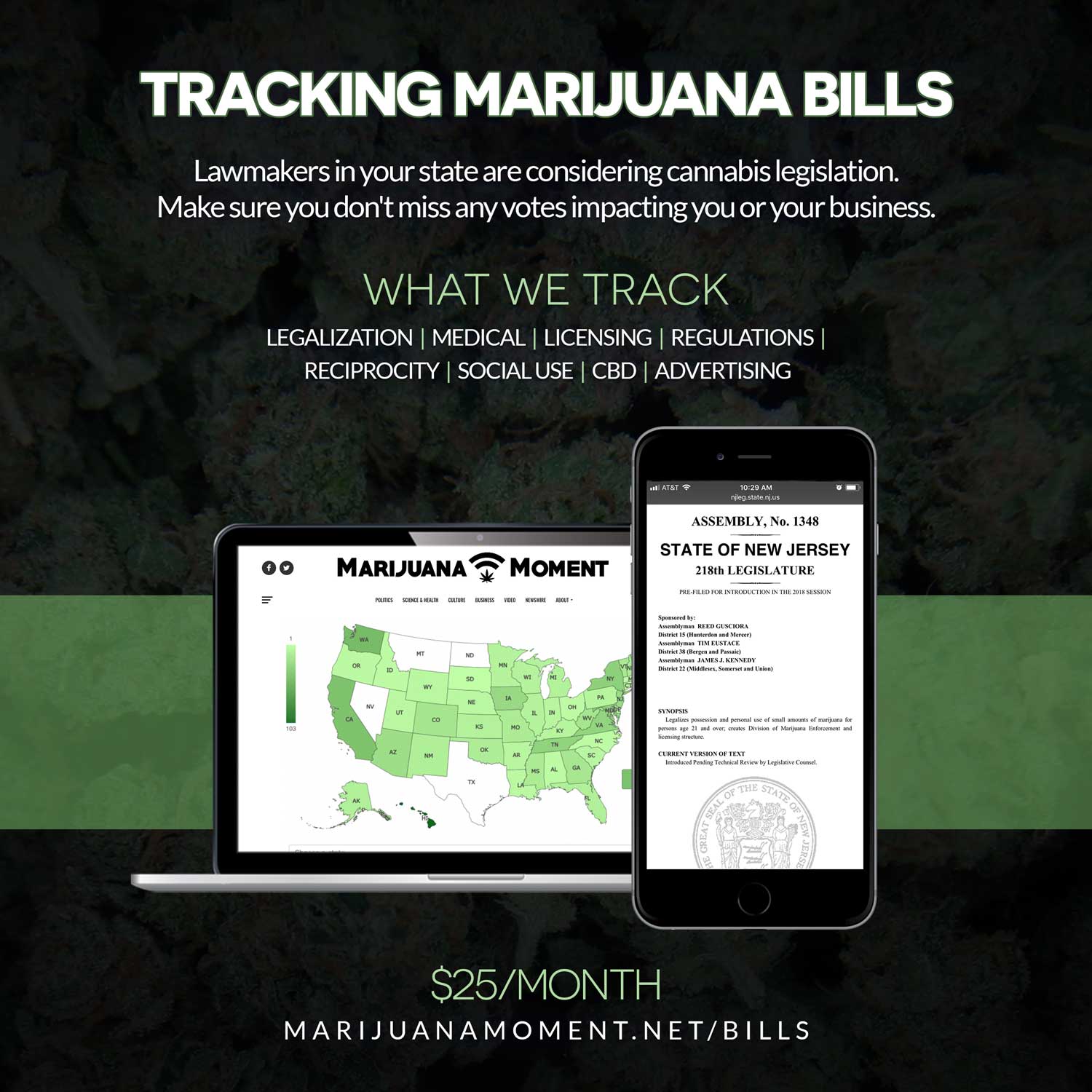 Learn more about our marijuana bill tracker and become a supporter on Patreon to get access.
—
The amendment was blocked by the committee from being considered under appropriations for Military Construction, Veterans Affairs and Related Agencies (MilCon/VA), for example. However, bipartisan lawmakers have cheered the House's passage of the underlying legislation that included separate marijuana and psychedelics measures.
One of those House-passed amendments would allow VA doctors to issue medical cannabis recommendations to veterans, and the other would encourage research into the therapeutic potential of psychedelics like psilocybin and MDMA.
The Senate Appropriations Committee also adopted a measure to its version of the MilCon/VA legislation that would similarly free up VA doctors to issue medical marijuana recommendations, increasing the chances of the reform making it into the final package to be signed into law.
Meanwhile, a report attached to the spending legislation by the House Appropriations Committee also includes a section noting that "VA has clarified that nothing in VA statutes or regulations specifically prohibits a veteran whose income is derived from state-legalized cannabis activities from obtaining a certificate of eligibility for VA home loan benefits."
Over in the Senate, lawmakers passed defense legislation in July that contains provisions to bar intelligence agencies like the CIA and NSA from denying security clearances to applicants solely due to their past marijuana use. But other cannabis proposals, such as one from Sen. Brian Schatz (D-HI) to allowed medical marijuana use by veterans, did not advance as part of the National Defense Authorization Act (NDAA).
More than a dozen marijuana and psychedelics amendments to the House version of the NDAA were blocked by the Rules Committee in July. That includes a measure introduced by Garcia that would have prevented security clearance denials for federal workers over prior cannabis use.
However, last week the House Oversight and Accountability Committee passed a standalone bipartisan bill that would prevent the denial of federal employment or security clearances based on a candidate's past marijuana use.
3 In 5 Ohio Voters Support Marijuana Legalization Measure Ahead Of November Election, New Poll Finds
Image element courtesy of Kristie Gianopulos.