Hertz Rep Expertly Dismisses Twitter Complaint About Rental Car Smelling Like Marijuana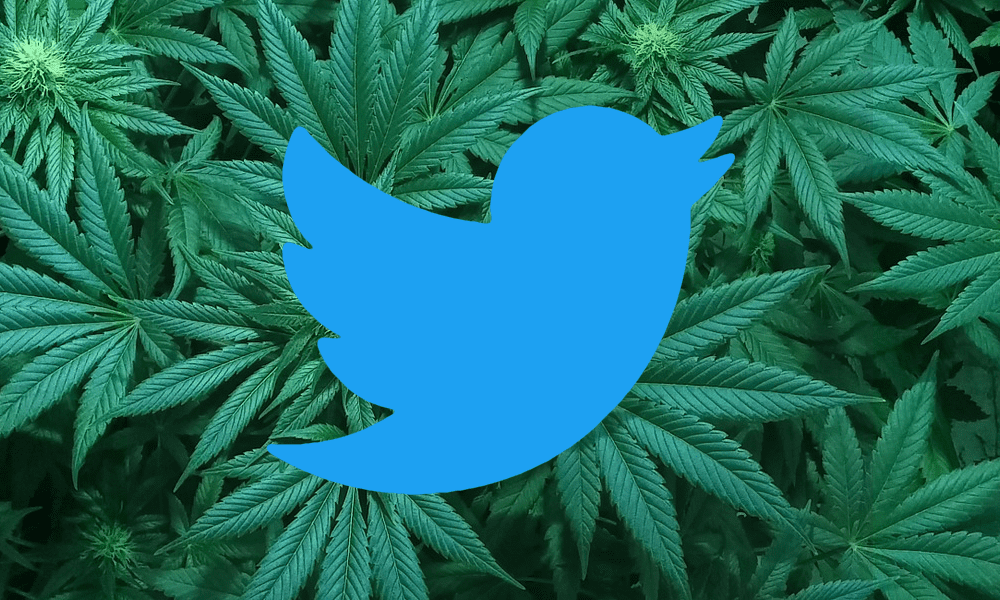 The Hertz social media team has to deal with a lot of questions and complaints on any given day. But on Thursday, the rental car company's Twitter account heard from someone who was especially upset that the vehicle they picked up in California was "infested with the smell of marijuana."
The person behind the Hertz account, who identified themselves as "JG," apologized to the dissatisfied customer and recommended reaching out to its roadside assistance line for an exchange.
We are sincerely sorry to hear this. Please reach out to our roadside assistance team at this number 1-800-654-5060 and they may be able to arrange an exchange. Additionally, a nearby Hertz location may be able to help. -JG

— Hertz (@Hertz) January 4, 2019
Well, the customer, using the Twitter handle @landryandlee, had apparently tried that already and was asked whether the car was still drivable. If it was and they still didn't want to drive it, the company's staff reportedly suggested getting the car towed at the customer's expense.
"To clarify, have you found drugs in the car?" Hertz's JG asked. "Are you in immediate danger?"
To clarify, have you found drugs in the car? Are you in immediate danger?-JG

— Hertz (@Hertz) January 4, 2019
The customer was uncertain whether there actually was cannabis in the vehicle but said "I do not feel comfortable driving the car." Worse yet, the customer's son had a hockey game the next morning and "I have now spent my entire afternoon dealing with this and no resolution."
Alas, as a member of the Hertz social media team whose job generally requires them to defer complaints to employees who can handle the situation, JG informed the customer that they "cannot assist further."
We apologize. We as the social media team cannot assist further. If you did indeed find marijuana in the vehicle please document it, remove it, and contact the authorities if you feel it's actually necessary. If you are not in any immediate danger, please follow the advice. -JG

— Hertz (@Hertz) January 4, 2019
"If you did indeed find marijuana in the vehicle please document it, remove it, and contact the authorities if you feel it's actually necessary," the Hertz account replied. "If you are not in any immediate danger, please follow the advice."
The customer did not find the advice helpful.
"You really cannot help me?" @landryandlee wrote. "All I want is my rental car to be replaced….how can a rental car company not take care of this???"
"We apologize for this. Please go to your nearest Hertz location for more assistance," JG said.
We apologize for this. Please go to your nearest Hertz location for more assistance. -JG

— Hertz (@Hertz) January 4, 2019
Hertz's JG got props from some marijuana enthusiasts on Twitter for the chill response to what seemed to be a relatively benign situation. And one jokester followed up on the threat to ask JG whether it was possible "to have my next rental pre-loaded with pre-rolls?"
And the chill-as-always JG replied, asking the Twitter user to "DM us with your reservation number" and also "clarify your question."
Please DM us with your reservation. number. Can you also clarify your question. — JRG

— Hertz (@Hertz) January 4, 2019
It's unclear whether the customer ultimately got the vehicle exchange or whose team won Friday's hockey match. This story will be updated if we learn more.
15 Of The Best Marijuana-Related Tweets From Politicians In 2018
Marijuana Activists Protest John Boehner's SXSW Speech
Advocates for social equity in the increasingly legal marijuana economy are protesting keynote speeches by former Republican House Speaker John Boehner and MedMen CEO Adam Bierman at South by Southwest (SXSW).
The Equity First Alliance, a group that promotes racial and social justice in the cannabis industry, said that Boehner and Bierman's scheduled Friday appearances at the festival are a reflection of an ongoing trend where mostly white men are profiting off a market while people of color continue to disproportionately face criminalization for marijuana offenses.
Boehner has been the subject of ongoing criticism from marijuana advocates, who point out that he failed to act on cannabis reform, and opposed certain criminal justice reform legislation, during his 24 years in Congress. While he never introduced, cosponsored or voted in favor of marijuana bills in that time, he joined one of the largest cannabis firms, Acreage Holdings, as a board member last year.
In fact, Boehner consistently voted against an amendment to protect medical cannabis states from federal interference.
Bierman has been accused in a lawsuit filed by a former employee of making racist and homophobic remarks. His company, which was valued at $1.6 billion last year, was also a member of a New York-based medical marijuana industry association that advocated against allowing home cultivation in a memo submitted to Gov. Andrew Cuomo. (The company told Marijuana Moment that it supports the right to home cultivation, but did not answer questions about its involvement in drafting the document. It was later asked to leave the group over Bierman's alleged remarks.) Acreage remains a member of the same association.
"Our protest at SXSW sends a bold message in support of cannabis equity, justice, and repair," the Equity First Alliance's Felicia Carbajal said in a press release. "We stand together, recognizing that by defending the most marginalized among us, we defend all of us. We support the advocacy and resistance movements that reflect our multiple and intersecting identities, and we call on all defenders of human rights to join us."
Activists held protest signs over a nearby highway and at a hotel where Boehner's speech—which covers "the likely paths to national legalization and the challenges and opportunities America's fastest growing industry face today"—will take place on Friday. The signs condemn "big marijuana" and call for social equity policies such as community reinvestment.
#SXSWeed holding a banner in the lobby of the Hilton, where many cannabis panels will take place today including a speech by John Boehner. #WarOnDrugs pic.twitter.com/xAXHWMb6XU

— Ministry of Hemp (@MinistryofHemp) March 15, 2019
"It's clear this market is going to expand," Boehner told CNBC in an interview ahead of the event. "And as it does, lawmakers in Washington have to look up and realize that the federal government is way out of step. It's time for the federal government to get out of the way."
In the press release, Equity First Alliance listed additional reasons they're protesting as well as policies they support.
"In protest of:
—Those profiting off of cannabis without an intentional plan to repair and make whole individuals, families, and communities that have been devastated by the War on Drugs;
—Those profiting off of cannabis who once participated in prohibition;
—And those who would profit before freeing all cannabis prisoners and vacating all cannabis convictions
And calling for:
—10% of companies' annual revenue to be reinvested in communities disproportionately harmed by the
War on Drugs;
—A new paradigm of social responsibility in the cannabis industry;
—And public policies that create an equitable, just, and reparative industry."
"It's hypocritical for an Austin based company like SXSW, a company imbedded in a city that preaches diversity and inclusion, to neglect the work of committing to create an inclusive space, and instead give a keynote platform to John Boehner," Chas Moore, executive director of the Austin Justice Coalition, said. "This is disgusting."
.@SpeakerBoehner and Murphy joined Squawk on the Street for an exclusive interview live from @sxsw – watch the full video on @CNBC here. #acreageholdings #sxsw #sxsw2019 https://t.co/aNQHQSQHMA

— AcreageHoldings (@AcreageCannabis) March 15, 2019
Marijuana Moment reached out to Acreage for comment, but a representative did not respond by the time of publication.
Marijuana Companies Urged Governor To Ban Cannabis Home Cultivation, Document Shows
Photo courtesy of Gage Skidmore.
Marijuana Tourism From China To Amsterdam: Study Sheds Light On Motivations
Marijuana use in China is strictly forbidden. In fact, when Canada legalized cannabis last year, the Chinese government sternly reminded its citizens living in or visiting the country to "please avoid contact or using marijuana."
Yet, despite their nation's strict views on marijuana, research shows that significant numbers of Chinese tourists are heading to Amsterdam to take part in its prolific cannabis culture. A new study published in the journal Current Issues in Tourism sheds light on some of the motivations for the cross-continental cannatourism.
The punishment for drug use of any kind in China, including marijuana, is up to 15 days in detention and mandatory rehabilitation, the study's authors write. But the Chinese government has been known to enforce harsher sentences for other cannabis-related charges. For example, Jaycee Chan, the son of actor Jackie Chan, spent six months in a Beijing jail after police discovered more than 100 grams in his apartment.
Because Chinese citizens are "widely educated to stay away from any kind of drugs," the study states, researchers were curious to know more about who these tourists heading to the Netherlands for cannabis really were. Between February 2014 and October 2016, they randomly approached Chinese tourists in or exiting Amsterdam coffee shops where marijuana is sold over the counter and invited them to complete a confidential questionnaire. A total of 654 surveys were collected and analyzed.
About 80 percent of respondents said they'd never tried marijuana prior to their trip to Amsterdam.
Participants were divided into three segments based on their responses: cannabis enthusiasts, diversionists/recreationists (people who were seeking pleasure or a diversion from their daily lives) and people who were simply curious about cannabis culture.
Survey responses from the first and third groups "demonstrate that Chinese drug tourists desire to 'experience all' and seek authenticity out of their normal daily life and society during the overseas travel," the study authors wrote.
The largest number of tourists surveyed (almost 44 percent) fell into the category of diversionist/recreationist. In other words, they used cannabis as a way to enjoy their vacation—not unlike tourists from other countries.
"They travelled and consumed cannabis mostly for the sake of experiencing/experimenting with the local cannabis culture in Amsterdam as well as relaxation, pleasure, and to escape from stressful social environments," the authors write.
Cannabis enthusiasts were the smallest segment of the sample. In terms of demographics, almost half of the survey respondents were women. Overall, a majority of participants reported being college-educated, under 35 years old and not married.
In a recent interview, lead study author Jun Wen discussed why Chinese tourists are especially attracted to the Netherlands.
"You can do a lot of things there that are illegal in China – gambling, paying for sexual services, and buying cannabis for recreational use," he said. "So Chinese tourists want to go there to find a different way to relax that's not traditional."
World Health Organization Recommends Reclassifying Marijuana Under International Treaties
Photo by Sharon McCutcheon on Unsplash.
Congressman Talks Cannabis With 'Captain America'
Actor Chis Evans of "Capitan America" fame met with Rep. Earl Blumenauer (D-OR) on Friday, and the two discussed marijuana reform, among other issues.
The congressman, who is a long-standing champion of loosening federal cannabis laws and outlined a blueprint to federal legalization last year, said he enjoyed the conversation and that he could "do this all day" in a tweet.
Enjoyed speaking with Captain America, @ChrisEvans, about marijuana reform, voting rights, and bipartisanship in times of division in the nation's capital.

I can do this all day! pic.twitter.com/eNy03QUvSB

— Earl Blumenauer (@repblumenauer) March 8, 2019
The chat was "part of a project Chris is working on with several members of Congress," a spokesperson for Blumenauer told Marijuana Moment in an email. "Earl spoke about issues that he cares about, and marijuana reform was one of them."
"Chris asked for the basics on why it's important, explaining the reasoning behind scheduling and what pros and cons of legalization were," he said.
The details of Evans's "project" are unclear. He's met with several members of Congress in recent weeks, according to a number of tweets, but he's declined to get into specifics when pressed. There's speculation that he's launching a political media organization, however.
.@ChrisEvans on the Hill, won't say why. "I can't dive into it. … Working on a project, but can't get into too many details." Says he'll be watching #SOTU "from my hotel."

— Zach C. Cohen (@Zachary_Cohen) February 5, 2019
Apparently @Zachary_Cohen did break @ChrisEvans news: he's venturing into that oh-so-stable industry, media pic.twitter.com/mIPO8KnKdD

— Rachel S. Cohen (@rachelkaras) February 6, 2019
In response to Blumenauer's tweet, NORML asked: "How disappointed was the Captain to be unfrozen in modern times and see we are still locking up over 600,000 Americans for marijuana?"
How disappointed was the Captain to be unfrozen in modern times and see we are still locking up over 600,000 Americans for marijuana? #NotMyFuture

— NORML (@NORML) March 8, 2019
Evans is the nephew of former Rep. Mike Capuano (D-MA), who lost his bid for re-election in last year's midterm election.
Blumenauer filed a bill in January, appropriately numbered H.R. 420, which would regulate marijuana like alcohol.
Rappers Tell U.S. Supreme Court How The Drug War Fuels Protest Art
Photo courtesy of Twitter/Rep. Early Blumenauer.