Here's Where Indiana's US Senate Candidates Stand On Marijuana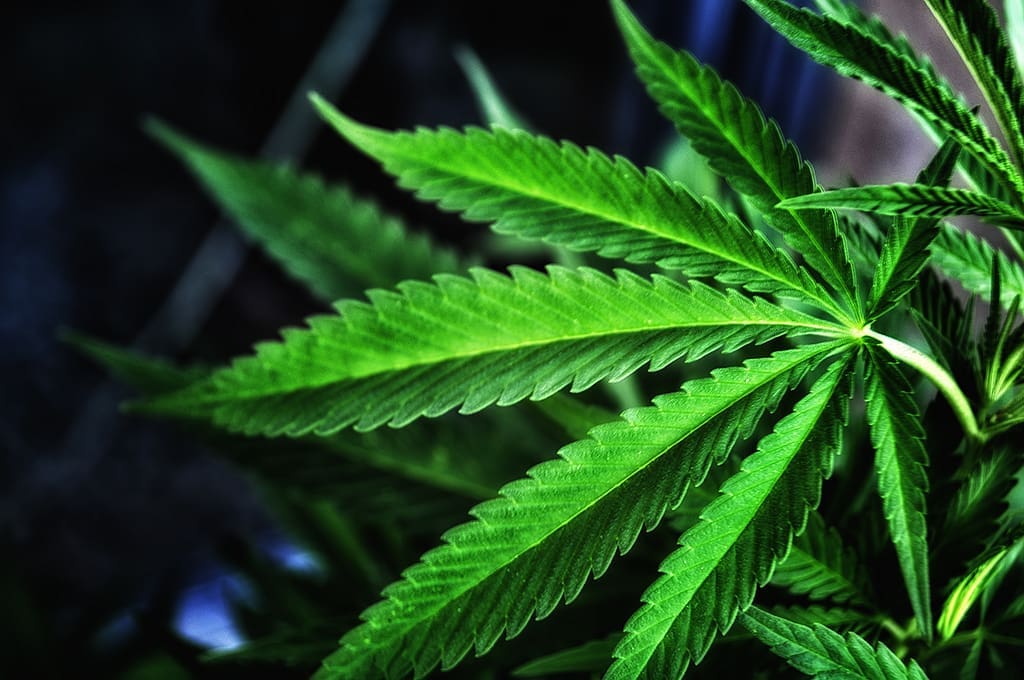 In this year's U.S. Senate race in Indiana, marijuana policy has largely been a sidelined issue, with neither candidate having embraced a strong cannabis reform platform. But the Hoosier State contest is one of a small handful this year in which the Republican candidate seems at least a little more open to cannabis law reform than does the Democrat.
Incumbent Senator Joe Donnelly is among the most conservative Democrats on drug policy, while his Republican opponent, businessman and former state legislator Mike Braun, has managed to mostly dodge the issue outside of responding to pointed questions about it during debates.
As a House member prior to serving in the Senate, Donnelly voted against a 2007 amendment to shield state medical cannabis laws from federal interference. He was one of six House members to be absent from a vote on a similar measure in 2012.
Until this year, Donnelly had never added his name as a cosponsor of marijuana reform legislation in either chamber. But in June, the senator announced his support for the bipartisan VA Medicinal Cannabis Research Act, which would encourage the U.S. Department of Veterans Affairs to carry out scientific and medical research exploring marijuana's safety and efficacy in treating veterans.
In a letter to to constituents about his cosponsorship of the bill, Donnelly wrote: "In the midst of the opioid crisis, I have heard from many Hoosiers and veterans that marijuana has the potential to help treat conditions such as chronic pain and PTSD, and I believe that we have a responsibility to look closely at safe, alternative treatments."
Joe announced he supports the bipartisan VA Medicinal Cannabis Research Act, which would authorize the VA to conduct scientific and medical research regarding the safety and effectiveness of cannabis in treating veterans. pic.twitter.com/Lkrm8JDNhD

— Senator Joe Donnelly (@SenDonnelly) June 21, 2018
Donnelly's support for legislation pegged to veterans' wellbeing is a fairly modest entrypoint into supporting cannabis law reform, but fellow Indiana Democrats are hopeful the senator will continue to reform his viewpoint on marijuana issues.
"Studies show again and again that legalization of medical cannabis has positive results, and it is time for Indiana and the rest of the U.S. to push our legislators to realize this," said Mathew Bumbalough, secretary of the Indiana Democratic Veterans Caucus and chair of the its 9th Congressional district division. "I believe Senator Donnelly has the capacity to evolve on this issue, especially after announcing his support of the VA Medicinal Cannabis Research Act."
Meanwhile, in his attempt to appeal to Indiana conservatives, Donnelly seems to have quietly backed himself into lukewarm prohibitionist waters. In another constituent letter, dated January 11, 2018, the senator spent a great deal of time skirting around the issue, listing various cannabis-related bills that have been filed, coming to the simple conclusion that he "does not believe it to be prudent to decriminalize marijuana at this time."
"I will, however, continue to research the developments regarding its medical benefits," he wrote.
Donnelly's conservative distance from the marijuana issue and his failure to support broader federal legislation to reform cannabis policy have earned him a D grade from NORML.
Like incumbent Donnelly, GOP challenger Mike Braun has also been fairly moderate in his statements about cannabis law reform. But in a debate earlier this year, the former state representative voiced soft support for medical marijuana, saying that the issue should be seen in terms of "free markets and freedom of choice" for patients.
In a subsequent debate, Braun underscored his support for states' rights on the medical cannabis issue, asserting that "states are a great laboratory" and "if a state wants to go to medical marijuana, it ought to be their prerogative."
But Braun said he was still personally "out on the issue" of medical cannabis. While his responses to marijuana questions during the debate were been tepid, he nonetheless averted any mention of the debunked "gateway theory," unlike his Republican primary opponents, both of whom consistently voted against marijuana measures in Congress.
While Donnelly is now cosponsoring a fairly modest cannabis research bill, his past vote against protecting state medical marijuana laws from the federal government gives some advocates pause about his newfound legislative efforts. Meanwhile, Braun's stated support for respecting local cannabis policies indicates he might be more likely than the incumbent to back broader marijuana legislation.
That said, it is also true that the winner of the Indiana race could help determine which party ends up controlling the Senate next year. Democratic leaders have mostly indicated they are more open to advancing cannabis reform than current GOP committee chairs and Majority Leader Mitch McConnell (R-KY) have been. That being said, while neither Donnelly nor Braun has thus far treated marijuana as a key issue, Indiana constituents who value cannabis law reform have a lot to consider—the candidates' individual positions as well as broader party dynamics—before heading to the polls in November.
Photo courtesy of Carlos Gracia.