Hemp-Derived CBD Helps Chronic Pain Patients Reduce Opioid Use, Study Finds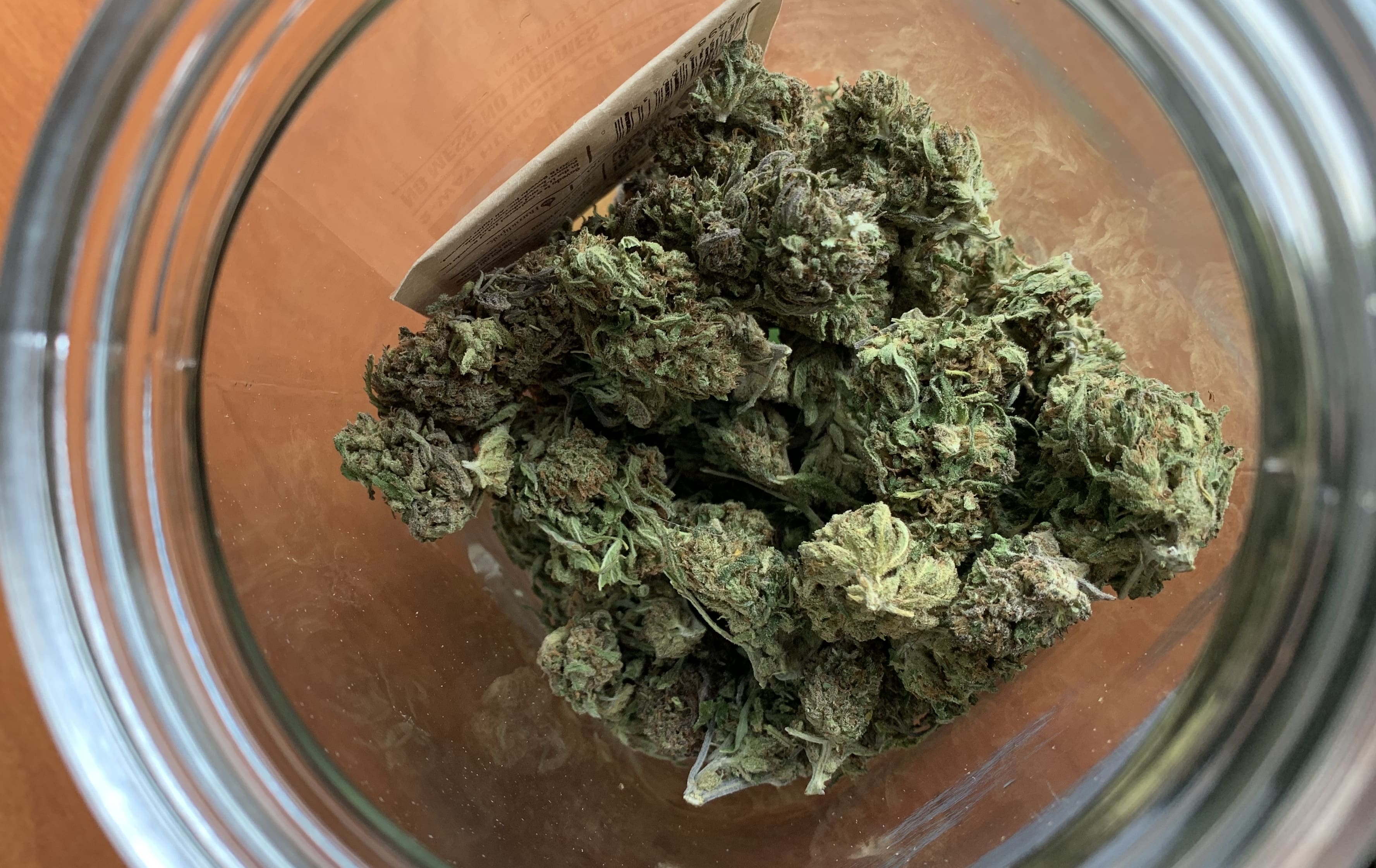 Chronic pain patients consuming hemp-derived cannabidiol, or CBD, on a daily basis for eight weeks reported a decrease in the opioid medications they needed, a new study reports.
"This is a prospective, single-arm cohort study for the potential role of cannabinoids as an alternative for opioids," the paper states. "The results indicate that using the CBD-rich extract enabled our patients to reduce or eliminate opioids with significant improvement in their quality of life indices."
The study, published this month in Postgraduate Medicine, sheds new light on the potential benefits of CBD extracted from hemp, a crop that became federally legal under the 2018 Farm Bill, although the Food and Drug Administration has yet to issue finalized guidelines that would allow CBD to be sold in dietary supplements and food products.
Researchers recruited 131 patients who obtain their care from the same pain clinic; 97 completed the eight-week follow-up period. All had been diagnosed with chronic pain and were taking opioid medications for relief.
For the study, participants were given a 60-count bottle of hemp-derived, CBD-rich soft gels. Each gel, according to the study, contained 15.7 mg CBD, 0.5 mg THC, 0.3 mg cannabidivarin, 0.9 mg cannabidiolic acid, 0.8 mg cannabichrome, and less than 1 percent of a botanical terpene blend. Nearly all (91) took two gel caps a day, totaling 30 mg of CBD; three participants opted not to use the hemp extract at all.
"CBD could significantly reduce opioid use and improve chronic pain and sleep quality among patients who are currently using opioids for pain management."
Researchers asked participants to complete a series of questionnaires to access various factors at the onset of the study, at the four-week mark and at the eight-week point. Among them: their pain intensity level, how much their pain disrupted their lives, the quality of their sleep and how willing they were to cut back on opioids.
Of the total 94 participants who took CBD regularly, 50 reported they were able to reduce opioid medications at week 8. The authors also note: "Additional reductions in polypharmacy on the medication receipt were noted; six participants reported reducing or eliminating their anxiety medications, and four participants reported reducing or eliminating their sleep medication."
Overall, 89 participants reported their quality of life had improved over the study period. Two measures changed significantly: patients' self-rating of sleep quality and pain intensity and interference.
At baseline, the study's authors calculated respondents' scores regarding sleep quality to an average of 12.09—the higher the score, the poorer the quality of sleep. At the four-week and eight-week check-in points, the score decreased to 10.7 and 10.3, respectively. Similarly, another scale the authors used to measure pain and how it interferes with the enjoyment of life found the mean score value change from 6.5 at baseline to 5.9 at week 4 and 5.7 at week 8.
"The results of this study suggest that using CBD-rich hemp extract oil may help reduce opioid use and improve quality of life, specifically in regards to pain and sleep, among chronic pain patients," the study concludes. "This is consistent with emerging literature on the topic, which has concluded that CBD is an effective analgesic, and one that helps reduce barriers to opioid reduction, such as physiological withdrawal symptoms."
In an interview with Appalachian News Express, the study's lead author Alex Capano said that outside of survey studies, her research is "the largest study on the use of CBD to reduce the use of opioids in the treatment of chronic pain."
"It's also the first study on CBD and opioid reduction to identify key data points, such as hemp extract doses, delivery method, and specific cannabinoid content," she continued. "Most participants used a relatively low dose of 30mg of CBD per day, whereas other studies on CBD have tested very large doses, 10x or 20x that amount. Lower doses of CBD mean reduced risk of side effects and improved outcomes."
Americans Are Googling CBD More Than Acupuncture, Meditation And Exercise, Study Finds