GOP Congressman Falsely Claims 90 Percent Of Marijuana In U.S. Comes Across Mexican Border
Preventing illicit drug trafficking has been described as a primary goal of President Donald Trump's proposed wall along the U.S.-Mexico border. But the president and lawmakers supportive of the wall are playing fast and loose with the facts to bolster that argument.
For example, here's what Rep. Ted Yoho (R-FL) said on the House floor last week:
"Further, on an average, 300 Americans die per week from heroin. Ninety percent of all the heroin in the U.S., and marijuana and cocaine, 90 percent of that comes from our southern border."
The congressman seems to be partly borrowing from White House messaging. Trump made the same claim about heroin-related deaths and trafficking. Though it appears to be technically true that a large majority of heroin smuggled into the U.S. travels over the southern border, federal drug enforcement officials have pointed out that the bulk of it is trafficked through legal ports of entry, raising questions about how a wall could combat the trend.
Democratic lawmakers have also cited the same data to argue against the wall.
"Overwhelmingly, when we talk about building new walls and barriers to stop narcotics, we're ignoring the obvious: 80 to 90 percent of the drugs are coming through the ports of entry," Sen. Dick Durbin (D-IL), for example, said while questioning attorney general nominee William Barr on Tuesday. "Building a new concrete wall from sea to shining sea doesn't even address this issue."
Other drugs aside, Yoho's claim about marijuana is explicitly false, no matter how you slice it.
As more states have legalized cannabis for medical purposes or recreational use, border patrol has seen dramatic reductions in the amount of illicit marijuana seized at the border. In fiscal year 2017, U.S. Department of Homeland Security (DHS) seized about 1.6 million pounds of marijuana. That's about half of what the agency seized in 2013.
It's difficult to say definitively what portion of the total marijuana in the U.S. the DHS figure represents, since it's still largely an illegal market that can't be precisely tracked, but it's certainly not 90 percent. Colorado sold about 665,000 pounds of cannabis in 2017 alone. Oregon cultivators harvested 2.6 million pounds of marijuana that same year.
Gil Kerlikowske, a former White House drug czar and commissioner of U.S. Customers and Border Protection under President Barack Obama, also recognized that border seizures of marijuana have been on the decline for "easily the last eight years."
"We have 10 states where marijuana has become legal," he said in an appearance on C-SPAN this week.
The apparent acknowledgement that legalization cuts down on illicit marijuana smuggling is a bit of a surprise coming from Kerlikowske, who during his tenure with the Office of National Drug Control Policy said the word legalization wasn't even "in the president's vocabulary, and it's not in mine."
With respect to Yoho, while he peddled a false claim about illicit marijuana trafficking on the House floor, it is worth noting that he has cosponsored legislation aimed at protecting states that legalize cannabis from federal interference, and has voted for an amendment to do the same.
Marijuana Legalization Means Safer Borders And Less Smuggling, Study Shows
Photo courtesy of Nicholas C. Morton.
AOC Calls For Decriminalizing The Use Of All Drugs
Rep. Alexandria Ocasio-Cortez (D-NY) voiced support for decriminalizing the use of all drugs on Sunday.
The freshman congresswoman tweeted that drug decriminalization, as well as marijuana legalization, are "matters of public health."
Marijuana should be legalized, and drug consumption should be decriminalized.

These are matters of public health.

— Alexandria Ocasio-Cortez (@AOC) November 18, 2019
This marks a development in Ocasio-Cortez's drug policy platform. Previously, she called for decriminalizing the use and research of psychedelics, emphasizing the therapeutic potential of the substances.
To that end, she introduced an amendment to a spending bill in June that would remove a rider that advocates argue has inhibited research into the potential therapeutic benefits of Schedule I drugs such as psilocybin and LSD. The House rejected that measure in a floor vote, however.
There's a growing push to decriminalize the personal possession of drugs beyond cannabis. South Bend, Indiana Mayor Pete Buttigieg and Rep. Tulsi Gabbard (D-HI), both Democratic presidential candidates, are in favor of the policy. Entrepreneur Andrew Yang supports decriminalizing opioids as a means to combat the drug overdose crisis.
Ocasio-Cortez recently gave her endorsement to Sen. Bernie Sanders (I-VT). But while the senator was the first major presidential candidate to back marijuana legalization during his 2016 run, he said this year he's "not there yet" on broader drug decriminalization. It's not clear if the congresswoman's role as a surrogate on his campaign will ultimately influence him to adopt the policy.
But as more candidates debate the best way forward on various drug reform proposals, with cannabis legalization being a given for almost all contenders, former Vice President Joe Biden remains several paces behind. He opposes adult-use legalization and said on Saturday that marijuana may be a gateway to other, more dangerous substances.
Photo courtesy of C-SPAN.
Key Congressional Committee Officially Schedules Vote On Marijuana Legalization Bill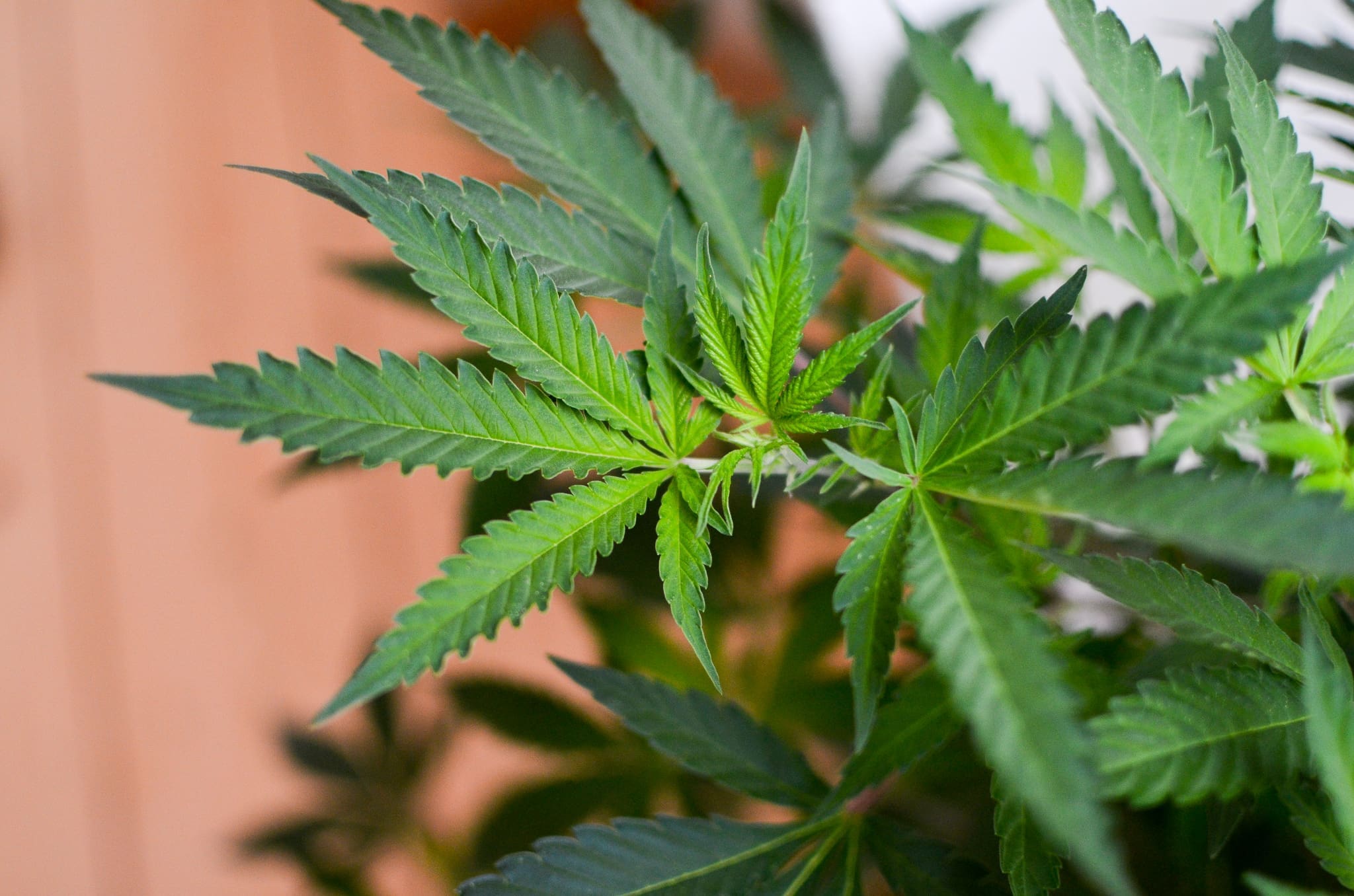 A key House committee has officially announced that a vote on a comprehensive marijuana legalization bill is scheduled for this week.
The House Judiciary Committee said on Monday that the panel will mark up legislation introduced by Chairman Jerrold Nadler (D-NY), which would federally deschedule cannabis and address social equity, on Wednesday at 10:00 AM ET. The announcement confirms what sources familiar with the planned development told Marijuana Moment last week.
Nadler's Marijuana Opportunity Reinvestment and Expungement (MORE) Act has been lauded by advocates for its emphasis on restorative justice for communities most impacted by the drug war.
It calls for a five percent federal tax on marijuana sales, and that revenue would be used to fund programs such as job training, legal aid for those affected by prohibition and small business loans for individuals who are socially and economically disadvantaged. The bill also seeks to lift barriers to licensing and employment in the industry.
Additionally, the legislation would expunge the records of those with prior cannabis convictions, provide for resentencing, block federal agencies from denying public benefits or security clearances as a result of marijuana use and protect immigrants from being denied citizenship over cannabis.
Committee on the Judiciary – DemocratsH.R. 5038, the "Farm Workforce Modernization Act of 2019"; H.R. 3884, the "Marijuana Opportunity Reinvestment and Expungement Act of 2019" or the "MORE Act of 2019"; H.R. ___, the "Satellite Television Community Prot… https://t.co/v4pSa4OVgR

— House Committee Press Releases (@PressreleaseB) November 18, 2019
"A supermajority of Americans, including majorities of Democrats, Republicans, and independents, support regulating the use of marijuana by responsible adults," NORML Political Director Justin Strekal said in a press release. "Thanks to the leadership of the House Judiciary chairman, never in history have we been closer to ending the failed policy of marijuana criminalization and providing pathways to opportunity for our brothers and sisters who have suffered under its oppressive reign."
"The MORE Act is the most comprehensive marijuana policy reform bill ever introduced in Congress and is backed by a broad coalition of civil rights, criminal justice, drug policy, and immigration groups. Those who oppose this legislation moving forward are defenders of a failed status-quo that ruins the lives of otherwise law-abiding adults on a daily basis, overwhelming enforced against the poor and communities of color."
Text of an amendment in the nature of a substitute from Nadler that Judiciary members will take up was also released on Monday. It includes a new "findings" section that discusses racial disparities in marijuana enforcement, the growing state-level legalization movement and the challenges that individuals from disadvantaged communities face in participating in the market.
"The communities that have been most harmed by cannabis prohibition are benefiting the least from the legal marijuana marketplace," one provision reads. "A legacy of racial and ethnic injustices, compounded by the disproportionate collateral consequences of 80 years of cannabis prohibition enforcement, now limits participation in the industry.
Much of the language of the new section is borrowed from a resolution that Rep. Barbara Lee (D-CA), co-chair of the Congressional Cannabis Caucus, introduced last year.
"The data speaks for itself—low-income communities and communities of color have disproportionately borne the brunt of the devastation brought on by marijuana prohibition," Queen Adesuyi, policy manager of national affairs for the Drug Policy Alliance, said in a press release. "The MORE Act is the most robust bipartisan legislation so far not only to end federal marijuana prohibition, but also to ensure that the communities that have been hardest hit by prohibition are not left behind."
"It would be a tragic mistake to have the only marijuana reform bill that passes this Congress be one that solely benefits the industry, despite both the unprecedented support for legalization nationally amongst Americans and all the harm that we know federal prohibition has caused to individuals and communities across this country," she said. "Fortunately, by ensuring the MORE Act moves forward, several leaders in the House are showing that they understand that this is a matter of fundamental justice that the US Congress needs to address."
BIG NEWS: @HouseJudiciary will meet Wednesday to vote on the Marijuana Opportunity Reinvestment & Expungement Act.

Good. It's past time to address the decades of harm faced by communities of color & low-income communities due to failed marijuana policies. https://t.co/4glbu733Dq

— The Leadership Conference (@civilrightsorg) November 18, 2019
Advocates have been eagerly awaiting a committee vote on the MORE Act, especially since the House overwhelmingly passed a bill to protect banks that service the cannabis industry in September. Some groups, including the ACLU, had implored leadership to delay the banking vote until the chamber passed legislation like the MORE Act that addresses social equity.
Committee members on both sides of the aisle will be able to introduce amendments to the legislation, but it's generally expected to advance out of the panel and onto the floor. That said, its fate in the Republican-controlled Senate is far from certain.
Read the full text of the new amendment to the MORE Act below: 
MORE Act by Marijuana Moment on Scribd
Photo courtesy of Philip Steffan.
Biden Says Marijuana Might Be A Gateway Drug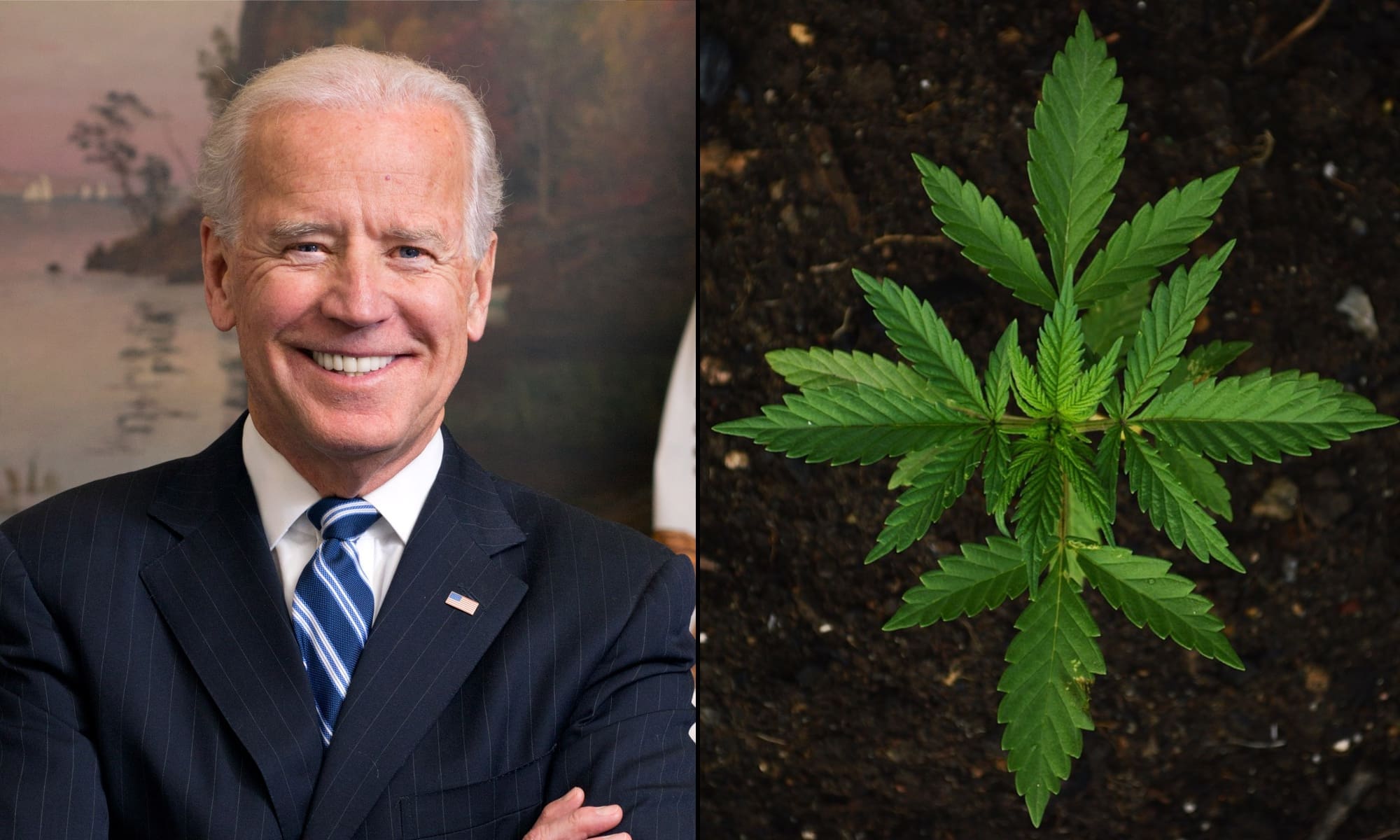 Former Vice President Joe Biden (D) said on Saturday that he's not sure if marijuana is a gateway drug that leads to the use of other, more dangerous substances.
"The truth of the matter is, there's not nearly been enough evidence that has been acquired as to whether or not it is a gateway drug," the 2020 presidential candidate claimed at a town hall meeting in Las Vegas. "It's a debate, and I want a lot more before I legalize it nationally. I want to make sure we know a lot more about the science behind it."
Please visit Forbes to read the rest of this piece.
(Marijuana Moment's editor provides some content to Forbes via a temporary exclusive publishing license arrangement.)