GOP Congressman Blasts Democrats For Blocking His Marijuana Amendment And Failing To Enact Reform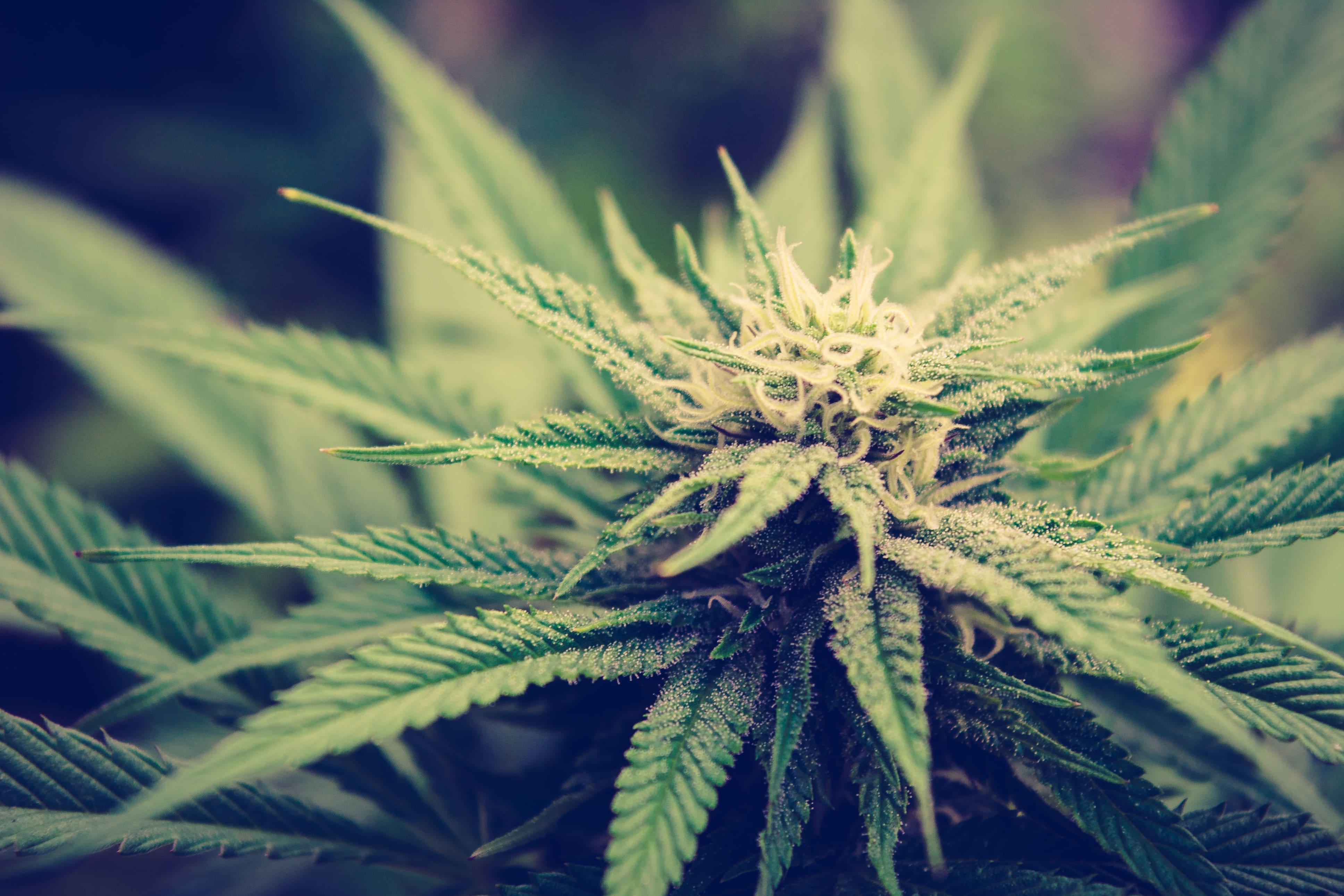 A GOP congressman is blasting Democrats again for failing to enact marijuana reform, flagging an exchange he had at a recent congressional hearing where he tried to insert an amendment to protect states' rights to enact their own cannabis policies into a largely unrelated bill only to be blocked by the "snarky opposition" of the panel's Democratic majority.
Although the fact is that a majority of members of his own party have voted against marijuana legalization bills brought to the House floor by Democrats, Rep. Matt Gaetz (R-FL) has fixated on calling out the other party for its inability to get any cannabis measures—including limited banking-focused reforms—to the president's desk to be signed into law even though they control both chambers of Congress.
Gaetz, for his part, supports ending federal prohibition, and he has voted for Democratic-led cannabis bills. But on an episode of his "Firebrand" podcast published this week, the controversial congressman who is reportedly under investigation for sex trafficking, again took Democrats to task over marijuana issues.
In the episode, he aired a clip from a House Judiciary Committee markup of a bill aimed at providing federal training resources for first responders suffering from brain injuries and mental health conditions like post-traumatic stress disorder (PTSD). Gaetz proposed an amendment, consisting of the text of the bipartisan STATES Act that has been introduced in prior Congresses, which would prevent the federal government from intervening in states that enact cannabis legalization.
The War on Drugs is like so many of the other forever wars: deeply unpopular in all parts of the country, except in the halls of Congress in Washington, D.C.

Democrats don't want to solve the problem. They just want the issue. pic.twitter.com/Yi4nwMJm8r

— Rep. Matt Gaetz (@RepMattGaetz) June 8, 2022
The amendment was ruled non-germane by the panel's Democratic chairman, despite the congressman's insistence that freeing up states to enact reform would better serve people with conditions that could be treated with medical cannabis.
"We are now in a circumstance where one of the easiest, fastest, most capable ways to advance health care outcomes for people with traumatic brain injuries would be to unlock the great research potential that exists throughout our country—and the STATES Act would pass the United States Senate," Gaetz said. "It should pass the House of Representatives under Democratic control."
Gaetz said at last month's hearing that part of his health care agenda involves "modernizing the country's cannabis laws."
He pointed out that the Marijuana Opportunity Reinvestment and Expungement (MORE) Act, which is sponsored by Judiciary Committee Chairman Jerrold Nadler (D-NY), has stalled in the Senate despite having twice passed the House. Gaetz believes that the relatively limited STATES Act, which does not contain social equity and justice reinvestment provisions that are included in the MORE Act, would stand a better chance of advancing in the other chamber.
"Why wouldn't we pass the STATES Act as a recognition that those people [with certain health conditions] deserve better out of their government, and the MORE Act is not going to become law despite the best efforts of the members of this committee over multiple years?" the congressman asked. "I mean, we've done the MORE Act thing year after year, and it's not going anywhere. MORE gets us less. STATES would give us federal law. This bill would provide an opportunity to do it."
Rep. Zoe Lofgren (D-CA), calling for a point of order, rejected the idea that the congressman's amendment was germane to the bill at hand, saying that while she recognizes that Gaetz "has enthusiasm for marijuana," the proposed revision "is still beyond the scope of the underlying bill" because it deals with a federally controlled substance.
Gaetz responded in turn by saying that his "enthusiasm" for the issue is related to its "sincere connection to the millions of people who have medical application of cannabis."
Lofgren's point of order was upheld by Nadler, and Gaetz did not seek to overturn the ruling of the chair by forcing a vote.
"They mock my enthusiasm while they do nothing and the robberies persist and the murders persist," Gaetz said on the podcast, referring to an ongoing series of crimes against state-legal marijuana businesses that some activists blame on their lack of access to banks and resulting reliance on cash transactions.
The congressman previously discussed marijuana policy on an episode of his podcast last month, blasting President Joe Biden over the lack of reform that's come out of his administration, calling him a "recalcitrant boomer" who is missing an opportunity to advance a popular policy change that he campaigned on.
He also talked about a recent study on cannabis as a potential substitute for prescription drugs.
"Joe Biden, where are you at? The House has passed legislation. That's one of your presidential demands, and it's headed to a death in the Senate," he said at the time. "I'm here to remind you and [Vice President Kamala Harris]: you're missing a critical moment for a policy accomplishment. Do what you said you would do and, by the stroke of the president's pen, we could have substantial marijuana reform in this country."
To that point, the Congressional Research Service did release a report last year outlining the president's authority over marijuana policy, stating that Biden could unilaterally issue mass pardons and also take steps to direct reform administratively even in the absence of congressional action.
Majority Of Black Americans Support Legalizing Marijuana, Freeing Cannabis Prisoners And Expunging Records, Poll Shows