Former Attorney General, Lawmakers And Police Leaders Call For Federal Marijuana Legalization Waivers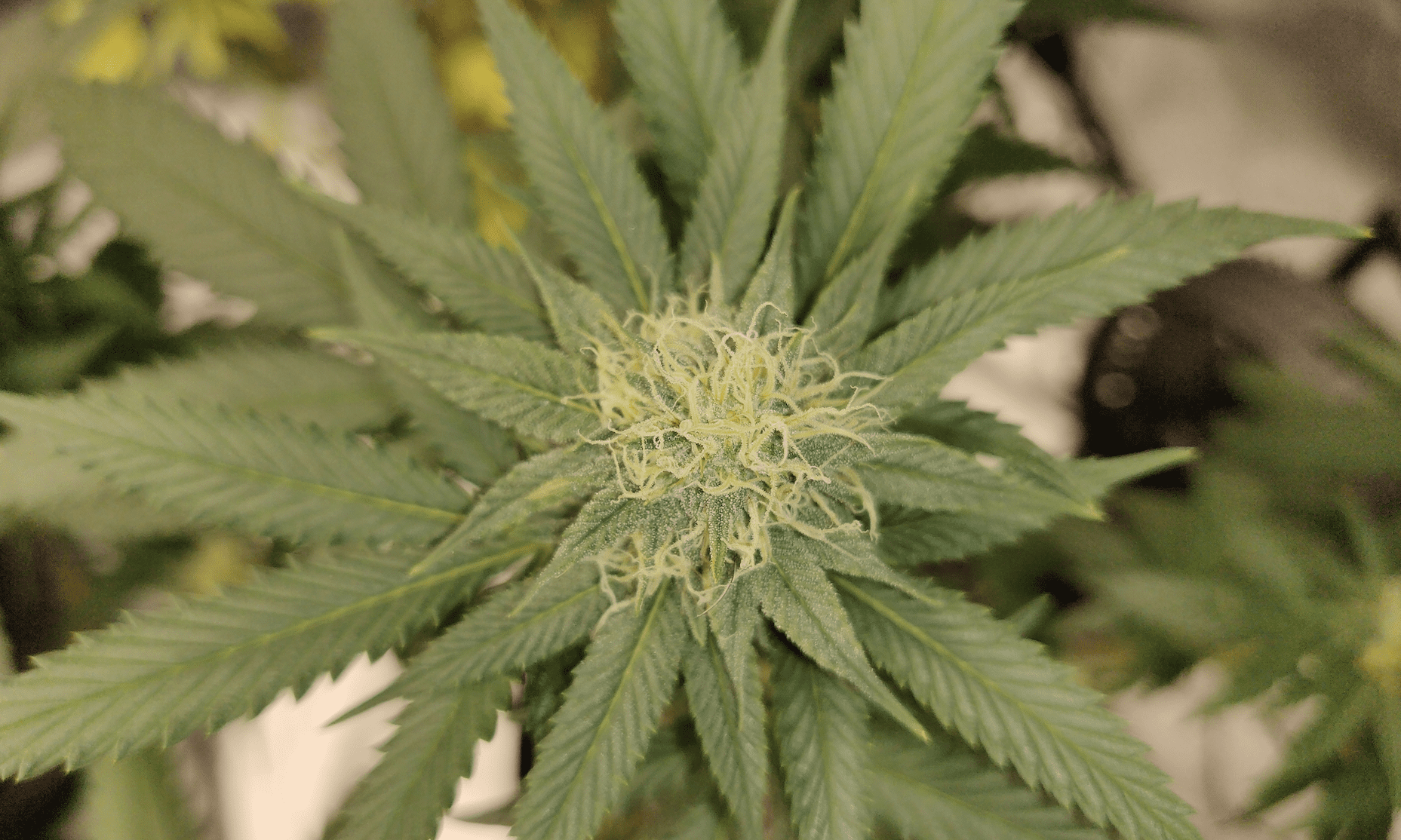 A task force comprised of former lawmakers, federal prosecutors and reform advocates issued a series of recommendations on Wednesday about criminal justice policy changes that should be enacted, and that includes creating a waiver system to allow states to set their own marijuana policies without federal interference.
The Council on Criminal Justice task force was established prior to the coronavirus pandemic, but its new report said the health crisis has "underscored the urgency" of the recommendations. While the group is far from the only criminal justice-minded organization to push for cannabis reform, it's especially notable because of the backgrounds of its membership.
Sally Yates, who served as deputy attorney general and interim attorney general, is on the task force. So is former Georgia Gov. Nathan Deal (R), former Philadelphia Mayor Michael Nutter and former Washington, D.C. and Philadelphia Police Chief Charles Ramsey. Mark Holden, who was senior vice president and general counsel at Koch Industries, and David Safavian, general counsel of the American Conservative Union, are also members.
Together, the group agreed on 15 reform recommendations.
While they didn't endorse federally legalizing cannabis outright, the group said the current conflict between local and national policy is untenable and should be addressed in the interim by creating waivers for states to proceed with marijuana legalization without the fear of federal intervention.
"The federal government must act to resolve this conflict and confusion, by creating an environment that respects sovereignty and by providing a responsible framework in which states can make policy choices," they said. "Without federal action, the cannabis industry will continue to operate without consistent guardrails and guidance for testing, labeling, and marketing—to minors and all consumers."
"The Task Force concludes that neither a federal crackdown nor a hands-off approach is advisable. In the absence of cannabis rescheduling, or its legalization at the federal level, the Task Force recommends that Congress and the Administration develop a state waiver process or contractual framework. Without it, states and the industry will continue to exist under an illusion of sovereignty where circumstances can change at any moment. A balanced and thoughtful accommodation from the federal government would provide confidence to states, stabilize the market, and help address many of the myriad safety and health problems."
To implement the recommendation, the group wants the federal government to create an interagency task force including representatives of the Departments of Justice, Treasury and Health and Human Services, among other agencies. Members would be charged with creating policies and standards on best public health practices regarding issues such as product availability, testing, labeling, marketing and child-resistant packaging.
It would also lay out guidelines for banks that work with the cannabis industry as well as guidance, grant funding and assistance to aid law enforcement efforts to crack down on illicit marijuana distribution. Also recommended is an expansion of National Institute on Drug Abuse-supported research on the potential benefits and risks of cannabis as well as the effects of regulatory legal models.
New federal legislation "should provide guidance and assurances to all stakeholders legally operating under the waiver and/or contractual agreement, shielding them from civil and/or criminal liability," the report says.
Our task force report is the culmination of hard work by the 14-member task force, composed of key leaders in the criminal justice field.

Many thanks to Task Force Chair and former Georgia Governor @NathanDeal for his leadership in this effort. https://t.co/8ebV1dLcDZ

— Council on Criminal Justice (@CouncilonCJ) May 27, 2020
Beyond marijuana, the Council on Criminal Justice task force also proposed eliminating mandatory minimum sentences for all federal drug crimes in order to reduce the prison population, automatically sealing public criminal records for non-violent federal convictions "including simple possession of controlled substances, following a conviction-free period of no longer than seven years" and establishing "independent oversight of the federal prison system."
Due to the high rate of substance use disorders in prisons, the task force also recommended enhancing access "to evidence-based treatment services" that can "help break the cycle of substance use and incarceration." Medication-assisted treatment would be an example of such a service, the report said.
"The pandemic engulfing the world has exposed more fully than ever the deficiencies in our nation's criminal justice system, and how those deficiencies endanger people, communities, and public safety," Nutter said in a press release. "Let us honor the pain, suffering, and loss of life that has occurred during this crisis by sharpening and refocusing our work for change."
Another task force that advocates are eyeing was recently formed to make criminal justice recommendations to presumptive Democratic presidential nominee Joe Biden. The candidate and Sen. Bernie Sanders (I-VT), who dropped out of the race in April, teamed up to create the group, and most members are in favor of marijuana legalization, in contrast to Biden's current position. It remains to be seen whether they will formally recommend adopting broader cannabis reform as part of the former vice president's platform.
44 Members Of Congress Push Feds To Investigate Police Shooting Of Black Woman In Botched Drug Raid
Photo courtesy of Mike Latimer.