Feds To Spend $1.5 Million On Research Into Marijuana's Lesser Known Components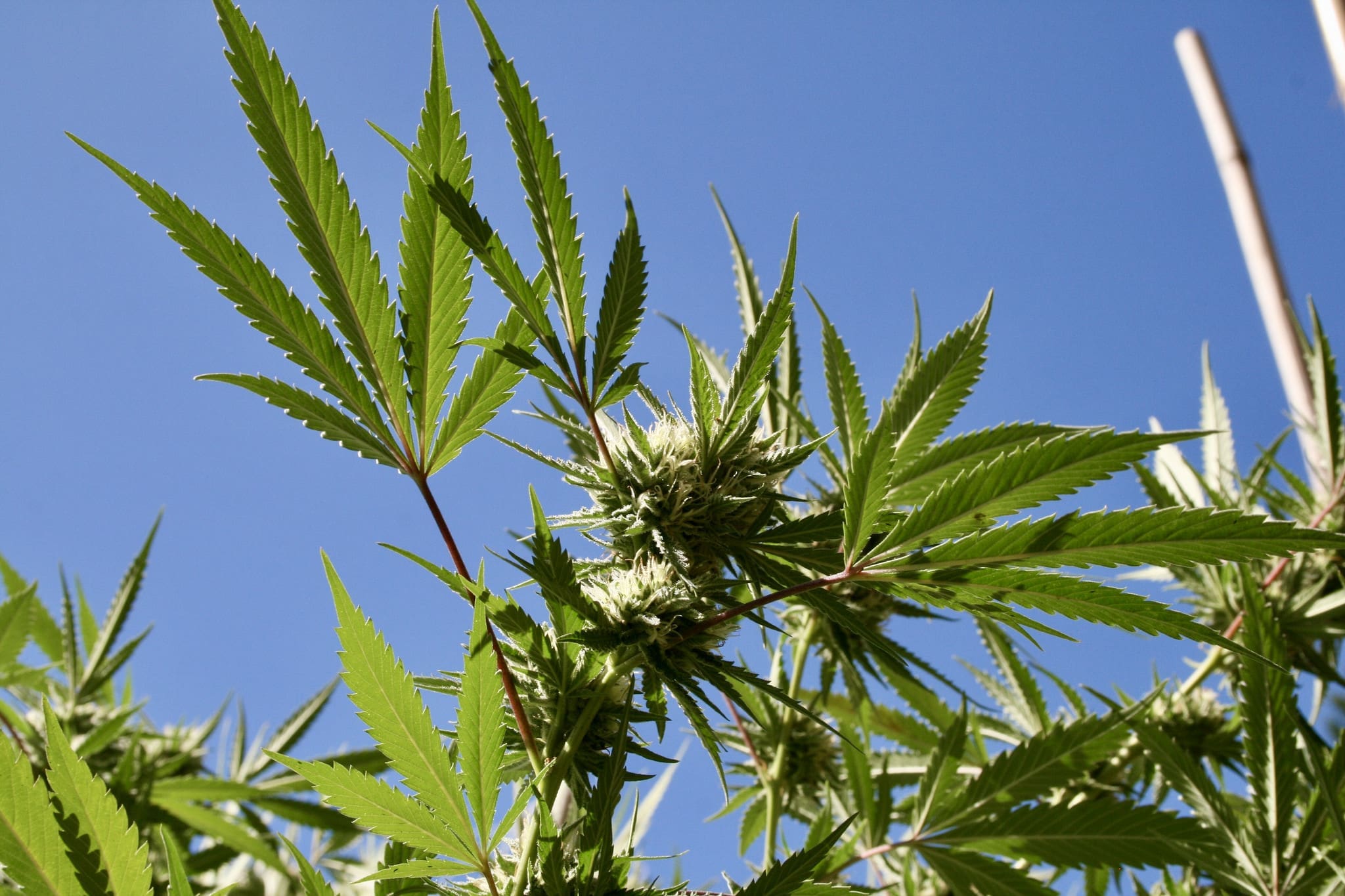 The federal government plans to award $1.5 million in grants during the 2019 fiscal year to researchers who study how components of marijuana other than THC affect pain.
In a notice about the funding opportunity published on Thursday, the National Center for Complementary and Integrative Health (NCCIH) said that it was seeking applications from researchers to conduct studies on "minor cannabinoids and terpenes." The aim of the grants will be to learn how these components work—separately and when combined—as potential pain-relieving agents.
The research is especially important given the widespread use of addictive opioid-based painkillers for pain management, NCCIH said. While THC has known analgesic properties, very little is known about the hundreds of other constituents in cannabis, which could represent viable alternatives to popular painkillers.
"Early clinical data suggest that cannabis may enhance the potency of opioids in relieving pain; and the synergy from using these products together may result in more effective pain relief with lower doses of opioids," the agency wrote. "Yet, it is unclear which components of cannabis may have these properties. In particular, few studies have examined whether and which cannabinoids and/or terpenes interact with the opioid pain pathways."
NCCIH, which is part of the National Institutes of Health, said that of particular interest are studies looking at cannabidiol (CBD), cannabigerol (CBG), cannabinol (CBN), cannabichromene (CBC), nyrcene, β-caryophyllene, Limonene, α-terpineol, linalool, α-phellandrene, α-pinene, β-pinene, γ-terpinene and α-humulene.
"A growing body of literature suggests that the cannabis plant may have analgesic properties; however, research into cannabis's potential analgesic properties has been slow," the funding opportunity says. "One key mechanism to investigate is whether potential analgesic properties of cannabis can be separated from its psychoactive properties. To address this question, more research is needed into the basic biological activity of the plant's diverse phytochemicals, specifically minor cannabinoids and terpenes."
NCCIH listed 11 areas of interest for prospective applicants:
* To investigate the potential analgesic properties and adverse effects of minor cannabinoids, alone or in combination with each other or terpenes;
* To investigate the mechanisms by which minor cannabinoids and terpenes may affect pain pathways, including ascending and/or descending neural pathways, cellular and molecular signaling pathways, neuroimmune interactions, or other innovative regulatory pathways related to pain;
* To explore the impact of sex, age and ethnicity on potential analgesic properties of minor cannabinoids and terpenes;
* To explore analgesic potential of minor cannabinoids and terpenes for different pain types (e.g., acute pain, chronic pain, inflammatory pain, neuropathic pain);
* To investigate the pharmacology (pharmacokinetic and pharmacodynamic profiles) of minor cannabinoids and terpenes;
* To explore binding affinities of minor cannabinoids and terpenes to cannabinoid and opioid and other pain-related receptors;
* To investigate the impact of dose and/or route of administration on potential analgesic effects of minor cannabinoids and terpenes;
* To characterize if/how specific terpenes may influence potential analgesic properties of cannabinoids;
* To explore potential opioid sparing effects of minor cannabinoids and terpenes;
* To explore the interaction between the microbiome and minor cannabinoids or terpenes;
* To improve methods to quantify systemic levels of minor cannabinoids and terpenes
Applicants are encouraged to submit letters of intent about their research proposals 30 days before the March 15 application deadline. The $1.5 million will be distributed among four grant recipients.
The agency first announced its intent to launch the funding opportunity in November.
"The mechanisms and processes underlying potential contribution of minor cannabinoids and terpenes to pain relief and functional restoration in patients with different pain conditions may be very broad," NCCIH said. "This initiative encourages interdisciplinary collaborations by experts from multiple fields—pharmacologists, chemists, physicists, physiologists, neuroscientists, psychologists, endocrinologists, immunologists, geneticists, behavioral scientists, clinicians, and others in relevant fields of inquiry."
The research opportunity is one of several marijuana-related projects the federal government has recently promoted. For example, NCCIH has four other grants available to researchers to study "natural products" such as cannabis, the National Institute on Drug Abuse is calling for bulk marijuana cultivators to supply research-grade cannabis and the Agency for Healthcare Research and Quality has asked the public to send them information about marijuana and Alzheimer's disease.
Feds Call For Even More Marijuana Research After Hosting Cannabis Workshop
Photo courtesy of Brian Shamblen.
CBD Might Help You Cut Back On Drinking Alcohol And Reduce Its Damaging Effects, Study Says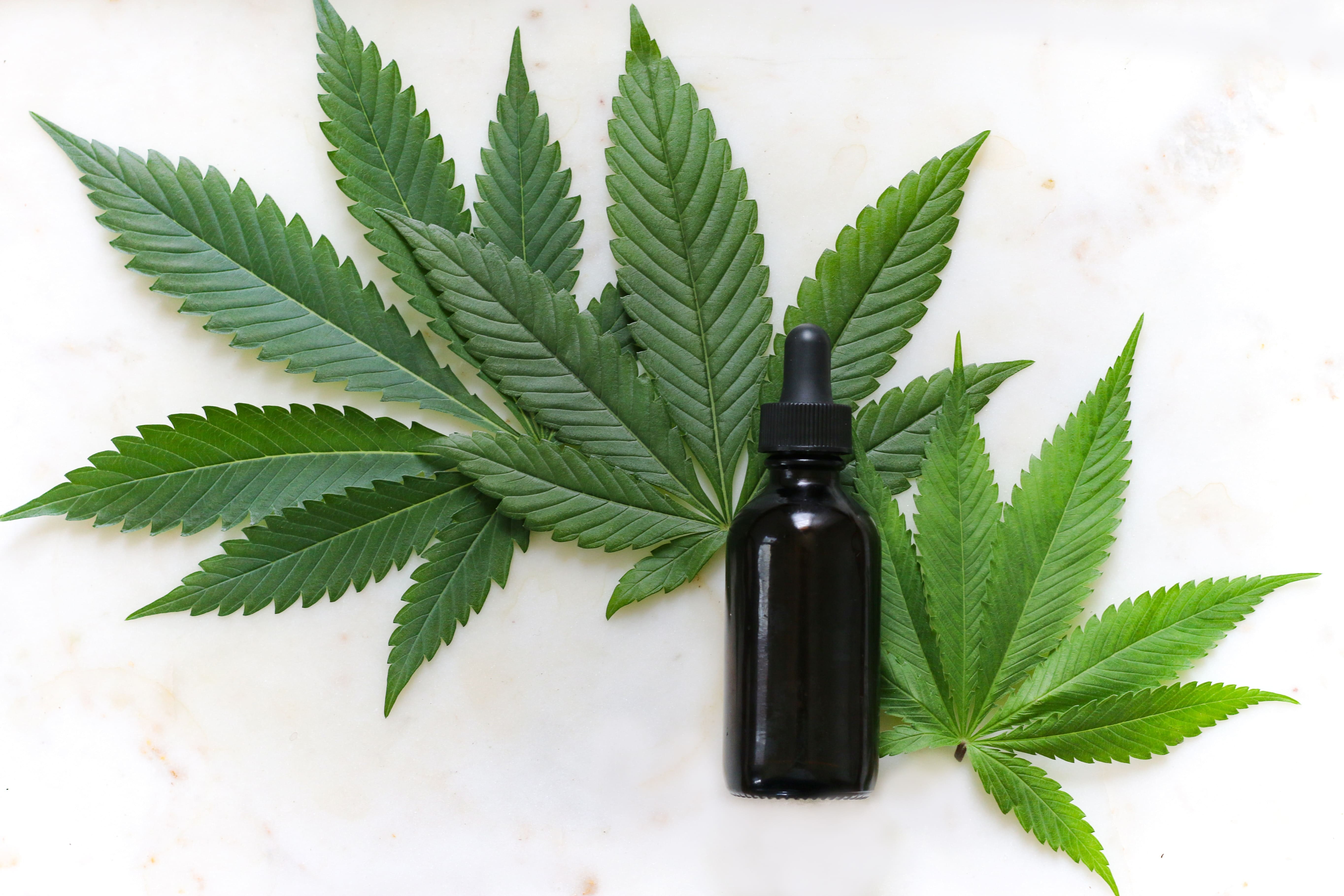 CBD, the widely available cannabinoid touted for various health benefits, may have the potential to help people with serious alcohol issues, according to a new review of current scientific evidence.
Not only does cannabidiol appear to "facilitate drinking reduction," the paper's authors write, but research also shows the compound "may provide idiosyncratic protection to the liver and brain, which could reduce the development and impact of alcohol-related liver disease and alcohol-related brain injury."
The review, which is awaiting publication in the journal Frontiers in Pharmacology, offers a comprehensive look at how promising the data is so far regarding the effectiveness of CBD on alcohol use disorders (AUD). The authors, however, also call for human clinical trials, of which none have been published to date, to "pave the way for testing new harm reduction approaches in AUD."
Researchers in France and Belgium reviewed 26 previous studies published between 1974 and June 2018 that explored the effects of CBD on animal subjects dosed with ethanol. They found several studies that showed CBD can reduce alcohol consumption. In one, for example, researchers discovered that mice administered CBD were less motivated to work (in this case, push a lever) for access to a liquid solution that included 8 percent of ethanol.
"Experimental studies converge to find that CBD reduces the overall level of alcohol drinking in animal models of AUD by reducing ethanol intake, motivation for ethanol, relapse, and by decreasing anxiety and impulsivity."
Other studies found that mice regularly dosed with the non-intoxicating marijuana compound were also less likely to relapse after they'd been weaned off alcohol, even when they were stressed.
Because of its impact on various aspects of the disease (including "intake, motivation, relapse, anxiety and impulsivity"), CBD "could have a significant action on drinking levels in human subjects with AUD" the review's authors write. They add, however, that it would be useful to have data using binge-drinking models and models that focus on long-term exposure to alcohol.
The review also highlighted evidence showing CBD could affect alcohol-related liver inflammation. In one study, researchers found that the livers of mice that'd been given the compound prior to being force-fed alcohol every 12 hours for five days were less damaged than those of mice not exposed to CBD.
"CBD seems to have valuable therapeutic properties for ethanol-induced liver damage, through multiple mechanisms," including the reduction of oxidative stress, inflammation control, and the death of certain cells responsible for large amounts of scar tissue, the authors write.
Finally, CBD may also offer added protection to specific areas in the brain susceptible to alcohol-related damage. In one study, the brains of rats who'd binged on alcohol and given CBD were found to have lost "significantly" fewer brain cells in the hippocampus and entorhinal cortex. In those rats, CBD acted as a "neuroprotective antioxidant," the review states. In another experiment, CBD also appeared to restore the neurological and cognitive functions of rats in acute liver failure.
"CBD has been found to reduce alcohol-related brain damage, preventing neuronal loss by its antioxidant and immunomodulatory properties."
The authors suggest these overall benefits of CBD regarding problematic alcohol use may be due to the "complex" way the cannabinoid interacts with CB2 receptors, which are located throughout the body.
Currently, the review states, the pharmaceuticals available to help people with AUD stop drinking are "insufficiently effective at a population level, and new therapeutic prospects are needed. Moreover, no drug for reducing alcohol-related harms, either on the brain or the liver, has ever been studied."
Plus, the authors conclude, "CBD could have many more positive effects in subjects with AUD, including antiepileptic, cardioprotective, anxiolytic, or analgesic ones. Human studies are thus crucially needed to explore the many prospects of CBD in AUD and related conditions."
Meanwhile, there's still time to submit public comments to the U.S. Food and Drug Administration on how the federal government should regulate CBD products, including supplements and foods. So far, hundreds of people have submitted information. The public comment period ends July 2.
FDA Is Taking Public Comments On CBD. Here's How To Make Your Voice Heard
Photo by Kimzy Nanney.
Psychedelics May Help If You Have A Drinking Problem, Study Suggests
On the heels of Denver becoming the first city in the country to decriminalize psilocybin mushrooms, new research suggests that using psychedelic substances may help some people with alcohol use disorder (AUD).
"Findings indicate that, in some cases, naturalistic psychedelic use outside of treatment settings is followed by pronounced and enduring reductions in alcohol misuse," states the study, which suggests that the substances have "the potential for dramatic change."
The findings, published in the Journal of Psychopharmacology last week, support past studies that link psychedelic use in clinical and religious settings with a decrease in unhealthy alcohol consumption.
Researchers from Johns Hopkins University School of Medicine were interested in getting a better understanding of people's experiences with using psilocybin, LSD and other mind-altering substances in a non-clinical, natural environment (at home, for example). They utilized an anonymous online survey (which remained accessible from October 2015 to August 2017) to ultimately capture the perspectives of 343 adults.
Aside from demographic information, the survey asked participants to take several standard psychiatric assessments regarding alcohol use. They were also asked to explain what their psychedelic experience was like, including what substances they consumed, how intense of a reaction they felt after consumption and what kind of long-term effects they endured.
Most participants, it turns out, were pretty heavy drinkers prior to their psychedelic experience: About 72 percent reported symptoms that classified them as having severe AUD. They consumed an average of 25.5 drinks per week, and reported having this problem for approximately seven years.
As for their individual mystical experiences, 36 percent reported using psilocybin and 38 percent reported using LSD. Other substances surfaced in the survey responses included ayahuasca and DMT. Most participants said they consumed the drugs for psychological or spiritual exploration.
According to the study, however, the effects lasted well beyond their individual psychedelic journeys.
"Almost all respondents reported that they had greatly reduced or quit drinking alcohol since their reference psychedelic experience as evidenced by a current self-reported mean of 4.3 drinks per week, down from a mean of 25.5 drinks per week before the reference psychedelic experience," the study's authors wrote. Only 10 percent stated they had hoped using substance of choice would help them drink less.
At the time they responded to the survey, a majority of participants no longer met the criteria for an AUD. While at least half of the sample experienced some alcohol withdrawal symptoms, including cravings, depression and irritability, many said their symptoms appeared to be "much less severe" compared to previous efforts to reduce their alcohol use. For most of them, the psychedelic experience happened a year or more prior to participating in the study.
"Although such benefits cannot be wholly separated from accompanying reductions in unhealthy alcohol use," the study's authors write, "they are consistent with reports of persisting positive effects of psychedelics lasting well beyond the period of acute drug action."
There are a number of reasons why psychedelic substances may help reduce alcohol misuse, but a key factor that stands out, according to the study, is the spiritual and mystical-like effects the drugs seem to have for some people.
"Spirituality has long been thought to play an important role in recovery from alcohol dependence, and has been posited as a protective factor against alcohol misuse," the study states. "Spirituality and spiritual practice have also been found to correlate with abstinence in alcohol dependence recovery. Though a major focus of research on spirituality and alcohol misuse has been on Alcoholics Anonymous (AA) and 12-step programs, psychedelics may represent an alternative path to spiritual or otherwise highly meaningful experiences that can help reframe life priorities and values, enhance self-efficacy, and increase motivation to change."
Continued research into the potential benefits of psychedelics could be profound, especially considering the sheer number of people who struggle with heavy alcohol use. According to the National Institute on Alcohol Abuse and Alcoholism, AUD affects more than 15 million Americans a year.
"When you talk to someone who has managed to overcome addiction, they often talk about how they had to answer big picture questions that connect to what's important in life," Matthew Johnson, an associate professor at Johns Hopkins and one of the authors on the study, told Inverse. "Psychedelics prompt those kinds of questions. Even though we have a lot more to explore, I think it's likely that it's the intense nature of the drug's psychological experience that's underlying its high success rates."
Lawmakers Schedule Psychedelic Decriminalization Hearing In Oakland
Photo courtesy of Pretty Drugthings.
Two Federal Agencies Schedule Meetings To Discuss Marijuana-Related Issues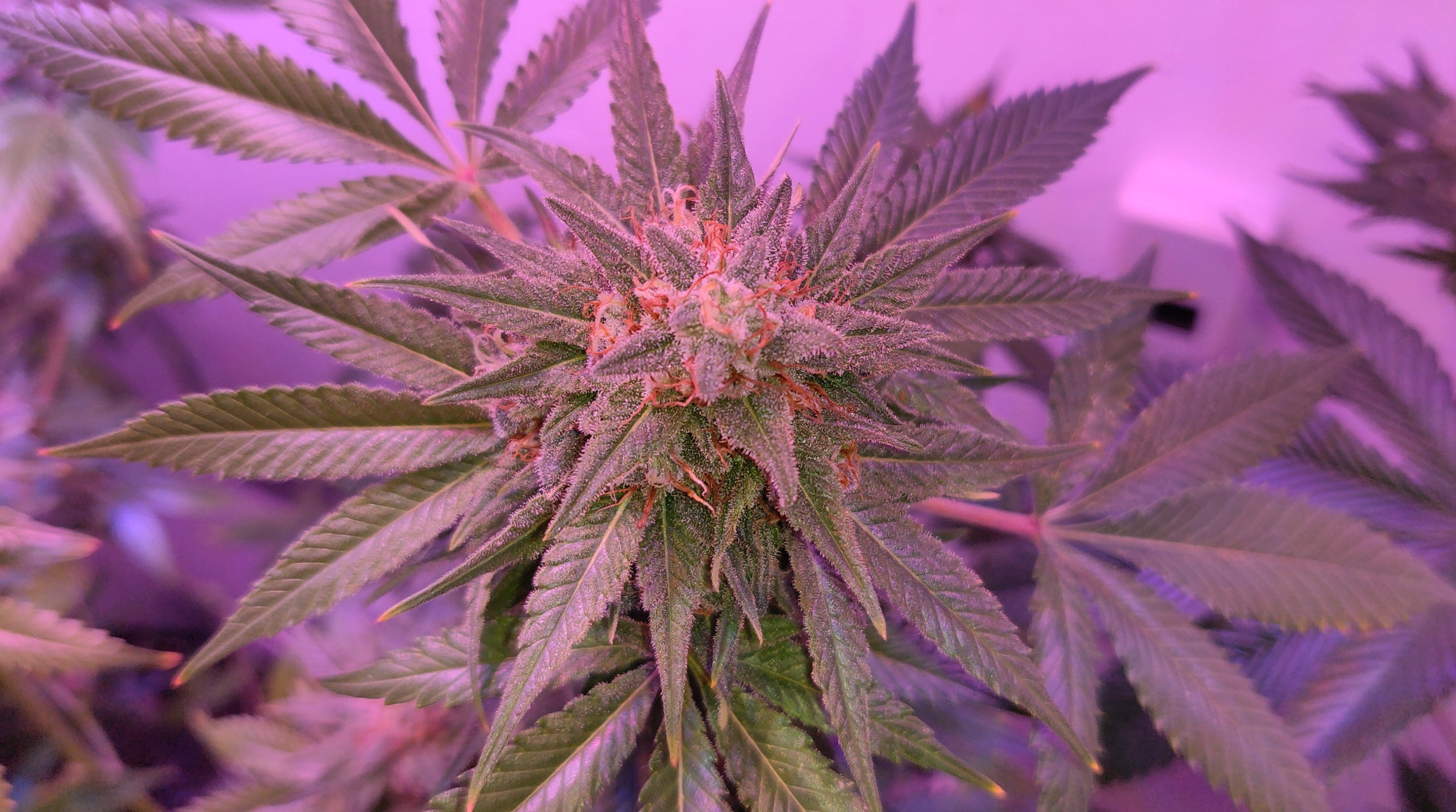 Two federal agencies recently announced that they will be holding meetings this summer to discuss public health and safety issues related to marijuana.
The Centers for Disease Control and Prevention (CDC) said in a notice published in the Federal Register last week that its Board of Scientific Counselors will convene on July 16 and 17 to tackle a wide variety of topics, including how to prevent the spread of infectious diseases and how to balance intramural and extramural research initiatives.
On the second day of the meeting, which will be open to the public, the panel of experts will also discuss the role of the CDC's National Center for Injury Prevention and Control in "addressing public health concerns related to marijuana."
The notice is light on specifics, but the CDC has historically weighed in on the impacts of cannabis use on pregnancy, driving and young people.
Separately, on June 11 and 12, members of the Substance Abuse and Mental Health Services Administration's Drug Testing Advisory Board will meet for a conversation about federal workplace drug testing policies. Part of that meeting will involve a discussion of "emerging issues surrounding marijuana legalization."
While the Federal Register filing does not spell out which "emerging issues" will be specifically addressed during the first day's public session, it also notes that the board will discuss the "impact of cannabis laws on drug testing and future direction" in a closed session on the second day of the meeting.
The federal discussion comes as marijuana reform advocates have stepped up efforts to end the employer practice of penalizing workers who test positive for THC metabolites.
In New York City, for example, a City Council measure prohibiting pre-employment drug testing for cannabis in specific industries and another barring such tests for people on probation were both enacted this month without the mayor's signature.
While federal marijuana laws continue to strictly prohibit cannabis, the growing legalization movement has forced various agencies to address the issue. Officials from some federal divisions have observed in recent months that the scheduling status of marijuana under federal law has inhibited research into its public health benefits and risks.
In December, representatives from the Food and Drug Administration, Drug Enforcement Administration and National Institute on Drug Abuse were part of a workshop focusing on cannabis research.
U.S. government agencies have also used Federal Register notices to solicit the public's help in identifying studies about the effects of cannabis on disorders such as Alzheimer's disease.
NAACP And ACLU Ask Congress To Suspend DEA's Drug Enforcement Activities
Photo courtesy of Mike Latimer.