Federal Worker Safety Official Says Marijuana Prohibition Makes His Agency's Job 'Complicated'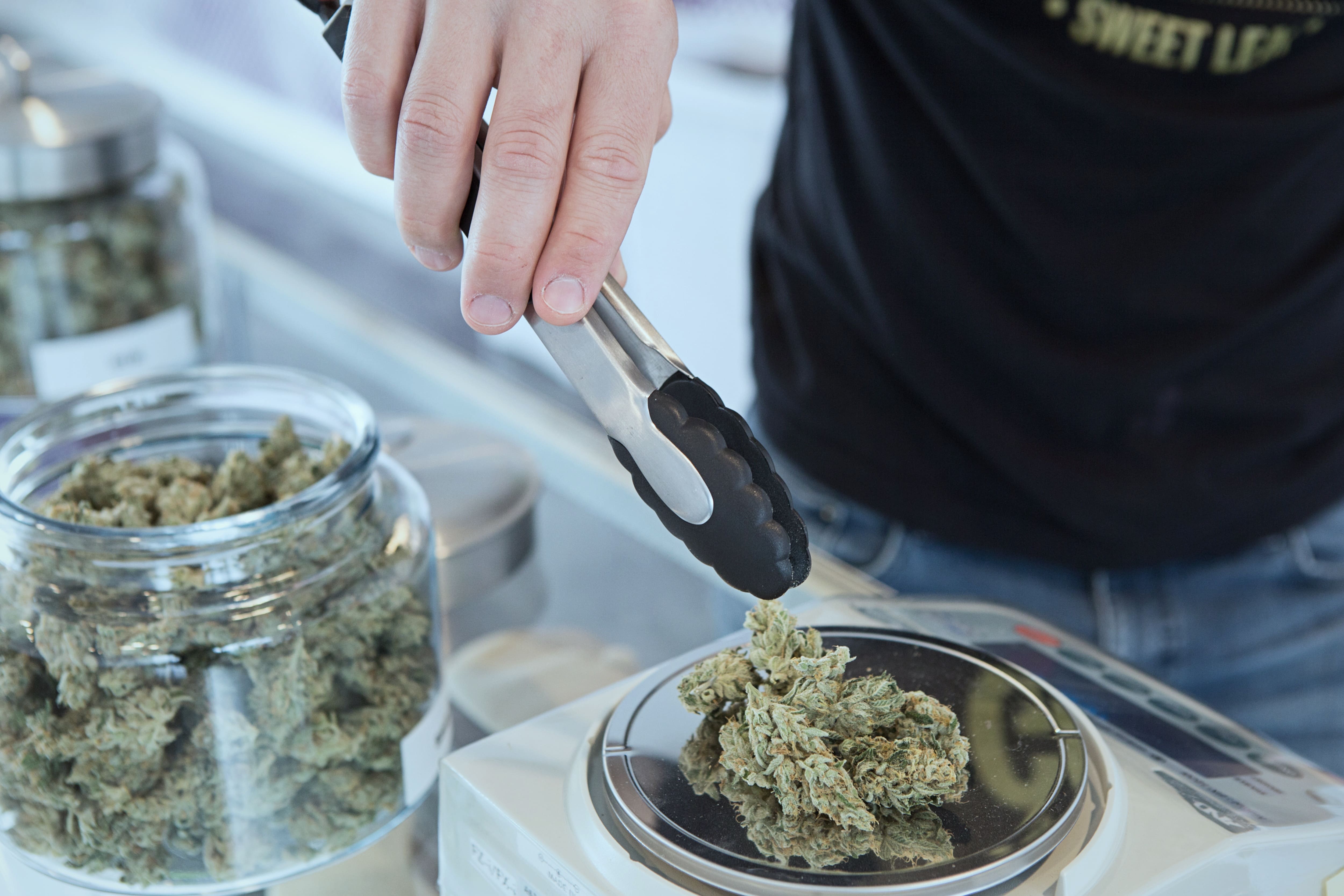 An official with the federal Occupational Safety and Health Administration (OSHA) says that ongoing marijuana prohibition makes the agency's job "complicated" when it comes to ensuring the safety of workers in the cannabis industry.
At a National Advisory Committee on Occupational Safety & Health (NACOSH) meeting in late May, a New York marijuana regulator who was representing a trade union asked an OSHA official what, if anything, the agency is doing to incorporate people who are starting businesses in cannabis industry into the conversation about workplace safety.
New York Cannabis Control Board (CCB) board member Jessica Garcia said she wanted to know "how you're thinking about providing useful data to show them that safety pays and maybe the industry doesn't have the data yet."
Andrew Levinson, director of OSHA's Directorate of Standards and Guidance, replied that "the cannabis industry is a little bit complicated for federal agencies because cannabis is still illegal at the federal level."
"So there's kind of state activity going on. We still go out and deal with those issues, but the policy issues there are complicated," he said, adding that he wasn't sure if there have been workplace fatalities in the marijuana sector.
Garcia, who also works for the Retail, Wholesale and Department Store Union, then flagged the case of a 27-year-old woman who experienced breathing issues and died after collapsing while working at a Trulieve facility in Massachusetts. The company paid OSHA $14,502 to settle the case, also agreeing to conduct a study to "determine whether ground cannabis dust is required to be classified as a 'hazardous chemical' in the occupational setting," according to a press release.
At the May NACOSH meeting, a transcript of which was posted late last month, Levinson acknowledged the Massachusetts death and said that "we still go out when OSHA would normally go out, but from a policy perspective, the way that we develop materials for specific industries is a little bit complicated by the legal issues."
He then spoke more generally about the agency's work to provide safety information and resources to businesses that are starting up, which it does in partnership with the federal Small Business Administration.
However, he conceded that "I don't think we're probably doing as good a job as we can."
"I think it's one of those limited resource issues where that's a thing that's been—expanding our offerings to Small Business Development Centers is something that's been on my to-do list, but there are so many things on the to-do list that it's hard to get to," he said.
Later at the meeting, he said that providing resources and materials to new businesses, including in the marijuana industry, is "one of the things where this topic is something that's going to take some time for us to learn and build into."
"But I think this is certainly a topic where NACOSH could help the agency in terms of future work with recommendations on how to reach out," Levinson said. "I think these sorts of, you know, identifying audiences that we really need to target, looking at some of the materials that we're developing and helping us knit all of this together so it's a comprehensive and coordinated approach with all of the other activities that OSHA's doing."
In June, the leader of one of the country's largest labor unions is called on President Joe Biden to end federal marijuana prohibition—and he also urged the administration to allow OSHA to "immediately start work on a national workplace safety standard for legal cannabis business, using the regulations set by California as a model."
Study Shows Marijuana Is 'Significantly Associated' With Reduced Use Of Unregulated Opioids