Top Labor Union Urges Biden Admin To Support Marijuana Workers And Stop Industry Monopolization While Ending Prohibition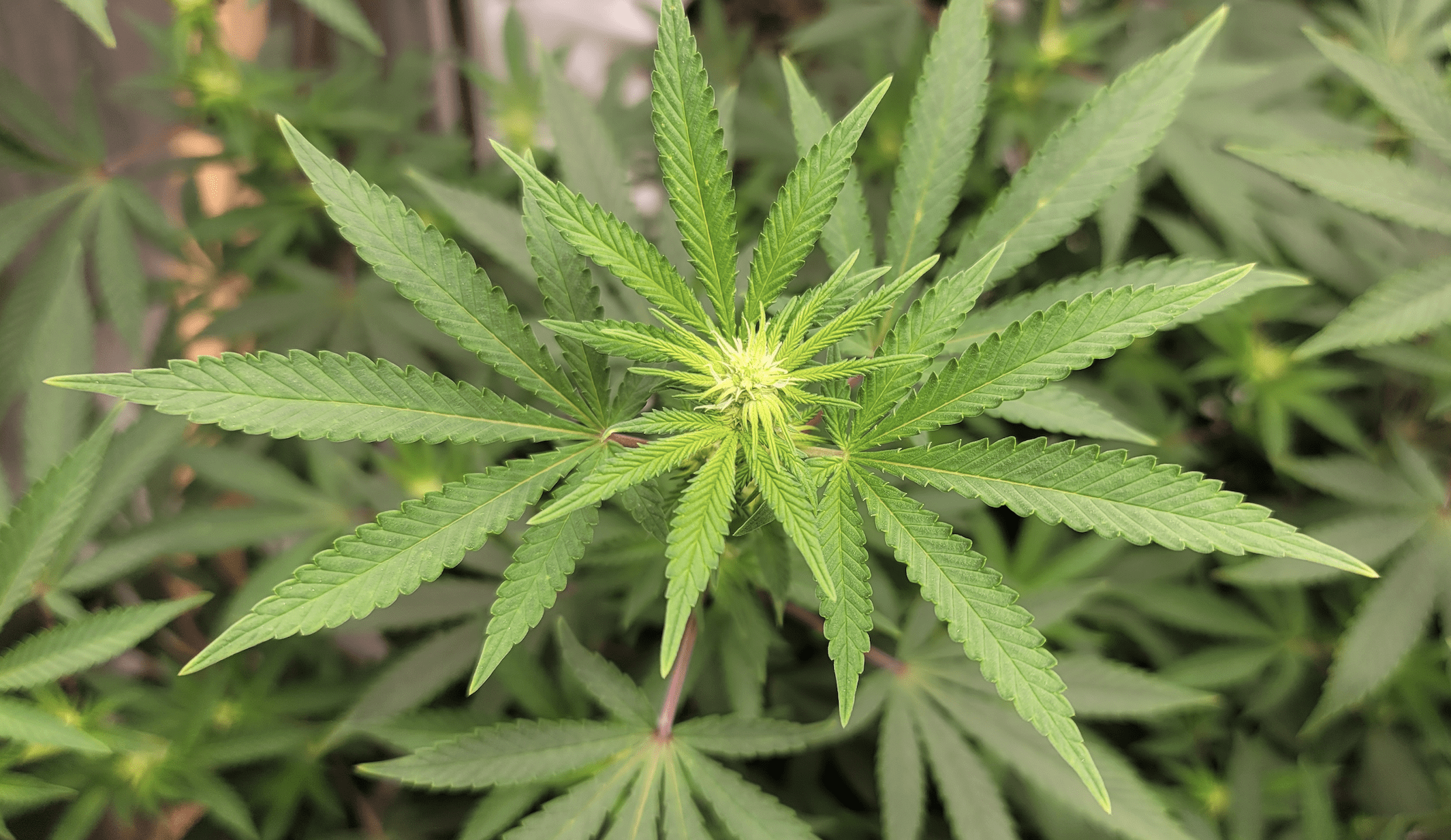 A leader of one of the country's largest labor unions is calling on the Biden administration to enact a complete end to federal marijuana prohibition—and couple that reform with specific policies that address the harms of the drug war, protect cannabis workers and prevent monopolization in the industry.
In a letter obtained by Marijuana Moment, the president of the United Food and Commercial Workers International Union (UFCW) urged Attorney General Merrick Garland and U.S. Health and Human Services (HHS) Secretary Xavier Becerra to comprehensively tackle cannabis reform as their departments work to complete a federal marijuana scheduling review that President Joe Biden directed late last year.
"Should Congress or the Biden Administration deschedule cannabis without any health and safety, labor, and equity provisions, we run the risk of creating an industry with the same inequities that persist throughout our economy, while ignoring an opportunity to repair the harms caused by the War on Drugs," the letter from UFCW International President Marc Perrone says.
"UFCW believes that addressing the harm caused by the prohibition on cannabis means more than regulating who owns cannabis related businesses," he said in the letter, dated Wednesday. Biden's scheduling directive is laudable, he said, but stressed the need to also ensure that "everyone who works in a cannabis business has family-sustaining, high quality, and high wage jobs."
"Equity considerations and worker protections like those that UFCW and our allies have fought for at length in many states, must both be part of any federal law or administrative action related to de-scheduling cannabis," Perrone said.
UFCW listed four priorities that it says Congress and the administration should keep in mind as they work to reform federal marijuana laws:
1. Labor protections to ensure that cannabis workers have the strongest protections in the nation.
2. Full removal from the Controlled Substances Act—as rescheduling is insufficient.
3. Ensuring that monopolies are prevented in part by protecting state-based industries.
4. The damages of the War on Drugs, which has disproportionally harmed communities of color, are thoroughly addressed.
With respect to labor protections, the letter describes how cannabis workers are "exposed to hazards and risks—many of which are still not fully known," underscoring the need for specific policies to support employees in the industry. That includes passing legislation to provide state-legal cannabis businesses with access to traditional financial services to mitigate public safety risks associated with enterprises that operate in cash-heavy environments that make them unique targets of crime.
UFCW also said that, in order to "ensure good jobs in cannabis, the Biden Administration, the Department of Justice, and the Department of Health and Human Services should" support a comprehensive marijuana legalization bill that Senate Majority Leader Chuck Schumer (D-NY) filed last session and recently pledged to refile again this Congress.
The letter additionally says that the administration should allow the federal Occupational Safety and Health Administration (OSHA) to "immediately start work on a national workplace safety standard for legal cannabis business, using the regulations set by California as a model."
The administration should also fund "longitudinal studies on the long-term effects of exposure to the chemicals involved with growing, processing, and selling cannabis and give the Department of Agriculture the ability to set standards for the use of pesticide application," it says.
UFCW said the Justice Department should also reinstate Obama-era federal guidance that was rescinded under the Trump administration that generally urged prosecutors to exercise discretion when it comes to cannabis cases.
And Congress should pass the Secure and Fair Enforcement (SAFE) Banking Act, which is expected to head to a Senate committee markup, possibly as early as next month, the group said.
While some advocates have argued that a decision to reschedule marijuana under the Controlled Substances Act (CSA) to Schedules III-V would come with significant benefits (even if they'd prefer full descheduling), UFCW said that it does not consider rescheduling sufficient.
"While rescheduling cannabis from a 'Schedule 1' to a 'Schedule 3' or lower schedule may give [cannabis related businesses] and their shareholders a tax cut, it would mean that workers in the industry would experience the exact same challenges and obstacles that they do now," it said. "Cannabis workers would still not have access to full traditional banking services, UFCW's apprenticeship program would still be state based and unable to allow resources to cross state lines, noncitizen workers in the industry would still face the same challenges acquiring citizenship as they do now, and no workers would gain any sort of new protections."
But descheduling alone isn't enough, either, Perrone wrote.
"Descheduling without any guardrails runs the risk of turning cannabis into an industry dominated by a small number of large corporations," the letter says. "It is important that as descheduling or rescheduling is considered, the government also considers the impact it will have on states who have legalized cannabis and developed licensing schemes designed to meet the specific needs and policy goals of that state."
"In some states, the license types are included in the state constitution or were adopted via ballot initiative and cannot be easily changed," it continues. "Federal permitting, taxation, or regulation should build upon state laws rather than setting a single new federal standard."
The letter further states that marijuana reform "is both a criminal justice and racial justice issue and reducing the harms of criminalization should be central to any cannabis policy reform," adding that while public opinion and state laws have "rapidly" changed, "low-level cannabis offenses are still widely enforced across the United States."
To address the disparate impacts of cannabis criminalization UFCW advised the administration to implement the following policies: 
1. A retroactive repeal of federal criminal penalties and allowance for resentencing.
2. Automatic expungement for prior federal cannabis convictions.
3. Funding and incentive programs to expunge state cannabis convictions as President Biden called upon governors to do.
4. A limit to the collateral consequences of cannabis use and/or conviction, including immigration status, student loan eligibility, and public housing eligibility.
"In President Biden's statement on marijuana reform, the President concludes 'It's time that we right these wrongs,' and UFCW could not agree more. UFCW also believes that ensuring that cannabis jobs are good paying, family, and community sustaining jobs is a very important part of how the government rights those wrongs," the letter concludes. "The effects of rescheduling are uncertain, other than they will provide no additional protections for workers. Without proper guardrails and protection, descheduling will damage the efforts and advances we and our allies have already accomplished at the state level and continue to fight for at every level of government."
In a statement to Marijuana Moment on Wednesday, UFCW said simply that this "is a private letter that is part of our advocacy for creating a strong and worker-friendly cannabis industry."
Ademola Oyefeso, director of UFCW's Legislative and Political Action Department, testified at a Senate Banking Committee hearing last month to advocate for the passage of the bipartisan SAFE Banking Act.
He also penned an op-ed for Marijuana Moment earlier this month that emphasized the need for cannabis worker protections as more states move to enact legalization.
Read the letter UFCW sent to Biden administration officials on marijuana reform priorities below:
Ukraine's President Says Legalizing Medical Marijuana Can Help People Impacted By 'Trauma Of War' With Russia
Photo courtesy of Mike Latimer.