Federal Reserve Head Calls For Clarity On Marijuana Banking Issues
Conflicting federal and state marijuana laws put financial institutions and regulators in "a very difficult position," the U.S.'s top central banking official said on Tuesday.
During a Senate Finance Committee hearing, Sen. Bob Menendez (D-NJ) asked Federal Reserve Chairman Jerome Powell whether banks "need clarity" on how to deal with cannabis businesses in legalized states.
"I think it would be great to have clarity," Powell said. "Financial institutions and their regulators and supervisors are in a very difficult position here with marijuana being illegal under federal law and legal under a growing number of state laws."
"It puts financial institutions in a very difficult place. It puts supervisors in a difficult place too," he said. "It would be nice to have clarity on that supervisory relationship."
Providing insurance coverage for marijuana businesses is another area where banks and supervisors could use some clarity, he said in response to a follow up question.
Powell made similar remarks at a news conference last year, saying that while the reserve's "mandate has nothing to do with marijuana," it would be helpful to get clarity from Congress on the issue.
Treasury Secretary Steven Mnuchin has also emphasized the need for federal reform so that cannabis businesses don't have to operate on a cash-only basis. He said that addressing banking concerns in the marijuana industry was at the "top of the list" of his department's concerns.
But this year, it seems they might get their wish. The first marijuana-related hearing of the 116th Congress concerned banking issues for state-legal cannabis businesses, and witnesses representing financial institutions urged members of a subcommittee to pass legislation that shields banks that service marijuana companies from federal penalties.
Almost 100 cannabis businesses submitted written testimony to the subcommittee as well, expressing their desire for banking reform.
"The absence of a broader, permanent regulatory framework continues to keep nearly all banks out of this growing industry despite a clear interest," Rep. Gregory Meeks (D-NY), chair of the Consumer Protection and Financial Institutions Subcommittee, said at the opening of that hearing this month.
A bipartisan bill authored by Reps. Ed Perlmutter (D-CO), Denny Heck (D-WA), Steve Stivers (R-OH) and Warren Davidson (R-OH) would ensure that cannabis businesses could legally store their profits in banks.
Marijuana Businesses Plea For Congress To Provide Banking Access
Photo courtesy of YouTube.
USDA Accepting Applications For Hemp Intellectual Property Protection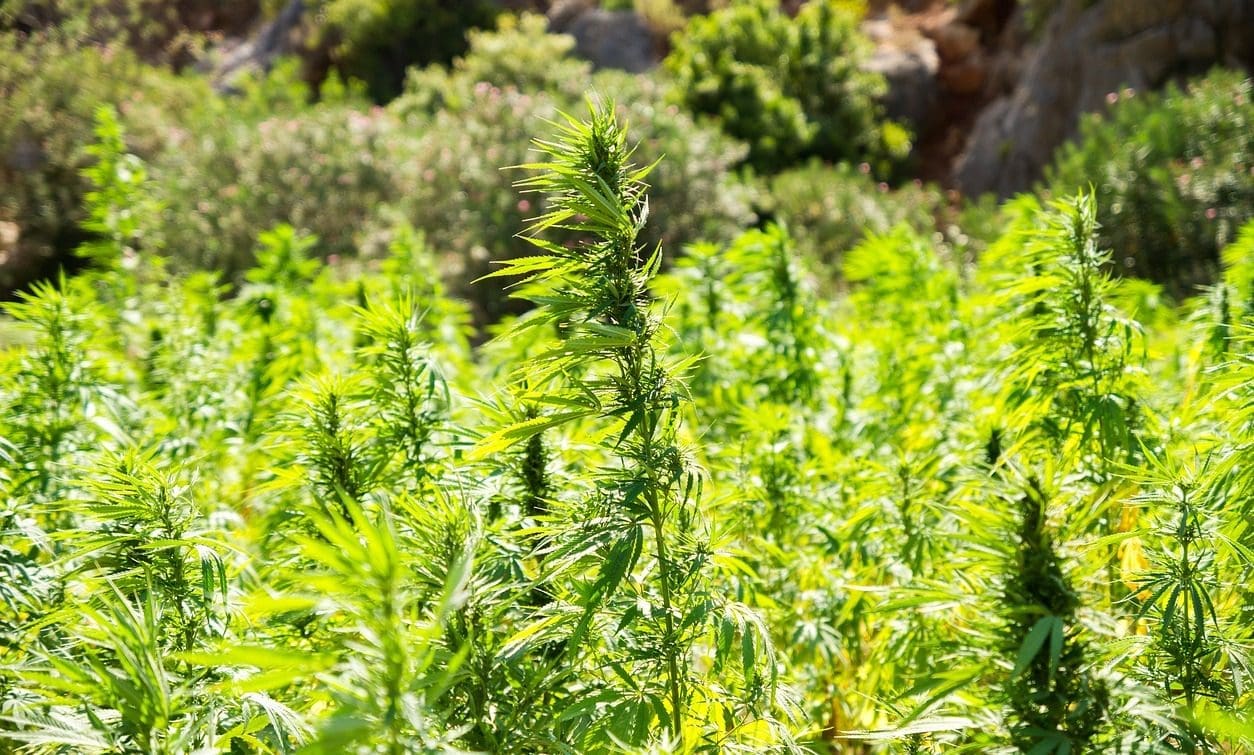 The U.S. Department of Agriculture (USDA) announced on Wednesday that hemp cultivators can officially apply for intellectual property protection for seed-propagated hemp, making the newly legal crop part of an existing program.
The move will cover certain hemp types for 20 years, allowing farmers to prohibit others from marketing their variety of the plant.
USDA's Plant Variety Protection Office "provides intellectual property protection to breeders of new varieties of seeds and tubers," the department said in a bulletin. "Certificate owners have rights to exclude others from marketing and selling their varieties, manage the use of their varieties by other breeders, and enjoy legal protection of their work."
The Plant Variety Protection Office will start accepting applications of seed-propagated hemp for plant variety protection. For more information: https://t.co/5gabfTyV07

— USDA Ag Mktg Service (@USDA_AMS) April 24, 2019
Those interested in obtaining the exclusive protection can use the department's electronic application filing system to submit or edit an application, pay fees and communicate with relevant USDA staff about the program.
The announcement is yet another development to come out of the federal legalization of industrial hemp through the 2018 Farm Bill. Once considered a controlled substance under federal law, the crop is now the regulatory responsibility of USDA and has been celebrated by Republicans like Senate Majority Mitch McConnell (R-KY) and Democrats like Ron Wyden (D-OR) alike.
In fact, McConnell is so passionate about his role in lifting restrictions on hemp and its derivatives that he featured it in his reelection launch campaign video and paid a recent visit to a Kentucky hemp company.
USDA must still develop a regulatory framework for hemp before farmers can market the crop under the 2018 Farm Bill, but states can submit their plans in the meantime, as they will be the primary regulators.
Agriculture Secretary Sonny Perdue has said that the department will not expedite the rulemaking process; however, the rules should be in place in time for the 2020 planting season, he said.
It seems that while the department continues to develop a broad regulatory framework, it is still actively chipping away at other former restrictions on hemp, by giving hemp farmers federal intellectual property rights, for instance.
USDA also recently clarified that hemp farmers can import seeds from Canada and other countries, noting that the Justice Department no longer controls the crop.
Mitch McConnell Takes A Victory Lap At Kentucky Hemp Company
Photo courtesy of Pixabay.
Alabama Lawmakers Approve Medical Marijuana Bill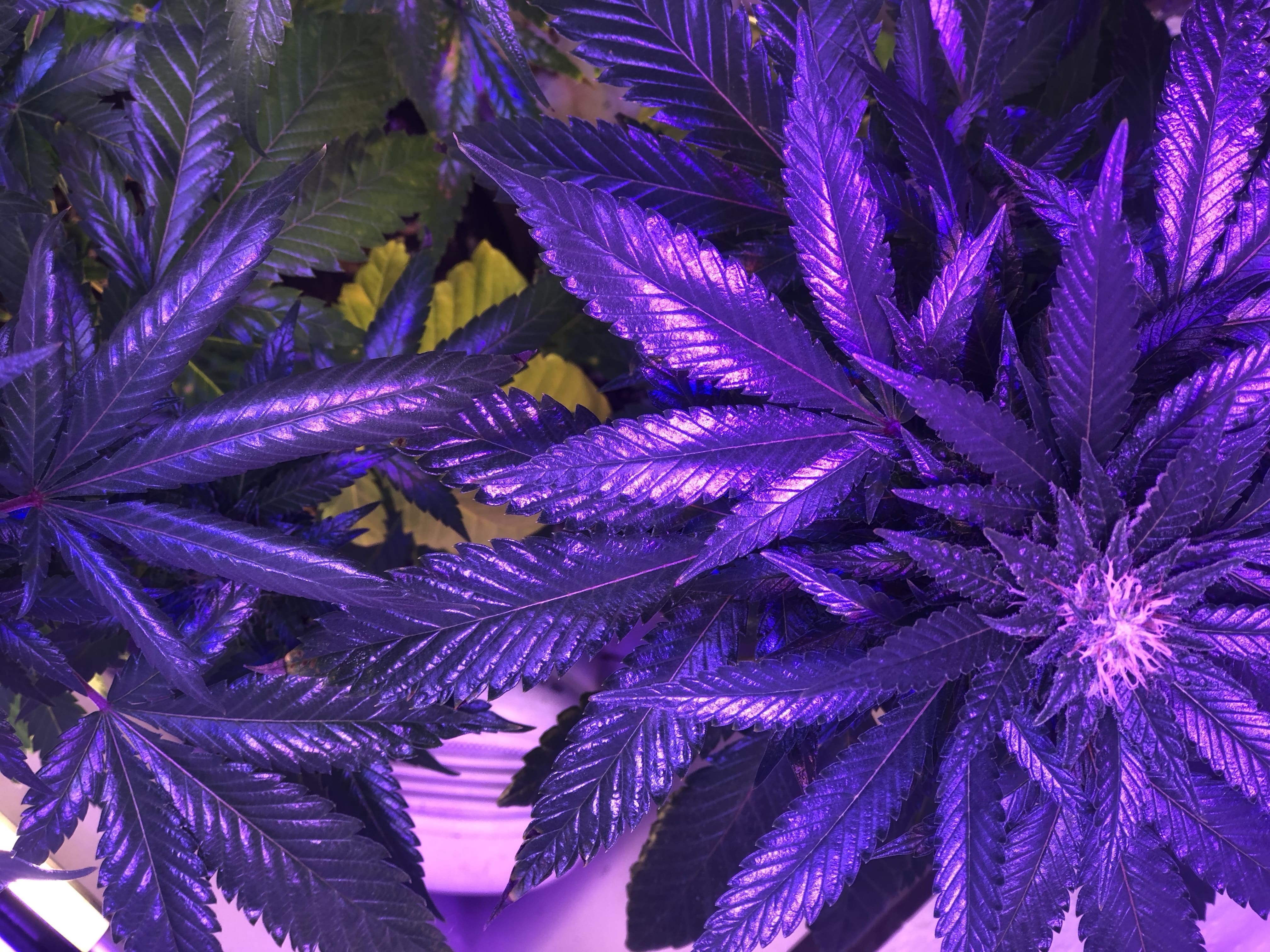 An Alabama Senate committee approved a bill to legalize medical marijuana on Wednesday, the second major victory for cannabis reform supporters in the state within the span of a week.
The legislation would allow patients 19 and older who are suffering from one of 33 conditions to qualify for medical marijuana and obtain it at licensed dispensaries. It would also establish a commission responsible for licensing cultivators, distributors and retailers and also approving medical cannabis cards for patients.
Conditions that qualify patients for legal marijuana access include addiction, epilepsy, chronic pain, cancer and depression.
The Senate Judiciary Committee passed the bill in a 6-2 vote, with three abstentions. It will now head to the full Senate.
"We're encouraged to see a compassionate medical cannabis bill advancing in Alabama," Karen O'Keefe, director of state policies at the Marijuana Policy Project, told Marijuana Moment. "Passing medical cannabis laws should be a no-brainer for elected officials."
"We've had 20 plus years to see that the laws alleviate suffering and are not causing problems. And there is perhaps no political issue that enjoys such strong popular support," she said.
Prior to the vote, committee members heard testimony from supporters and opponents, with doctors, advocates and law enforcement weighing in on the legislation.
Dr. Jerzy Szaflaski, who has worked on the UAB study of CBD oil, is speaking on behalf of the medical marijuana bill. Saying studies are showing the medical value of cannabis for certain conditions. #alpolitics

— Brian Lyman (@lyman_brian) April 24, 2019
Commander Clay Hammac is here from Shelby County Sheriff's office. He is against the medical marijuana bill: "This is the first step into recreational use… I'm afraid there will be consequences months and years after this." pic.twitter.com/MVaIJDjc73

— Lauren Walsh (@LaurenWalshTV) April 24, 2019
"We need to realize tobacco is four times more addictive than cannabis," Jerzy Szaflaski, a researcher who has studied CBD oil, said. "Alcohol is two times more addictive than cannabis. They're both legalized and regulated."
Sen. Tim Melson (R), chief sponsor of the legislation, offered a substitute amendment that was approved. The amendment would require patients to get a second opinion from a separate doctor before qualifying for cannabis. The senator said the purpose of the amendment was to prevent certain physicians from becoming "go-to" medical marijuana providers.
Major change in the bill (thus far) seems to be a requirement for a second opinion to obtain a medical marijuana prescription. Melson says the idea is to prevent a single physician becoming a go-to for marijuana. #alpolitics

— Brian Lyman (@lyman_brian) April 24, 2019
The votes comes one week after the same committee unanimously approved a bill to decriminalize marijuana, making possession of one ounce or less of cannabis punishable by a $250 fine with no jail time.
While many legalization supporters are watching for news from the northeast as states like New York and New Jersey struggle to get adult-use bills approved, there's plenty of action in the south.
Georgia's governor signed legislation expanding the state's medical cannabis program earlier this month. In Kentucky, a House committee also approved medical cannabis legalization last month. A Texas House committee approved a decriminalization bill, which is scheduled for a full floor vote on Thursday. The Texas House also voted in favor of legalizing industrial hemp on Tuesday.
Alabama Lawmakers Unanimously Approve Marijuana Decriminalization In Committee Vote
Mitch McConnell Takes A Victory Lap At Kentucky Hemp Company
Senate Majority Leader Mitch McConnell (R-KY) toured a Kentucky hemp company on Tuesday—the latest victory lap for the senator, who is hoping his role in federally legalizing the crop through last year's Farm Bill will turn out voters to support his 2020 reelection bid.
Kentucky Agriculture Commissioner Ryan Quarles joined McConnell on the visit to GenCanna's Hemp Research Campus, which is one of the state's first facilities to participate in an industrial hemp pilot program that the senator helped launch as part of an earlier 2014 Farm Bill.
.@senatemajldr Mitch McConnell & @KYAgCommish Ryan Quarles celebrate #hemp in central #Kentucky during tour of @GenCanna's Hemp Research Campus https://t.co/6nuUImaPKP #HempFarmingAct #KyAg365 #KentuckyProud pic.twitter.com/ucResRS34B

— Senator McConnell Press (@McConnellPress) April 23, 2019
"Touring GenCanna's cutting-edge hemp facility, Commissioner Quarles and I had the chance to see firsthand the innovation happening here in the Bluegrass State," McConnell said in a press release. "When President Trump signed my legislation to fully legalize hemp and take it off the federal list of controlled substances last December, I knew Kentucky would be at the forefront of hemp production. It didn't take long for GenCanna to prove me right."
"The pioneering work done here is advancing hemp's remarkable potential to grow our economy and create good jobs," he said.
I was glad to join @senatemajldr for a tour of @GenCanna, one of the many hemp processors in our commonwealth. With more than $57 mil. reported in gross product sales in 2018, I'm confident we are on our way to making KY the place to grow and process hemp. #KyAg365 pic.twitter.com/zYWS3Ip4Cp

— Commissioner Quarles (@KYAgCommish) April 23, 2019
In the last week, McConnell has gone to great lengths to tout the hemp legalization provision of the 2018 Farm Bill. The accomplishment was featured prominently in a reelection launch video that his team released, and he also said in a speech that it was at "the top of the list" of reasons voters should reelect him in 2020.
"Kentucky is making a hemp comeback thanks to the tireless work of Senator McConnell," Matty Mangone-Miranda, CEO of GenCanna, said. "His work to make hemp legal has opened up an entire new industry in the United States and Kentucky is poised to lead the way."
At an event at @GenCanna , @KYAgCommish Ryan Quarles thanks @senatemajldr for "making hemp great again" pic.twitter.com/t1CYnHFZb0

— Annie Andersen (@Annie_Andersen) April 23, 2019
To some hemp producers, the implementation of the hemp legalization provision has been too slow-moving. While they can still cultivate and market hemp and its derivatives under the 2014 pilot program, the U.S. Department of Agriculture (USDA) must develop its own regulatory framework before the crop's full potential can be realized.
States can submit their own regulatory plans in the meantime, but USDA must develop its regulations before approving those plans.
To that end, McConnell is putting pressure on federal regulators to ensure a smooth rollout. He said it was possible he'd introduce standalone legislation to resolve any "glitches" that emerge in the regulatory process, and he also urged Agriculture Secretary Sonny Perdue to implement the legalization provision "expeditiously" and "as Congress intended."
Perdue has repeatedly acknowledged those requests, but said that the department does not plan to rush the development of federal regulations. USDA is "taking this slow," he said earlier this month, but the plans should be in place in time for the 2020 planting season.
Mitch McConnell Says Hemp Could Replace Tobacco And Argues That's Why Voters Should Reelect Him
Photo courtesy of Senate Majority Leader.