Federal Drug Decriminalization Model Unveiled By Top Reform Group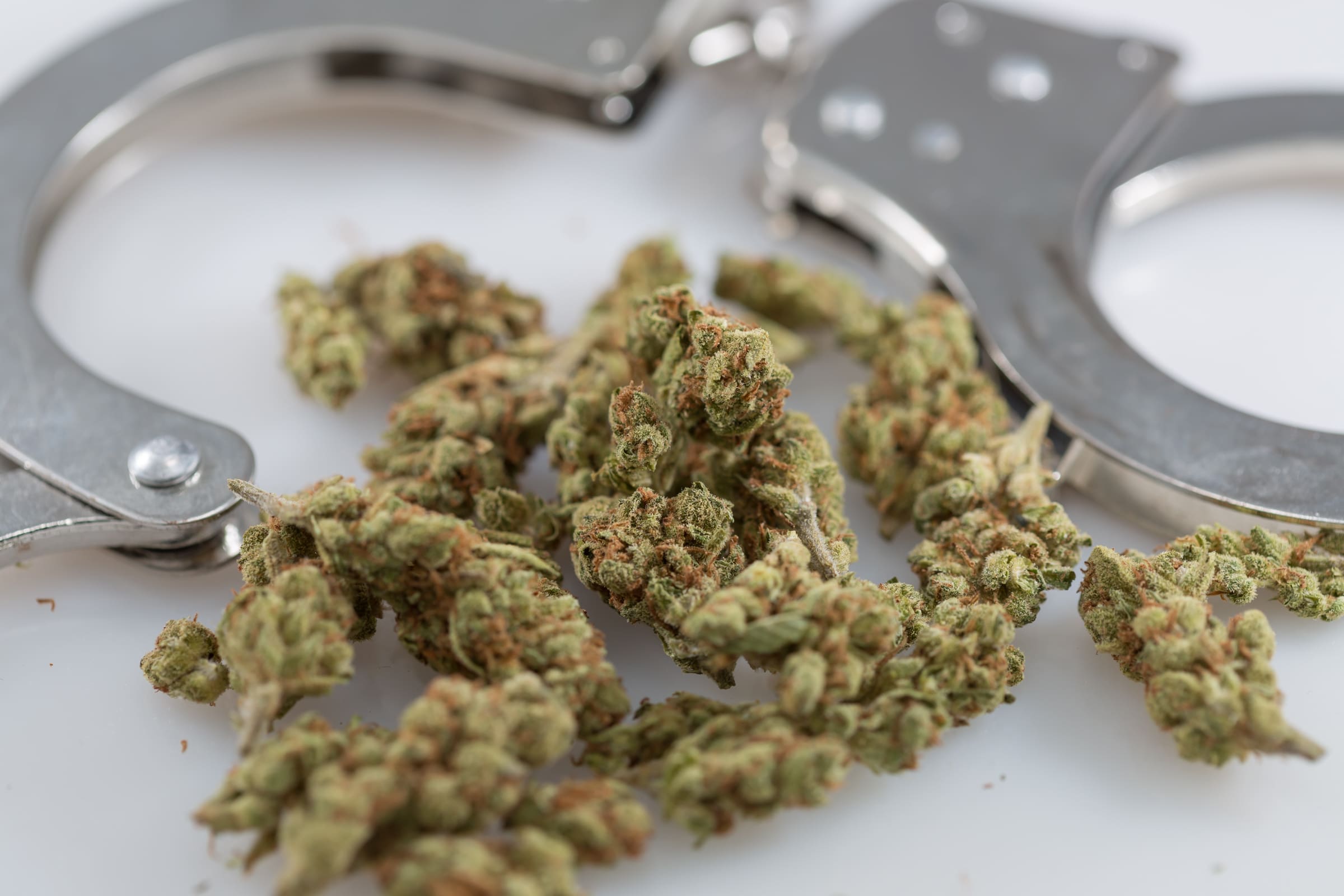 A leading drug policy reform group recently unveiled a framework to federally decriminalize all illicit drugs that they hope will be embraced by Congress.
The Drug Policy Alliance (DPA) said ending the drug war will help address racial disparities in the criminal justice system and promote public health. The proposal is being rolled out ahead of the 50th anniversary of the enactment of the Controlled Substances Act, the legislative basis of today's federal drug criminalization.
Full bill text of the proposed "Drug Policy Reform Act" isn't available yet, but according to a summary, it will contain provisions to end strict sentencing constructs such as mandatory minimums for drug conspiracy offenses, provide for expungements and end collateral consequences for drug convictions like the denial of public benefits and educational loans. It would also defund federal drug agencies such as the Drug Enforcement Administration (DEA) and the White House Office of National Drug Control Policy.
"There are many elected officials—on and off the Hill—that speak to the sentiments of drug decriminalization, continually touting drug use should be treated as a public health issue instead of a criminal issue—most notably when it comes to marijuana," Queen Adesuyi, policy manager at DPA's Office of National Affairs, told Marijuana Moment.
"However, tides are shifting and this transformational political moment calls for this roadmap we have provided legislators to begin repairing the extensive devastation the failed drug war has created beyond marijuana and beyond talking points," she said. "There are congressional offices and allies who are, in fact, ready to see the end of criminalizing people for drug use actualized; we're looking forward to working with them to lay the groundwork for this much needed reform in Congress."
Criminal penalties for simple possession would be removed on the federal level. While Congress can't change state laws under which a majority of people punished for drug offenses are prosecuted, the proposal states that federal dollars would no longer go to states for drug enforcement purposes. Also, military equipment would not be allowed to be transferred to local or state law enforcement departments for drug enforcement, no-knock warrants and surveillance technologies for drug offenses would be prohibited and employment discrimination based on criminal conviction disclosures would also be banned.
Under the proposed legislation, drug scheduling classification responsibilities would be shifted from DEA to the National Institutes of Health (NIH).
NIH would also led a rulemaking task force to create a definition for "personal use quantities" and establish a process for "facilitating voluntary access to services for those seeking addiction treatment," according to the summary.
The legislation would also promote investments in harm reduction programs to treat substance misuse.
"Removing criminal penalties for drugs is a first step in repairing the harms of the drug war," Theshia Naidoo, managing director of criminal justice law and policy at DPA, said in a press release.
"In 2018 alone, over 1.6 million people were arrested on drug charges, over 86 percent of which were just for possession. These arrests can have impacts that last for a lifetime, often preventing access to employment, housing, financial aid for college, and even jeopardizing parental rights or immigration status," she said. "And as we all know too well, these laws are far from equal. They are disproportionately enforced on Black, Latinx & Indigenous people, resulting in generational trauma, vilification and economic hardship on entire communities."
At the state level, voters in Oregon could make the state the first in the nation to decriminalize possession of all drugs after an initiative to enact that policy change officially qualified for the ballot last month.
Insiders at the Vermont Democratic Party are also circulating a draft platform that proposes adding an end criminalization for drugs as a 2020 plank.
While neither President Trump or presumptive Democratic presidential candidate Joe Biden has backed broad drug decriminalization, presidential nominees for the Libertarian and Green Parties have both voiced support for the policy change.
Read DPA's summary of its proposed drug decriminalization legislation below:
DPA decriminalization model by Marijuana Moment on Scribd
Vermont Democrats Call For Decriminalizing Drugs And Legalizing Marijuana Sales In Draft 2020 Platform