Federal Court's Marijuana Ruling On Maine Licensing Rules Could Open Door To Interstate Commerce, Experts Say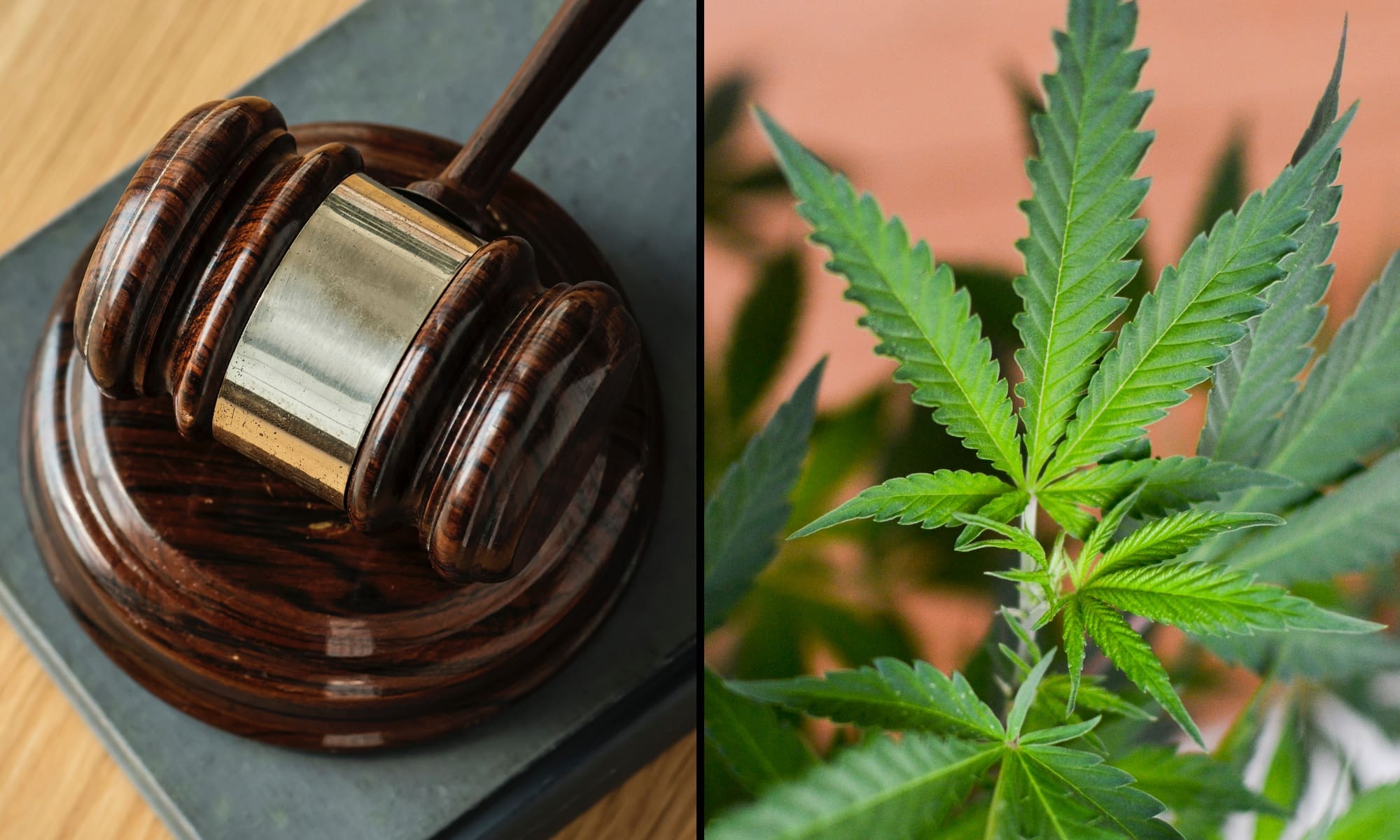 A federal appellate court ruled on Wednesday that Maine's law prohibiting non-residents from owning medical marijuana businesses in the state violates the U.S. Constitution. But legal experts say that the decision could have more far-reaching implications for interstate cannabis commerce—and could create possible complications for social equity programs.
Industry stakeholders have been closely monitoring the case, as many have argued that the Constitution's Dormant Commerce Clause at the center of the ruling does, in fact, apply to the marijuana industry, regardless of ongoing federal cannabis prohibition.
In a 2-1 decision, the U.S. Court of Appeals for the First Circuit affirmed that interpretation, which is broadly meant to prevent states from enforcing laws that unduly restrict interstate commerce unless given specific instruction from Congress. Maine's "residency requirement" for medical marijuana licensing is an example of an excessive regulation to that end, the panel's majority found.
While cannabis might be federally illegal, the court said that Congress has "acknowledged the existence of a market in medical marijuana" through a spending bill rider known as the Rohrabacher–Farr amendment, which bars the Justice Department from using its funds to interfere in state-legal medical cannabis markets.
In passing that measure, and annually renewing it each year since 2014, Congress also acknowledged "that this market may continue to exist in some circumstances free from federal criminal enforcement," the ruling says.
"Thus, whatever the circumstances may be with respect to other goods that Congress has deemed contraband, this is not a case in which Congress may be understood to have criminalized a national market with no expectation that an interstate market would continue to operate. Quite the opposite."
🚨 Yesterday, the First Circuit affirmed the dormant commerce clause applies to the cannabis market, raising questions about interstate commerce.

📢 Read our new paper for perspectives on how the federal government should move forward: https://t.co/WT9Sfb33MU pic.twitter.com/l5CKQ3antv

— Drug Enforcement and Policy Center (@OSULawDEPC) August 18, 2022
Maine already dropped its residency requirement for its adult-use market following a legal challenge that was also premised on the Dormant Commerce Clause. But it sought to preserve the policy for its medical cannabis program.
Now, pending any potential appeal, out-of-state interests will be able to own and operate medical marijuana dispensaries in Maine. However, the federal court's decision could also open the door to broader interstate cannabis commerce, as some experts believe the same rationale invalidating the residency restrictions comes into play with state-level bans on marijuana imports and exports.
Disallowing imports and exports of medical cannabis between consenting states could be construed as similarly protectionist and unconstitutional, the thinking goes.
"I think this is going to be the next shoe to drop," Robert Mikos, a professor at Vanderbilt University Law School who specializes in federalism and drug policy, told Marijuana Moment on Thursday. "I see no way to distinguish licensing preferences from those bans on imports and exports. I think they're equally vulnerable."
Of course, this appellate court ruling is limited in scope in that it currently only directly affects states within its jurisdiction, which covers Maine, Massachusetts, New Hampshire, Puerto Rico and Rhode Island. Other circuits could come to conclusions that are different from the one reached by the two-judge majority in the current case, and any potential conflict could ultimately be resolved by the Supreme Court.
Still, the ruling has caught attention outside of the small northeast pocket of the country, especially as states move to enact legislation to set the groundwork for interstate marijuana commerce.
The top marijuana regulator in California—where lawmakers are considering such legislation—reacted to the ruling by simply posting a series of eyeball emojis on Twitter.
— Nicole Elliott (@NicoleElliottCA) August 17, 2022
The appellate judge's didn't explicitly weigh in on the idea of how state bans on cannabis imports and exports relates to the Dormant Commerce Clause, but even if the ruling does have implications to that end, it should also be pointed out that its strong emphasis on the Rohrabacher–Farr amendment would presumably mean that any further applications would be limited to medical cannabis commerce unless and until Congress enacts a similar rider covering broader adult-use programs.
In any case, Mikos and other advocates say that there's reason to be cautious about this decision in the context of social equity programs that states have integrated into their marijuana programs.
If Maine's residency requirement violates the Dormant Commerce Clause as an unconstitutionally protectionist policy, the same could theoretically be argued about state laws that prioritize licensing for people who have been disproportionately harmed by the drug war.
Many states that provide such licensing prioritization give cannabis business applicants more points or a head start if they live in an area within the state that has seen disparate enforcement of laws criminalizing people over marijuana.
Court decisions like this one could "put an end to a lot of social equity licensing programs because those social equity licensing programs have had to rely on the same sort of residency discrimination to work," Mikos said.
Shaleen Title, a co-founder of the Cannabis Regulators of Color Coalition (CRCC) and former Massachusetts marijuana regulator, said in a statement that the "decision, while expected, raises questions and attention to our current structure of individual state markets."
"The takeaway from an equity perspective is that regulators and people concerned about fair markets should understand the case and be prepared for dominoes to start falling," she said. "Being informed and prepared is the best way to counteract legal confusion and chaos that bigger companies benefit from."
I appreciated the opportunity to contribute a section to this paper arguing that all state MJ markets currently violate the dormant commerce clause and are therefore unconstitutional.

The First Circuit at least partially affirmed this position yesterday. #CannabisNews https://t.co/JzxbBmVvE3

— Geoffrey Lawrence (@GLawNV) August 18, 2022
Meanwhile, not everyone necessarily agrees that the federal court ruling has broader implications for state import and export laws.
Andrew Kline, senior Counsel at the law firm Perkins Coie LLP, told Marijuana Moment that there may be other, non-protectionist reasons that states choose to ban such commerce under the status quo of federal prohibition.
"It could be protectionist—but it could also be that those state rules are in place because everyone, including state legislatures and state regulators, have been under the impression that the Controlled Substances Act prohibits interstate commerce," Kline said. "Therefore, they're trying to sort of walk a fine line between abiding by some portion of federal law while allowing for state sales."
But regardless, Kline said that this decision should send a clear message to Congress that, without action on federal cannabis reform that thoughtfully accounts for the complications of interstate commerce between divergent state markets, the industry will continue to find itself grappling with issues like this Dormant Commerce Clause case.
"In some ways, this ruling is a shot across the bow for the industry. In some ways, it's a shot in the arm," he said. "It's a shot across the bow because Congress has not done the work to determine which state laws should remain in place once descheduling happens, or how those state laws will be harmonized."
"It's a shot in the arm because the First Circuit recognized that a 'robust' interstate market already exists that is 'likely to attract entrants far and wide' and is supported by Congressional action through Rohrabacher-Farr," Kline said.
Meanwhile, state lawmakers on both coasts have been taking steps to prepare for interstate cannabis commerce while Congress stalls on ending prohibition.
For example, New Jersey Senate President Nicholas Scutari (D) filed a bill this month that would authorize the governor to enter into enter into agreements with other legal states to import and export cannabis.
—
Marijuana Moment is tracking more than 1,500 cannabis, psychedelics and drug policy bills in state legislatures and Congress this year. Patreon supporters pledging at least $25/month get access to our interactive maps, charts and hearing calendar so they don't miss any developments.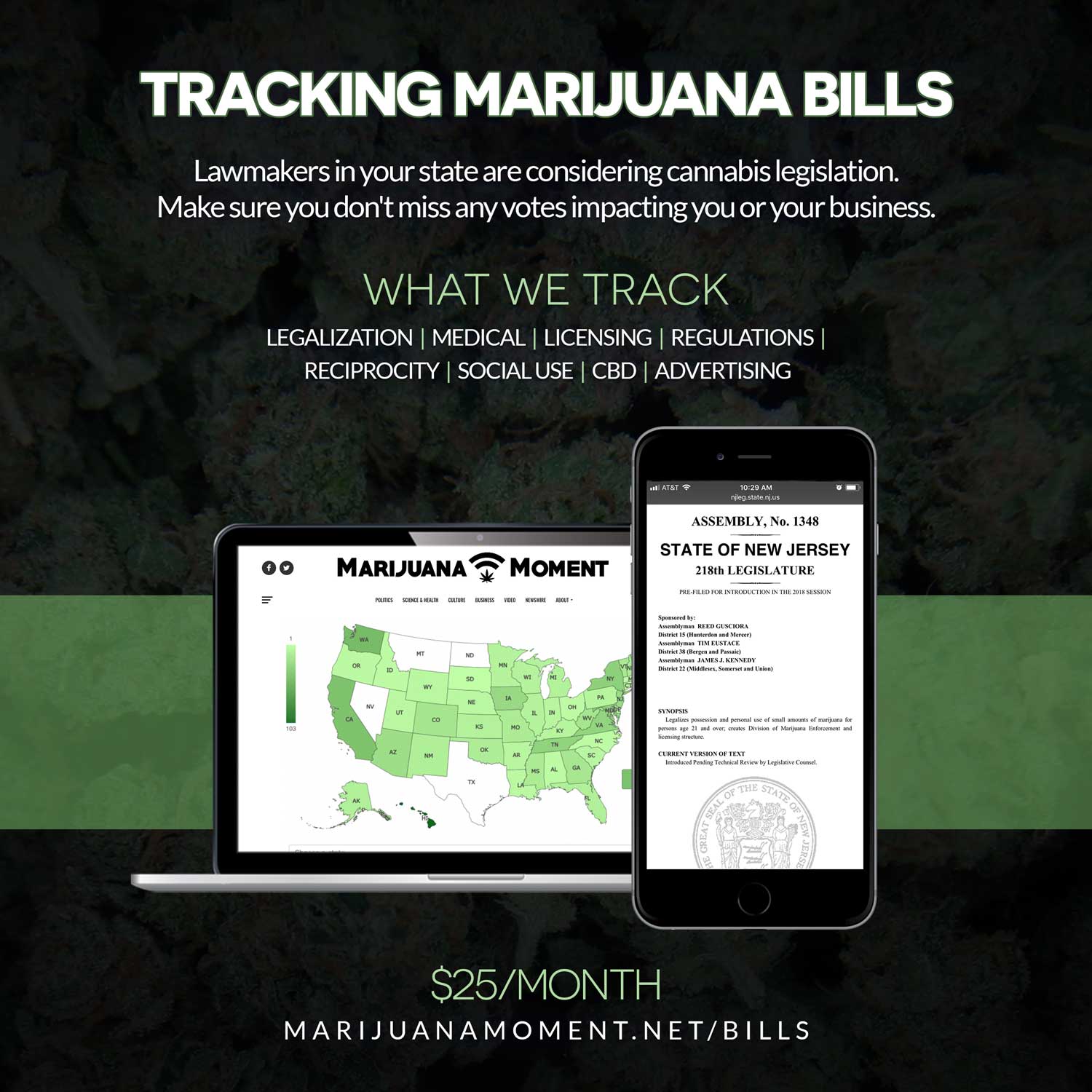 Learn more about our marijuana bill tracker and become a supporter on Patreon to get access.
—
However, the agreements could only be forged if federal law changes, if the Justice Department issues guidance permitting such activity or if the state attorney general certifies that implementing the proposal "will not result in significant legal risk" to the state..
The bill is similar to interstate cannabis commerce legislation that was filed and signed into law by Oregon Gov. Kate Brown (D) in 2019.
Two members of that state's congressional delegation followed up on that action by filing a measure that would similarly allow for such activity, preventing the Justice Department from interfering in states that have affirmative agreements to sell marijuana across state lines. The legislation did not advance, however.
Two years after Brown signed the state-level legislation, a coalition of cannabis organizations began rallying the business community to join them in asking governors from four key West Coast states to seek Justice Department guidance on interstate cannabis commerce.
The Alliance for Sensible Markets campaign circulated a sign-on letter for those interested in putting pressure on the governors of California, Colorado, Oregon and Washington to make the request.
The coalition pointed out that Attorney General Merrick Garland, during his confirmation proceedings, said in oral and written testimony that it's a waste of federal resources to go after people acting in compliance with state cannabis laws. However, the top federal prosecutor has not specifically weighed in on the question of interstate commerce.
Meanwhile, in California, a bill from Sen. Anna Caballero (D) to authorize the governor to enter into interstate marijuana commerce agreements moved through an Assembly committee last week, clearing it for floor consideration.
"I think, in the long run, interstate commerce is going to be good for the industry, good for small business, good for opportunity," Aaron Smith, executive director of the National Cannabis Industry Association (NCIA), told Marijuana Moment. "I can't see anything more un-American than not allowing businesses to operate across state lines."
Most Wisconsin Voters—Including Republicans—Support Legalizing Marijuana, Poll Shows
Photo elements courtesy of rawpixel and Philip Steffan.