Federal Commission Considers Changes To How Past Marijuana Convictions Can Affect Sentencing For New Crimes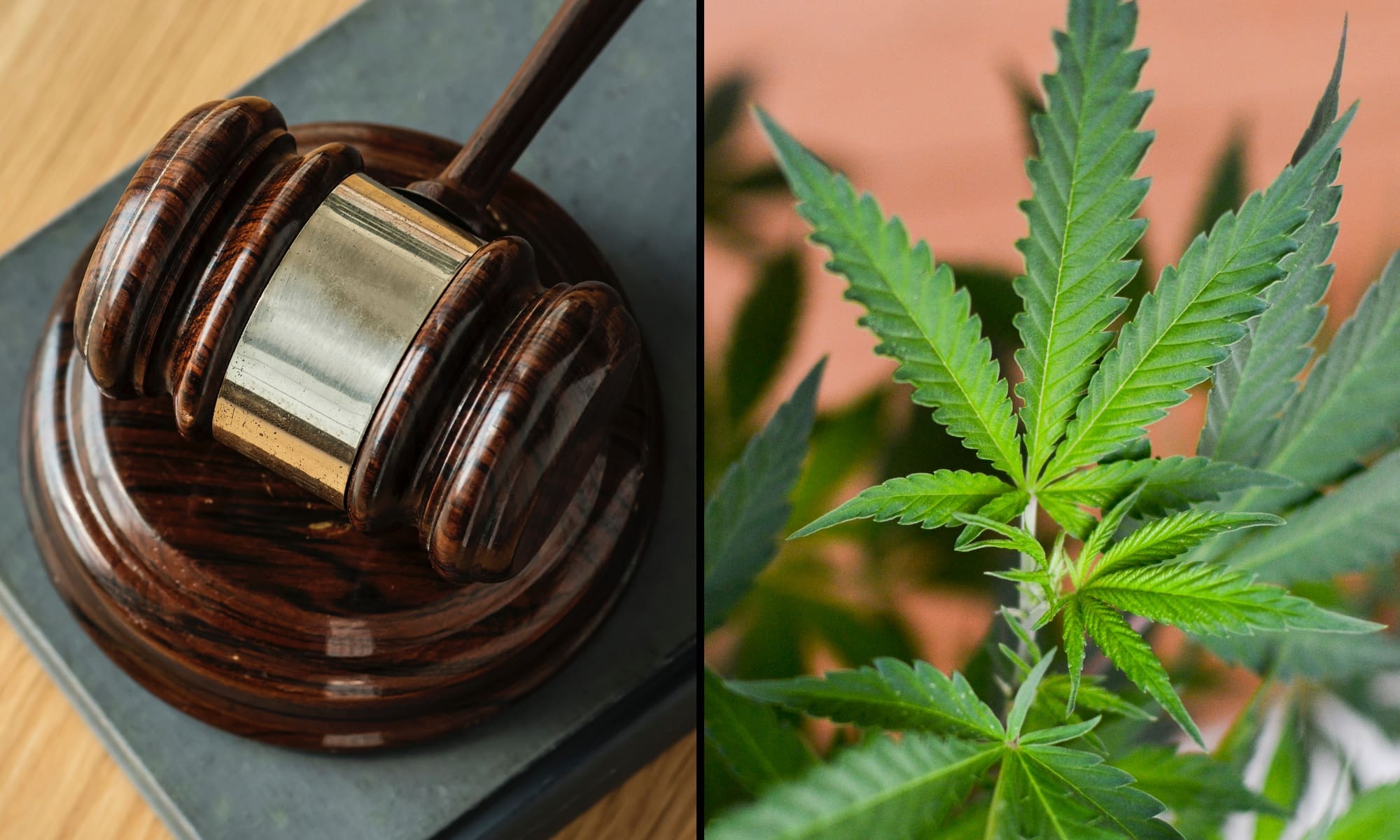 The federal U.S. Sentencing Commission (USSC) says it is considering possible amendments to guidelines on whether, and to what extent, people's criminal history for marijuana possession can be used against them in sentencing decisions for new convictions.
On Friday, the independent branch of the federal judiciary unanimously approved 14 policy priorities for an amendment cycle ending in May 2023. The cannabis item wasn't included in an earlier version of the priority proposal list circulated for public feedback earlier this month, but it was added and adopted after President Joe Biden issued a mass marijuana pardon proclamation.
The Commission has voted on its final policy priorities for 2022-23. A complete list of the priorities can be found here: https://t.co/e6vuyUkV6C

— SentencingCommission (@TheUSSCgov) October 28, 2022
While USSC's sentencing guidelines are no longer binding on judges, they're still considered influential and must be calculated and taken into account before they issue their decisions.
Now, USSC is calling it a priority to look into amending the guidelines for defendants' criminal history reviews when it comes to "the impact of simple possession of marihuana offenses."
Two key components of the sentencing guidelines concern the conduct of the current offense before the court and the person's prior criminal history. If USSC were to adopt an amendment saying that cannabis possession shouldn't be an enhancing factor, or should be a lower consideration, it could theoretically have widespread criminal justice impacts.
Eric Sterling, longtime legal observer of federal sentencing reform initiatives and former assistant counsel to the U.S. House Judiciary Committee, told Marijuana Moment on Friday that the inclusion of the possible reform as a priority is "good news."
"It's fair to say that this is a response to the signal that Biden gave about pardoning people with such convictions," he said.
To that point, an earlier, tentative list of USSC proposed priorities, which didn't include the cannabis language, was published in the Federal Register one day before Biden made his pardon proclamation, providing relief to Americans who've committed federal marijuana possession offenses.
USSC separately released a report following the president's action, breaking down the demographics of the thousands of people who received the relief. It also routinely published data on federal prosecutions overall, and has shown a gradual decline in cannabis cases amid the state-level legalization movement.
While the commission must still develop and pass any potential amendments to its guidelines, it is possible that it could soon be the case that prior simple cannabis possession offenses would be a non-issue from a sentencing perspective for new defendants. It is also potentially the case that a new sentencing policy for cannabis criminal histories could be retroactively applied.
"A potentially significant consequence of changing the criminal history scoring for marijuana convictions is whether it leads to any retroactive application and resentencing hearings," Sterling said. "I don't know what the number of cases might be, but considering how many marijuana possession convictions there have been and in the population likely to have been convicted for other federal offenses, this could result in the release of hypothetically some thousands of federal prisoners and the shortening of the sentences of thousands more."
After releasing the initial priority consideration proposal on October 5, USSC received more than 8,000 public comments that helped inform the final list.
The Commission's public comment period ended on Monday. Thank you to all who are interested in the Commission's work and took the time to submit comment. We received over 8,000 submissions, a sample of which is available here: https://t.co/O1NUqZ4vx1 pic.twitter.com/qWqKM5Y7tt

— SentencingCommission (@TheUSSCgov) October 21, 2022
"The Commission is appreciative of the feedback it has received from all corners of the federal sentencing community," Judge Carlton Reeves, chair of the commission, said in a press release. "As we now pivot to work on the final priorities set forth today, we look forward to a careful and detailed examination of these issues and our continued interaction with the public to ensure the federal sentencing guidelines properly reflect current law and promote uniformity in sentencing."
New Jersey Lawmakers Approve Bill To Let Marijuana Businesses Claim State Tax Deductions As Partial 280E Workaround
Photo elements courtesy of rawpixel and Philip Steffan.