Federal Appeals Court Rules Against DEA In Psilocybin Rescheduling Lawsuit Brought By Doctor Who Wants To Give Psychedelic To Cancer Patients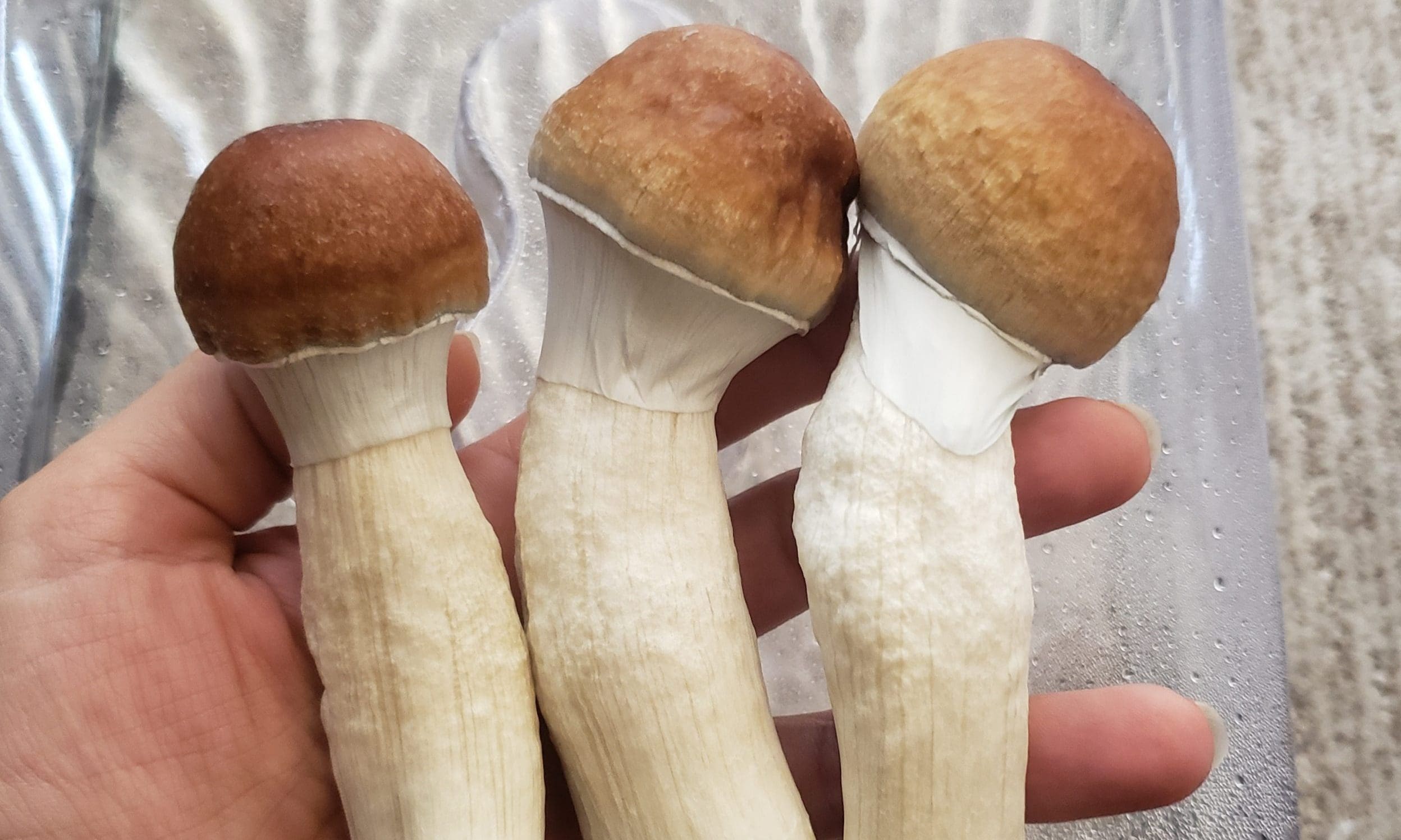 A federal appeals court has ruled against the Drug Enforcement Administration (DEA) in a lawsuit over a Washington State doctor's petition to reschedule psilocybin. The court said DEA failed to explain its reasoning when it denied the petition, and it ordered the agency to provide a more complete justification.
The court did not, however, send the petition to the Department of Health and Human Services (HHS) for review, as lawyers for the doctor had requested.
The opinion, handed down Friday by panel of the U.S. Court of Appeals for the Ninth Circuit, does not change the legal status of psilocybin itself. But it keeps alive the rescheduling petition, filed by physician Sunil Aggarwal in February 2022, and requires DEA "to either clarify its pathway for denying Aggarwal's petition or reevaluate Aggarwal's petition on an open record."
Aggarwal has been working since at least 2020 to find a way to legally obtain psilocybin for terminally ill cancer patients undergoing end-of-life care. He initially sought to win permission from regulators under state and federal right-to-try laws, which allow patients with terminal diseases to try investigational medications that haven't been generally approved.
When DEA rebuffed that request, Aggarwal sued. But in early 2022, a federal appellate panel dismissed the lawsuit, opining that the court lacked jurisdiction because DEA's rejection of Aggarwal's administrative request didn't constitute a reviewable agency action. The doctor then filed a formal rescheduling petition, the denial of which is a reviewable action.
DEA denied Aggarwal's petition in September of last year. In its denial letter, the agency wrote that a "prerequisite to transferring a substance from schedule I to schedule II under the CSA is for the Food and Drug Administration (FDA) to conclude that a substance has a currently accepted medical use in the United States."
"To date, the FDA has not articulated any accepted medical use for psilocybin in treatment," DEA said. "Accordingly, the CSA requires that psilocybin remain in schedule I."
In its ruling, the Ninth Circuit panel said the denial "failed to provide sufficient analysis" and "failed to clearly indicate that it has considered the potential problem identified in the petition."
Specifically, the opinion says, "DEA's denial letter failed to define 'currently accepted medical use with severe restrictions,' the standard applicable to transferring a drug from schedule I to schedule II."
While Department of Justice lawyers for DEA addressed some of those matters during the course of litigating the current suit, the panel said that after-the-fact explanation didn't cut it.
"Although the DEA addresses some of these issues on appeal, '[p]ost hoc explanations of agency action by appellate counsel cannot substitute for the agency's own articulation of the basis for its decision,'" wrote the three-judge panel.
The court issued its ruling as an unpublished opinion, meaning it does not create legal precedent beyond the current case.
Lawyers for Aggarwal had wanted the judges to send the rescheduling petition to the Food and Drug Administration, an agency of the Department of Health and Human Services, which would be in a better position to evaluate the accepted medical use of psilocybin. But Friday's ruling instead sent the petition back to DEA.
"Given the inadequacy of the DEA's denial letter," the court wrote in a footnote, "we do not address Aggarwal's statement that 21 U.S.C. § 811(b) requires the DEA to refer Aggarwal's petition to the Department of Health and Human Services."
Reached by phone Friday, attorney Matthew Zorn, who argued the case before the three judges last week, said the legal team is assessing its options. He declined to comment further.
Kathryn Tucker, another attorney who has worked on the case, noted in a LinkedIn post the speed with which the court issued its decision.
"Oral argument was held on 10/20 and the decision issued today, one week later," she said. "I have never seen such a speedy issuance of opinion from this court, perhaps reflective of the impatience the court has with DEA's slow walking both of this petition to reschedule and request for a Right to Try waiver."
Even as Aggarwal's effort has made its way through the courts, a number of studies have strengthened the case for psilocybin's legitimate medical use. Last month, for example, researchers at Johns Hopkins and Ohio State universities published a report that linked psilocybin use with "persisting reductions" in depression, anxiety and alcohol misuse, as well as increases in emotional regulation, spiritual wellbeing and extraversion.
Those results were "highly consistent with a growing body of clinical trial, behavioral pharmacology, and epidemiological data on psilocybin," authors of the study said. "Overall, these data provide an important window into the current resurgence of public interest in classic psychedelics and the outcomes of contemporaneous increases in naturalistic psilocybin use."
In August, a separate study from the American Medical Association (AMA) found that people with major depression experienced "clinically significant sustained reduction" in their symptoms after just one dose of psilocybin.
And a survey by Canadian researchers published earlier this month said psilocybin use can help ease psychological distress in people who had adverse experiences as children. Researchers said psilocybin appeared to offer "particularly strong benefits to those with more severe childhood adversity."
A first-of-its-kind analysis released in June offered novel insights into the mechanisms through which psychedelic-assisted therapy appears to help people struggling with alcoholism.
At the federal level, the National Institute on Drug Abuse (NIDA) recently started soliciting proposals for a series of research initiatives meant to explore how psychedelics could be used to treat drug addiction, with plans to provide $1.5 million in funding to support relevant studies.
The findings aren't limited to psilocybin. For example, a peer-reviewed study published in the journal Nature recently found that treatment with MDMA reduced symptoms in patients with moderate to severe PTSD—results that position the substance for approval by the Food and Drug Administration (FDA) as soon as next year.
Read the full Ninth Circuit opinion in Aggarwal v. DEA (22-1718) below:
Marijuana Companies Sue Attorney General To Block Enforcement Of 'Unconstitutional' Federal Prohibition