FDA Finally Sends Overdue CBD Enforcement Update To Congress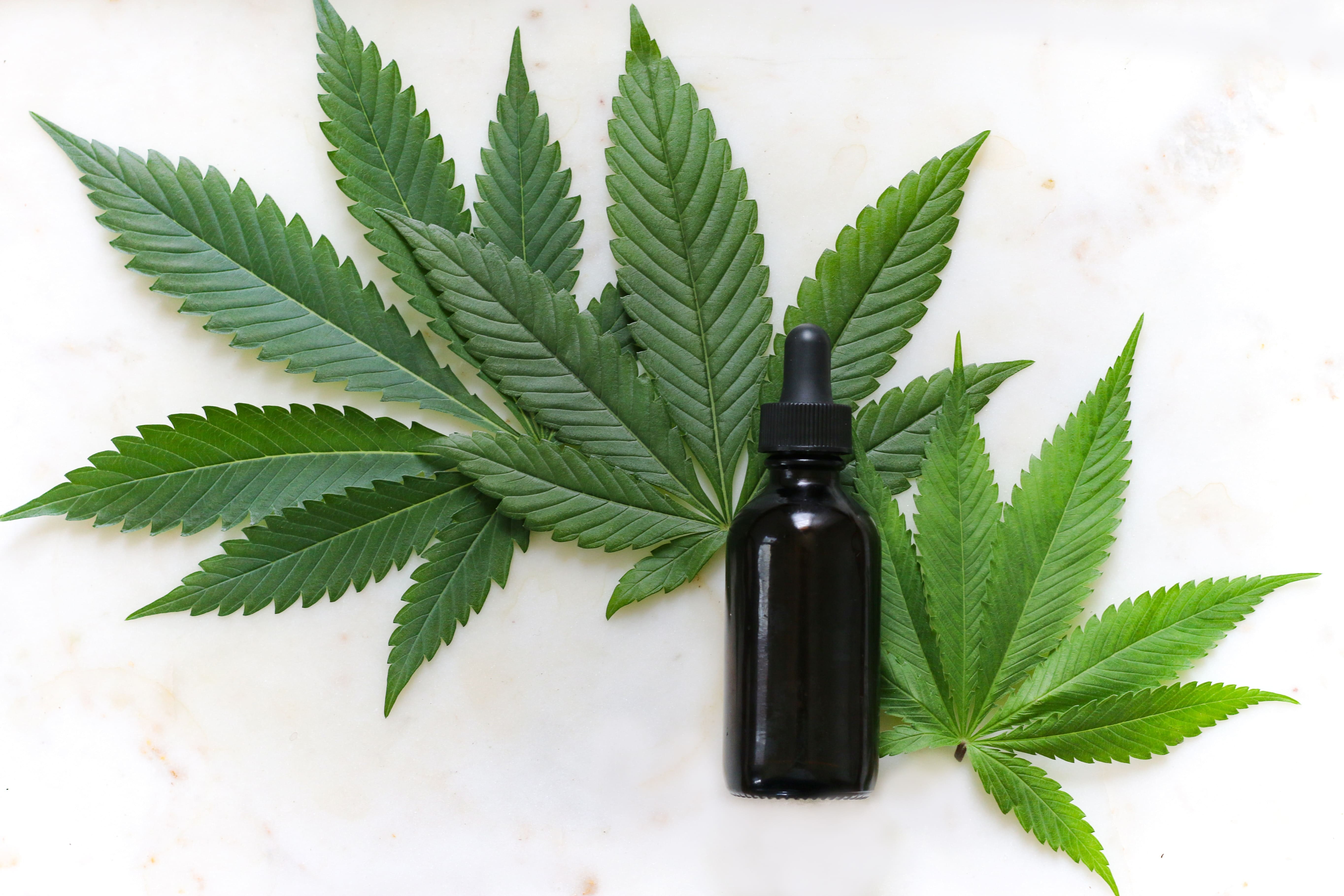 The Food and Drug Administration (FDA) issued an update to Congress this week on the status of rulemaking for CBD.
While the process remains ongoing, the agency announced that it is actively exploring pathways to allow for the marketing of cannabidiol as a dietary supplement and is developing enforcement discretion guidance. It will also be reopening a public docket to solicit additional scientific information about the risk and benefits of the cannabis compound.
After hemp and its derivatives were federally legalized under the 2018 Farm Bill, FDA was mandated under separate appropriations legislation passed late last year to provide an update on its regulatory approach to CBD within 60 days. That deadline passed last month, but the report and a supplementary notice were made public on Thursday.
"FDA is currently evaluating issuance of a risk-based enforcement policy that would provide greater transparency and clarity regarding factors FDA intends to take into account in prioritizing enforcement decisions," the agency told lawmakers. "Any enforcement policy would need to balance the goals of protecting the public and providing more clarity to industry and the public regarding FDA's enforcement priorities while FDA takes potential steps to establish a clear regulatory pathway."
FDA has previously issued warnings to CBD companies that make unsubstantiated claims about the therapeutic potential of the non-intoxicating compounds, and it said it remains concerned about such practices and will continue to take enforcement action against such businesses.
The agency reviewed what's known about CBD—acknowledging that data was limited "because cannabis-derived CBD was a Schedule I controlled substance" prior to hemp legalization. The roadblocks to research caused by marijuana's ongoing restrictive Schedule I status is something legalization advocates have long pointed out.
"Thus, limited systematic data exist to inform our approach," FDA wrote. "As more data on CBD become available, we will be able to refine—and, perhaps in some cases, revise—our thinking and approaches."
The report notes that there are means to develop FDA-approved drugs based on CBD, as has been done for one prescription medication to treat severe seizure disorders, but it stressed that "CBD is not a risk-free substance" and could impact liver health and have adverse interactions with other drugs. Further, the agency said it is concerned about mislabeling and the presence of adulterants in unregulated products.
That said, FDA said it is "actively evaluating what and how much data would be sufficient to support a conclusion that CBD can safely be allowed in dietary supplements under certain conditions." To expedite the process, it is also "evaluating issuance of a risk-based enforcement policy that would provide greater transparency and clarity regarding FDA's enforcement priorities while FDA potentially engages in the process of a rulemaking."
"Any enforcement policy would need to balance the goals of protecting the public and providing more clarity to industry and the public regarding FDA's enforcement priorities based on the known risks to public health. As we move forward, FDA intends to continue taking action to address violations we identify that put the public at risk."
There are a number of questions that FDA is considering as it continues to develop regulations for CBD products.
"1. What happens if you use CBD daily for sustained periods of time?
2. What level of intake triggers the known risks associated with CBD?
3. How do different methods of exposure affect intake (e.g., oral consumption, topical, smoking or vaping)?
4. What is the effect of CBD on the developing brain (such as children who take CBD)?
5. What are the effects of CBD on an unborn child or breastfed newborn?
6. How does CBD interact with herbs and botanicals?
7. Does CBD cause male reproductive toxicity in humans, as has been reported in studies of animals?
8. Are there differing safety concerns for use in certain animal species, breeds, or classes?
9. Are any residues formed in edible tissues of food producing animals?"
While CBD is not currently allowed to be marketed as a dietary supplement, FDA wrote that it "has the authority to remove this exclusion through rulemaking." Answering these questions—through the reopened public docket as well as discussions with government partners—will help facilitate that process. The docket will remain open "indefinitely" for stakeholders to submit relevant information to assist in the rulemaking process, it said.
"We recognize the high level of interest in dietary supplements as a potential pathway for products containing CBD, and we are actively evaluating potential rulemaking to allow CBD in dietary supplements," FDA said.
"Given the significant public interest in the potential for CBD dietary supplements, as well as the extent to which many such products are available on the market, FDA has been taking a highly proactive approach to analyzing relevant safety questions. Rather than waiting for data to be submitted, we have been actively working to identify and review all available data to understand the risk profile of CBD and the potential for CBD to be safely included in dietary supplements, under certain conditions of use."
But allowing CBD to be sold as a dietary supplement creates certain concerns, it said. For example, dietary supplement makers are not regulated in the same way as, say, pharmaceutical companies, and so that would "limit our ability to provide systematic and comprehensive oversight over all CBD products."
To fill the gap in product-specific information about CBD, FDA said it will set up a system for proprietary data to be submitted to the agency in the hopes that the process "will enable responsible industry participants to share relevant information with FDA about specific products, which could help inform appropriate regulatory steps."
Another notable component of the report concerns CBD vaping products. The agency said such products increase the risk of toxicity issues and could also appeal to youth. It emphasized that CBD vaping items cannot be marketed as a drug without FDA approval.
"We remain focused on educating the public about the number of questions that remain regarding CBD's safety," FDA said in a separate notice for the public on Thursday. "There may be risks that need to be considered before using CBD products outside of the monitored setting of a prescription from your health care provider."
We're seeing CBD being marketed in a number of different products & understand consumers are seeking out these novel products for a variety of perceived health-related or other reasons. Aside from one prescription drug, no other CBD products have been evaluated/approved by FDA.

— Dr. Stephen M. Hahn (@SteveFDA) March 5, 2020
Though FDA has consulted with government partners at the federal, state, local and international levels, it has yet to do so for tribal entities. The agency stands "ready to do so," the report states, adding that FDA plans to host a call with state public health officials on CBD safety issues.
FDA said it has received feedback inquiring about whether "full spectrum" or "broad spectrum" hemp products that contain CBD are allowed to be marketed. There's a lack of clarity to that end because, as the agency noted, while such terms generally indicate that the products are not CBD isolates, some contain high levels of the compound.
"We are actively seeking information from individual manufacturers, trade groups, and others regarding the processes by which 'full spectrum' and 'broad spectrum' hemp extracts are derived, what the content of such extracts is, and how these products may compare to CBD isolate products," it said. "Such information will be critical to informing our evaluation of the regulatory status of such products."
These efforts are in line with our mission to protect the public, foster innovation & promote consumer confidence. We're committed to working efficiently to further clarify our regulatory approach – using science as our guide & upholding our rigorous public health standards.

— Dr. Stephen M. Hahn (@SteveFDA) March 5, 2020
The agency also acknowledged a separate congressional mandate to conduct product sampling of CBD products on the market to determine the extent to which there is contamination or adulteration. It said it is actively developing a plan to accomplish that within the 180-deadline set in last year's spending legislation.
"As this report outlines, we have made progress, but there are still areas where timely attention is needed," FDA said. "Ultimately, we remain steadfast and committed to working with all stakeholders to ensure the protection and promotion of public health. This is especially so with respect to our government partners at the federal, state, local, territorial, tribal and international levels."
While the report does not offer much in the way of policy updates and largely describes ongoing efforts to develop CBD rules, FDA does appear to be heeding the opinion of lawmakers and stakeholders who have repeatedly implored the agency to provide a pathway for marketing of the compound.
Relatedly, the newly installed commissioner of FDA said last week that given the widespread availability and interest in CBD, it would be a "fool's game" to ban them.
Read the full FDA report on CBD below:
FDA CBD report by Marijuana Moment on Scribd
Top Federal Drug Official Discusses Marijuana Benefits And Risks At Congressional Hearing
Photo by Kimzy Nanney.
Missouri Marijuana Legalization Campaign In Jeopardy Due To Coronavirus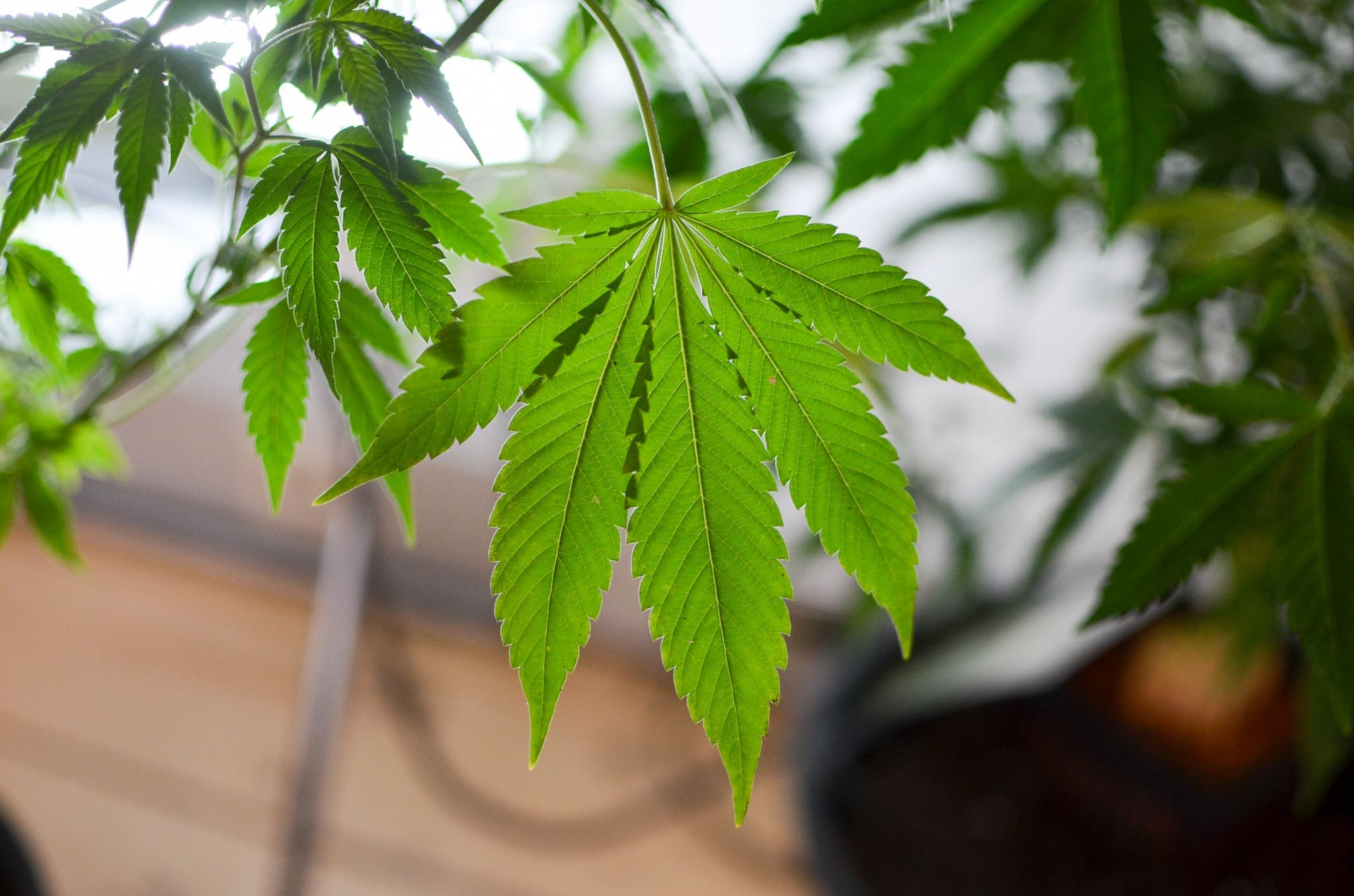 Coronavirus has dealt another blow to the marijuana reform movement. This time, activists in Missouri announced on Saturday that their effort to put a cannabis legalization measure on the ballot has "no practical way" of succeeding amid the pandemic.
In recent weeks, the outbreak of COVID-19 has resulted in business closures and increased calls for social distancing in states across the country. That has made mass signature gathering for drug policy reform measures virtually impossible.
"Unfortunately, while there is widespread support from Missourians to tax and regulate marijuana, there is currently no practical way during the COVID-19 outbreak to safely, publicly gather the 170,000 plus signatures needed over the remaining 6 weeks to put this on the Missouri ballot in 2020," John Payne, campaign manager for Missourians for a New Approach, said.
He added that the group is still "exploring our options at this point" but if it ultimately cannot find a path to the ballot for this November, "our supporters from every corner of this state will be back next cycle to put this on the 2022 ballot and finally bring Missouri the benefits of a safe, adult-use marijuana program."
A total of 160,199 valid signatures from registered voters are needed in order to qualify the measure for this year's ballot, and the campaign says it has so far collected roughly 80,000—though it is unclear how many of those have been validated. Organizers have aimed to collect more than needed in case some submissions are not accepted.
In a separate email circulated to supporters earlier on Saturday, Dan Viets, coordinator for Missouri NORML and an advisory board member for Missourians for a New Approach, said the "status of the effort to legalize adult use of marijuana in Missouri this year is unclear."
"No official decision has yet been made regarding whether to suspend the campaign," he said. "If we do so, it is likely we will return to pursue this goal in 2022."
"It is, of course, virtually impossible to effectively gather signatures on petitions given the response to the coronavirus pandemic. Gatherings of more than a very few people in any one place have been banned. Almost all colleges and universities have switched to online teaching. No large meetings, conferences, or other gatherings are taking place. We should know within a very short time whether the campaign will be continuing this year or not."
The language of the campaign messages indicates that activists aren't entirely throwing in the towel just yet. But that's a change of tone compared to a message sent to key organizers earlier this month by Graham Boyd, director of the national New Approach PAC, which has been a chief funder of the Missouri effort.
Boyd wrote in the March 17 email obtained by Marijuana Moment that after "much deliberation, we're making the very difficult, but ultimately unavoidable, decision to end our 2020 adult-use legalization effort in Missouri."
"As you can imagine, the onset of the coronavirus situation has made that already difficult process essentially impossible," he said at the time, adding that after discussing the issue with reform campaigns in other states, it "seems likely that the situation will get much worse in many more states before it gets better."
Since then, organizers have worked to try to salvage the effort.
Activists officially started signature gathering for the Missouri campaign in January, and they were optimistic that voters in the state would embrace the reform move. The proposed initiative would allow adults 21 and older possess and purchase cannabis from licensed retailers and cultivate up to three plants for personal use.
Additionally, it would impose a 15 percent tax on marijuana sales, with revenue going toward veterans services, substance misuse treatment and infrastructure projects. Individuals with cannabis convictions would be empowered to petition for resentencing or expungements.
Boyd stressed in his email that cancelling the campaign would be a "temporary setback" and that it's "clear from the work and polling we've done so far that voters in Missouri are ready to approve a marijuana legalization law."
Beyond Missouri, coronavirus has already proven to be a formidable presence in 2020 politics, with multiple drug policy reform campaigns having been impacted by the public health crisis.
Activists in California recently released a video asking California officials to allow digital signatures for a petition to revise the state's adult-use marijuana program. In Washington, D.C., advocates for a measure to decriminalize psychedelics similarly wrote to the mayor and local lawmakers, imploring them to accept online signatures for their ballot petition.
Another California campaign to legalize psilocybin mushrooms is struggling and asking for electronic signature gathering to qualify for the ballot. An effort to legalize medical cannabis in Nebraska is facing similar signature gathering challenges.
In Oregon, advocates for a measure to decriminalize drug possession and a separate initiative to legalize psilocybin for therapeutic purposes have suspended in-person campaign events amid the pandemic.
Arizona activists shared some more positive news this week, however, announcing that they have collected more than enough signatures to qualify for the state's November ballot—though they have not yet been submitted to or verified by the state.
Arizona Marijuana Activists Have More Than Enough Signatures To Put Legalization On Ballot, They Say
Photo courtesy of Philip Steffan.
Scientists Sue DEA Over Alleged 'Secret' Document That Delayed Marijuana Research Expansion
The Drug Enforcement Administration (DEA) is finding itself in court over marijuana again after scientists filed a lawsuit against the agency, requesting "secret" documents that they allege DEA used to delay action on expanding cannabis research.
The Scottsdale Research Institute (SRI) is behind the suit. It's one of more than 30 organizations that have submitted applications to DEA to become licensed cannabis manufacturers for research purposes.
Some background should be noted: In 2016, DEA announced it would expand marijuana research by approving additional growers beyond the sole source that has existed for half a century at the University of Mississippi. But after more than three years, applicants heard silence, and SRI filed an initial lawsuit alleging that the agency was deliberately holding up the process. A court mandated that it take steps to make good on its promise, and that case was dropped after DEA provided a status update.
This month, DEA finally unveiled a revised rule change proposal that it said was necessary due to the high volume of applicants and to address potential complications related to international treaties to which the U.S. is a party. A public comment period is now open, after which point the agency says it will finally approve an unspecified number of additional growers.
But what really accounted for the delay?
According to the plaintiffs in this new suit, after DEA said it would accept more cultivators, the Justice Department's Office of Legal Counsel (OLC) secretly issued an opinion that interprets international treaty obligations as making it impossible to carry out the 2016 proposed rule while maintaining compliance.
The new revised rule aims to address the problem, in part by shifting jurisdiction over the cannabis to a single agency, DEA, which would purchase and technically own all of the cannabis grown by approved cultivators, and would then later sell the product directly to researchers.
That OLC document, which is not public, is the basis of SRI's Freedom of Information Act (FOIA) complaint. The case was filed with the U.S. District Court for the District of Arizona on Wednesday and requests that the Justice Department be found guilty of unlawfully failing to make records available related to its interpretation of the Single Convention treaty, including the OLC opinion. It further states that DEA should release those documents and pay the plaintiff's attorney fees.
Matt Zorn, an attorney working the case, told Marijuana Moment in a phone interview that it's not clear what's contained in the OLC opinion and that the uncertainty is "entirely the point" of the suit.
"I think we all know vaguely what it says—the subject matter of it—but we don't know what it actually says," he said. "That's important because you need to know what that instruction was or what their interpretation of the law is to assess whether what they're doing now is appropriate."
The suit claims that SRI, "as a non-commercial company dedicated to advancing the state of medical care through clinical research, is directly harmed by this unlawful secrecy."
"Because Defendants have failed to fully disclose their re-interpretation of federal law and treaty obligations as the law requires, Plaintiff lacks information necessary to protect its legal rights, including the right to have its application to manufacture marijuana for research processed in compliance with the Administrative Procedure Act and the [Controlled Substances Act]," the filing states.
SRI's research objective for cannabis is to determine potential therapeutic benefits for veterans suffering from conditions such as post-traumatic stress disorder. "While DEA's unlawful and dilatory conduct harms the public generally, the secrecy and delay have been especially harmful to our nations' veterans," the suit says.
"We deserve not only to know the scientific truth about medical marijuana use, but candor from our government, which includes disclosure of the 'secret law' the agency continues to rely on as a basis to delay and ultimately revamp the process for researching and manufacturing marijuana in this country," the filing says. "Plaintiff brings this FOIA action so can understand the legal basis—if there is one—for the government's conduct surrounding the Growers Program."
While SRI acknowledged that DEA last week announced its revised rule change proposal, the suit states that the explanation about how it arrived at its determination "leaves Plaintiff and the public in the dark with respect to several critical considerations." For example, it alleges, the notice doesn't account for how the Justice Department advised the agency on the matter and which parts of the amended proposal would make the action compliant with international treaties.
"The answer to these questions and others presumably lies in the undisclosed OLC Opinion and related records that animated DOJ's decision to sideline the Growers Program and prompted DEA to embark on this notice-and-comment rulemaking in the first place… In sum, using a secret OLC Opinion interpreting the CSA and a 1961 international treaty, DEA delayed processing applications to cultivate marijuana for research and now proposes to radically revamp federal law through rulemaking—rules which will loom large over the future of medical marijuana research, manufacture, and distribution going forward."
The plaintiffs argue that DEA violated federal statute that prohibits the creation of a "secret law." The statute says that federal agencies must make records—including final opinions and policy interpretations not published in the Federal Register—public.
"To block the Growers Program, DOJ formulated—through the OLC Opinion and related records—and DEA adopted to an undisclosed interpretation of the Single Convention and federal law contrary to the view espoused and published by DEA in the August 2016 Policy Statement, and contrary to the view of the State Department," it continues, apparently referencing a letter the State Department sent to a senator in response to questions about the role of international treaties as it concerns expanding cannabis cultivation facilities.
In that letter, the department said nothing about the Single Convention prevents member nations from increasing the number of such facilities. "If a party to the Single Convention issued multiple licenses for the cultivation of cannabis for medical and scientific purposes, that fact alone would not be a sufficient basis to conclude that the party was acting in contravention of the Convention," it read.
Read the State Department's responses on international treaties and marijuana below:
State Dept Response on Single Convention by Marijuana Moment on Scribd
If the new lawsuit's allegations prove accurate, it could help explain the role of former Attorney General Jeff Sessions, the anti-marijuana official who was reportedly involved in blocking research expansion.
The suit, which was first reported by Politico, goes on to say:
"For more than three years, Defendants relied on this undisclosed interpretation, contained in the OLC Opinion and related records, to make an end-run around the Administrative Procedure Act by unlawfully withholding and unreasonably delaying agency action on marijuana cultivation applications. The OLC Opinion has guided DEA's actions—and its inaction… The government's unlawful conduct under FOIA prevents Plaintiff and those similarly situated from timely and effectively vindicating legal rights under the Administrative Procedure Act, effectively rendering its protections and judicial review provisions meaningless."
To resolve the issue, SRI said it wants DEA to be held accountable for violating federal law, release the documents and compensate them for the legal action. While this is a FOIA-related suit, the institute didn't first seek the documents through a standard document request but instead filed the case under the law's "Reading Room provision" that allows courts to force federal agencies to put records online, according to a Ninth Circuit ruling last year.
Sue Sisley, a researcher with SRI, told Marijuana Moment that the institute has generally had a good relationship with DEA over the years and doesn't expect that it would unduly deny their application in retaliation for the institute's repeated legal actions against the agency.
"I couldn't fathom that that would happen, but I hope that the merits of our application are so clear that it would carry us forward," she said. However, these licensing agreements are "not always a merit-based process so it is possible that if politics get deeply involved here that there could be a situation where licenses are awarded to friends of the government. We're still praying that there is some merit-based system."
Researchers and lawmakers have made clear that the current availability of federally authorized cannabis for research raises questions about the accuracy of tests that rely on it, as the quality is insufficient. As of now, there's only one facility at the University of Mississippi that's authorized to grow cannabis for researchers. The products developed at the university have been widely criticized by scientists and lawmakers. A study indicated that the facility's cannabis is chemically more similar to hemp than marijuana available in state-legal markets.
"If adopted, these proposed rules would radically overhaul how medical marijuana manufacture and research will proceed in this country," the plaintiffs wrote. "Better supply is needed for better research, and better research is needed not only because millions use medical marijuana every day, but also to facilitate informed policymaking at the federal and state levels, including legislation and drug scheduling decisions."
Read the full lawsuit against DEA below:
SRI FOIA Complaint by Marijuana Moment on Scribd
Federal Agency Touts Hemp Progress While Refusing To Serve Marijuana Businesses
Photo courtesy of Mike Latimer.
First Legal Marijuana Home Deliveries Begin In Colorado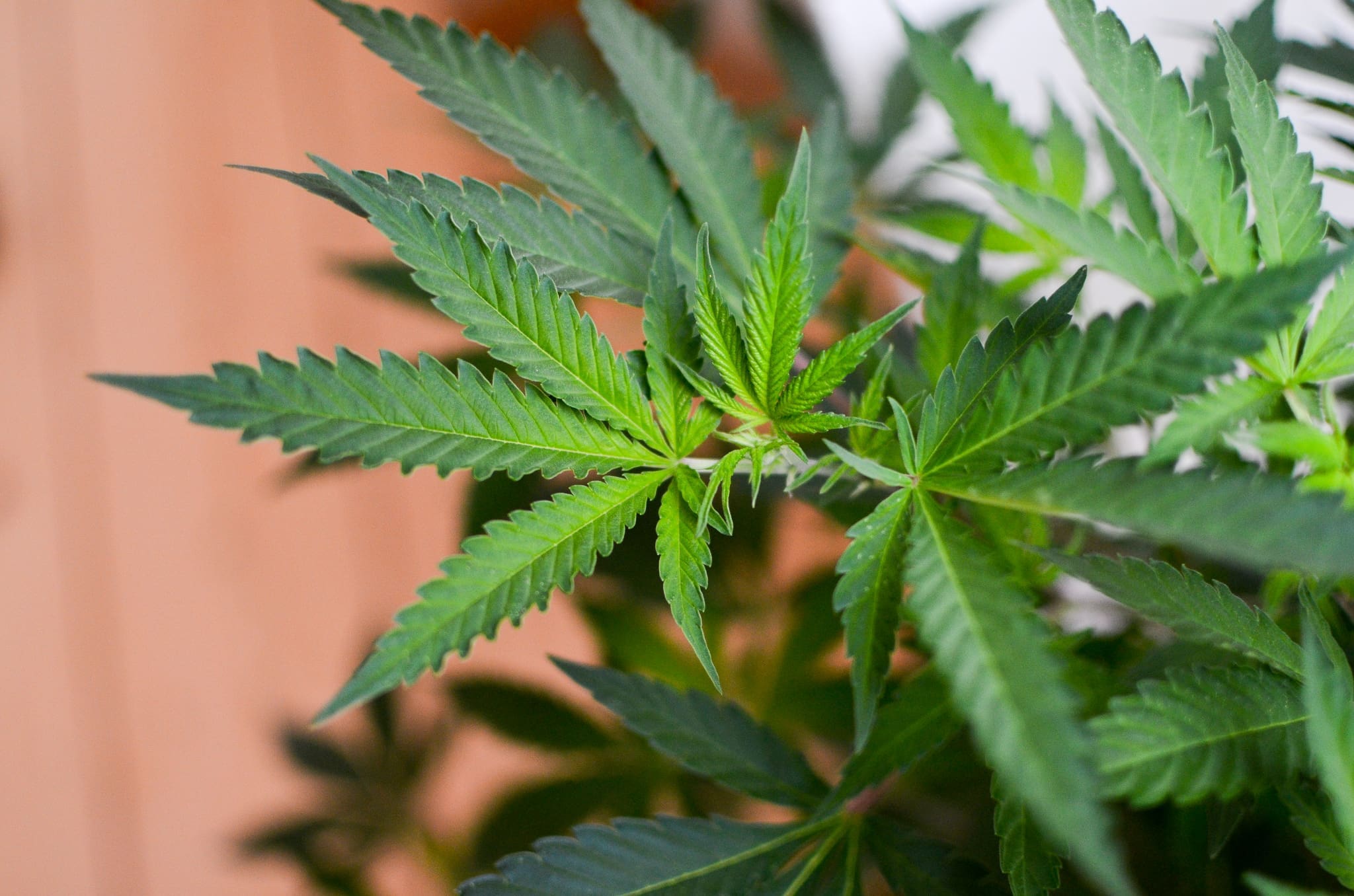 For the first time, people in Colorado will be able to legally have marijuana products delivered directly to their homes starting on Friday.
The launch of the limited program focused on medical cannabis patients comes one week after the dispensary chain Native Roots announced that its Boulder location The Dandelion had received the state's first marijuana delivery license. And while the license wasn't related to the coronavirus outbreak, the timing is opportune, as officials have increasingly cautioned against leaving home to avoid catching or spreading the virus.
The delivery service will be limited to patients living in either Boulder or Superior. They must also be registered with the dispensary, and those who are not already signed up must do so in-person for the time being—though Native Roots said it is "looking into a compliant, remote solution for patient registration."
Native Roots said there is a $100 minimum purchase, and they're encouraging patients to pay with a debit card rather than cash, presumably because drivers could be targets of burglaries if they're transporting large amounts of cash or because of concerns that money changing hands could further the spread of COVID-19.
Cannabis delivery services are a new feature of Colorado's legal marijuana program. Gov. Jared Polis (D) signed legislation last year allowing the option, though individuals jurisdictions must proactively opt-in, so as of now that number of cities permitting deliveries is limited. Native Roots said it's been engaging with local governments about the issue for months.
Deliveries for recreational cannabis consumers won't begin until January 2021 under the law.
As more businesses shutter as a result of the pandemic, there's growing demand for alternative means of obtaining marijuana products, and several states have taken steps to address that concern by encouraging deliveries and curbside pickup, for example.
For patients and reform advocates, that represents an ideal solution compared to closing dispensaries altogether. Numerous legal states have categorized cannabis shops as essential services that are exempt from mandates to close down. And according to a poll released this week, a majority of Americans agree with that decision.
But while the market remains largely operational in the midst of this health crisis, reform advocates across the U.S. are feeling the impact and struggling to continue campaign activities, including in-person signature gathering.
Campaigns to change state marijuana programs, legalize psilocybin mushrooms, legalize psilocybin for therapeutic purposes, legalize medical and recreational cannabis, decriminalize psychedelics and broadly decriminalize drug possession have all faced challenges amid the pandemic, and several have implored officials to allow electronic signature gathering to overcome the barrier.
An exception to this appears to be Arizona, where activists recently said they've collected more than enough signatures at this point to qualify for the state's November ballot.
Arizona Marijuana Activists Have More Than Enough Signatures To Put Legalization On Ballot, They Say
Photo courtesy of Philip Steffan.