Epilepsy Patients Who Use 'Artisanal CBD' Have Higher Quality Of Life, Study Finds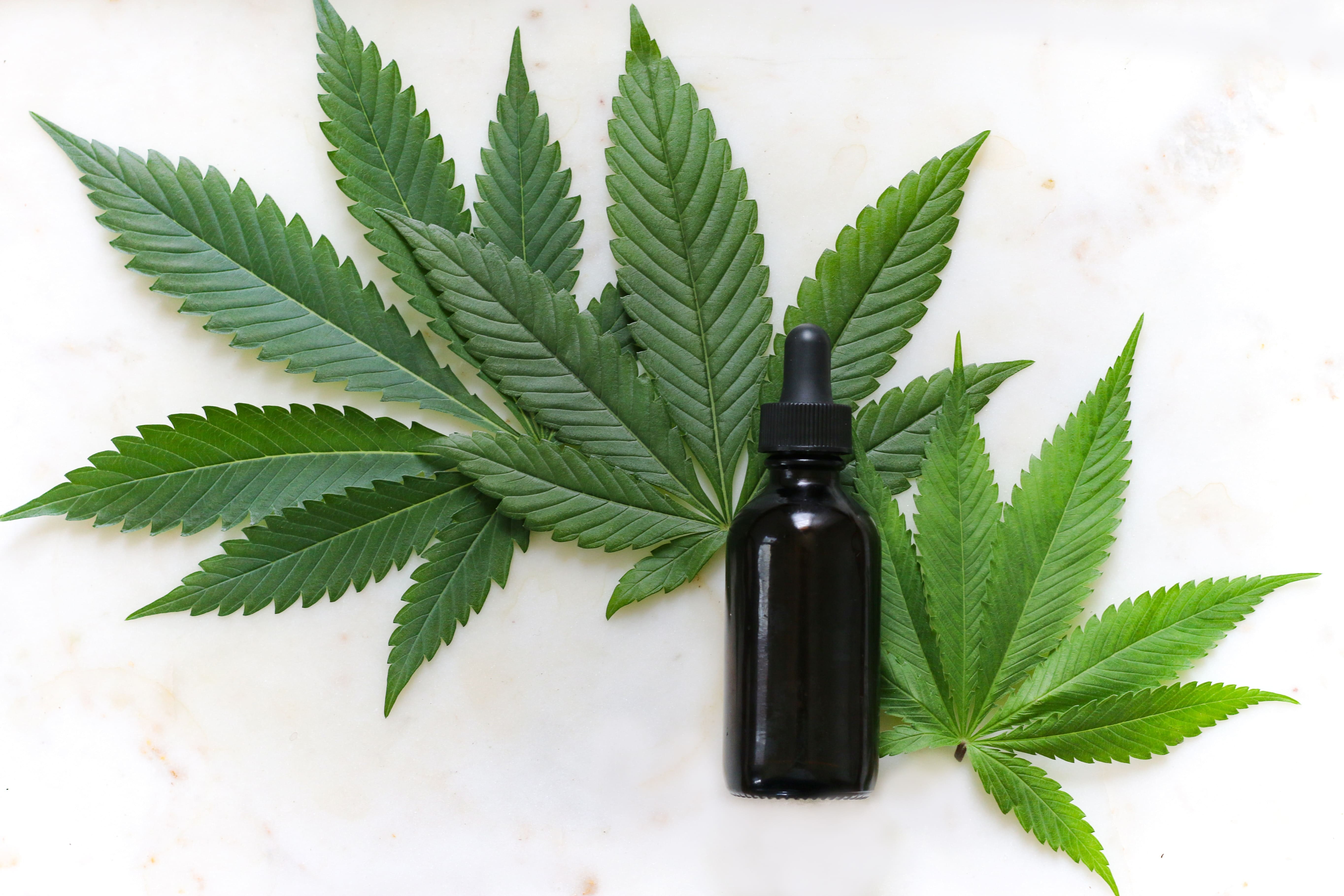 Epilepsy patients who used nonprescription CBD products reported a higher quality of life and better sleep than patients who did not take the cannabinoid, according to the results of a newly published study in the peer-reviewed journal Epilepsy & Behavior.
Patients who used CBD products also better tolerated epilepsy medications, used fewer prescription medications overall and experienced reduced psychiatric symptoms such as anxiety, the study found.
No significant differences in seizure control were observed between patients who used CBD and those who did not, but the study's authors noted that "both groups included a high number of individuals with no past month seizures."
"These findings further emphasize the need for controlled research to determine optimal CBD product types, doses, and concomitant use of other medications that maximize possible clinical benefit while minimizing potential risks," the report says.
The study, "Cross-sectional and longitudinal evaluation of cannabidiol (CBD) product use and health among people with epilepsy," was published Tuesday. It focuses specifically on what authors call "artisanal CBD"—alternatives to the prescription drug Epidiolex, which the U.S. Food and Drug Administration approved in 2018 to treat certain rare types of epilepsy.
"Pharmaceutical CBD is currently a restricted prescription medication, and insurance coverage is often limited to only those patients with the specific approved indications," the report says. "As a result, a large number of patients with epilepsy elect to use alternative CBD products sold widely as dietary supplements by commercial vendors."
The research was funded by Realm of Caring, a nonprofit foundation devoted to cannabinoid therapies that is sponsored by companies that make CBD products. The group conducted the study in collaboration with researchers at the Johns Hopkins University School of Medicine.
"Despite the widespread availability and variety of these alternative cannabinoid products—here referred to as artisanal CBD in contrast to pharmaceutical CBD—controlled studies evaluating their safety or efficacy are rare," the authors write, "making conclusions about the clinical utility of these products uncertain."
To arrive at their conclusions, researchers analyzed the results of surveys returned by 280 epilepsy patients who said they used so-called artisanal CBD products and 138 patients who used no cannabis products. The participants were selected using Realm of Caring patient registries and social media posts, and follow-up surveys were collected from a subset of 190 participants.
Most patients (74 percent) were white, and roughly half (55 percent) were female. The average age was 21 years old, and most (90 percent) reported no history of non-medical or recreational cannabis use. A majority (93 percent) reported epilepsy as their primary condition, while the other 7 percent developed epilepsy related to cancer, autoimmune or neuropsychiatric conditions, sleep disorders or other conditions.
Although those who took CBD products reported fewer seizures than those who did not, the difference was not statistically significant and may be due to random chance.
Other measures of well being, however, were higher in patients who took CBD. Participants filled out standardized questionnaires on quality of life, pain, anxiety and depression and sleep.
While some indicators, such as pain, did not meaningfully differ between the groups, artisanal CBD users reported greater health satisfaction. Sleep was significantly better among CBD users, and patients who used CBD were also less likely to meet the clinical threshold for anxiety.
Those who used CBD also had lower odds of having gone to the emergency room or calling in sick to work or school during the past month.
"Generally, higher quality of life, lower psychiatric symptom scores and improved sleep were observed among people using an artisanal CBD product based on both cross-sectional and longitudinal comparisons," the study says. "Artisanal CBD Users reported significantly better epilepsy medication tolerability, a lower odds of prescription medication use and traditional anticonvulsant use, and reduced healthcare utilization compared with Controls."
"These findings are consistent with research indicating that practitioners recommending CBD in clinical care for epilepsy report integrating the use of CBD both as a means to improve patient quality of life and as well as for seizure reduction," the researchers noted.
Other patients—about 1 in 5 of the survey participants—reported adverse effects from CBD. These included drowsiness (11 percent), apparent worsening of epilepsy symptoms (4 percent), high or prohibitive cost of CBD products (4 percent), worries over legality (3 percent) and either concerns about or experienced interactions with other drugs.
CBD dosing didn't seem to significantly impact the outcomes, although higher doses of CBD were associated with higher quality of life scores and lower odds of a past-month outpatient visit. In general, participants reported using a median dose of 1.4 milligrams of CBD per kilogram of body weight, which authors note "is well below the dose commonly associated with pharmaceutical products (e.g., 10 mg/kg/day is the current recommended maintenance dose for pharmaceutical CBD)."
Authors acknowledge there are a number of limitations to the study, for instance the fact that it's drawn from self-reported data. "These limitations mean that we are not able to directly verify epilepsy characteristics and did not have control over factors like CBD dose or frequency of administration," they wrote. Moreover, participants were drawn from Realm of Caring's patient registry, "which may not generalize to the broader population of patients with epilepsy. Of note, the nature of the sample means that there is a possible referral bias and related increases in expectation for clinical benefit."
Some of the authors also have links to the commercial cannabis industry, according to a study disclaimer. Of the study's eight named co-authors, one, Ryan Vandrey, has received compensation as a consultant or advisory board member from Canopy Growth, MyMD Pharmaceuticals, WebMD and Syqe Medical. Another, Marcel O. Bonn-Miller, is an employee of Canopy Growth and a past director at AusCann Group Holdings.
Overall, the study says, the findings "highlight real-world evidence for the possible utility of artisanal CBD products in a diverse and heterogenous population of patients with epilepsy. Although the lack of a placebo control group precludes determination of efficacy, the consistent observation of clinically meaningful differences between groups at baseline and with Controls who initiated artisanal CBD product use over time suggests that use of these products can improve health and quality of life for patients with epilepsy."
Congress To Vote On Marijuana, Psychedelics And CBD Amendments This Week Following Committee Action
Photo by Kimzy Nanney