EPA boss doesn't know what cannabis looks like (Newsletter: April 12, 2018)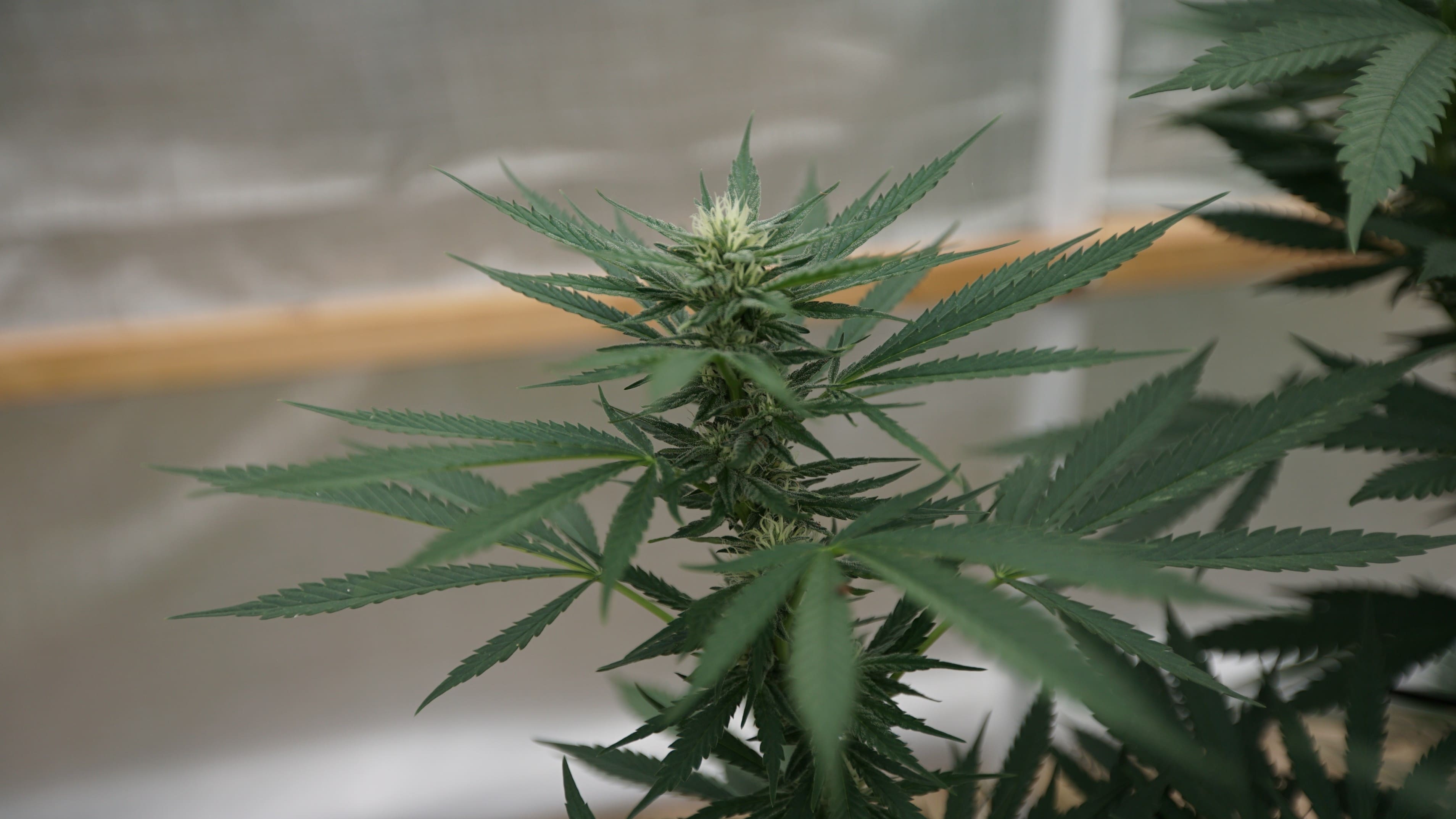 Nixon presses Cuomo on marijuana; Facebook's Zuckerberg faces drug ads questions; FL judge allows homegrow
Subscribe to receive Marijuana Moment's newsletter in your inbox every weekday morning. It's the best way to make sure you know which cannabis stories are shaping the day.
Your support makes Marijuana Moment possible…

Subscribers who value this daily dispatch enough to show their support with a few dollars help me keep doing this. Please chip in and help ensure Marijuana Moment's continued operations.
http://patreon.com/marijuanamoment
/ TOP THINGS TO KNOW
New York Democratic gubernatorial candidate Cynthia Nixon is stepping up the push for legalizing marijuana in her primary battle with Andrew Cuomo,  putting the issue in stark racial justice terms. Cuomo argued in response that the state isn't lagging behind other states and is actually "ahead on it."

Environmental Protection Agency Administrator Scott Pruitt expressed displeasure with the agency's logo because he thinks it looks like a marijuana leaf.

A Florida judge ruled that a medical cannabis patient has the right to grow his own marijuana.

/ FEDERAL
The U.S. Department of Agriculture is considering a plan to allow states to require certain food stamp recipients to undergo drug testing.

Congressman David McKinley (R-WV), Congressman Gus Bilirakis (R-FL) and Congressman Buddy Carter (R-GA) questioned Facebook CEO Mark Zuckerberg about illegal drug ads on the social network.

The U.S. Senate Judiciary Subcommittee on Crime and Terrorism held a hearing on opioids, during which Sen. Dick Durbin (D-IL) questioned officials about revamping the failed drug war.

Congressman Ruben Gallego (D-AZ) criticized former House Speaker John Boehner (R-OH) for not endorsing marijuana law reform sooner.

Congressman Tom Garrett (R-VA) included "meaningful cannabis and criminal justice reforms" in a list of issues he wants the next House speaker to tackle.

U.S. Sen. Chuck Schumer (D-NY) made a bizarre remark about the smell of marijuana.

Michigan Democratic congressional candidate Fayrouz Saad tweeted about the importance of expunging marijuana convictions.

VICE looks at the federal government's confusing and sometimes conflicted position on hemp.

/ STATES

Maine's Senate initially approved a marijuana legalization implementation bill.

The New Jersey Assembly Oversight, Reform and Federal Relations Committee will hold a hearing on marijuana legalization on Saturday.

Colorado Attorney General Cynthia Coffman (R), a gubernatorial candidate, tweeted, "I've already filed legal documents to continue to defend the will of Colorado voters to protect their choice to legalize recreational marijuana. Will always defend the States Constitution… and this is now part of that important document." Separately, the House of Representatives approved a bill to add autism spectrum disorders and acute pain as medical cannabis qualifying conditions.

Arkansas regulators put medical cannabis business licensing on hold amidst a legal dispute about their award process.

Iowa regulators released a request for proposals to become the state's second licensed medical cannabis producer.

The California Senate Public Safety Committee scaled back a pending bill to enact a "zero tolerance" policy on motorists under age 21 who are found with any detectable amount of marijuana in their systems.  Separately, state voters could potentially see two competing criminal justice ballot measures this November.

South Dakota's secretary of state announced her office will soon begin validating signatures for a proposed medical cannabis ballot measure.

Ohio regulators approved the first round of physicians to certify medical cannabis.

A number of former Puerto Rico government officials are now working in the marijuana industry.

/ LOCAL
The Montgomery County, Maryland state's attorney said he's willing to consider marijuana legalization as a solution to unregulated market violence and murders.

Deschutes County, Oregon commissioners are considering pausing the processing of marijuana business applications.

Denver, Colorado regulators sent a bulletin on approval processes for marijuana extraction labs.

Springfield, Ohio police say a dog ate a woman's marijuana, leading her to attack two other women because the dog's owner refused to pay her.

/ INTERNATIONAL
Former Mexican President Vicente Fox is calling for the legalization of opium poppy.

Israel's Cabinet is expected to legalize medical cannabis imports on Sunday.

Jamaican officials are working to remove impediments to the medical cannabis industry.

Eight Argentinian police officers who claimed rats ate more than half a ton of marijuana missing from evidence custody were fired.

/ SCIENCE & HEALTH
A scholarly analysis concluded that "a strict regulation would likely be preferable to prohibition given current estimates of excess harms (externalities and internalities) from cannabis use."

/ OPINION & ANALYSIS
The Seattle Times editorial board is urging the federal government to consider marijuana as an alternative to opioids.

/ BUSINESS  

Hewlett-Packard is providing point-of-sale systems to marijuana retailers through a deal with Flowhub.

Marijuana retailer MedMen is going public.

Canadian cannabis media company Lift is going public.

Leafbuyer Technologies and DOPE Media are entering a partnership.

Netflix is refusing to cancel a planned series on the bloody Philippine "drug war" directed by an ally of President Rodrigo Duterte.

Denver Post Cannabis reporter Alicia Wallace was named as a Columbia University Knight-Bagehot fellow and said she will be leaving the newspaper in the next couple of months.

/ CULTURE     

The NFLPA's president spoke about ongoing discussions about the league's marijuana policy.

Former NFL player Martellus Bennett estimated that "about 89 percent" of players smoke marijuana.
It turns out that VICE's "Smoke Weed With Jeff Sessions" event this week is just this: "Our Jeff Sessions is just an ordinary guy from Wisconsin who wants to have a smoke session with YOU!"

Snoop Dogg said that Willie Nelson is the only person who can outsmoke him.
Make sure to subscribe to get Marijuana Moment's daily dispatch in your inbox.
Photo courtesy of Chris Wallis // Side Pocket Images.