Don't Punish Universities That Study Marijuana, Bipartisan Lawmakers Urge In Letter To Congressional Leaders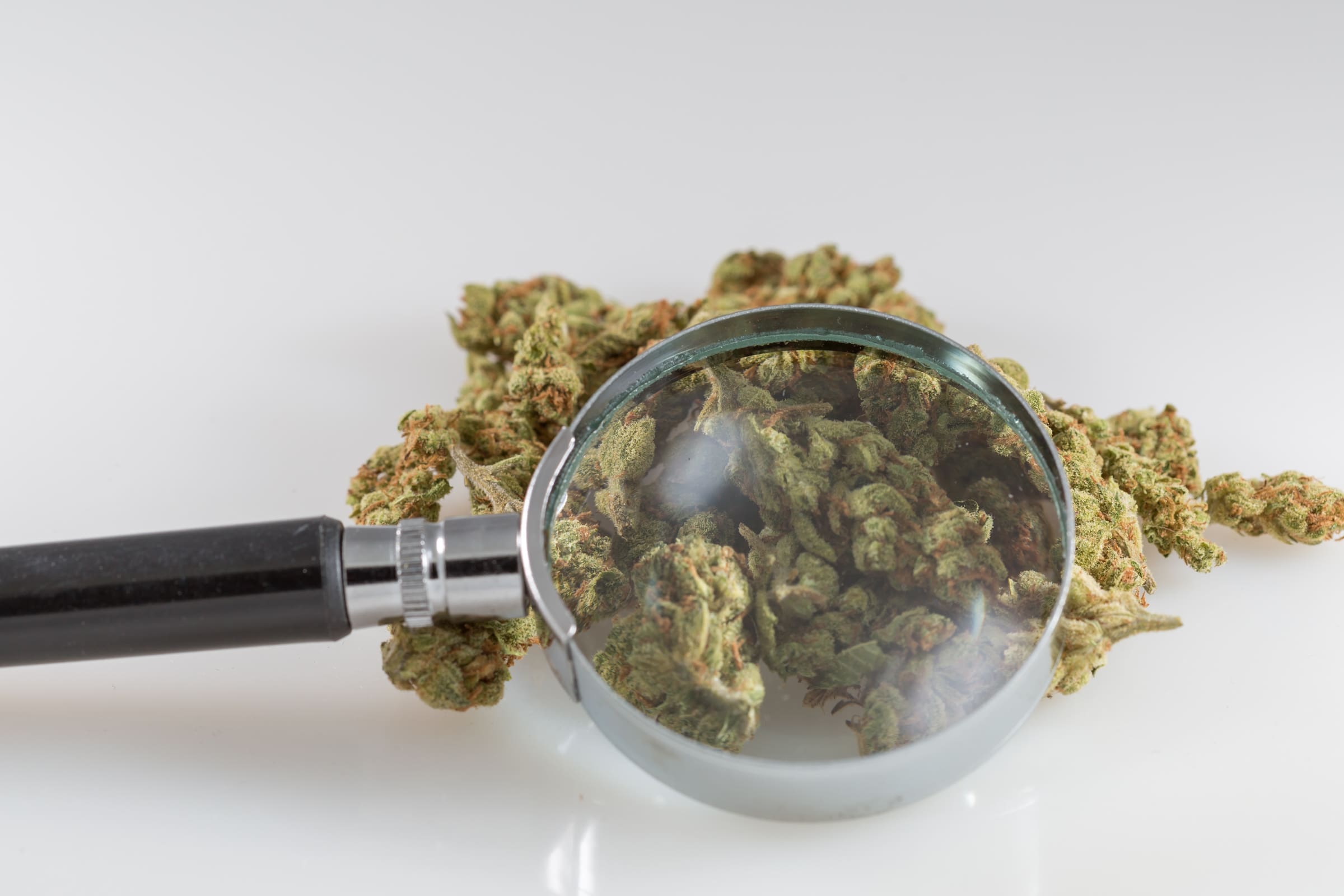 Universities that engage in cannabis research should not have to fear losing their federal funds just for doing science, a bipartisan coalition of lawmakers recently said in a letter to congressional leaders.
The letter, led by Reps. Joe Neguse (D-CO) and Kelly Armstrong (R-ND), requests that language be included in the base bill of forthcoming appropriations legislation stipulating that funds from the Department of Education cannot be withheld solely because a given institution is "conducting or is preparing to conduct research" into marijuana.
"The issue at hand is whether the federal government's prohibition of cannabis as a Schedule I controlled substance under the Controlled Substances Act (CSA) should be a basis for federal agencies to withhold funds from higher education institutions that seek to provide a base for cannabis-specific research," the letter, which was signed by 15 other lawmakers joining Neguse and Armstrong, states. "This risk is particularly worrying for institutions in those states and in the District of Columbia that have taken steps to legalize both the medicinal and recreational use of cannabis, and the majority of U.S. states that presently authorize and regulate the issue of medical cannabis by statute."
In states where cannabis is legal, universities should not be penalized for conducting research of it.

Read our letter 👇🏾👇🏾 pic.twitter.com/hJj4p04Iod

— Rep. Joe Neguse (@RepJoeNeguse) May 5, 2021
"Currently, there are a multitude of higher education institutions conducting a range of cannabis related research, including many in our districts, who prefer for future developments to occur through an accredited educational setting," it continues. "Formal research is especially important as more states legalize medical marijuana. We need medical professionals who are equipped with the knowledge and certification to discuss competently issues surrounding cannabis and health."
"Evidence-based research regarding cannabis ought to be encouraged in academic settings, not discouraged. Although many schools and universities have expressed an interest in conducting scientific and observational research on the cannabis plant, they remain hesitant to do so because of a fear of potentially losing eligibility to receive federal grants from the Department of Education… Our constitutional framework has afforded the whole nation the chance to allow states to differ on many matters of public policy, including cannabis. As a result, that same framework should be extended to the protection of research of cannabis at higher education institutions."
The lawmakers want leaders in the House Appropriations Labor, Health and Human Services, Education and Related Agencies Subcommittee to insert language into an upcoming spending bill that specifically protects colleges that allow marijuana to be researched at their institutions.
The proposed rider reads:
"None of the funds provided by this Act or provided by previous Appropriations Acts to the Department of Education shall be withheld from an institute of higher education solely because that institute is conducting or is preparing to conduct research on marihuana as defined in 21 U.S.C. § 802 (16)."
The subcommittee included a similar rider in an appropriations bill that was introduced last year and passed by the House, so it's not unlikely that it will do so again. That said, the Senate under Republican control did not follow suit last time and the language did not make it into final appropriations legislation that was signed into law. It remains to be seen if the new Democratic Senate will advance the cannabis provision this time.
Beside Neguse and Armstrong, signatories on the new letter are: Reps. Steve Cohen (D-TN), Salud Carbajal (D-CA), Ken Buck (R-CO), Earl Blumenauer (D-OR), Peter Welch (D-VT), Eleanor Holmes Norton (D-DC), Eric Swalwell (D-CA), Don Young (R-AK), Barbara Lee (D-CA), Dina Titus (D-NV), Diana DeGette (D-CO), Peter DeFazio (D-OR), Lou Correa (D-CA), Ted Lieu (D-CA) and Jared Huffman (D-CA).
Neguse, Armstrong and and 25 colleagues wrote a similar letter to House leadership in 2019, stating that "there are a multitude of higher education institutions conducting a range of cannabis-related research, including many in our districts, who prefer for future developments to occur through an accredited educational setting."
This is the second cannabis-related letter to be sent by congressional lawmakers to appropriators this session—and there's increased optimism among advocates that the requests will be honored given that Democrats now control both chambers of Congress and the White House.
Last month, a bipartisan group of legislators joined a sign-on letter urging leaders of a key committee to include provisions protecting all state, territory and tribal marijuana programs from federal interference in upcoming annual spending legislation when it is introduced.
That sign-on letter—led by Congressional Cannabis Caucus co-chairs Rep. Earl Blumenauer (D-OR) and Barbara Lee (D-CA), along with Reps. Tom McClintock (R-CA) and Eleanor Holmes Norton (D-DC)—notes the growing number of states that have legalized cannabis for medical or recreational purposes and argues that the Department of Justice should be barred from enforcing prohibition against citizens who comply with those local policies.
Read the letter on university protections for marijuana research below: 
Cannabis Research Letter by Marijuana Moment
Colorado Governor Signs Bill To Expand Medical Marijuana Access For Students In Schools