Don't Drive High On Marijuana Even If You're Being Chased By An Axe Murderer, Federal PSA Says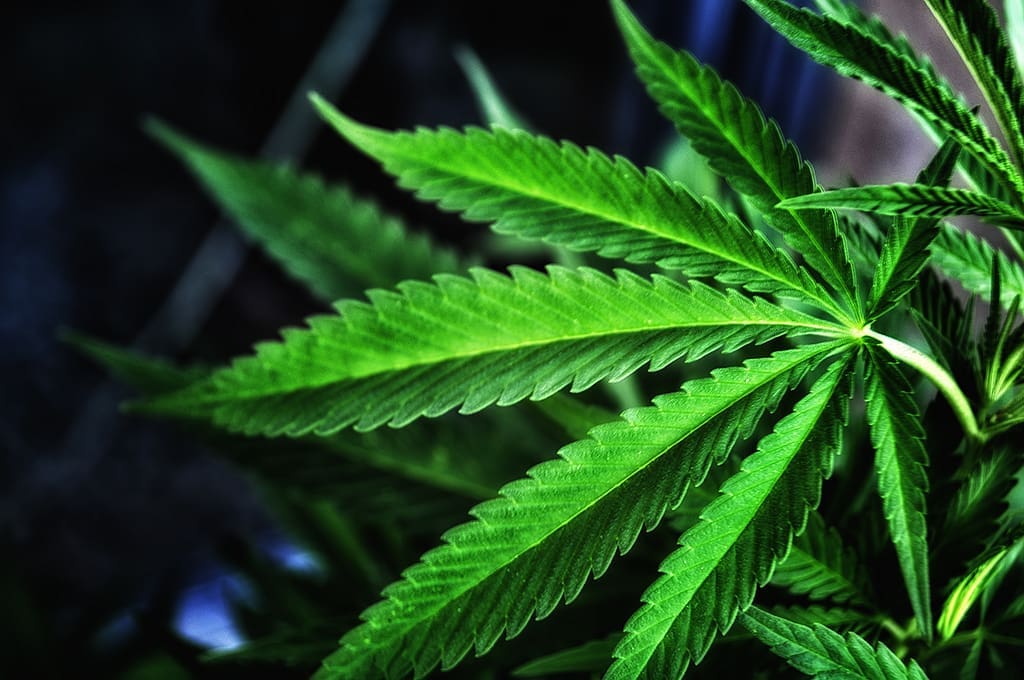 The latest push by the federal government to deter marijuana-impaired driving is coming to TV, radio and the web. Its message? Even if you're being chased by an axe-wielding psychopath, it's not worth driving high.
The ad, a partnership between the National Highway Traffic Safety Administration (NHTSA) and the Ad Council, is the first TV spot developed by Vox Creative, the advertising arm of Vox Media. In it, two men run for their lives from a would-be murderer, dodging axe blows while reciting reasons not to drive stoned.
The men ultimately find a vehicle to escape the scene, but the driver pauses before he turns the key in the ignition. "Wait wait wait," he says. "I can't drive. I'm high."
(Don't worry. The two would-be murder victims swap seats and end up getting away safely while the sober one mans the wheel.)
"The rules around marijuana use can be confusing. But when it comes to marijuana use and driving, all you need to remember is one rule: Driving impaired is illegal everywhere."
The Ad Council campaign also includes radio and online advertisements. A 30-second version of the video will run on TV, while a longer, 80-second version (embedded above) will reportedly run on Vox.com and the brand's ad marketplace, Concert.
"Many marijuana users don't see a problem with driving after use, but research shows marijuana can slow reaction time, impair judgment of distance, and decrease coordination – all skills necessary for the safe operating of a vehicle," the Ad Council said in a statement accompanying the new video. "Our campaign targets young men aged 18 to 35, many of whom reject the common stereotypes of marijuana users."
Stereotypes or no, the campaign reminds consumers that driving under the influence of marijuana is illegal in all 50 U.S. states—even if cannabis itself is legal in a growing number of them.
"The rules around marijuana use can be confusing," its website says. "But when it comes to marijuana use and driving, all you need to remember is one rule: Driving impaired is illegal everywhere."
Beyond the video and radio ads, the awareness push also includes a number of self-aware signage with messages such as "This is an ad that says you shouldn't drive high."
As more states have considered legalizing marijuana in recent years, highway safety has become a major focus. Opponents often contend that increased roadway risks themselves are enough to tap the brakes on reform.
In a typical example, the Washington Post's editorial board in 2014 came out against legalization in Washington, D.C., citing "negative consequences, including increased instances of impaired driving."
While being impaired no doubt increases drivers' danger to themselves and others, some critics have complained that the risks of marijuana-impaired driving have been overblown, used as a fear tactic to chill cannabis reform. They argue that research on cannabis and driving is still thin and conflicted, and that the drug's effect on driving pales in comparison to alcohol and some prescription drugs.
A report commissioned by Congress and published last year cast doubt on the dire warnings of THC-impaired driving. "Although laboratory studies have shown that marijuana consumption can affect a person's response times and motor performance, studies of the impact of marijuana consumption on a driver's risk of being involved as a crash have produced conflicting results, with some studies finding little or no increased risk of a crash from marijuana usage," the Congressional Research Service wrote.
NHTSA, part of the Department of Transportation, has long acknowledged that THC concentration in drivers' blood levels does not correlate with driver impairment. (The campaign even includes that fact on its website. "Unlike alcohol, there is no correlation between rising THC level and driver impairment," it says. But that doesn't mean it's safe to drive high: "Some research studies have found that peak performance deficits are observed long after peak THC level occurs.")
The lack of a clear correlation between marijuana and impaired driving has been enough to push some jurisdictions to reconsider per-se THC limits, under which drivers can be charged with a DUI based on the amount of THC in their blood regardless of any evidence of actual impairment.
In Pennsylvania, lawmakers last month introduced a bill that would force police instead to prove impairment. The legislation would exempt medical marijuana patients from the state's existing DUI law, and police would instead have to demonstrate that a patient's driving was actually impaired by the drug.
Meanwhile, Congress is taking steps to require states to study the impacts of marijuana-impaired driving. Legislation introduced last month would force states that have legalized cannabis, and only those states, to consider how to educate and discourage people from driving while high. Advocates have questioned that approach, noting that while impaired driving is an important issue, it's not limited to states with legal cannabis.
Earlier this month, the U.S. House of Representatives voted to take a number of steps related to marijuana-impaired driving, including directing federal agencies to prepare a report on "the establishment of a national clearinghouse for purposes of facilitating research on marijuana-impaired driving." Rep. Peter DeFazio (D-OR), a sponsor of the bill, also wants the report to outline how researchers in states that haven't legalized marijuana can still access cannabis from dispensaries to study the drug's effects on driving.
Congress rejected another amendment, however, that would have required NHTSA "carry out a collaborative research effort to study the effect that marijuana has on driving and research ways to detect and reduce incidences of driving under the influences of marijuana."
Colorado's Marijuana Legalization Law Decreases Crime In Neighboring States, Study Finds
Photo courtesy of Carlos Gracia
SXSW Wants You To Vote On Marijuana And Psychedelics Panels For 2021 Event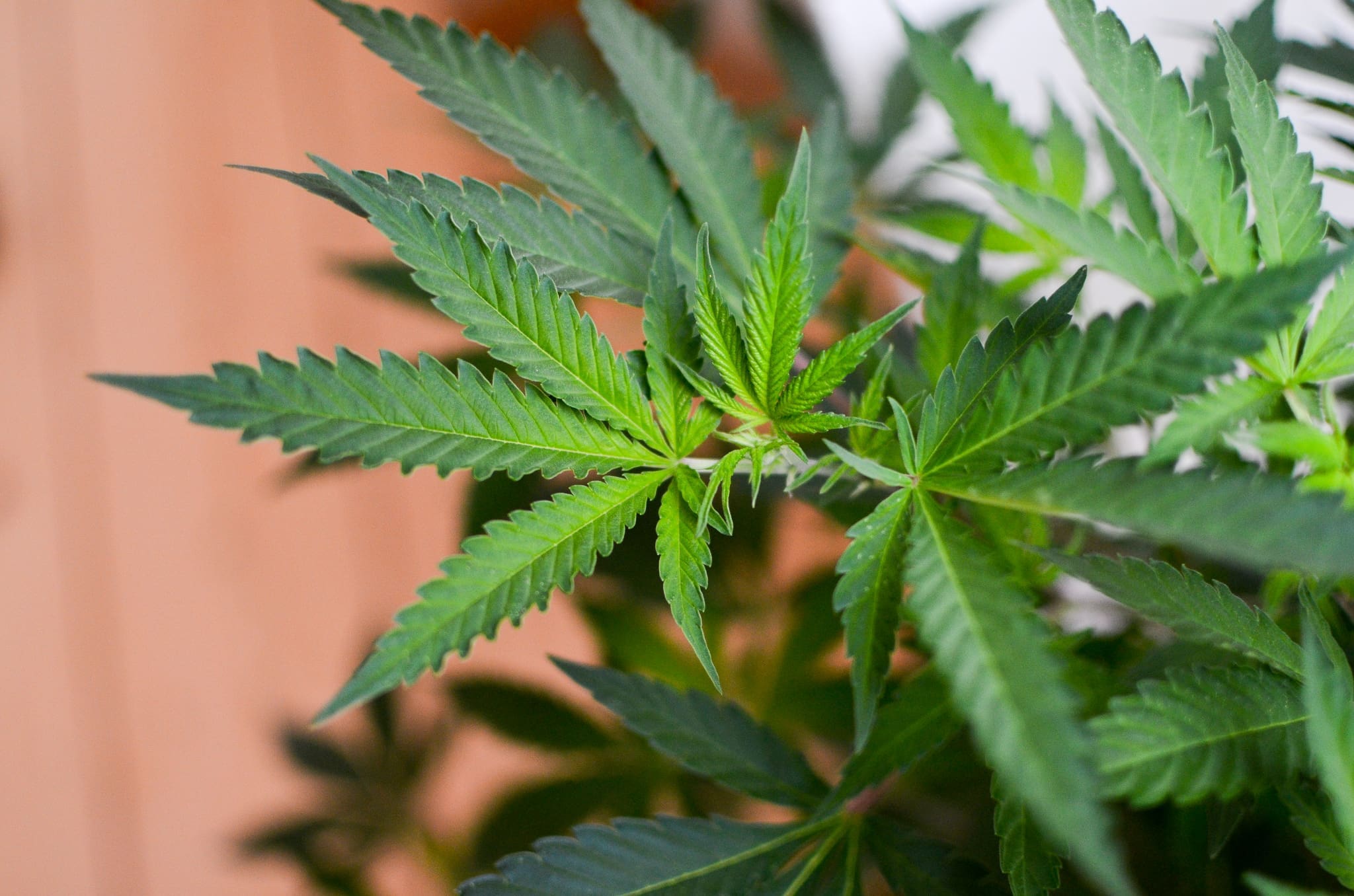 Dozens of marijuana-related panels have been proposed for next year's South by Southwest (SXSW) event, and several other submissions mention psychedelics. Now the festival needs the public's help in deciding which ones make the cut.
Through Friday, SXSW is asking people to comment and vote on 48 proposed panels for SXSW 2021 that involve cannabis and four that mention psychedelics. The festival, normally a trendy annual event in Austin, will be held online in March.
Proposals for the panels span the gamut, from issues of social equity in legal cannabis to DIY healthcare and home entheogenic medicines. Most of the proposals have an industry feel—a nod to the festival's "cannabusiness" track featured in recent years—while other pitches are especially timely: More than one mentions cannabis and COVID-19.
Help us shape #SXSW Online! Browse session proposals and let us know what you want to see next March. https://t.co/WYYNl9PRgF

— SXSW (@sxsw) November 16, 2020
Anyone is free to comment on the proposals through the festival's PanelPicker tool. To vote, you'll need to sign up for a free SXSW account.
Among some of the notable names put forward for the 2021 festival include Bay Area recording artist and entrepreneur Berner, co-founder of the marijuana brand Cookies; Cat Packer, director of the Los Angeles Department of Cannabis Regulation; Al Harrington, a former NBA player who founded his own cannabis company; and Toi Hutchison, senior advisor on cannabis control to Illinois Gov. J.B. Pritzker (D).
There's a lot of overlap between panel topics, so be sure to look through them all. Try searching with terms like "cannabis" or "psychedelics." Many carry the festival's "cannabusiness" tag.
Here's just a taste of some of the options that could be featured at SXSW 2021:
Celebrities Redefining Cannabis Entrepreneurship — It wouldn't be SXSW without celebrity. This panel features Gilbert Anthony Miliam Jr., the musical artist better known as Berner, who co-founded and runs the trendsetting cannabis brand Cookies. The panel centers on how entrepreneurs of color in the marijuana space are working to rectify past injustices of the drug war and what the future intersection of entertainment and cannabis might look like.
The Future of Cannabis Is Appellation Designation — Interested in craft cannabis? Representatives from Big Rock Partners, Sonoma Hills Farm, Henry's Original and Moonmade Farms discuss how a new California "appellation of origin" law could impact growers and help inform consumers about where their cannabis comes from.
The Stoners and the Suits: Building Bridges — One of the earliest entrepreneurs to enter legal cannabis, Andrew DeAngelo, president of DeAngelo Brothers Productions LLC, shares how he's been "both a 'stoner' and a 'suit'" during his 35 years in the marijuana business and offers ideas about how to build trust between groups that often find themselves at odds.
DIY Healthcare: From Seed to Self Reliance — For those who like to get their hands dirty, Amanda Reiman, CEO and founder of Personal Plants, explains home production and processing of plant-based medicine, including cannabis and psychedelics.
Can We Ensure Equity In Cannabis Policy? #YesWeCan — This solo panel by Cat Packer, director of the Los Angeles Department of Cannabis Regulation, focuses on how we can "build a more equitable society for those previously and currently affected by cannabis policy," as well as other areas of society affected by cannabis policy. Packer, who previously worked for the advocacy group the Drug Policy Alliance, shares her perspective as a self-described "agitator" within the space and acknowledges there's still work to be done.
The Crop They Won't Share–Disrupting Legalization — "Legal Cannabis Doesn't Care About Black People," begins the description of this panel, which notes that 96 percent of cannabis business licenses in the U.S. have gone to white owners. Featuring speakers such as Toi Hutchison, senior advisor on cannabis control to Illinois Gov. J.B. Pritzker (D), and Melek Dexter, founder and CEO of Lets ReUP and Do Better Project, this is yet another worthy look at the need for social justice in the cannabis industry.
The Urgency for An Equitable Cannabis Industry — Another proposed panel centering on the need for social equity in cannabis, this one features a more industry-side perspective. It includes Tahir Johnson, business development and diversity and inclusion manager at the National Cannabis Industry Association, as well as Curaleaf VP of Social Responsibility Khadija Tribble and representatives from Lantern and Fyllo.
Psychedelics: Rewiring Mental Health Care — Professors from Johns Hopkins University and the Mount Sinai School of Medicine are among the speakers on this panel looking into the therapeutic uses of psilocybin, the main psychoactive ingredient in psychedelic mushrooms. Panelists will explain psilocybin's potential benefits to treat psychiatric and behavioral disorders, discuss common misconceptions and examine existing problems in mental health care.
Reporting on the Corporatization of Psychedelics — With more and more interest in the mental health applications of psychedelics, yet another illicit drug market could soon go legal. In this panel, the CEO and managing editor of DoubleBlind Mag, which covers psychedelics, sit down to discuss how cannabis paved the way for psychedelics and how for-profit interests could upset efforts at equity.
It's not yet clear how many of the proposals will be selected. In 2019, the festival boasted more than 20 cannabis events, including discussions on entrepreneurship by women and the prospect of marijuana reform in Texas. Sixty-two cannabis proposals were submitted for consideration in that festival.
SXSX's 2019 cannabis track also caused some controversy when former House Speaker John Boehner (R), who joined the board of a major cannabis firm after leaving office, delivered a keynote address, which drew protests from social justice advocates who argued that corporate marijuana firms had overlooked equity issues.
SXSW 2020 was scheduled to feature 24 different cannabis panels, but the festival was canceled due to the pandemic.
Texas Democrats Say Marijuana Can Help The Economy, But Republicans May Stand In The Way
Photo courtesy of Philip Steffan
Feds Cite Marijuana Comments By Seth Rogen, Joe Rogan And Other Celebs In COVID PSA Database
The Trump administration appears to have considered celebrities' views on marijuana legalization and drug use to be relevant factors when selecting spokespeople to participate in a public education campaign on coronavirus prevention, internal documents show.
From Seth Rogen to Kim Kardashian to Joe Rogan, drug policy views or experiences were apparently considered in the vetting process.
The House Oversight Committee late last month released a "PSA Celebrity Tracker" database that was maintained by a campaign headed by Trump aide Michael Caputo. It listed nearly 300 celebrities that contractors vetted as potential spokespersons for a "Helping the President will Help the Country" ad campaign to promote public safety amid the pandemic.
That list—which was obtained as part of a congressional committee inquiry into COVID-related spending by the U.S. Department of Health and Human Services (HHS)—contains brief notes on each prospective participant that flag political affiliations and policy positions on a number of "liberal" issues, including cannabis reform and same-sex marriage. It also notes prior convictions for drug and other offenses.
Marijuana specifically came up in the notes section for four would-be celebrity spokespersons: Seth Rogen, Seth McFarlane, Kelly Clarkson and Armie Hammer. Others were flagged more broadly for drug reform stances or past drug crimes.
For comedian and actor Rogen, one of the most outspoken celebrity advocates for cannabis policy reform and a marijuana culture icon, the note states: "Describes himself as 'left wing'; has been outspoken about marijuana legalization." Rogen already offered some coronavirus advice to young people in August, urging against public gatherings and telling followers to instead "hang out alone and smoke weed and watch movies and TV shows."
McFarlane, the creator of the TV show Family Guy, "supports the legalization of cannabis," the spreadsheet says.
Clarkson, a singer, has "voiced her liberal opinions including legalizing marijuana" and NFL protests against police brutality.
And a 2011 cannabis possession conviction for the actor Hammer evidently came up during the PSA vetting.
Kim Kardashian, Kelsey Grammer, Tito Ortiz, Andrew Zimmern and Jason Bateman each were noted as having discussed using drugs or struggling with addiction.
Podcaster Joe Rogan, meanwhile, was flagged for his more wide-ranging "pro-drug legalization views."
While it does not necessarily seem that these notes on each celebrity's backgrounds indicated they would be disqualified from participating in the COVID-focused PSA that never ultimately materialized, it indicates that political ideologies such as support for marijuana legalization were areas of interest to the administration, or at least to Caputo, who serves as HHS's spokesman.
Democratic lawmakers took exception to the overall plan, which was first reported by Politico.
"It is critical that HHS provide accurate, nonpolitical public health information to the American people that encourages mask wearing, social distancing, and other science-backed public health recommendations," the chairs of the Oversight Committee, Select Subcommittee on the Coronavirus Crisis and Oversight's Economic and Consumer Policy Subcommittee said in a joint press release.
"Yet, the documents we have obtained indicate that HHS political appointees sought to use taxpayer dollars to advance a partisan political agenda and direct taxpayer money to their friends and allies," they said.
None of the celebrities with drug-related notes on the tracker list seem to have agreed to participate. Of the select few public figures who did agree, they all later declined the opportunity.
Marijuana Reform Omitted From Biden Transition Plan On Racial Equity Despite Campaign Pledges
Photo courtesy of YouTube/Jimmy Kimmel Live.
Schools And NCAA Could Ban Marijuana Sponsorships Under Bill To Let Student Athletes Monetize Their Success
A new bipartisan congressional bill aimed at helping student athletes monetize their success contains a provision that would let colleges and intercollegiate organizations block them from making sponsorship deals with marijuana businesses.
While the legislation would address a longstanding controversy over inequitable payment to college athletes, drug policy reform advocates are disappointed to see the legislation perpetuate anti-cannabis policies despite the growing, state-level legalization movement.
The Student Athlete Level Playing Field Act, introduced by Rep. Anthony Gonzalez (R-OH) and seven other original cosponsors, would make it so colleges and associations like the NCAA could not prohibit students from being involved in intercollegiate athletics if they've entered into sponsorship agreements.
However, it stipulates that the exception would not apply if the sponsorship is from a "seller or dispensary of a controlled substance, including marijuana."
Student drug policy reform advocates took exception to the cannabis provision.
"Student-athletes are professionals and deserve the right to earn funding from any legal service they deem fit. As young professionals, they can determine for themselves if an endorsement is going to hurt or help their career," Luis Montoya, co-interim executive director of Students for Sensible Drug Policy, told Marijuana Moment. "These restrictions are not based in any science, and in particular ignore community re-investment efforts by the cannabis industry. Banning student-athletes from accepting endorsements from an industry that wants to reinvest in local communities only limits the opportunities afforded to these young professionals."
The bill, filed last month, would also allow actions against students who get endorsement deals with alcohol, tobacco, adult entertainment or gambling companies.
Meanwhile, for lead bill sponsor Gonzalez, this particular provision seems to depart from his overall record on cannabis reform.
The congressman voted in favor of spending bill riders to protect all state, territory and tribal marijuana programs from federal intervention in 2019 and this year.
In other education-related drug policy developments, a separate House bill filed last year would repeal a federal law punishing college students who are convicted of drug offenses by stripping them of their financial aid. That reform cleared the Education & Labor Committee as part of a broader college affordability bill, but it has not advanced further.
In any case, Gonzalez touted his new legislation, arguing in a press release that it "delivers meaningful reforms and will make a difference in the lives of student athletes of all levels of competition across the country."
Rep. Emanuel Cleaver (D-MO), an original cosponsor, said the measure "is a civil rights issue."
"For far too long college athletes across the country—many of whom are people of color—have been denied the basic right to control their name, image and likeness," he said. "What we wanted to do from the outset was come to a bipartisan consensus that puts forth a national framework that gives college athletes the same rights every other American in the country is already afforded."
But while the congressman acknowledged racially disparate policies in college sports, it's also the case that the war on drugs has disproportionately impacted African Americans and Latinos. Reform advocates who support cannabis legalization have emphasized the need to create opportunities for people from communities harmed by prohibition enforcement to participate in the newly legal marijuana market.
And so while the athletics bill seeks to make a seemingly benign exemption for allowing marijuana-related sponsorships, the policy also makes it so students of color who've been most negatively affected by these college policies are unable to benefit from endorsement deals with an industry that advocates are hoping can play a proactive role in fostering racial equity.
Earlier this year, Major League Baseball clarified that players can consume cannabis without being disciplined, but moved to ban them from entering sponsorship deals with marijuana companies.
New Zealand Marijuana Legalization Trails In Early Referendum Results, But More Votes To Be Counted