Delaware's Marijuana Legalization Bill Is Still Alive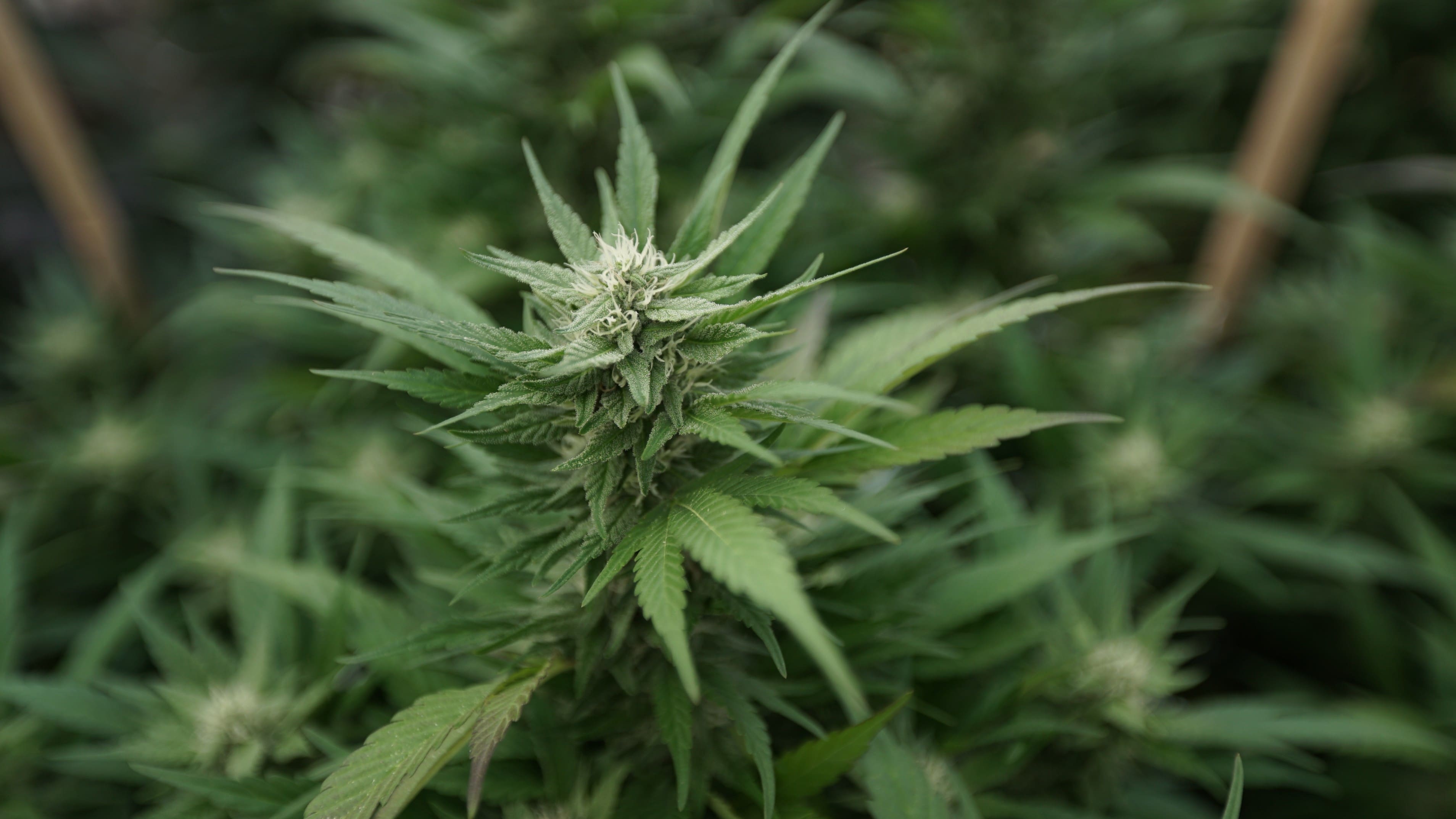 With less than a week until Delaware's legislative session wraps up for the year, a bill to fully legalize marijuana could still pass.
The bill, H.B. 110, would permit adults over 21 to use, transport and possess up to one ounce of cannabis, as well as five grams of concentrates, for personal use. It wouldn't allow individuals to grow their own plants, but it would establish a recreational marijuana retail system statewide.
A majority of Delaware voters (61 percent, according to a 2016 University of Delaware poll) support marijuana legalization, but the prospect of the bill's passage remains uncertain. As currently written, 25 out of 41 representatives would have to approve the legislation—and insiders in the state capitol in Dover tell Marijuana Moment they're not sure the votes are there.
But while many observers had crossed Delaware off the list of states that could legalize marijuana in 2018 weeks ago, Rep. Helene Keeley (D), the chief sponsor of the bill, added a comprehensive amendment last week that advocates believe gives the proposal a shot to pass before the legislative deadline.
The revised bill would set aside 20 percent of tax revenue collected from retail marijuana sales to fund substance abuse treatment programs, invest in seed-to-sale tracking and bar product packaging that might appeal to children. It would also remove three criminal penalties, which lowered the vote threshold to 60 percent because state law requires a two-thirds supermajority to pass any bill that includes criminal penalties.
The reason that a supermajority of 60 percent of lawmakers would still have to approve the bill even with the amendment is because the legislation still includes "fees and taxes," Karen O'Keefe, director of state policies at Marijuana Policy Project, said in an action alert email this week.
The revisions were partially responsive to a February report submitted by the Adult Use Cannabis Task Force, which was put together by Keeley in order to "study issues surrounding the possible future legalization of non-medical, adult use cannabis in Delaware."
"Sen. Margaret Rose Henry (D) and I took the discussion and comments received during the Adult Use Cannabis Task Force seriously and we believe this amendment reflects the hard work of the task force members," Keeley said in a press release. "The Adult Use Cannabis Task Force brought together a variety of stakeholders and has compiled thoughtful and diverse information that would improve House Bill 110."
"It has been a priority of mine to take our time and carefully study the issues and industries that would be impacted by cannabis regulation. We have the opportunity to create an entirely new industry in Delaware and I am committed to ensuring that cannabis is regulated responsibly and safely."
Tom Donovan, an attorney who sat on the task force, wrote in a recent editorial for Delaware Online that "Delawareans will know one way or the other by June 30, if their interests are being served by their elected officials."
"They will know if the 61 percent in favor of legalizing cannabis will be fairly represented when a vote on HB 110 is finally taken. They will know if they have a voice in creating sensible policies, or if politics as usual takes that away from them," he said.
The bill will effectively die if it fails to pass, or doesn't come up for a vote, before the June 30 end-of-session deadline.
One official familiar with the legislation told Marijuana Moment that a House vote would take place on Wednesday or Thursday, if at all. If the House does vote to pass the bill, it would then have to be taken up in the state Senate, where its likelihood of passage is unknown, by Saturday.
Should the bill ultimately pass, it could face another challenge: Delaware Gov. John Carney (D).
In February, a spokesperson for Carney told the Associated Press that the governor "does not believe now is the time to move forward with legalization."
"The governor does not believe that Delaware should be a test case, and should instead continue to monitor implementation in other states."
Marijuana Moment requested comment on the status of the governor's position on the issue, but a representative from his office did not respond by the time of publication.
Photo courtesy of Chris Wallis // Side Pocket Images.
Berkeley City Council Considers Decriminalizing Psychedelics This Week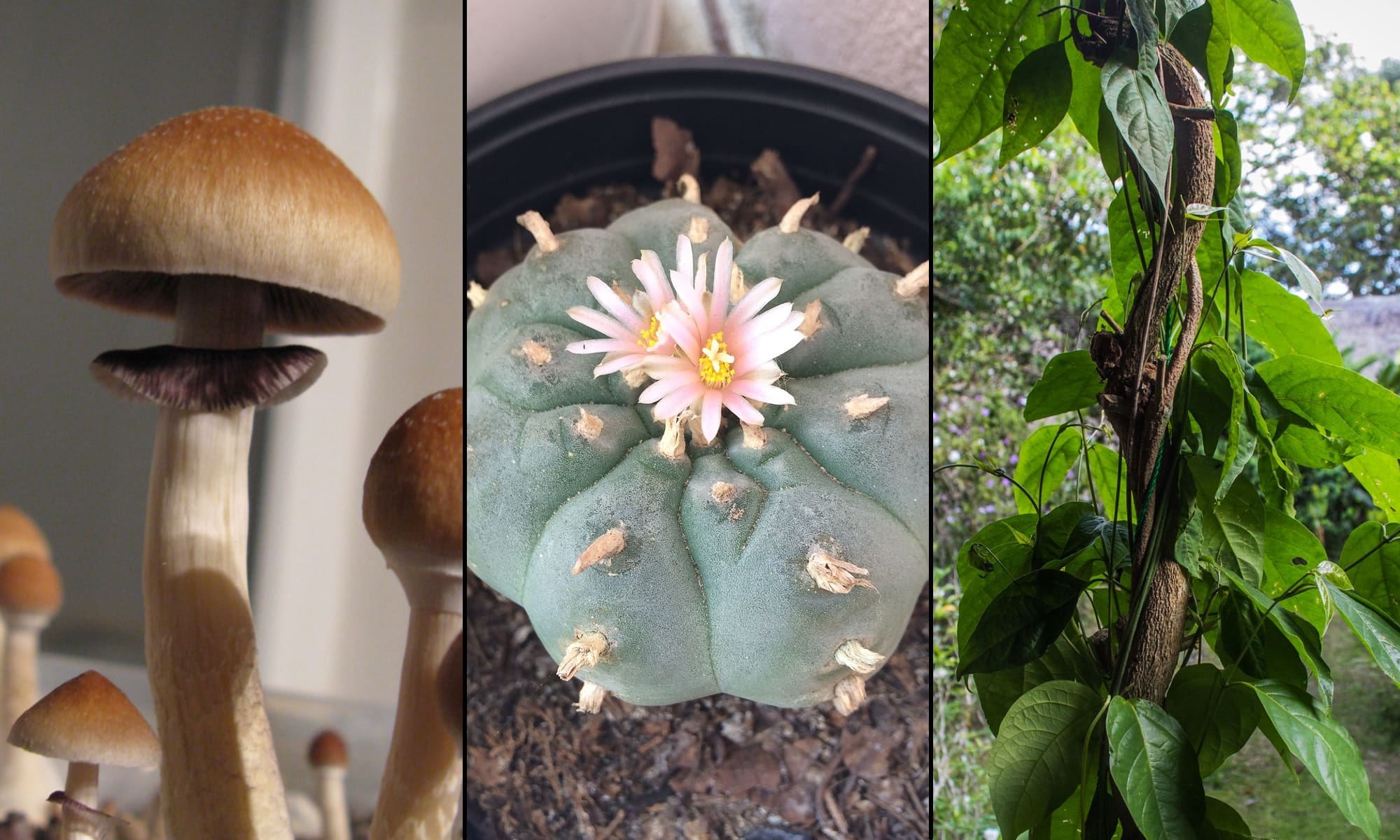 A resolution to decriminalize psilocybin and other psychedelics will go before a Berkeley, California City Council committee on Wednesday.
Decriminalize Nature, the group behind the measure, also led the charge to successfully get a measure decriminalizing entheogenic plants and fungi approved by the City Council in neighboring Oakland last month.
In Berkeley, the Public Safety Committee will discuss the proposal and can either decide to hold it for a future meeting or advance it to the full Council. The public is able to attend Wednesday's special meeting and share their perspective on the resolution, but Decriminalize Nature stressed in a tweet that this "is a small meeting, so you do NOT need to attend."
Is it time for #DecriminalizeNature #Berkeley? Agenda 4 at the public safety meeting this Wed. July 17, with the Decriminalize Nature team! This is a small meeting, so you do NOT need to attend. But if you live in Berkeley, write your City Council! https://t.co/gMSDkegMPU

— Decriminalize Nature (@DecrimNature) July 15, 2019
However, city residents are being encouraged to write to their Council members and urge them to vote in favor of the measure, which would codify that "no department, agency, board, commission, officer or employee of the city, including without limitation, Berkeley Police Department personnel, shall use any city funds or resources to assist in the enforcement of laws imposing criminal penalties for the use and possession of Entheogenic Plants by adults of at least 21 years of age."
The resolution defines the covered substances as "plants and natural sources such as mushrooms, cacti, iboga containing plants and/or extracted combinations of plants similar to ayahuasca; and limited to those containing the following types of compounds: indoleamines, tryptamines, phenethylamines."
Councilmembers Rigel Robinson and Cheryl Davila are sponsoring the resolution, which does not allow for commercial sales or manufacturing.
The lawmakers provided background information on the measure in a report to their colleagues and the mayor, describing the medical potential of various psychedelics as well as the success of decriminalization measures in Denver and Oakland.
"It is intended that this resolution empowers Berkeley residents to be able to grow their own entheogens, share them with their community, and choose the appropriate setting for their intentions instead of having to rely exclusively on the medical establishment, which is slow to adapt and difficult to navigate for many," they wrote.
While efforts to eliminate criminal penalties associated with psilocybin and other psychedelics have so far centered in jurisdictions that have historically embraced marijuana legalization and broader drug reform, the conversation around decriminalizing psychedelics is spreading nationally.
Shortly after Oakland approved its measure, Decriminalize Nature received inquiries from activities in cities from across the country. The group has kept track of each city where organizers are pursuing decriminalization.
Nature lovers are organizing coast to coast (and Hawaii)! Is your city on the map? Connect to join with your local community, or if you have the motivation to propose a similar initiative in your city/town/county, let's start growing! contact [email protected] #DNUSA pic.twitter.com/38UxLKK9RN

— Decriminalize Nature (@DecrimNature) July 2, 2019
On Monday, a conversation around changing laws governing psychedelics reared during a City Council meeting in Columbia, Missouri. One resident implored the body to take up a resolution to decriminalize the natural substances, pointing to their therapeutic benefits.
Councilmember Mike Trapp said that the student's proposal should be considered and that a government advisory board on public health should provide input on the medical potential of psychedelics, describing it as "very promising."
Hawaii Governor Vetoes Two Cannabis Bills While Letting Decriminalization Become Law
Photo elements courtesy of carlosemmaskype and Apollo.
Colorado Governor And USDA Official To Discuss CBD At Hemp Event
Colorado Gov. Jared Polis (D) and a U.S. Department of Agriculture (USDA) official will speak at a hemp conference next month to discuss policy and regulations concerning hemp-derived dietary supplements.
The American Herbal Products Association (AHPA) announced the lineup of their first-ever hemp and CBD conference last week. The two-day event is meant to "provide critical information for companies navigating the rapidly evolving legal, regulatory and financial landscapes to manufacture and market dietary supplement products with hemp or hemp-derived ingredients including cannabidiol (CBD)."
Following the legalization of hemp and its derivatives under the 2018 Farm Bill, lawmakers and stakeholders have been quick to highlight the industry's potential and to call for an expedited rulemaking process so that CBD can be lawfully marketed in food items and dietary supplements.
This conference will focus on dietary supplements in particular, with presentations on the current regulatory landscape for such products, compliance issues for hemp businesses and market analysis.
Polis has been a vocal advocate for marijuana reform and pledged in his State of the State address in January that he would make "good on the promise of industrial hemp in Colorado."
Longtime hemp industry supporter, former U.S. Congressman and current Colorado Governor Jared Polis to present at AHPA Hemp-CBD Supplement Congress — https://t.co/2wPOcvdkHr — #supplement #cbd #hemp #hempindustry @GovofCO pic.twitter.com/tYhqj8HFlx

— AHPA (@AHPAssociation) July 10, 2019
"With our world class universities like Colorado State and Adams State, which are at the forefront of hemp innovation with the leading hemp manufacturers and cultivators already here, we want to seize on this opportunity under the most recent national Farm Bill to help make Colorado the national leader in industrial hemp production," Polis said at the time.
AHPA's two-day event will also feature USDA Senior Marketing Specialist William Richmond, who will brief attendees with an update on the department's progress developing regulations for CBD. The department said last month that it is aiming to release an interim final rule on hemp in August.
But while USDA has regulatory authority over hemp, businesses will also have to await guidance from the Food and Drug Administration (FDA) on marketing consumable CBD products. FDA said last week that it is "expediting" its rulemaking process and will release a report on its progress by early fall.
Former FDA Commissioner Scott Gottlieb said that because CBD exists as an FDA-approved drug and hasn't previously been added to the food supply or in dietary supplements, the agency will have to create an alternative regulatory pathway for the compounds, which could take years without congressional action.
In the meantime, it appears that both federal agencies are taking steps to increase transparency around their regulatory progress. Two days before the USDA official is set to appear at the AHPA conference, an FDA representative is scheduled to keynote a separate hemp industry summit to discuss related issues.
Marijuana Legalization Could Be On The Horizon For British Virgin Islands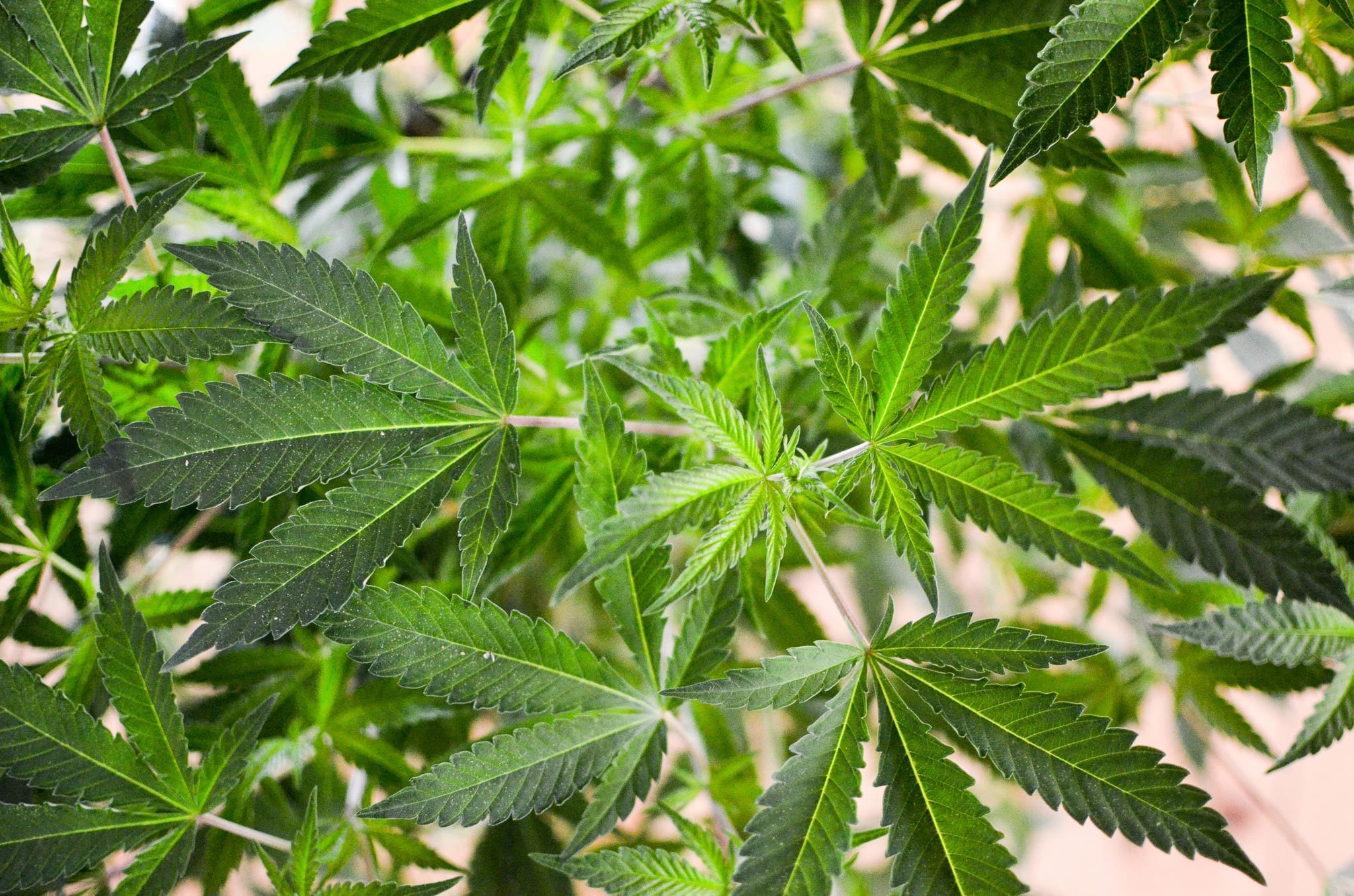 The British Virgin Islands (BVI) could soon have a bill to legalize marijuana before the legislature, according to a government official.
Details are sparse, but Agriculture Minister Natalio Wheatley said on Saturday that the draft legislation under consideration would address concerns about youth consumption and impaired driving while ensuring that adults no longer face jail time for simple possession.
"We certainly know that marijuana, which contains THC, has an impact on your disposition. It has an impact on you being able to complete certain tasks," he said, according to BVI News. "We don't want to fool everyone into thinking that we think persons should be up and down smoking marijuana through the streets without any sort of regulation."
He added that he hoped the legislation would make BVI a global model for legalization.
"We certainly support having a well-regulated industry, and the fact that we're coming in late into this whole discussion of marijuana means that we don't have to repeat the mistakes that some of our brothers and sisters made in other places," he said.
The draft bill being circulated reportedly originated under the previous administration and is being improved upon. Wheatley said that residents, who he believes support legalization, should expect community meetings to be scheduled to discuss the proposal.
"Persons will no longer be incarcerated for the possession and consumption of something that is recognized to be a lot less detrimental to your health," he said. "In fact, we're speaking about the medicinal value of it than something like alcohol. It's proven that alcohol is much more damaging to your health than marijuana."
BVI's cousin, the U.S. Virgin Islands (USVI), hasn't taken the step to allow adult use of marijuana, but the territory's governor did sign a bill legalizing medical cannabis in January.
The sponsor of the USVI legislation, former senator and current Agriculture Commissioner Terrance "Positive" Nelson, said that he plans to continue to pursue broader reform, and he commended BVI for moving toward a commercial cannabis model.
"I told you already it is not easy to stand up for cannabis. I still have some scars on my back relative to the push in [USVI]," he said. "Here in the British Virgin Islands, you are talking about legalization and I want for local leaders here to continue to be brave enough to move forward."
"Yes, there is going to be pushbacks. But the truth in the matter is this: the truth is on your side," he said. "The truth is on our side."
Hawaii Governor Vetoes Two Cannabis Bills While Letting Decriminalization Become Law
Photo courtesy of Philip Steffan.