In Follow-Up Move, DEA Wants More Marijuana Grown In 2018 As Well
The move by the Drug Enforcement Administration (DEA) last week to dramatically increase the amount of marijuana that can be legally grown in the U.S. in 2019 for research purposes, combined with its decision to reduce opioid production levels, surprised longtime observers of the anti-narcotics agency.
Now, in a new filing scheduled to be published in the Federal Register on Thursday, the agency is moving to also boost the cannabis quota for the current year.
Under the proposed update, 1,140,216 grams of marijuana will be needed in 2018 "to provide for the estimated medical, scientific, research, and industrial needs of the United States, for lawful export requirements, and for the establishment and maintenance of reserve stocks."
That amount—more than 2,500 pounds of weed—isn't nearly as much as the 5,400 pounds DEA proposed for next year, but it is more than double the 978 pounds the agency first proposed for 2018 in its initial filing late last year.
It is not immediately clear why DEA is moving to so dramatically increase cannabis cultivation quotas for 2018 and 2019, but it could have to do with an ongoing process to license more legal growers for research that was initiated under the Obama administration. While more than two dozen interested parties filed applications under the expanded program, the Department of Justice has blocked DEA from acting on the proposals.
A bipartisan group of members of Congress have repeatedly pressured U.S. Attorney General Jeff Sessions on this issue, so it could be the case that the department is feeling the pressure and will soon be giving the green light to more researchers to grow cannabis.
The DEA notice itself says that factors taken into account for adjusted quotas for marijuana and other drugs included:
"(1) Changes in the demand for that class or chemical, changes in the national rate of net disposal of the class or chemical, and changes in the rate of net disposal of the class or chemical by registrants holding individual manufacturing quotas for the class;
"(2) whether any increased demand for that class or chemical, the national and/or individual rates of net disposal of that class or chemical are temporary, short term, or long term;
"(3) whether any increased demand for that class or chemical can be met through existing inventories, increased individual manufacturing quotas, or increased importation, without increasing the aggregate production quota;
"(4) whether any decreased demand for that class or chemical will result in excessive inventory accumulation by all persons registered to handle that class or chemical; and
"(5) other factors affecting medical, scientific, research, and industrial needs in the United States and lawful export requirements, as the Acting Administrator [of DEA] finds relevant."
"The Acting Administrator also considered updated information obtained from 2017 year-end inventories, 2017 disposition data submitted by quota applicants, estimates of the medical needs of the United States, product development, and other information made available to the DEA after the initial aggregate production quotas and assessment of annual needs had been established," the notice says. "Other factors the Acting Administrator considered in calculating the aggregate production quotas, but not the assessment of annual needs, include product development requirements of both bulk and finished dosage form manufacturers, and other pertinent information."
The proposals in the new filing will be open for public comment for 30 days.
Photo courtesy of Chris Wallis // Side Pocket Images.
California Governor Signs Marijuana Tax Fairness Bill But Vetoes Cannabis In Hospitals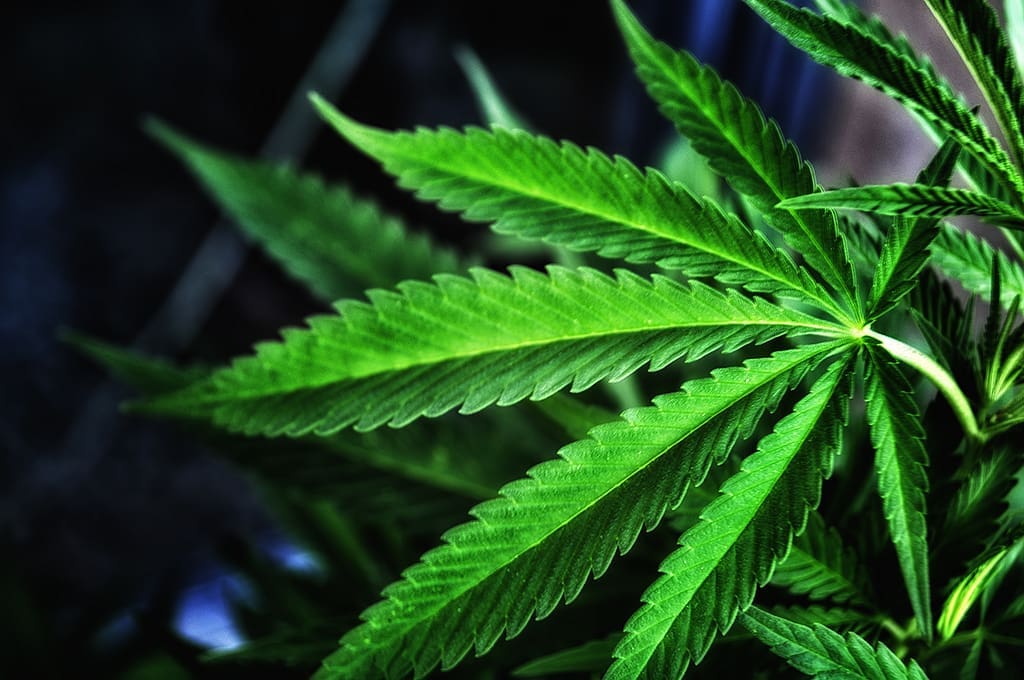 California Gov. Gavin Newsom (D) announced on Saturday that he signed several marijuana-related bills into law—including one that will let legal businesses take advantage of more tax deductions—but also vetoed another measure that would have allowed some patients to use medical cannabis in health care facilities.
Under a section of current federal law known as 280E, marijuana growers, processors and sellers are unable to deduct expenses from their taxes that businesses in any other sector would be able to write off. Until now, California policy simply mirrored the federal approach.
Please visit Forbes to read the rest of this piece.
(Marijuana Moment's editor provides some content to Forbes via a temporary exclusive publishing license arrangement.)
Photo courtesy of Carlos Gracia.
Former FDA Head Floats Federal Marijuana Regulation 'Compromise' To Address Vaping Issue
Former Food and Drug Administration (FDA) Commissioner Scott Gottlieb seems to propose changing the scheduling status of marijuana under federal law as a "compromise" to provide limited regulations and promote research.
In an op-ed published in The Wall Street Journal on Friday, Gottlieb said the recent spike in vaping-related lung injuries involving contaminated THC cartridges demonstrates the need for federal regulations.
While he expressed frustration over the "federal government's decade-long refusal to challenge state laws legalizing pot," he also recognized that enforcing prohibition in legal states isn't politically practical and floated a "feasible compromise" that would "require Congress to take marijuana out of the existing paradigm for drug scheduling, especially if Congress wants to allow carefully regulated access for uses that fall outside FDA-approved drug indications."
That language leaves room for interpretation, but he goes on to say that the "ship has probably sailed on legalization for recreational use" and that "regulation of the potency of THC compounds, the forms they take, how they're manufactured, and who can make purchases ought to be possible."
Gottlieb stopped short of explicitly backing descheduling, which would represent a formal end to federal prohibition. Still, his recommendation that the government control aspects of legal marijuana markets like THC potency is a more concrete position than he's taken in recent weeks, where he's repeatedly bemoaned the lack of regulations and the gap between state and federal cannabis laws as contributing to vaping issues without endorsing a specific policy to correct it.
It's clear in the editorial that the former commissioner feels Congress has missed its opportunity to prevent the proliferation of state-legal cannabis programs. And he criticized the Obama administration for issuing guidance that offered states some assurances that the Justice Department wouldn't interfere in their markets, as well as congressional riders barring the department from using its funds to enforce prohibition against medical cannabis patients and providers following state laws.
My Op Ed in today's @WSJopinion – The tragic vape injuries involving THC demand that we consider a federal reckoning when it comes to the dangerous conflict between state and federal pot laws that leave federal regulators on sidelines https://t.co/HGptTfx8Db

— Scott Gottlieb, MD (@ScottGottliebMD) October 11, 2019
"The result is an impasse," he wrote. "Federal agencies exert little oversight, and regulation is left to a patchwork of inadequate state agencies. The weak state bodies sanction the adoption of unsafe practices such as vaping concentrates, while allowing an illegal market in cannabis to flourish."
One area where FDA might be able to exercise its regulatory authority in this grey space would involve oversight of vaping hardware. Because the agency is able to regulate the "components and parts" of vapes for tobacco use—and because companies generally market those products as being intended for the use of vaporizing herbs and concentrates generally—it could be argued that FDA has jurisdiction over regulating the devices. However, that would still prove challenging "without clear laws and firm political support," Gottlieb said.
My Op Ed in @WSJopinion – The conflict between federal and state law when it comes to marijuana has created a dangerous gap in oversight. It's about time we consider a new federal paradigm when it comes to regulation of cannabis and its active ingredients https://t.co/QifVa5Dbfq

— Scott Gottlieb, MD (@ScottGottliebMD) October 13, 2019
"THC is currently illegal under federal law," he said. "Right now there's no middle ground allowing federal agencies to scrutinize these compounds for their manufacturing, marketing and safety."
Again, it's not exactly clear what kind of federal regulation Gottlieb is proposing to Congress. He spends part of his op-ed noting the difficulties scientists face in obtaining high quality cannabis for research purposes—an issue that policymakers have indicated rescheduling could resolve—but he also said the government should ensure that any reform move is "backed up with oversight and vigorous enforcement to keep a black market from continuing to flourish and causing these lung injuries."
That's led some to assume he's talking about descheduling and providing for broad regulations, as regulating the market is largely viewed as a primary means of disrupting the illicit market and enforcing safety standards for marijuana products. But the continued ambiguity of his position raises questions about whether he's actually proposing Congress should go that far.
"The protracted hand-wringing over federal cannabis policy must stop," he said. "The tragic spate of fatalities related to vaping of pot concentrates means the time has come for Congress and the White House to stop blowing smoke and clear the air."
Leading Civil Rights Group Calls On Lawmakers To Support Comprehensive Marijuana Legalization Bill
Mexican Senate Committees Will Introduce Marijuana Legalization Bill Next Week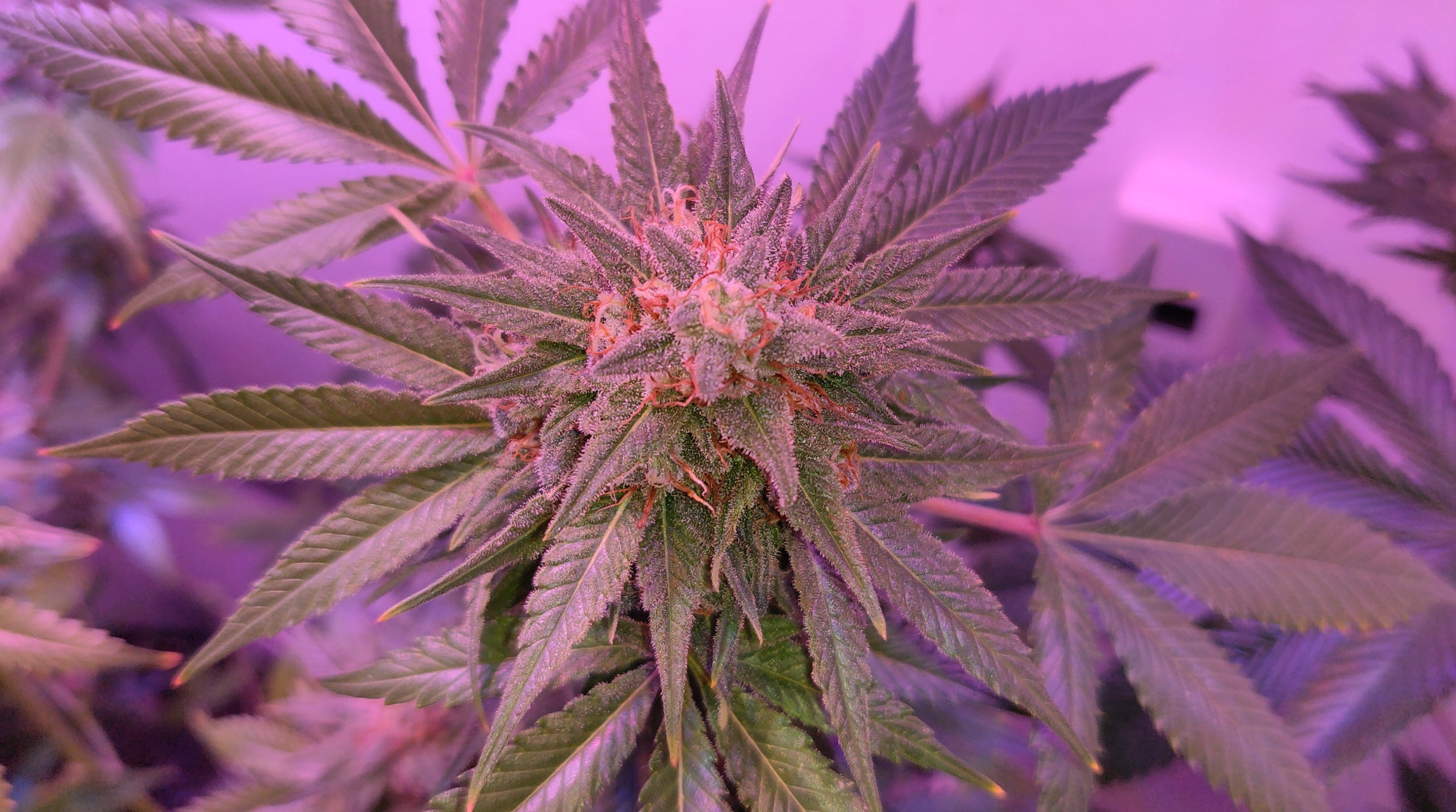 Mexican Senate committees will introduce an updated proposal to legalize marijuana for adult use within days.
During a meeting on Thursday, members of the Health, Justice, Public Security and Legislative Studies Committees announced that they would remain in permanent session as they go through various legalization bills that lawmakers have already filed and present a comprehensive new piece of legislation on Thursday.
Sen. Miguel Ángel Navarro Quintero of the ruling MORENA party, who is a cosponsor of one existing reform bill, said the development "is a positive step to regulate—it is definitely a positive step," according to TV Aztecha.
The primary focus of the committees will be on legislation introduced by Interior Secretary Olga Sánchez Cordero last year, senators said. However, there are about a dozen other legalization bills on the table, including one to have the federal government control the marijuana market, and they said provisions of each proposal would be taken into consideration.
The panels will also look at public input and expert testimony—including a panel led by a former White House drug czar—that were gathered as part of a weeks-long series of cannabis events that the Senate organized.
"It is a backbone that we are taking into account," Sen. Julio Menchaca of the MORENA party said of Sánchez Cordero's bill, which the cabinet member filed while previously serving as a senator, adding that "each of the initiatives that different senators have presented are also very important."
Quintero said "if we are committing an open parliament, all opinions must be taken into account, because if not, we would be simulating a process."
If the committees are successful in advancing the legislation, that would put the chamber one key step closer to meeting a deadline imposed by the Supreme Court last year. After ruling that the country's ban on possession and cultivation of cannabis by adults is unconstitutional, it gave lawmakers until the end of October to change federal drug policy.
The leader of the MORENA party in the Senate, Sen. Ricardo Monreal, said earlier this month that the chamber was on track to vote on a legalization bill ahead of that deadline.
Separately, the chairman of the Senate's Agriculture Committee, Sen. José Narro Céspedes, said on Thursday that legalization will be an economic boon for farmers and must be implemented in a way that disrupts the illicit market.
Mexican Cabinet Member Accepts Lawmaker's Marijuana Gift During Legislative Meeting
Photo courtesy of Mike Latimer.