D.C. Marijuana Legalization Saves Man From Federal Intent To Distribute Case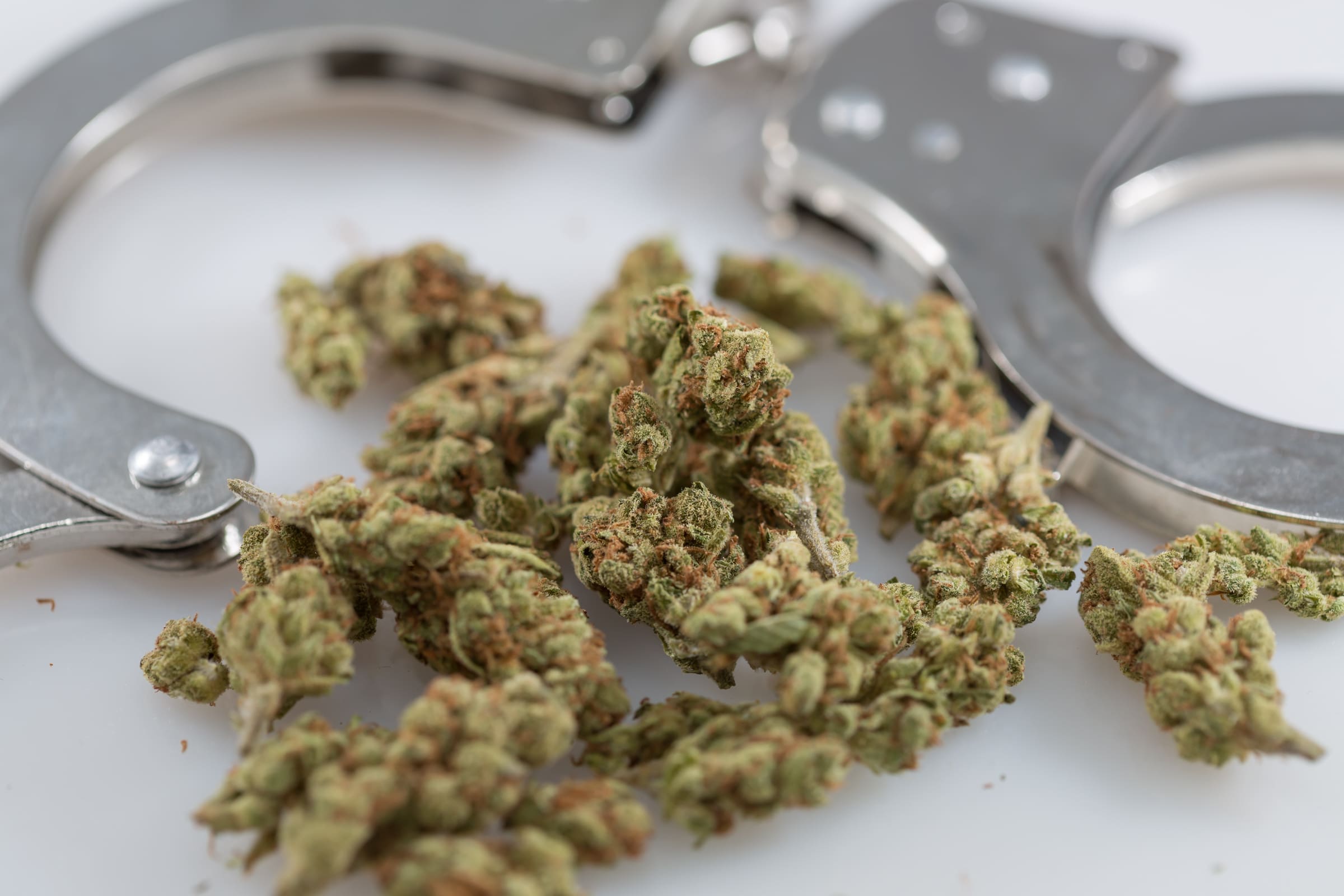 A federal appeals court recently overturned a case against a man who was convicted of marijuana possession with the intent to distribute in Washington, D.C., and it's thanks to the voter-approved legalization law in the nation's capital.
The defendant, Darnell Kornegay, was pulled over by U.S. Park Police in 2017 and arrested after officers discovered less than two ounces of cannabis. He was convicted of possession with intent to distribute by the Superior Court of the District of Columbia, but later filed an appeal with the higher court.
His legal team argued that, because D.C. voters legalized possession of up to two ounces for adults in 2014, there was no statutory violation under local code—and the District of Columbia Court of Appeals agreed, mandating that the lower court vacate the case. Judge Catharine Easterly's majority opinion also disputed the notion that circumstantial evidence proved that Kornegay intended to sell the cannabis just because he had a scale, baggies and $769 in cash on him.
"Based on our understanding of the plain language of [D.C. code], Mr. Kornegay did not commit the crime of possession with intent to distribute marijuana," the ruling, issued last week, states. "Mr. Kornegay was old enough to legally possess a lawful amount of marijuana, the amount he possessed did not exceed the limit under the law, and he did nothing that could be construed as making the marijuana he possessed available for sale so as to render his conduct unlawful."
Therefore, the possession with intent to distribute conviction "cannot stand," the court ruled," and "we reverse the judgment of the trial court and remand for the trial court to vacate Mr. Kornegay's conviction."
Not all of the judges on the appeals court panel agreed, however, with one issuing a dissenting opinion that argued Kornegay's "car was effectively a mobile marijuana store."
Adam Eidinger and Nikolas Schiller, who played key roles in legalizing marijuana in 2014 and are now involved in a campaign to decriminalize psychedelics in the city, said in an email blast on Wednesday that people should spread the news about the appeals court decision, as those who've faced similar charges "might be able to successfully appeal their case" based on the precedent.
Eidinger told Marijuana Moment that he expects the ruling will further discourage prosecutions of people for marijuana possession with intent to distribute when the evidence isn't clear.
While cannabis remains illegal at the federal level, federal courts have made a series of rulings in recent months that have gone in the reform movement's favor.
For example, in April, a former Amazon warehouse worker who sued the company after allegedly being fired over his use of medical marijuana won a procedural victory by a federal judge. He claimed that he was terminated after testing positive for THC and subsequently requesting a disability accommodation for his anxiety disorder to allow him to use cannabis in accordance with state law.
Last year, another federal court ordered the Drug Enforcement Administration (DEA) to respond to a lawsuit concerning the status of applications for research-grade marijuana manufacturers.
That said, recently in a separate case, federal judges ruled that California regulators must comply with a DEA subpoena demanding information about certain marijuana businesses.
Read the federal appeals court ruling on the marijuana conviction case below: 
Kornegay v US by Marijuana Moment
Medical Marijuana Measure Removed From Nebraska's November Ballot By State Supreme Court