D.C. Lawmakers Demand That Congress End Marijuana Legalization 'Interference' At House Committee Hearing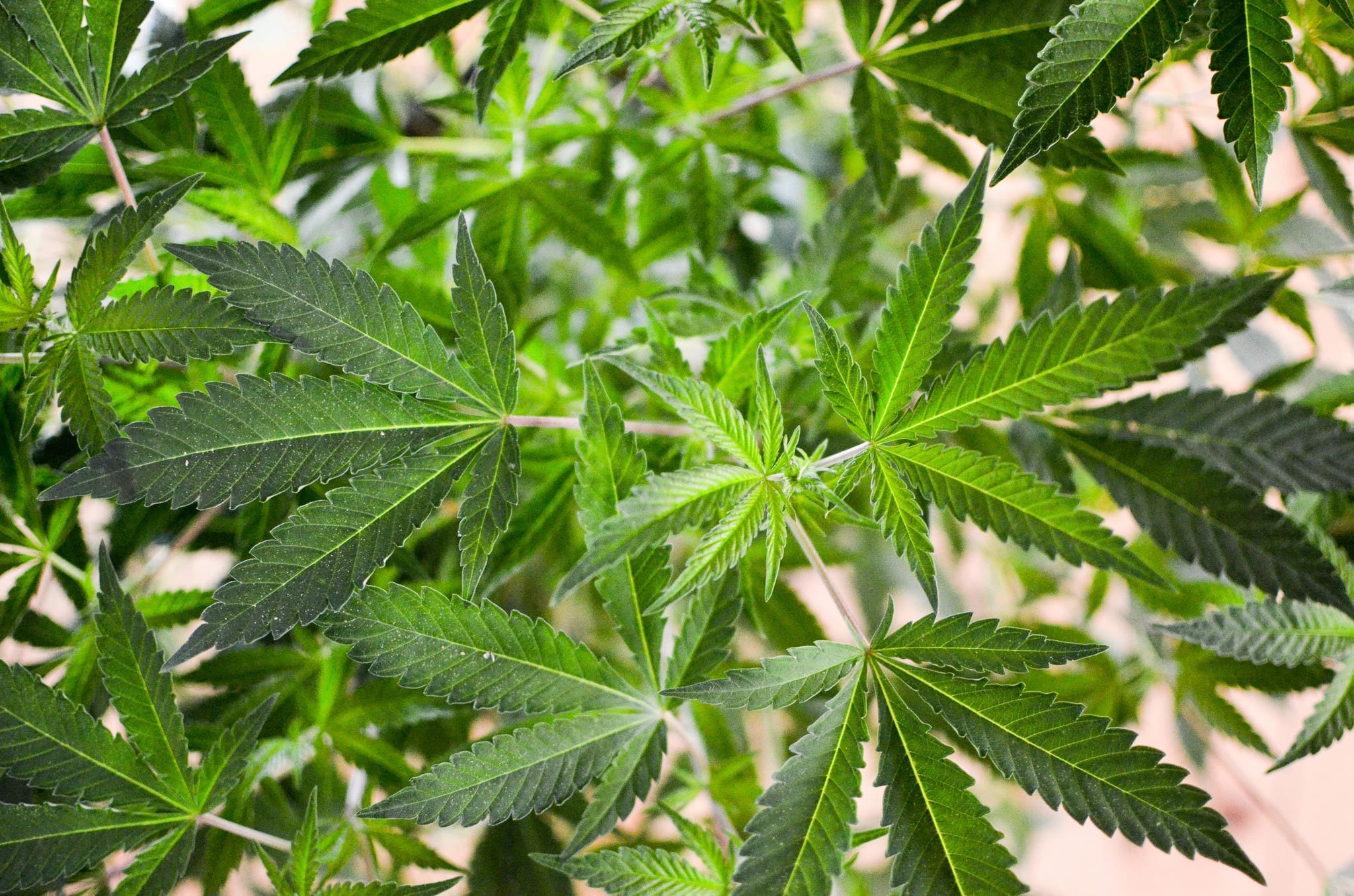 Top local officials from Washington, D.C. participated in a congressional hearing on Wednesday, sharply criticizing federal lawmakers over a policy that bars the District from legalizing and regulating marijuana sales.
D.C. Council Chairman Phil Mendelson (D) told the House Oversight and Accountability Committee that "congressional interference" in local laws on issues like cannabis threatens the city's ability to "address crime and public safety."
Residents of the nation's capital voted "overwhelmingly" to legalize marijuana for adult use in 2014, but "Congress has stepped in to prohibit the District from adopting any law to regulate this industry," he said in written testimony, referencing a spending bill rider that prevents the District from using local tax dollars to implement a commercial marijuana market.
"Because the District is congressionally prohibited from regulating the sale or distribution of recreational cannabis, we now have a black market estimated at over $600 million annually," Mendelson said. "The answer to this problem is not to 'shut it down,' as that would continue the failed prohibitionist approach toward cannabis that created the black market to begin with. Rather, the answer is to allow the District to regulate the sale and distribution of recreational cannabis, so we can create a legal market that competes with and puts the black market out of business."
"This is an urgent matter, since as time goes by, not only will it be more difficult to displace these illegal businesses when the day comes that we can regulate, but in the meantime the illegal 'gifting' stores attract violent crime due to all the cash on hand and the illegality of their activity. So our police do try to shut down the illegal stores. And the U.S. Attorney—the individual responsible for prosecuting these crimes—declines to prosecute. The situation is out of control. Congress's interference in this matter has had a negative impact on public safety."
"This rider is actually endangering public safety in the District," the chairman said.
In spite of the rider, D.C. lawmakers refiled a bill in January to legalize marijuana sales. A federal oversight agency determined last year that the congressional rider does not preclude local officials from taking procedural steps to prepare for the eventual reform, such as holding hearings.
D.C. Councilmember Charles Allen (D), who chairs the body's Judiciary and Public Safety Committee, also said in his testimony for Wednesday's hearing that Congress must remove "all budget riders related to the District, including on the taxation and regulation of cannabis, which has led to the growth of a gray market that engenders crime."
Cannabis was not raised as a topic of discussion during the hearing itself, but the local lawmakers' inclusion of the issue in their written testimony highlights longstanding frustrations with Congress's continued interference.
Advocates have continued to push for an end to the federal blockade, but that effort ultimately failed for the 2023 Fiscal Year, with congressional lawmakers passing a final spending deal before the new session that keeps the rider, even though both the House and Senate had omitted it in their respective versions last year.
After President Joe Biden issued a proclamation in October pardoning Americans who've committed federal marijuana possession offenses, as well as people who've violated the law in D.C., U.S. Rep. Eleanor Holmes Norton (D-DC) called on the president to go further by federally legalizing cannabis and letting the District establish a commercial cannabis market and grant clemency on its own.
The congresswoman said the ongoing local ban, which was maintained in Biden's first three budget proposals, represents a "shocking violation of D.C. home rule by a Democratic administration."
A coalition of local, state and national advocacy organizations recently asked the U.S. attorney general to formally adopt a policy of non-enforcement to allow the District to legalize marijuana sales even in light of the ongoing congressional ban.
A poll released in September found that D.C. voters strongly support marijuana legalization and oppose a crackdown on the cannabis "gifting" market that's emerged in the absence of regulated sales.
Meanwhile, Congress did recently allow a D.C. law to go into effect that makes fundamental changes to the District's medical marijuana program.
The measure includes reforms such as eliminating cannabis business licensing caps, providing tax relief to operators, further promoting social equity and creating new regulated business categories such as on-site consumption facilities and cannabis cooking classes.
The Medical Cannabis Amendment Act further codifies that adults can self-certify as medical marijuana patients—a policy that's served as a partial workaround of the federal rider.
Kentucky House Advances Medical Marijuana Legalization Bill, With Vote On Final Passage Expected Thursday
Photo courtesy of Philip Steffan.