Connecticut House Speaker Pledges To Push Marijuana Legalization Forward In 2019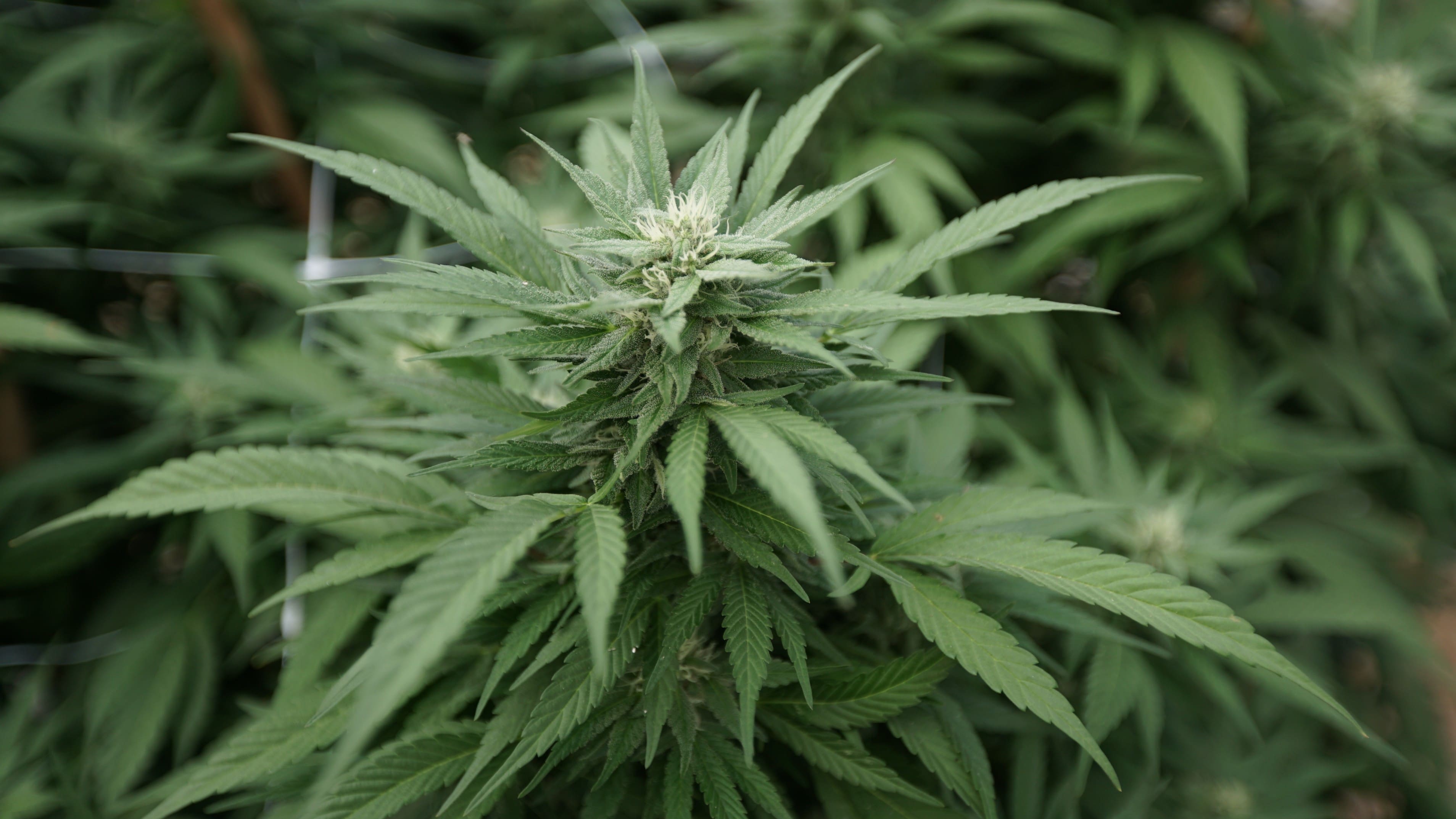 Connecticut is one of several states where the prospect of full marijuana legalization in 2019 looks promising, and that's bolstered by the fact that the House speaker, Senate president and governor-elect all seem to be on board with ending cannabis prohibition this year.
In a podcast interview with The Record-Journal last month, which was released on Thursday, House Speaker Joe Aresimowicz (D) said that the state shouldn't legalize "just for the money," but that he's nonetheless in favor of adult-use legalization as a means to ensure that residents have access to safe, regulated cannabis.
Marijuana is "here in the state from the states that allow it and right now we're not able to ensure its safety," Aresimowicz said. "So if nothing else, we should do it in a way that's consistent with one of the best medical marijuana programs in the country, which is the state of Connecticut."
Listen to Aresimowicz's comments, about 8:50 into the audio below:
"I think we should legalize it," he said. "I will work with my caucus to get there, but it needs to be done in a responsible fashion that mirrors our medical marijuana program."
Hartford Mayor Luke Bronin (D) commented on the interview on Friday, saying it's "[g]ood to see momentum building for legalization and regulation" and that the state should "dedicate revenue raised from marijuana taxes to opioid and other addiction treatment—and to communities most affected both by the epidemics and the war on drugs."
Good to see momentum building for legalization and regulation. Lets dedicate revenue raised from marijuana taxes to opioid and other addiction treatment — and to communities most affected both by the epidemics and the war on drugs. https://t.co/1YqVfjvYkl

— Luke Bronin (@MayorBronin) January 4, 2019
The speaker has previously voiced support for legalization, but the commitment to bring the issue before his caucus bodes especially well for reform in 2019.
"Speaker Aresimowicz's comments make me even more optimistic that 2019 will finally be the year Connecticut starts to regulate marijuana like alcohol," Sam Tracy, director of the Connecticut Coalition to Regulate Marijuana, told Marijuana Moment. "With Governor Lamont's campaign pledge to make legalization a priority and Democrats also in solid control of the Senate, the speaker's promise to work with his caucus to pass a bill puts us even closer to ending prohibition in the Constitution State."
"This should be a top priority, since marijuana sales to adults have already begun in Massachusetts—our lawmakers need to end the injustice of criminalizing it on our side of the border, and make sure we don't miss out on the new jobs and tax revenue that this new industry will bring," he said.
Gov.-elect Ned Lamont (D) said during a transition press conference that legalizing cannabis "is going to be one of the priorities" in the new legislative session.
And while Aresimowicz said he doesn't think lawmakers should view legalization solely as a revenue generator, Senate President Martin Looney (D), who sponsored a legalization bill in 2017, says ending prohibition would represent "a significant revenue item" for the state.
But the bill died amid opposition from outgoing Gov. Dannel Malloy (D) and lack of momentum in a Senate with an equally divided number of Democrats and Republicans.
This time around, with Lamont sending support for legalization from the governor's office, and Democrats seating a new Senate majority of 23 seats to the GOP's 13, an adult-use bill seems poised for passage. The effort to legalize is also likely to be bolstered by the fact that Democrats gained seats in the House in November's midterm elections as well.
Legalizing cannabis is "an idea whose time has come," Lamont said last year during his election campaign.
The time has come for Connecticut to responsibly legalize marijuana. pic.twitter.com/lE50Xb8yAl

— Ned Lamont (@NedLamont) August 28, 2018
Lamont's inauguration as governor is on Wednesday.
Big Majority Of Connecticut Voters Support Legalizing Marijuana, Poll Finds
Photo courtesy of Chris Wallis // Side Pocket Images.