Congressional Researchers Detail 'Expanding' Federal-State Marijuana Policy Gap And Remind Lawmakers Of Their Options To Fix It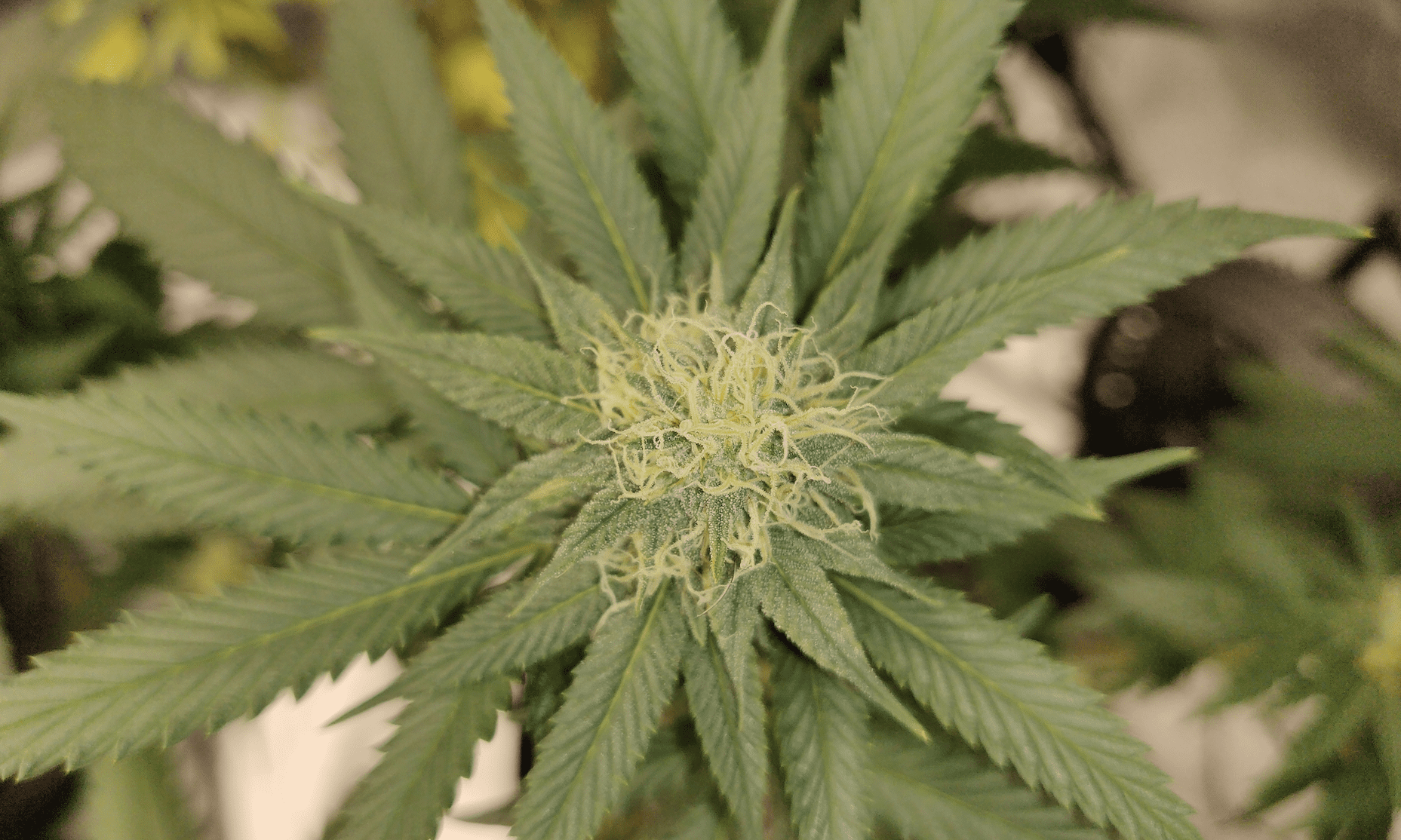 Congressional researchers released a new report that details the "expanding policy gap" between federal and state marijuana laws, emphasizing that states are continuing to move forward with legalization, regardless of whether Congress "decides to address the inconsistencies" between the disparate sets of policies.
The Congressional Research Service (CRS) has provided several briefings on the policy disconnect amid the ever-expanding state reform movement, and this latest three-page brief reiterates several points it's made over the years—namely, that federal prohibition isn't stopping the reform train.
Despite marijuana's Schedule I classification under the Controlled Substances Act (CSA), "over the last several decades, most states and territories have deviated from a comprehensive prohibition of marijuana and have laws and policies allowing for some cultivation, sale, distribution, and possession of marijuana," the analysis says.
"It is now increasingly common for states to have laws and policies allowing for medical and/or recreational use of marijuana—activities that violate the CSA," CRS said. As it stands, 21 states have legalized marijuana for adult use, and the vast majority have laws on the books that allow some form of access to medical cannabis.
The analysis also addresses the challenges that researchers face if they want to study marijuana, which includes receiving authorization from both the Drug Enforcement Administration (DEA) and Food and Drug Administration (FDA).
CRS noted that President Joe Biden recently signed a bipartisan bill that "among other things, imposes new requirements on DEA to expedite registration for marijuana researchers and requires the Department of Health and Human Services to report on the therapeutic potential of marijuana for various conditions such as epilepsy, as well as on marijuana's effects on adolescent brains and on users' ability to operate a motor vehicle."
In October, Biden also directed an administrative review into cannabis scheduling, which agency heads have pledged to carry out expeditiously. He also granted a mass marijuana pardon for Americans who've committed federal possession offenses, which CRS separately discussed in a report released last month.
Also following Biden's clemency and scheduling action, the congressional research agency published an explainer on the implications of marijuana being classified as a Schedule I drug under federal law and options for Congress to change that.
With respect to current federal enforcement activities, CRS said in the new report that "the federal response to states' legalizing or decriminalizing marijuana largely has been to allow states to implement their own laws" and enforcement "has generally focused its efforts on criminal networks involved in the illicit marijuana trade."
The report also briefly addresses the fact that federal banking regulators "have yet to issue any formal guidance in response to state and local marijuana legalization efforts," though there is 2014 guidance from the Financial Crimes Enforcement Network (FinCEN) that describes reporting requirements for financial institutions that do choose to service cannabis businesses.
"Given the current marijuana law and policy gap between the federal government and most states, there are a number of issues that Congress may address. These include, but are not limited to, marijuana's designation as a Schedule I controlled substance, financial services for marijuana businesses, federal tax issues for these businesses, oversight of federal law enforcement and its role in enforcing federal marijuana laws, and states' implementation of marijuana laws. Congress has raised these issues in hearings, through appropriations, and in bills introduced over the last decade."
"In addressing state-level legalization efforts, Congress could take one of several routes," CRS said. That includes maintaining a policy of general inaction, breaking with that pattern and stepping up enforcement of CSA, restricting funding for federal enforcement through temporary appropriations riders as it's been doing for medical cannabis states or even changing how marijuana is federally scheduled.
"Congress may also decide to eliminate the gap altogether by de-controlling marijuana under the CSA and repealing associated criminal provisions," the analysis says. "This option would largely eliminate the gap with states that have authorized recreational and comprehensive medical marijuana."
"Whether Congress decides to address the inconsistencies between state and federal treatment or not, the states continue to act on marijuana legalization, further expanding the policy gap," it concludes. "No state has reversed its legalization of either medical or recreational marijuana at this time."
During the final weeks of the 117th Congress, it seems highly unlikely that lawmakers will move to advance comprehensive reform or deschedule marijuana, but advocates are hopeful that leadership will seek to enact incremental policy changes dealing with issues such as banking and expungements. One possibility is that it could be attached to omnibus appropriations legislation that's expected to be released in the coming days.
The report offers a condensed overview of the cannabis policy gap that the agency gave an in-depth look at in a separate analysis in April.
More recently, CRS posted a report last month that highlighted the "uncertainty" of the federal government's position on safe drug consumption sites, while pointing out that lawmakers could temporarily resolve the issue by advancing an amendment modeled after the one that has allowed medical marijuana laws to be implemented without Justice Department interference.
Nearly 2 Million Marijuana Convictions Have Been Pardoned Or Expunged In The U.S. In The Past Five Years, New Report Shows
Photo courtesy of Mike Latimer.