Congressional Ban On D.C. Marijuana Sales Drives Arrests, New Police Data Suggests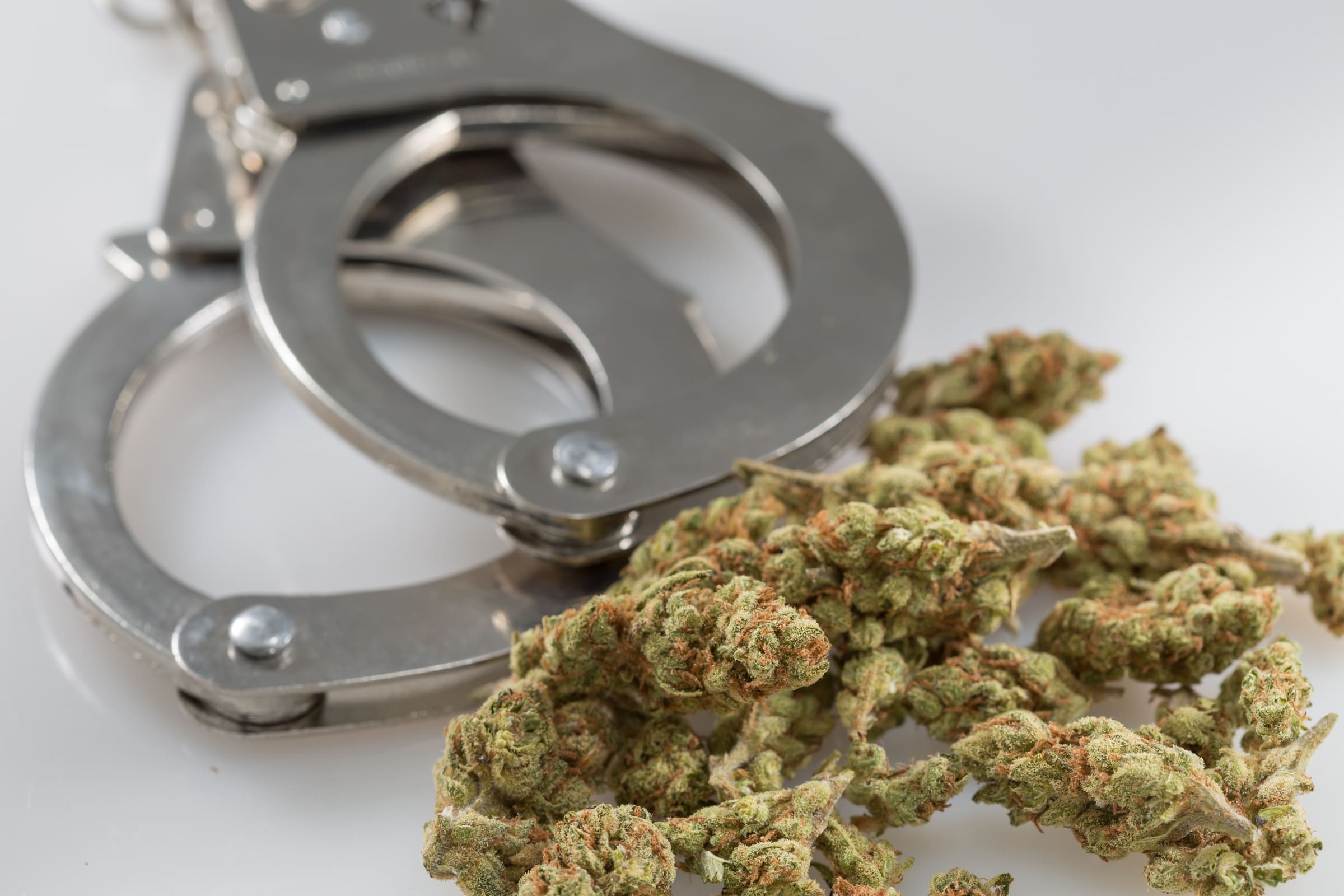 New data from the District of Columbia Metropolitan Police Department, released last week, shows that arrests for marijuana-related infractions in the nation's capital rose substantially again from 2016 to 2017. In particular, busts for distribution have skyrocketed, while huge racial disparities in arrests continue unabated.
A total of 926 people were arrested for cannabis crimes in Washington, D.C. in 2017, up 37 percent from 676 in 2016.
The numbers had fallen dramatically in 2014 and 2015 after the Marijuana Possession Decriminalization Amendment went into effect in July 2014 and Initiative 71 went into effect in February 2015. The Amendment, approved by the D.C. Council in July 2014, decriminalized possession of up to one ounce. The Initiative, approved by 65 percent of voters that November, allows adults 21 and older to possess up to two ounces of marijuana, grow up to six plants and "gift" up to one ounce of cannabis to another adult.
But sales remain banned despite support from a majority of councilmembers and Mayor Muriel Bowser (D). That's because Congress continues to attach language to annual funding bills that prevents D.C. from spending its own money to legalize and regulate the marijuana trade.
Overall marijuana arrests in the District have steadily increased in the two years since the initial drops following decriminalization and limited legalization, and a Marijuana Moment analysis of the new data shows that the rise appears to be related to the lack of a legal supply chain for cannabis.
In 2015, only 323 people were arrested for marijuana possession, consumption or distribution. In 2016, that number doubled, and 2017 arrests are nearly triple what they were in 2015. While not anywhere close to pre-decriminalization 2012 or 2013 numbers, the trend is unmistakable.
Types of Arrests
Strikingly, the type of charges made for cannabis-related arrests has been inverted in the last six years.
Since possession of limited amounts of cannabis is now legal in the District, possession arrests are rare (only 35 total in 2016-17). In turn, public consumption rates rose markedly in 2015 and 2016, but fell slightly in 2017 as police began applying more serious distribution charges more frequently.
Percentage-wise, the growth in distribution arrests is startling. In 2012, distribution accounted for only 4 percent of arrests. In 2017, it was 43.5 percent. Even by raw numbers, distribution arrests have soared. This type of bust rose 83 percent from 2016 to 2017, and nearly five times as many people were arrested on this charge in 2017 than in 2013 (403 and 83, respectively).
(If someone is arrested on multiple marijuana charges, only the most serious charge is listed in the data.)
In recent months, dozens of arrests have been made at "pop up events" that have emerged in the city in response to the "gifting" language in the law. Typically, vendors will sell unrelated products such as juices or shirts, and "gift" cannabis to those customers for free. But since the overall transactions require remuneration in the form of the supposedly unrelated purchases, police have said they violate city law.
That form of commerce—and the resulting arrests—would almost certainly diminish significantly if people could legally buy cannabis directly from licensed stores.
Local legislators have proposed both regulated sales and social use over the last few years, but Congress has exerted its influence multiple times to prevent such measures from moving forward.
"Thanks to Congressional interference prohibiting the District from regulating marijuana, rather than collecting tax revenue and ensuring product safety, we are wasting resources and wreaking havoc on young people's lives with continued arrests for marijuana use," Kaitlyn Boecker, policy manager for the Drug Policy Alliance, told Marijuana Moment in response to these latest numbers. "It's absurd that despite legalization in the District, MPD continues to make such arrests. As former MPD Chief Cathy Lanier said years ago, 'All those arrests do is make people hate us.'"
Racial Disparity in Arrests
The out-of-whack percentage of African Americans arrested in the District of Columbia for marijuana violations has been the subject of scrutiny for years now. The U.S. Census Bureau puts the African American population of the District at 47 percent and white (non-Hispanic) at 37 percent. But as this set of data reveals, for every 10 people arrested for a marijuana violation, nine of them are black.
In 2016, the numbers seemed to be improving slightly, with the share of African American cannabis arrests down 3.5 percentage points, but in 2017, the numbers rose slightly to return to 91 percent of arrests. Non-Hispanic Whites represented only 4 percent of arrests. In real numbers, 794 people coded "black" by the arresting officer were arrested in 2017, while only 35 people coded "white" but not "Hispanic" were arrested.
Arrest Year
Black      
White
(non-Hispanic)
Hispanic
Asian
Other

2012

89.34%

4.50%

3.40%

0.44%

2.31%

2013

90.19%

5.15%

3.44%

0.34%

0.88%

2014

90.64%

4.68%

2.77%

0.24%

1.67%

2015

92.04%

2.87%

3.82%

0.32%

0.96%

2016

88.56%

3.13%

6.90%

0.16%

1.25%

2017

90.85%

4.00%

4.00%

0.34%

0.80%
(A note on the data: Race is not recorded for arrests of juveniles. D.C. police say, "Race and ethnicity data are based on officer observation, which may or may not be accurate.")
"The war on drugs has always been a war on people, particularly on people of color," said Boecker. "Initiative 71 was passed by voters in large part to eliminate racial disparities in marijuana arrests, but due to racial bias and uneven enforcement, four years later Black men continue to be overwhelmingly targeted for arrests. This is unacceptable and must stop. Marijuana arrests do not advance public health or safety, and violate the will of the voters."
Age of Those Arrested
From 2012-2017, the age of those arrested for marijuana infractions has stayed relatively steady. The one exception is the percentage of arrests for those under 21, which in 2016 jumped 8 percentage points, to 23 percent of those arrested, the highest year in this data set. In 2017, the percentage fell to 19.8 percent, which is still higher than 2013-15 numbers.
The numbers of those 21-29 arrested, by far the age group with the most arrests each year, fell and rose in tandem with these fluctuations in the younger cohort (down 5 percent in 2016, then back up a couple of points in 2017).
Women and Weed
Arrests of women for marijuana-related incidents leveled off in 2017, after four years of annual decreases. In 2012, women made up 12.6 percent of arrests. By 2016, that number had fallen to 7.1 percent (52 arrests). In 2017, 64 women were arrested — only 7.3 percent of total arrests.
Federal and Local Policies Both to Blame, Activists Say
Overall the new police data shows that while legalization of low-level possession and home cultivation in D.C. has driven a significant decline in marijuana arrests overall, discriminatory enforcement continues and issues related to the lack of a legal supply chain persist.
"I'm alarmed that D.C. had nearly 1,000 marijuana arrests last year three years after citizens overwhelming voted to legalize adult use of cannabis," Adam Eidinger of DCMJ, the group that successfully campaigned for 2014's legalization measure, told Marijuana Moment.
In addition to the congressional regulatory blockade, he pointed to the city's own ban on public cannabis consumption as being partially at fault for the recent uptick in marijuana arrests.
"As a result people in public housing that does not allow cannabis use choose to consume outside risking arrest rather than smoke in their homes and risk eviction," Eidinger said. "This catch 22 situation for cannabis users, including people carrying a medical card from the D.C. government, is the policy leading to more arrests."
Michigan Cops Lock Up 80-Year Old Grandmother For Expired Medical Marijuana Card
Sixth Minnesota House Committee Approves Marijuana Legalization Bill On Its Path To The Floor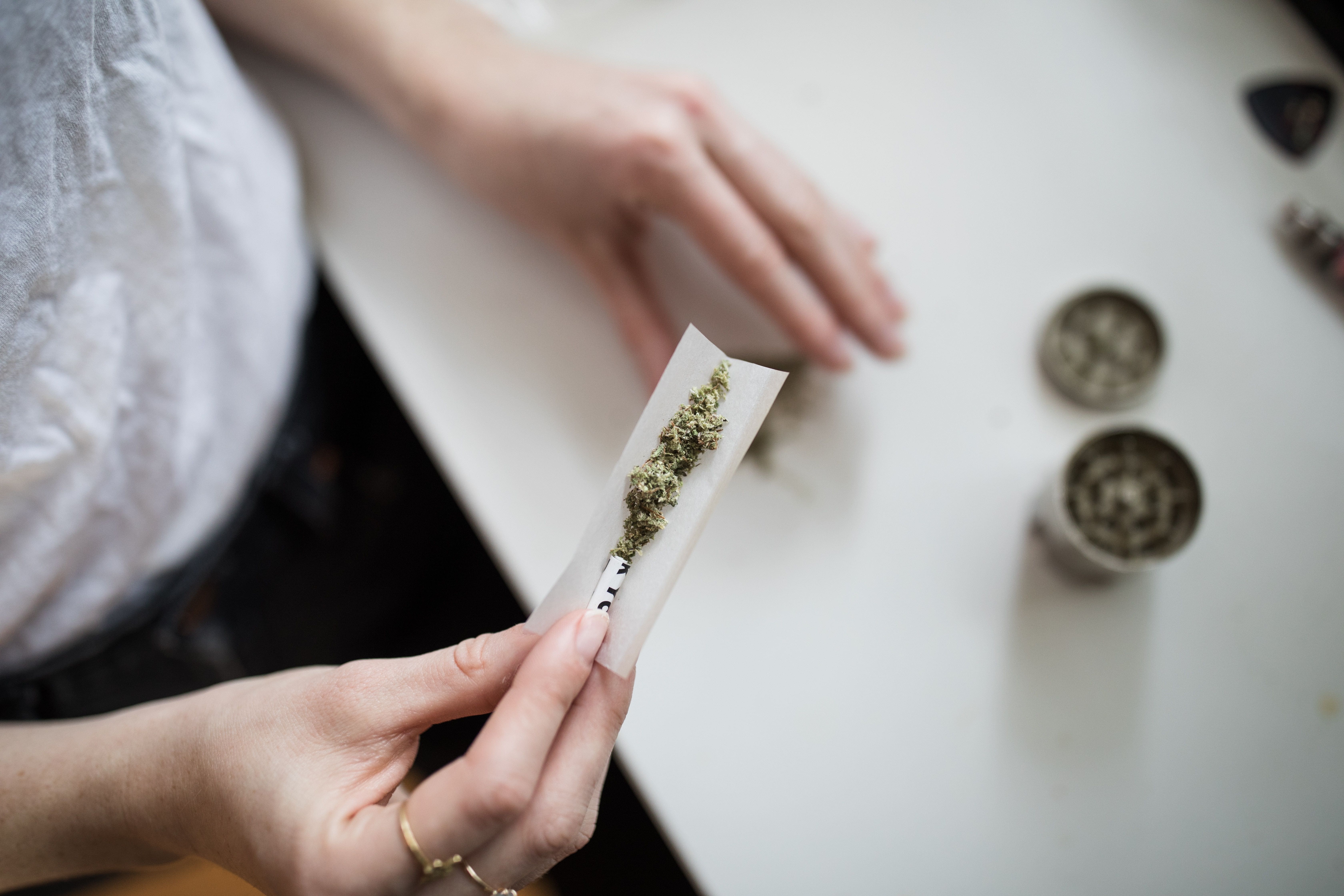 A bill to legalize marijuana in Minnesota is going through a thorough vetting process, with a sixth House committee on Wednesday giving the reform proposal a green light following a hearing.
House Majority Leader Ryan Winkler (D), Speaker Melissa Hortman (D) and other lawmakers filed the measure in February. It would allow adults 21 and older to purchase and possess up to 1.5 ounces of cannabis and cultivate up to eight plants, four of which could be mature.
Days after a separate panel approved the legislation with amendments, the House Judiciary Finance and Civil Law Committee passed it in a 9-7 vote.
"The purpose of House File 600 is to eliminate the harm that cannabis has in our society," Winkler said of the bill at the hearing. "The primary harm that cannabis poses in Minnesota is the prohibition and criminal enforcement of cannabis."
"The goal of House File 600 is to shift in a legal marketplace that is policed and over-policed disproportionately and instead to create a policy of repair, an opportunity for those most adversely affected by the war on drugs," he said.
The House Environment and Natural Resources Finance and Policy Committee was the last body to approve the bill, on Monday, and members there adopted a number of changes to the proposal. For example, it now stipulates that members of a cannabis advisory council established under the bill could not serve as lobbyists while on the panel and for two years after they end their service.
Before that hearing, the House Agriculture Finance and Policy Committee, the Workforce and Business Development Finance and Policy Committee, the Labor, Industry, Veterans and Military Affairs Finance and Policy Committee and the Commerce Finance and Policy Committee each advanced the measure.
Its next stop is the State Government Finance and Elections Committee.
Winkler recently said that he expects the legislation to go through any remaining panels by the end of April, with a floor vote anticipated in May.
—
Marijuana Moment is already tracking more than 900 cannabis, psychedelics and drug policy bills in state legislatures and Congress this year. Patreon supporters pledging at least $25/month get access to our interactive maps, charts and hearing calendar so they don't miss any developments.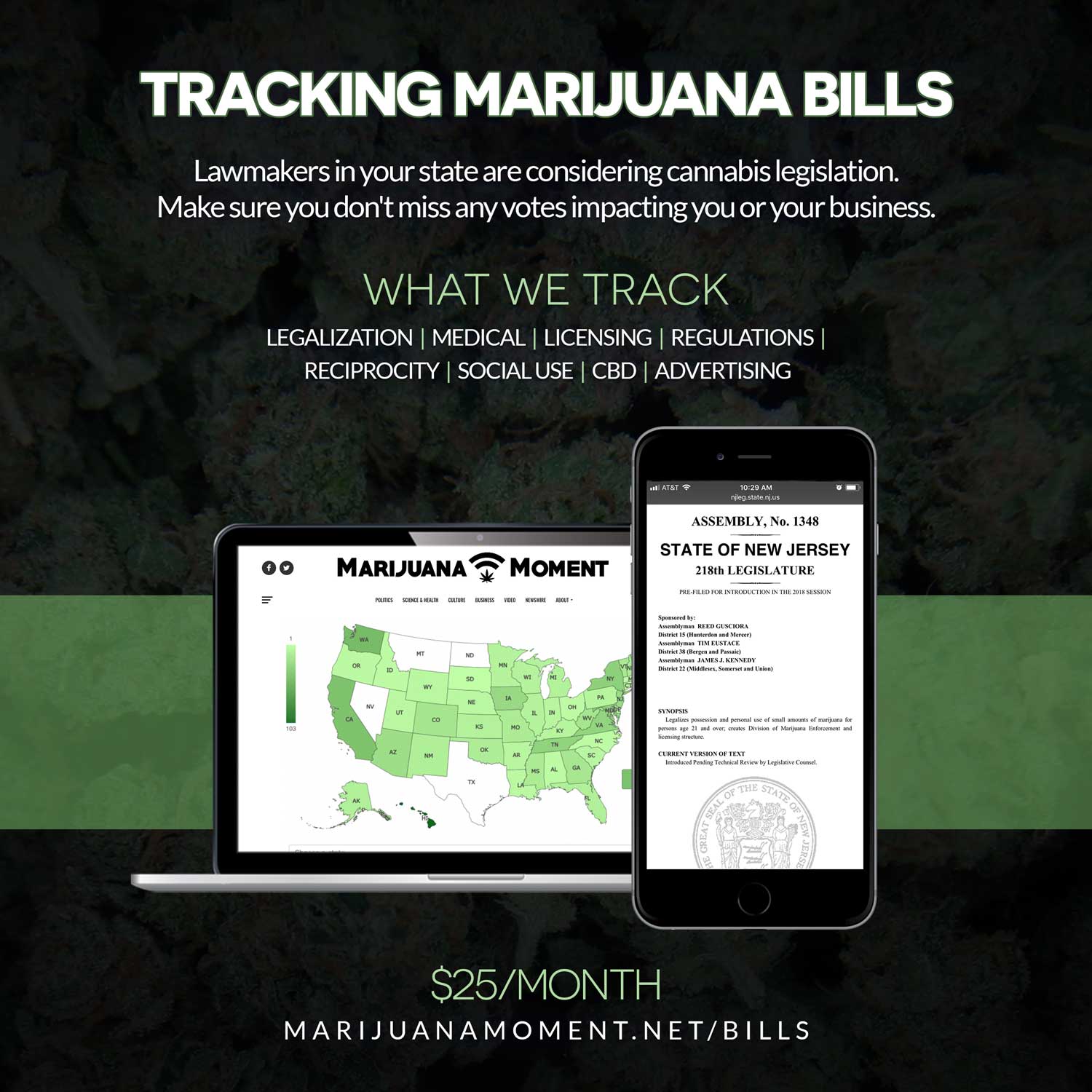 Learn more about our marijuana bill tracker and become a supporter on Patreon to get access.
—
Still, even if the legislation does make it all the way through the House, it's expected to face a significant challenge in the Republican-controlled Senate, where lawmakers have signaled that they're more interested in revising the state's existing medical cannabis program than enacting legalization of adult use.
After the New York legislature approved a recreational cannabis legalization bill—which the governor promptly signed into law—Winkler said that Minnesota is "falling behind a national movement towards progress."
"MN has some of the worst criminal justice disparities in the country, and legalizing cannabis & expunging convictions is a first step towards fixing that," he tweeted.
The majority leader's bill as introduced was identical to a proposal he filed last year, with some minor technical changes. Winkler, who led a statewide listening to gather public input ahead of the measure's introduction, called it the "best legalization bill in the country" at the time. It did not advance in that session, however.
Under the legislation, social equity would be prioritized, in part by ensuring diverse licensing and preventing the market from being monopolized by corporate players. Prior marijuana records would also be automatically expunged.
On-site consumption and cannabis delivery services would be permitted under the bill. And unlike in many legal states, local municipalities would be banned from prohibiting marijuana businesses from operating in their areas.
Retail cannabis sales would be taxed at 10 percent. Part of that revenue would fund a grant program designed to promote economic development and community stability.
The bill calls for the establishment of a seven-person Cannabis Management Board, which would be responsible for regulating the market and issuing cannabis business licenses. It was amended in committee month to add members to that board who have a social justice background.
People living in low-income neighborhoods and military veterans who lost honorable status due to a cannabis-related offense would be considered social equity applicants eligible for priority licensing.
Cannabis retails sales would launch on December 31, 2022.
Gov. Tim Walz (D) is also in favor of ending marijuana prohibition, and in January he called on lawmakers to pursue the reform as a means to boost the economy and promote racial justice. He did not include a request to legalize through his budget proposal, however.
Walz did say in 2019 that he was directing state agencies to prepare to implement reform in anticipation of legalization passing.
Winkler, meanwhile, said in December that if Senate Republicans don't go along with the policy change legislatively, he said he hopes they will at least let voters decide on cannabis as a 2022 ballot measure.
Heading into the 2020 election, Democrats believed they had a shot of taking control of the Senate, but that didn't happen.
The result appears to be partly due to the fact that candidates from marijuana-focused parties in the state earned a sizable share of votes that may have otherwise gone to Democrats, perhaps inadvertently hurting the chances of reform passing.
In December, the Minnesota House Select Committee On Racial Justice adopted a report that broadly details race-based disparities in criminal enforcement and recommends a series of policy changes, including marijuana decriminalization and expungements.
Alabama Medical Marijuana Bill Moves Closer To Floor Vote With House Committee Action
Alabama Medical Marijuana Bill Moves Closer To Floor Vote With House Committee Action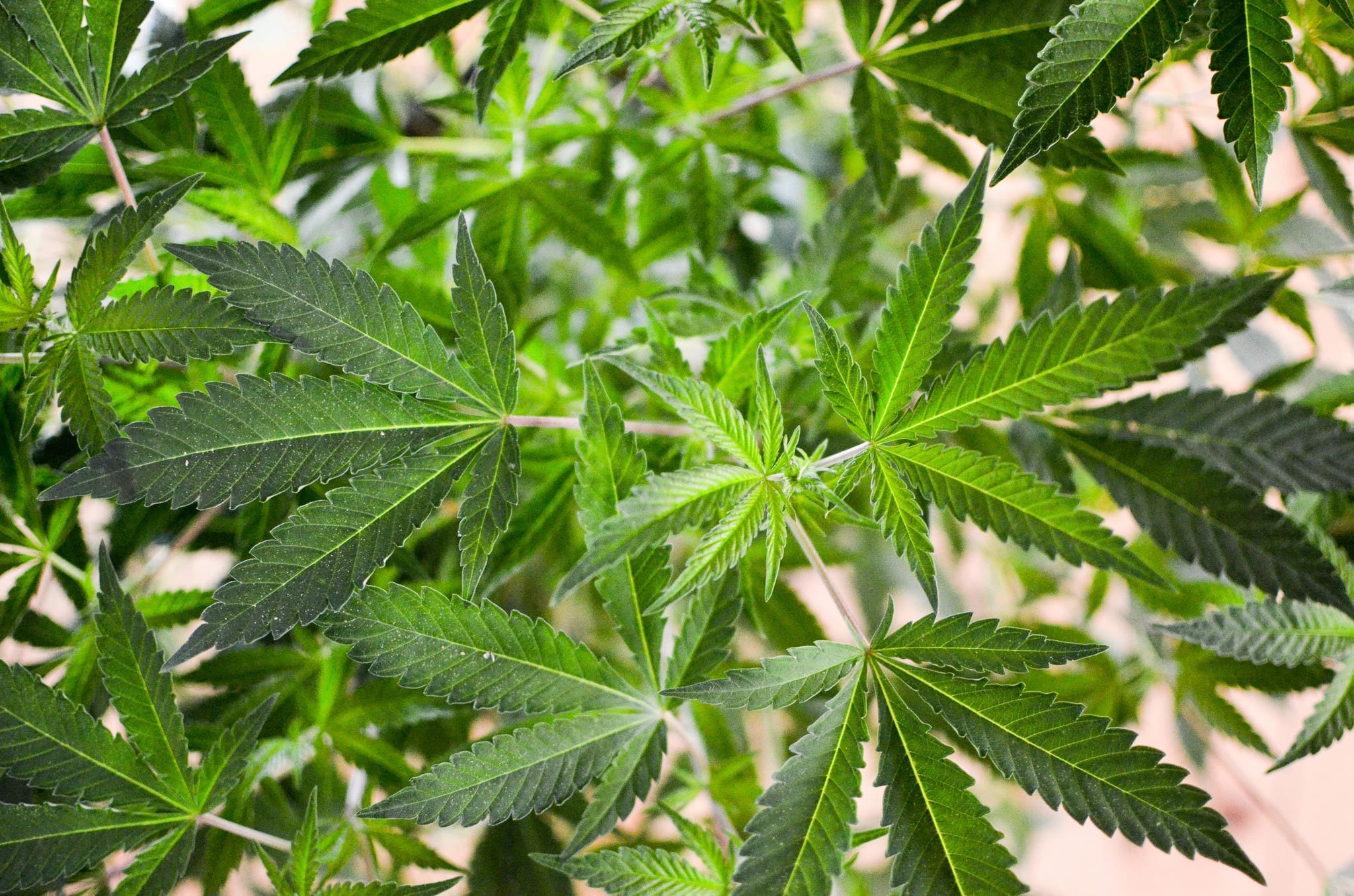 An Alabama House committee on Wednesday amended a medical marijuana legalization bill that already passed the Senate. Members also took public testimony in advance of an expected Thursday vote to send the revised legislation to the House floor.
This hearing of the House Health Committee comes one week after a separate panel in the body amended and cleared the bill.
Sponsored by Sen. Tim Melson (R), the legislation would allow people with qualifying conditions to access cannabis for therapeutic purposes. The full Senate approved the bill last month.
"I just want to take [cannabis] to the patients that need it. I want to see people get relief," the senator said at the meeting. He also made the case that allowing legal access can mitigate opioid overdose deaths.
Melson is the same lawmaker who sponsored similar legislation that was approved by the full Senate last year but which later died without any House votes amid the coronavirus pandemic.
This latest proposal would establish an Alabama Medical Cannabis Commission to implement regulations and oversee licensing.
To qualify for the program, patients would have to be diagnosed with one of about 20 conditions, including anxiety, sleep disorders, post-traumatic stress disorder and intractable pain. Regulators would not be able to independently add additional conditions, leaving that decision up to lawmakers.
The House Judiciary Committee approved 10 amendments to the legislation during last week's hearing. For example, members agreed to scrap provisions providing reciprocity for out-of-state patients and reducing the percentage of marijuana tax revenue that would go to cannabis research from 30 to 15 percent.
Those amendments were integrated into a new substitute version of the bill adopted by the Health panel, with additional revisions such as removing anxiety and adding depression and Parkinson's disease as qualifying conditions for medical cannabis. The committee voted to accept the substitute version for consideration before going into testimony.
Time was evenly divided between supporters and opponents. By and large, the conversation revolved around personal anecdotes about the medical benefits and risks of marijuana.
More amendments were added following the testimony. One change would add an annual registration fee for physicians who recommend cannabis. Another would give the state attorney general's office access to a patient registry database.
—
Marijuana Moment is already tracking more than 900 cannabis, psychedelics and drug policy bills in state legislatures and Congress this year. Patreon supporters pledging at least $25/month get access to our interactive maps, charts and hearing calendar so they don't miss any developments.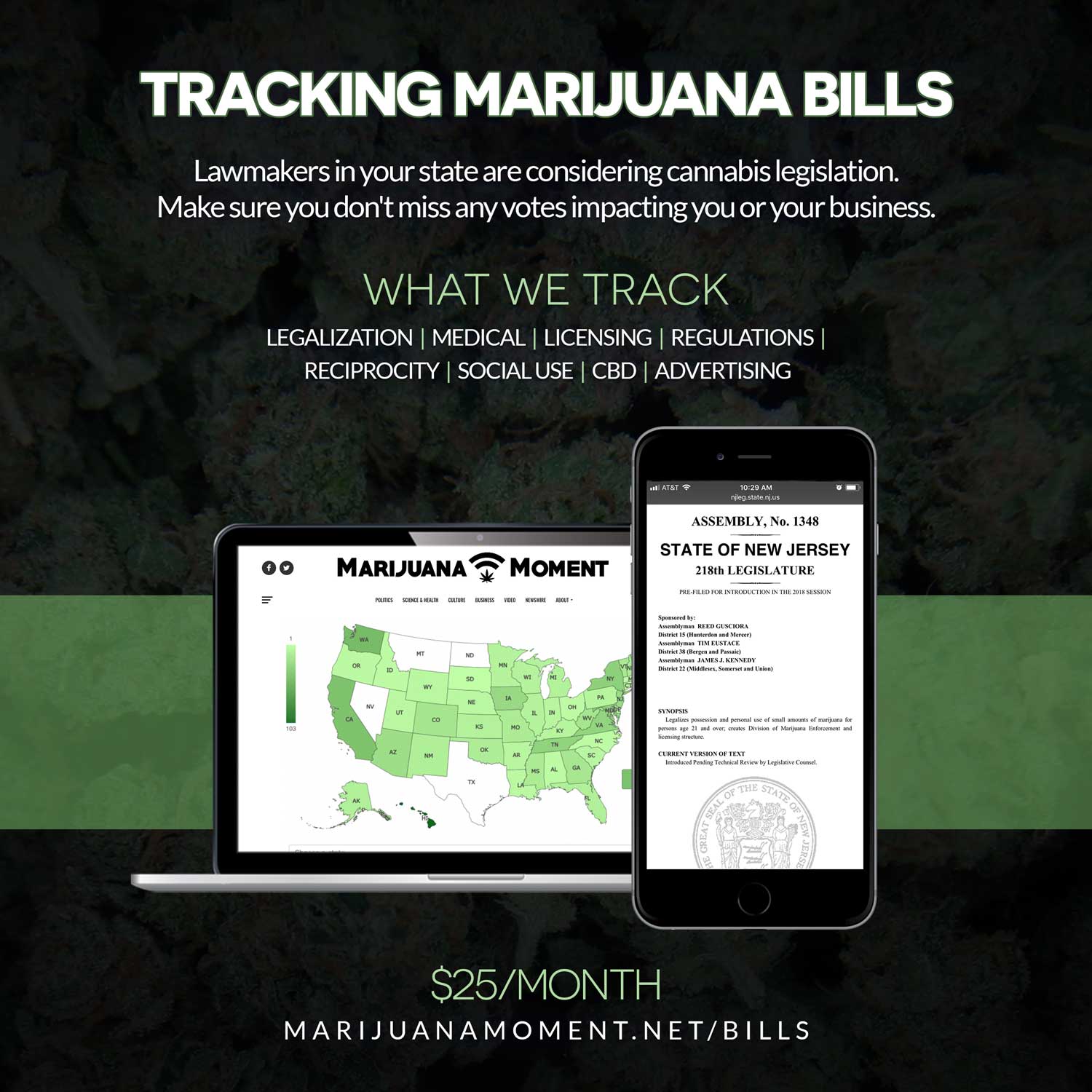 Learn more about our marijuana bill tracker and become a supporter on Patreon to get access.
—
Members further approved an amendment to remove fibromyalgia and menopause from the list of qualifying conditions and another to expand the number of institutions that are eligible for grants to research marijuana. A revision to develop a uniform flavor for all cannabis products was also accepted.
Additionally, an amendment was approved to require dispensaries to have 24-hour security cameras operating in their facilities. These changes are all being added to a new substitute that the panel will take up and vote on Thursday.
Because the proposal has been amended, it would go back to the Senate for final consideration if it's passed in the House before being sent to the governor's desk.
Advocates say they're encouraged that medical cannabis reform is advancing in Alabama, but they've raised concerns about a number of aspects of the bill.
One problematic provision, advocates say, is that patients with chronic or intractable pain could only be recommended medical marijuana in cases where "conventional therapeutic intervention and opiate therapy is contraindicated or has proved ineffective."
The bill also prohibits raw cannabis, smoking, vaping and candy or baked good products. Patients would instead be allowed to purchase capsules, lozenges, oils, suppositories and topical patches.
Patients would be allowed to purchase and possess up to "70 daily dosages of medical cannabis." Under an amendment approved on the Senate floor, the maximum daily dose was reduced from 75 to 50 milligrams. However, the amendment's sponsor said it could be increased to 75 milligrams in some circumstances.
The revision also calls for a label on marijuana products to indicate that cannabis can cause drowsiness.
It also calls for a nine percent gross proceeds tax on medical marijuana sales.
Patients, caregivers and and medical cannabis businesses would receive legal protections under the proposal, preventing them from being penalized for activities authorized by the state.
For physicians to be able to recommend cannabis to patients, they would have to complete a four-hour continuing education course and pass an exam. The course would cost upwards of $500 and doctors would also be required to take refresher classes every two years.
Under the bill, regulators would be tasked with developing restrictions on advertising and setting quality control standards. Seed-to-sale tracking and laboratory testing would be mandated.
Other changes approved in the Senate would add language to stipulate that gelatinous cannabis products cannot be sugar coated and insert provisions promoting good manufacturing practices and tamper-evident packaging.
Applications for cannabis business licenses would have to be accepted starting September 1, 2022 and then proceeded within 60 days.
The commission would be required to approve at least four cultivators, up to four processors, up to four dispensaries for the first year of implementation (more could be approved after that point depending on demand) and as many as five vertically integrated operators.
This bill's reintroduction has been greatly anticipated by advocates. The Senate approved a separate medical cannabis bill in 2019, but the House later severely compromised it. The legislation as enacted would not have legalized patient access; rather, it set up a study commission to explore the issue and make recommendations.
The commission came back with its report in December 2019, with members recommending that medical marijuana be legalized.
There could be additional pressure on the legislature to enact legalization given that voters in neighboring Mississippi approved a medical cannabis reform initiative during the November election.
Separately, the Alabama Senate Judiciary Committee approved a bill last month to decriminalize possession of up to two ounces of cannabis, making it punishable by a $250 fine without the threat of jail time.
Majority Of Connecticut Residents Back Marijuana Legalization And Expungements, Poll Finds As Reform Bills Advance
Photo courtesy of Philip Steffan.
Former Gov. Rick Perry Urges Texas Lawmakers To Pass Psychedelics Study Bill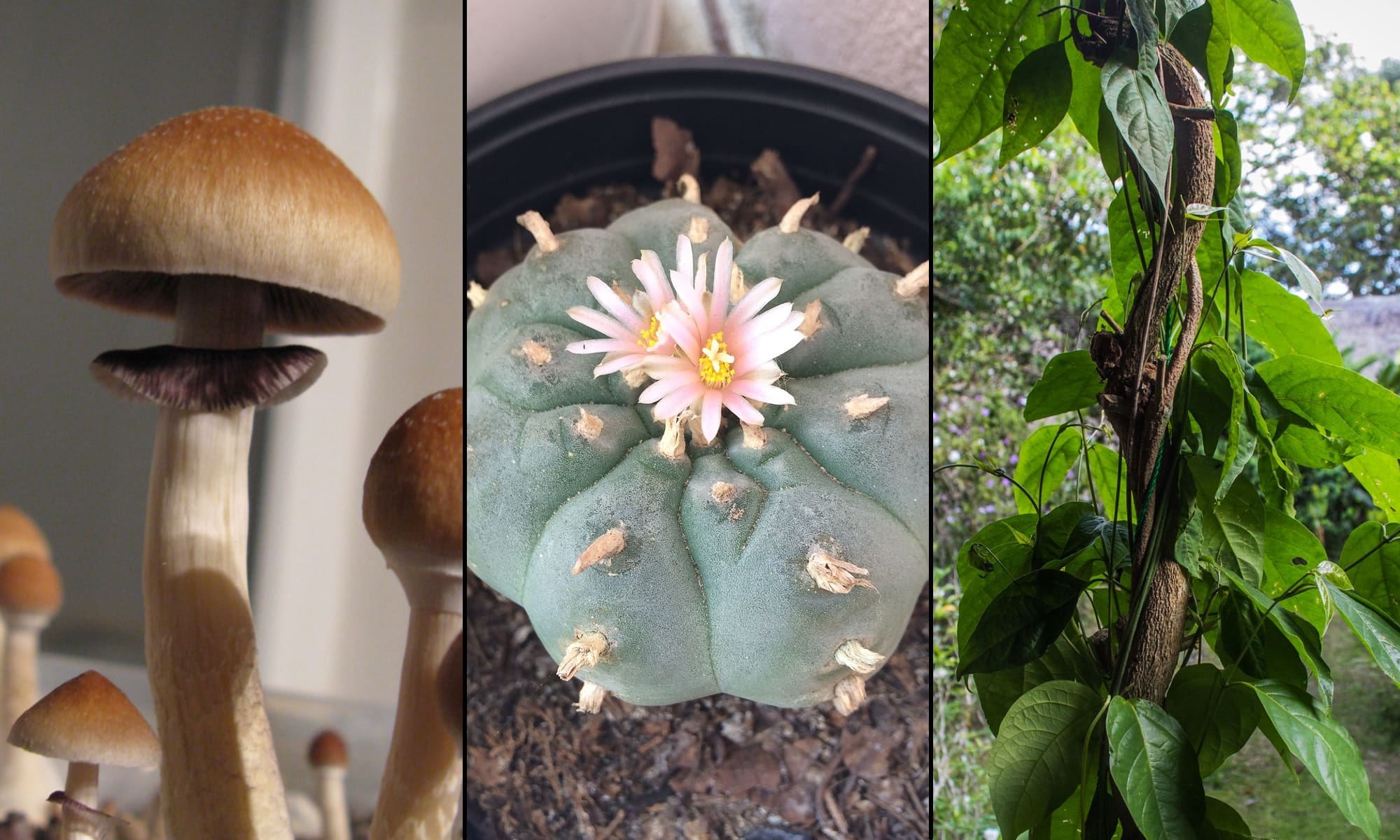 "All of that properly done in the right type of clinical setting will save a multitude of lives," Perry said. "I'm convinced of it. I have seen it enough of these young men."
By Patrick Svitek, The Texas Tribune
Rick Perry, in a rare return to policy debates in Austin, is teaming up with a Democratic state lawmaker to push for psychedelic drug therapy for veterans struggling with post-traumatic stress disorder.
The former Republican governor is throwing his support behind a bill by state Rep. Alex Dominguez, D-Brownsville, that calls for a clinical study of psilocybin—the active ingredient in "magic mushrooms"—to treat PTSD in veterans.
"To me, this may be one of the most hopeful pieces of legislation that the members of the Legislature have the opportunity to consider this session," Perry said in an interview Tuesday.
Some studies have suggested that psilocybin could be safe and effective in treating mental health disorders like depression, while calling for larger studies with more thorough methods.
Perry said he has "historically been a very anti-drug person" and still firmly opposes legalization for recreational uses. However, he said he has seen through his longtime advocacy for veterans how psychedelic drugs can provide relief to former service members who have exhausted other options — and are traveling to other countries, like Mexico, to receive treatment.
"All of that properly done in the right type of clinical setting will save a multitude of lives," Perry said. "I'm convinced of it. I have seen it enough of these young men."
Perry is set to join Dominguez for a news conference on his proposal Wednesday morning at the state Capitol. The news conference will also be attended by veterans that Perry has gotten close to over the years, including retired Navy SEAL Morgan Luttrell and Dakota Meyer, a Marine veteran and Medal of Honor recipient.
Dominguez's House Bill 1802 would direct the Health and Human Services Commission to conduct the clinical study of psilocybin in partnership with a health sciences university and a Veterans Affairs hospital. The proposal would also ask HHSC to do a literature review—a survey of prior studies—of using not just psilocybin but also MDMA and ketamine to treat PTSD in veterans.
HHSC would have to submit quarterly progress reports on its study, and it would have a deadline of Dec. 1, 2024, to deliver final findings to the the so-called "Big Three"—the governor, lieutenant governor and House speaker—as well as members in both chambers.
The bill was referred to the House Public Health Committee last month but has not received a hearing yet.
Texas has largely avoided loosening its drug laws in recent years as a growing number of states have legalized marijuana for recreational use. The state has legalized marijuana with limited levels of THC—the psychoactive ingredient in marijuana that makes people feel high—for people with certain debilitating illnesses, but eligibility is limited and relatively few people have signed up.
Noting the influence that the Big Three could have if they get behind a proposal, Perry said he's talked with the offices of Gov. Greg Abbott and Lt. Gov. Dan Patrick and that the speaker's office has been briefed on it. He added that he is hoping that Republicans can "get comfortable [that], 'Hey, this is not some recreational drug thing,'" but a life-changing treatment for veterans when handled carefully.
Dominguez said in an interview that he has found that colleagues on both sides of the aisle are "very supportive" of studying the issue.
"I think in general we're supportive of veterans issues and certainly there's maybe a generational discussion to be had… But I found most members want to hear the science," Dominguez said, emphasizing the study would go through a "controlled process" and that there would be "a number of safeguards in place to make sure that nobody abuses this and we learn the efficacy."
The lawmaker said his interest in the issue comes from his time as a prosecutor in Cameron County, which set up a veterans treatment court in 2014.
Perry has largely stayed out of state legislative matters since leaving office in 2015, unsuccessfully running for president in 2016 and then joining former President Donald Trump's Cabinet as energy secretary. He stepped down as energy secretary in late 2019.
But Perry is not unfamiliar with the Legislature, though, and particularly the House. He served there from 1985 to 1991—first as a Democrat and then as a Republican.
This article originally appeared in The Texas Tribune.
With State Law Against Drug Possession Overturned, Washington Governor Frees 15 People From Prison
Photo elements courtesy of carlosemmaskype and Apollo.