Congressional Ban On D.C. Marijuana Sales Drives Arrests, New Police Data Suggests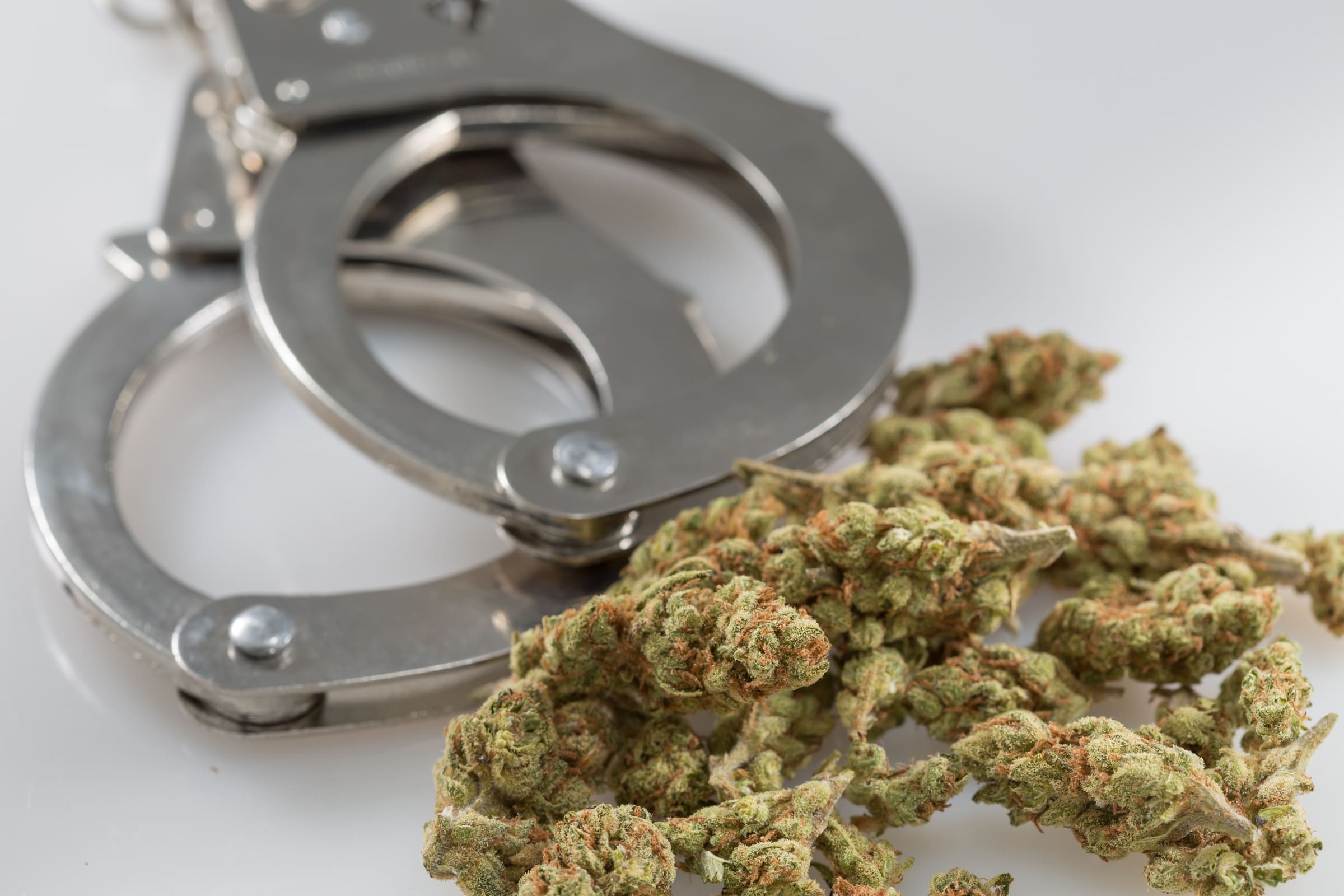 New data from the District of Columbia Metropolitan Police Department, released last week, shows that arrests for marijuana-related infractions in the nation's capital rose substantially again from 2016 to 2017. In particular, busts for distribution have skyrocketed, while huge racial disparities in arrests continue unabated.
A total of 926 people were arrested for cannabis crimes in Washington, D.C. in 2017, up 37 percent from 676 in 2016.
The numbers had fallen dramatically in 2014 and 2015 after the Marijuana Possession Decriminalization Amendment went into effect in July 2014 and Initiative 71 went into effect in February 2015. The Amendment, approved by the D.C. Council in July 2014, decriminalized possession of up to one ounce. The Initiative, approved by 65 percent of voters that November, allows adults 21 and older to possess up to two ounces of marijuana, grow up to six plants and "gift" up to one ounce of cannabis to another adult.
But sales remain banned despite support from a majority of councilmembers and Mayor Muriel Bowser (D). That's because Congress continues to attach language to annual funding bills that prevents D.C. from spending its own money to legalize and regulate the marijuana trade.
Overall marijuana arrests in the District have steadily increased in the two years since the initial drops following decriminalization and limited legalization, and a Marijuana Moment analysis of the new data shows that the rise appears to be related to the lack of a legal supply chain for cannabis.
In 2015, only 323 people were arrested for marijuana possession, consumption or distribution. In 2016, that number doubled, and 2017 arrests are nearly triple what they were in 2015. While not anywhere close to pre-decriminalization 2012 or 2013 numbers, the trend is unmistakable.
Types of Arrests
Strikingly, the type of charges made for cannabis-related arrests has been inverted in the last six years.
Since possession of limited amounts of cannabis is now legal in the District, possession arrests are rare (only 35 total in 2016-17). In turn, public consumption rates rose markedly in 2015 and 2016, but fell slightly in 2017 as police began applying more serious distribution charges more frequently.
Percentage-wise, the growth in distribution arrests is startling. In 2012, distribution accounted for only 4 percent of arrests. In 2017, it was 43.5 percent. Even by raw numbers, distribution arrests have soared. This type of bust rose 83 percent from 2016 to 2017, and nearly five times as many people were arrested on this charge in 2017 than in 2013 (403 and 83, respectively).
(If someone is arrested on multiple marijuana charges, only the most serious charge is listed in the data.)
In recent months, dozens of arrests have been made at "pop up events" that have emerged in the city in response to the "gifting" language in the law. Typically, vendors will sell unrelated products such as juices or shirts, and "gift" cannabis to those customers for free. But since the overall transactions require remuneration in the form of the supposedly unrelated purchases, police have said they violate city law.
That form of commerce—and the resulting arrests—would almost certainly diminish significantly if people could legally buy cannabis directly from licensed stores.
Local legislators have proposed both regulated sales and social use over the last few years, but Congress has exerted its influence multiple times to prevent such measures from moving forward.
"Thanks to Congressional interference prohibiting the District from regulating marijuana, rather than collecting tax revenue and ensuring product safety, we are wasting resources and wreaking havoc on young people's lives with continued arrests for marijuana use," Kaitlyn Boecker, policy manager for the Drug Policy Alliance, told Marijuana Moment in response to these latest numbers. "It's absurd that despite legalization in the District, MPD continues to make such arrests. As former MPD Chief Cathy Lanier said years ago, 'All those arrests do is make people hate us.'"
Racial Disparity in Arrests
The out-of-whack percentage of African Americans arrested in the District of Columbia for marijuana violations has been the subject of scrutiny for years now. The U.S. Census Bureau puts the African American population of the District at 47 percent and white (non-Hispanic) at 37 percent. But as this set of data reveals, for every 10 people arrested for a marijuana violation, nine of them are black.
In 2016, the numbers seemed to be improving slightly, with the share of African American cannabis arrests down 3.5 percentage points, but in 2017, the numbers rose slightly to return to 91 percent of arrests. Non-Hispanic Whites represented only 4 percent of arrests. In real numbers, 794 people coded "black" by the arresting officer were arrested in 2017, while only 35 people coded "white" but not "Hispanic" were arrested.
Arrest Year
Black      
White
(non-Hispanic)
Hispanic
Asian
Other

2012

89.34%

4.50%

3.40%

0.44%

2.31%

2013

90.19%

5.15%

3.44%

0.34%

0.88%

2014

90.64%

4.68%

2.77%

0.24%

1.67%

2015

92.04%

2.87%

3.82%

0.32%

0.96%

2016

88.56%

3.13%

6.90%

0.16%

1.25%

2017

90.85%

4.00%

4.00%

0.34%

0.80%
(A note on the data: Race is not recorded for arrests of juveniles. D.C. police say, "Race and ethnicity data are based on officer observation, which may or may not be accurate.")
"The war on drugs has always been a war on people, particularly on people of color," said Boecker. "Initiative 71 was passed by voters in large part to eliminate racial disparities in marijuana arrests, but due to racial bias and uneven enforcement, four years later Black men continue to be overwhelmingly targeted for arrests. This is unacceptable and must stop. Marijuana arrests do not advance public health or safety, and violate the will of the voters."
Age of Those Arrested
From 2012-2017, the age of those arrested for marijuana infractions has stayed relatively steady. The one exception is the percentage of arrests for those under 21, which in 2016 jumped 8 percentage points, to 23 percent of those arrested, the highest year in this data set. In 2017, the percentage fell to 19.8 percent, which is still higher than 2013-15 numbers.
The numbers of those 21-29 arrested, by far the age group with the most arrests each year, fell and rose in tandem with these fluctuations in the younger cohort (down 5 percent in 2016, then back up a couple of points in 2017).
Women and Weed
Arrests of women for marijuana-related incidents leveled off in 2017, after four years of annual decreases. In 2012, women made up 12.6 percent of arrests. By 2016, that number had fallen to 7.1 percent (52 arrests). In 2017, 64 women were arrested — only 7.3 percent of total arrests.
Federal and Local Policies Both to Blame, Activists Say
Overall the new police data shows that while legalization of low-level possession and home cultivation in D.C. has driven a significant decline in marijuana arrests overall, discriminatory enforcement continues and issues related to the lack of a legal supply chain persist.
"I'm alarmed that D.C. had nearly 1,000 marijuana arrests last year three years after citizens overwhelming voted to legalize adult use of cannabis," Adam Eidinger of DCMJ, the group that successfully campaigned for 2014's legalization measure, told Marijuana Moment.
In addition to the congressional regulatory blockade, he pointed to the city's own ban on public cannabis consumption as being partially at fault for the recent uptick in marijuana arrests.
"As a result people in public housing that does not allow cannabis use choose to consume outside risking arrest rather than smoke in their homes and risk eviction," Eidinger said. "This catch 22 situation for cannabis users, including people carrying a medical card from the D.C. government, is the policy leading to more arrests."
Michigan Cops Lock Up 80-Year Old Grandmother For Expired Medical Marijuana Card
GOP Senator Reveals What Trump Said About Jeff Sessions's Anti-Marijuana Moves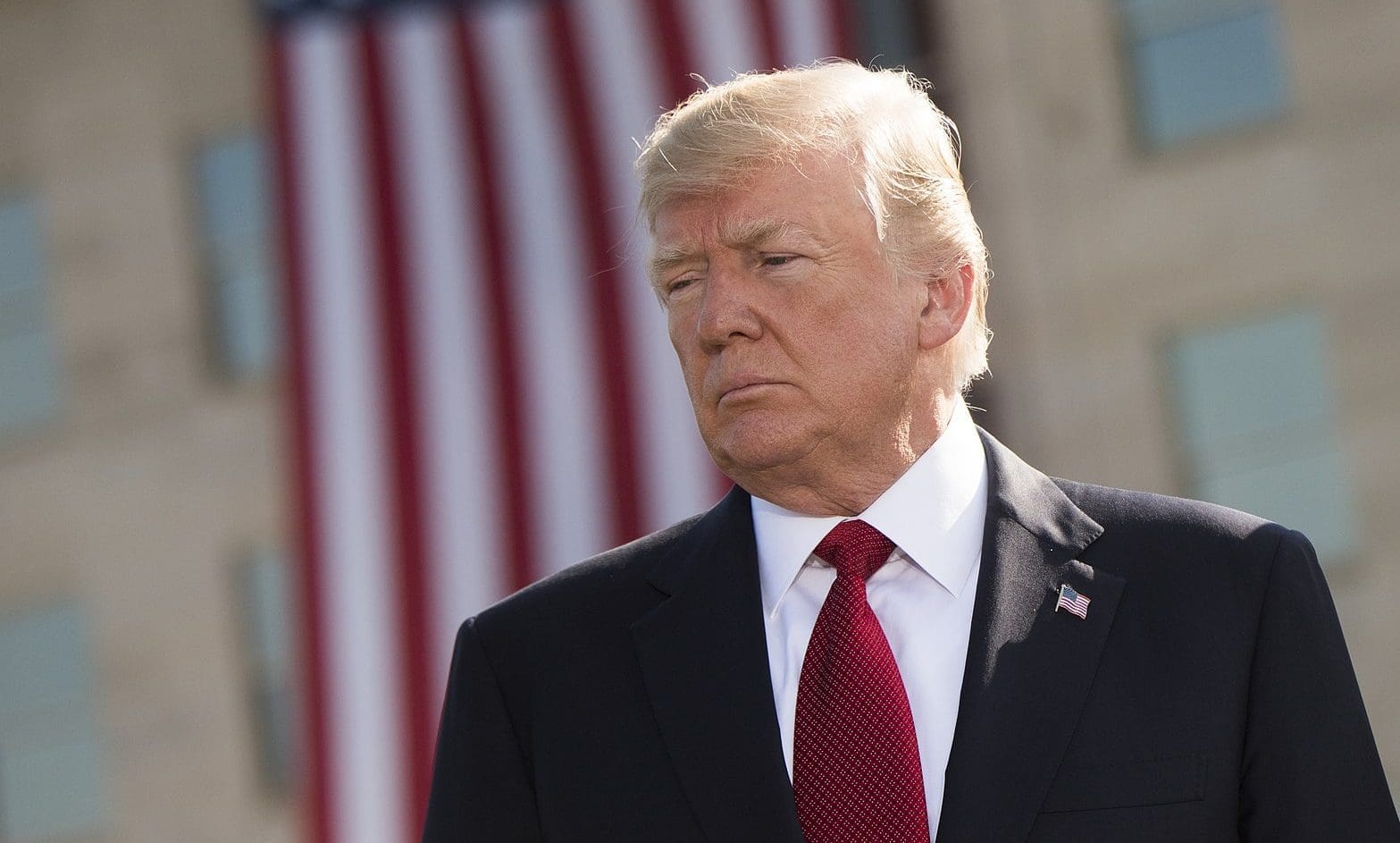 President Donald Trump immediately rebuked then-Attorney General Jeff Sessions on the day that he rescinded Justice Department guidance on federal marijuana enforcement priorities, Sen. Cory Gardner (R-CO) revealed during an interview on the Cannabis Economy podcast earlier this month.
Following a meeting on trade and tariffs in the Oval Office, Gardner pulled Trump aside to express his opposition to the rescission of the Obama-era cannabis document known as the Cole Memo. But before he could finish his sentence, the president interrupted to say "we need undo this" and "[Sessions] needs to stop this."
"It was very clear to me at that point that there was a disagreement between the president and the attorney general on this," Gardner said. Trump also said, "I don't like this, this isn't something I support," but that it was too late to reverse the decision.
"This sounds like something my grandpa said in the 1950s," was an exact phrase the president used, per Gardner's recollection.
"At that point I realized that there was an ally in the president on this."
In response to Sessions's decision, Gardner started blocking Justice Department nominees until he received assurances that the federal government would not take enforcement action against legal cannabis businesses operating in compliance with state laws. That blockage prompted a subsequent phone call with the president, who said there was one nominee in particular he wanted to confirm.
Listen to Gardner's interview with the Cannabis Economy podcast below:
Gardner explained why he was holding nominees, to which Trump replied, "OK, you've got my commitment to support the bill, you've got my commitment to support a solution on this," referring to bipartisan legislation Gardner and Sen. Elizabeth Warren (D-MA) introduced to exempt state-legal marijuana activity from enforcement under the Controlled Substance Act.
Trump later told reporters that he "really" supports the legislation, the Strengthening the Tenth Amendment Entrusting States (STATES) Act.
During his conversation with the president, Gardner cautioned that states like Colorado would be put in jeopardy if the Justice Department followed through on Sessions's threats. But Trump said, "we're not going to do that, it doesn't mean anything."
"That was the commitment from the president not only on showing that he's going to disagree with Jeff Sessions, but actually saying, 'don't worry about what he's done because it won't impact Colorado,' and then moving forward down for a solution," Gardner said.
Listen to my interview with @Sethjadler from Cannabis Economy to learn more about the STATES Act and my work on marijuana policy ⬇️ https://t.co/v8LC9z7b6P

— Cory Gardner (@SenCoryGardner) February 22, 2019
Sessions resigned from his position at the president's request in November, and the Senate confirmed his replacement, William Barr earlier this month. Barr was repeatedly pressed about how he would approach federal cannabis policy during his confirmation hearing and in followup questions, and he made consistent pledges not to use Justice Department resources to "go after" state-legal marijuana businesses.
He did, however, encourage Congress to resolve conflicting federal and state cannabis laws through legislative action.
Trump Issues Signing Statement On Medical Marijuana Provision Of Funding Bill
Photo courtesy of Wikimedia.
Five Governors Talk Marijuana And Hemp At Media Conference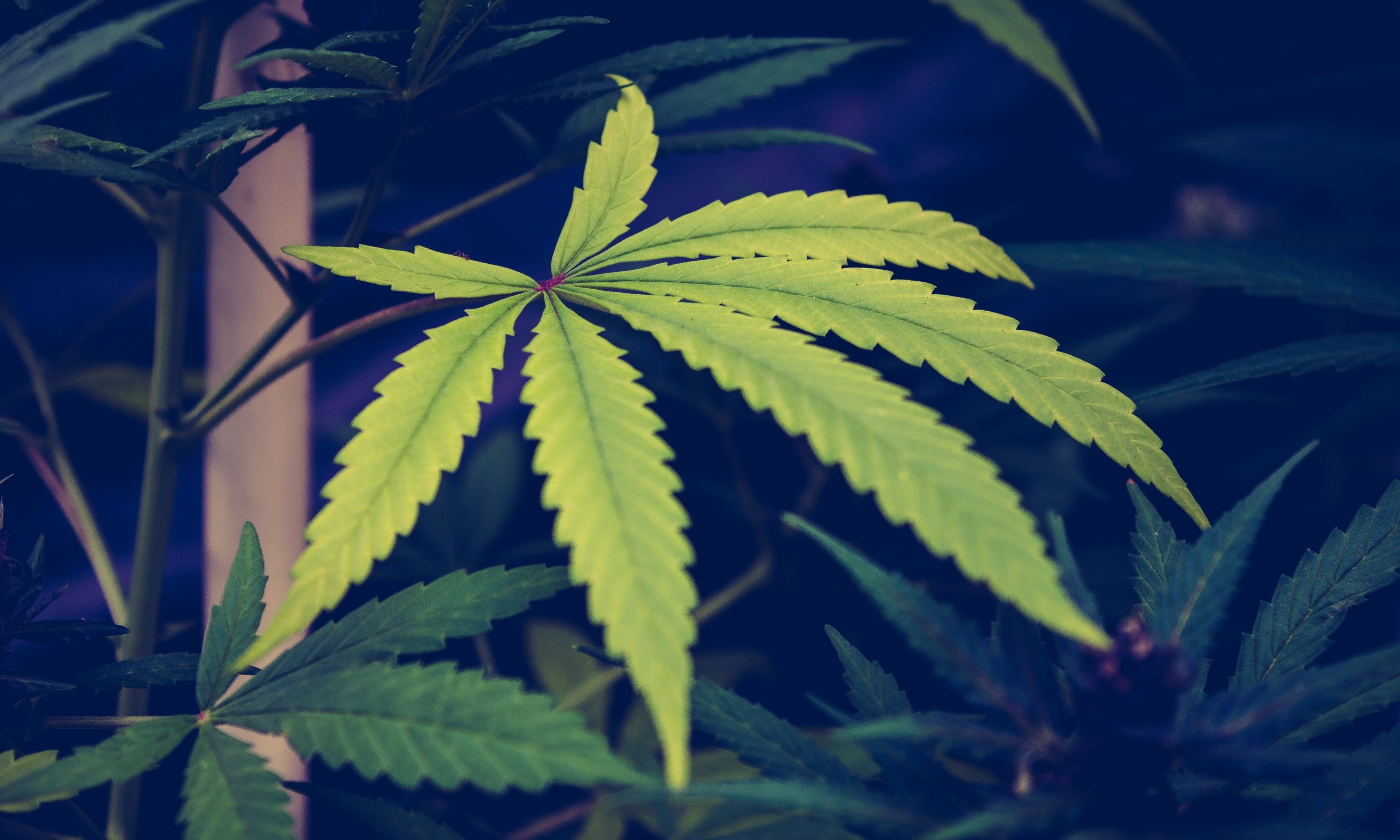 The governors of five states weighed in on marijuana and hemp during appearances at Politico's ninth annual "State Solutions" conference on Friday.
Colorado Gov. Jared Polis (D) said hemp should be regulated "just like any crop" and emphasized that he wants his state to continue to expand its legal hemp and marijuana economies. The pro-legalization governor, who pledged to make Colorado the nation's leader in industrial hemp production during his State of the State address last month, also pulled out a business card printed on hemp paper during the event.
Then the conversation pivoted to broader federal cannabis policy. Polis said "there's an existential threat to everything we're doing in Colorado" because of the lack of formal protections against federal intervention in state marijuana laws.
"Obviously the counterbalance to that is the federal government—even if they somehow did make this more of an enforcement priority—don't have the ability on the ground to prosecute so many people," he said.
"I hope that they can either reinstate something like the Cole memorandum or, even better, that Congress can finally move forward with changing the laws and leaving it up to the states," the governor said, referring to Obama-era marijuana enforcement guidance that then-U.S. Attorney General Jeff Sessions rescinded last year.
Polis also said that if the state got wind of pending federal enforcement, "it would be of great concern and we would bring that to the highest levels of the White House."
Utah Gov. Gary Herbert (R), whose constituents voted to legalize medical marijuana during November's midterm election, was asked what he thought about allowing the use of medical cannabis to treat opioid addiction.
"I think everybody would like to have any kind of medicine that will help alleviate pain and suffering," including opioid dependence, he said. But he said the federal government was at fault for failing to address cannabis rescheduling in order to enhance clinical research into the plant's therapeutic benefits.
"We ought to change the law, allow it to be studied," he said. "What are we afraid of?"
And South Dakota Gov. Kristi Noem (R) discussed the state's possible legalization of industrial hemp. She said it was important to wait for the U.S. Department of Agriculture to release "federal guidelines" on hemp production first and also to ensure that the state has the money and resources to regulate the crop.
The conversation comes after Noem urged the state Senate to postpone a scheduled hearing on an industrial hemp cultivation bill, a request the body ultimately agreed to earlier this week. The legislation passed the House in a 62-5 vote last week.
During the interview, Noem also expressed concerns generally about the lack of roadside drug tests to determine impaired driving from marijuana, and she said it's important as governor to consider the public safety ramifications" of an industrial hemp market.
The second session of the conference featured Oregon Gov. Kate Brown (D) and Connecticut Gov. Ned Lamont (D), who also spoke about cannabis.
Brown touted the legal cannabis industry and said it has stimulated job growth in Oregon, where she said about 20,000 people work for marijuana and hemp businesses. It should be a "top priority" for Congress to ensure that the cannabis industry has access to banking services, she said.
The Connecticut governor reiterated his belief that the state will legalize marijuana and "do it right" during his interview.
Without a regulated cannabis system, the illicit market will continue to thrive and people are already "driving over the border" to Massachusetts, where adult use is legal, so "that train has left the station," he said. A significant portion of the Connecticut House has already signed onto an adult use legalization bill
But the existing system breeds "disrespect for the law," Lamont added. What's more, cannabis enforcement disproportionately targets communities of color, which is part of the reason that he considers legalization a "criminal justice issue."
Legalization legislation should also involve expunging the records of individuals with prior cannabis convictions, he said.
Lamont revealed that he's talked to Rhode Island Gov. Gina Raimondo (D), who has recently and reluctantly embraced reform in response to neighboring states moving to legalize, and that the two agreed to work together to create effective marijuana systems in their respective states.
This story was updated to add comments from Brown and Lamont.
Two More Governors Call For Marijuana Legalization During Budget Speeches
Photo courtesy of C-SPAN.
Florida Senator Wants To Let Voters Decide On Marijuana Legalization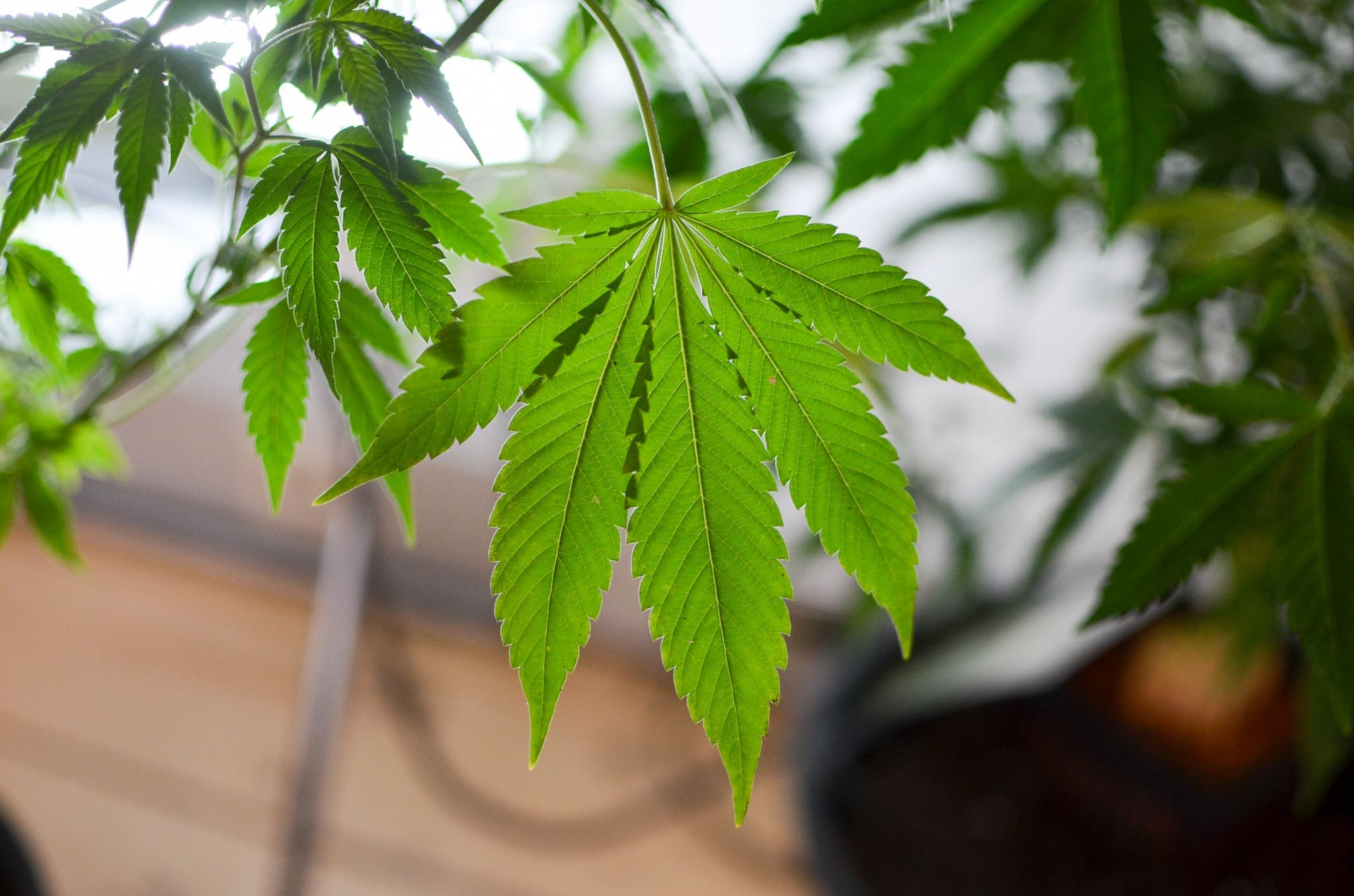 A joint resolution introduced in the Florida Senate on Thursday would add a new section to the Florida Constitution to establish the right "to possess, use and cultivate cannabis."
"This right may not be infringed, except that the transfer of cannabis by purchase or sale may be regulated by law as necessary to ensure public health and safety," reads the measure, which would apply to adults over 21 years of age.
If approved by lawmakers, the question would go before voters in the 2020 general election.
The resolution, introduced by Sen. Randolph Bracy (D) of Orlando, comes as Florida lawmakers weigh other bills that would expand the allowable forms of medical marijuana in the state.
"I think if we just go straight to the people and ask them, 'is this something that you want,' it puts the onus back on us to regulate it," Bracy told Marijuana Moment in a phone interview. "I think it's such a controversial issue that the legislature is not in a position to agree on how it should be regulated. The best way to do it is to go through the people and then it will come back to us to figure out how to regulate it."
"I've always thought the people are more progressive on this issue than the legislature is and I believe they are ready for legalization of marijuana. Whenever I hear from folks, it's always a resounding 'yes.'"
Under regulations instituted after voters approved a medical cannabis ballot measure in 2016, patients are prohibited from smoking the drug. But new Gov. Ron DeSantis (R) has called on lawmakers to change that, threatening to drop the state's appeal of a lawsuit seeking to over turn the ban if the legislature doesn't act by mid-March.
While a House bill would prohibit the smoking of medical marijuana by those under 18, another bill in the Senate allows patients under 18 to smoke only if two doctors agree it to be the best method.
The two proposals are expected to receive floor votes in their respective chambers within the next few weeks.
"From the House perspective, the biggest sticking point is children," State Rep. Ray Rodrigues told Florida Politics. "We don't believe children should be smoking medical marijuana…but we're having conversations."
The 2016 ballot measure added language in the state constitution allowing the use of medical cannabis by those with cancer, AIDS/HIV, epilepsy or other conditions as determined by their doctor. Two years earlier, a similar measure got majority support from voters but fell short of the 60 percent threshold required to pass.
If Bracy's full legalization amendment advances to the ballot, it appears to have a good chance of passing. A poll last year found that Florida registered voters support "legalizing and regulating marijuana in a manner similar to alcohol, limiting its sale to residents 21 years of age or older" by a margin of 62 percent to 35 percent.
Marijuana Legalization Bill Approved By Key New Hampshire House Committee
This story has been updated to add comment from Bracy.
Photo courtesy of Philip Steffan.