Colorado Psychedelics Legalization Ballot Initiative Still Trails But Picks Up Support From Previously Undecided Voters, New Poll Finds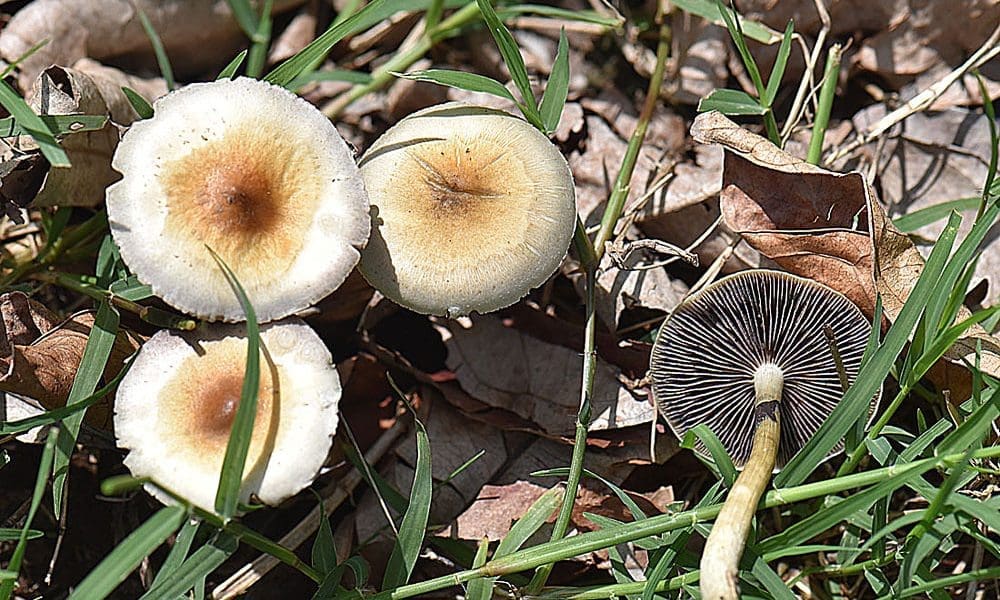 A Colorado campaign backing a first-of-its-kind ballot initiative to legalize psychedelics possession and create licensed "healing centers" where people can use engage in supervised psilocybin sessions received some welcome news on Tuesday, with a new poll showing a significant uptick in support since September.
The measure is still slightly trailing, however, with a small plurality of very likely voters (44 percent) against the proposal. But the survey shows that undecided voters are coming around to the initiative, with 43 percent of Coloradans now saying that they'll back the reform at the ballot.
That's a seven percentage point spike since the last FOX31/Channel 2/Emerson College/The Hill poll. Opposition picked up slightly over the past month, but most of the shift is a reflection of undecided voters getting on board with Proposition 122.
There's still a deep partisan divide over the measure, with 62 percent of Democrats saying that they support the reform, compared to just 21 percent of Republicans and 44 percent of independents.
Younger people 18-34 were the most likely to say that they will vote in favor of the initiative, at 70 percent. Support significantly tapers off among older demographics, with just 23 percent of those 65+ saying they back the proposal.
That could prove problematic for the campaign, as midterm election years without the presidency on the ballot tend to see more older and conservative voter participation.
But with only a sliver now separating supporters and opponents in this new poll, activists seem to have momentum. What remains to be seen is if the trend of bringing on undecided voters continues through Election Day and gives the campaign enough support to reach a majority.
The survey involved interviews with 1,001 very likely Colorado very likely voters from October 26-29, with a +/-3 percentage point margin of error.
For what it's worth, an internal poll commissioned by the campaign earlier this year did show most people backing the measure, especially after the various provisions were described.
Here's what the Natural Medicine Health Act initiative would accomplish if approved by voters: 
Possession, use, cultivation and sharing of psilocybin, ibogaine, mescaline (not derived from peyote), DMT and psilocyn would be legalized for adults 21 and older, without an explicit possession limit. There would be no recreational sales component.
Under the proposal, the Department of Regulatory Agencies would be responsible for developing rules for a therapeutic psychedelics program where adults 21 and older could visit a licensed healing center to receive treatment under the guidance of a trained facilitator.
There would be a two-tiered regulatory model, where only psilocybin and psilocyn would be permitted for therapeutic use at licensed healing centers until June 2026. After that point, regulators could decide whether to also permit regulated therapeutic use of DMT, ibogaine and mescaline.
A new 15-member Natural Medicine Advisory Board would be responsible for making recommendations on adding substances to the program, and the Department of Regulatory Agencies could then authorize those recommended additions.
The advisory board's membership would specifically include people who have experience with psychedelic medicine in a scientific and religious context.
People who have completed their sentence for a conviction related to an offense made legal under the act would be able to petition the courts for record sealing. If there's no objection from the district attorney, the court would need to automatically clear that record.
Colorado Gov. Jared Polis (D), who previously voiced support for psychedelics decriminalization, said last month that he was undecided on how he will vote on the proposal.
Certain psychedelics reform advocates have been actively opposing the initiative, including some activists who pushed for an alternative legalization measure that didn't make the ballot.
Those activists have argued that the initiative imposes too many regulations for entheogenic substances and would benefit corporate interests that want to provide psychedelic treatment services.
Meanwhile, Polis signed a bill in June to align state statute to legalize MDMA prescriptions if and when the federal government ultimately permits such use.
New Jersey Governor Says State Should 'Revisit' Marijuana Home Grow Ban After Market Matures