Colorado Bill Would Require Schools To Store Cannabis-Based Medicines For Student Use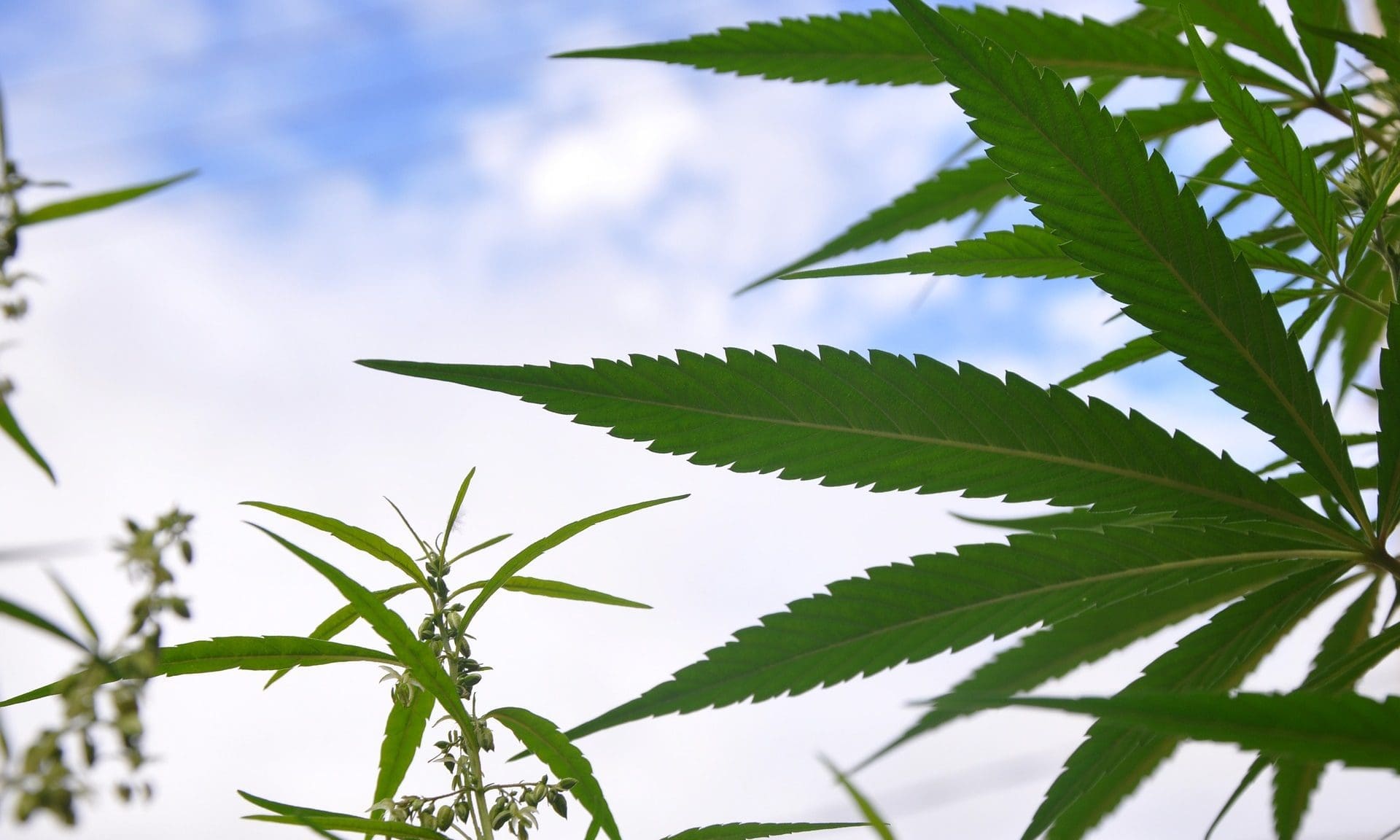 "As a person that comes from a community fairly consistent in being opposed to marijuana legalization in Colorado, I'm willing to put my hand up and say I was wrong about cannabis-based medicine," the bill's GOP sponsor said.
When the school board refused to let their daughter, Marley, receive her cannabis-derived medicine from willing teachers, Sarah and Mark Porter made the difficult decision to pull Marley out of a Douglas County public school in October 2019.
"The last time she got out of the hospital, she never went back to school," Mark Porter told Newsline.
In the 18 months since, Marley has been able to take her prescribed medicine regularly while learning at home—keeping her Crohn's disease more manageable than it's ever been, her parents testified to Colorado legislators during a February 24 hearing of the Senate Education Committee.
But Marley, now 15, is missing out on one-on-one interactions with teachers and the social aspects of school, like drama club.
"School is so much more than just learning and just education," her father said. "No friends, no after-school activities. Nothing."
A Colorado bill under consideration by the state Legislature aims to make life easier for kids like Marley and their families. It would require schools and school districts to have a policy allowing their employees — like the high school teacher who was willing to walk down to Marley's middle school, had the school board permitted it — to store and administer medical cannabis recommended for a student by a doctor.
Senate Minority Leader Chris Holbert, a Republican from Douglas County, said Senate Bill 21-56 is more important to him than any other legislation he's sponsoring this session. The seven lawmakers on the Education Committee approved the bill unanimously on February 24, sending it to the Appropriations Committee for review on a yet-to-be-determined date.
"As a person that comes from a community fairly consistent in being opposed to marijuana legalization in Colorado, I'm willing to put my hand up and say I was wrong about cannabis-based medicine," said Holbert, of Douglas County, who is partnering with Sen. Julie Gonzales, a Denver Democrat, on SB-56. "I'm perfectly willing to have conversations with constituents, doubters, to say, 'You're wrong. You need to meet these people.'"
Holbert's change of heart occurred after he met constituents Amber and Brad Wann, who found a way to treat their son Ben's life-threatening epileptic seizures: a bottle of Charlotte's Web cannabidiol, or CBD.
The science around CBD is emerging, and it has been touted for many benefits for which research has yet to provide verification. But some recent studies support claims that it can be effective, particularly in treating certain epilepsy syndromes. "Recently, CBD has gained traction in the scientific community for its ability to treat multiple conditions," reported Insider in November.
But when a school nurse asked Amber Wann why Ben had stopped having seizures in 2014, and learned about the cannabis-derived medicine, she reported the Wanns for potential child endangerment, Holbert said.
"The sheriff and the [district attorney] and the school district and child protection services did what they had to do, and at the end of it, they determined no, no… Giving their son Ben CBD oil was not endangering him, and bringing his seizures to an end certainly wasn't endangering him," Holbert told the Education Committee.
After the investigation was complete, the school's principal allowed the Wanns to keep a cannabis-based nasal spray on campus to treat Ben's seizures. But when the Douglas County School District Board of Education found out, they required that it be removed from the school.
"It pisses me off that my school board would somehow…decide which kid in our school district lives and which dies," Holbert said.
SB-56 builds on other laws that were intended to help families like the Wanns.
Through a 2016 state law—known as "Jack's Law" after Jack Splitt, the child who inspired it—school districts were required to let parents or guardians administer medical cannabis to their children on campus to treat symptoms such as seizures and severe pain. No Colorado law has ever allowed children to smoke marijuana on campus; rather, medicines containing CBD, THC or both often come in the form of oils, nasal sprays or capsules. And students aren't legally allowed to keep the medicine on their person, even if they have a prescription.
"I hated cannabis," Jack's mother, Stacey Linn, testified to the committee on February 24. "But when your child almost dies, multiple times a month, sometimes multiple times a day, sometimes multiple times a week, it's surprising what you might do." She referred to Jack's seizures.
"Being able to access cannabis, for Jack, saved his life and allowed him to go to school," Linn said.
Jack, a 15-year-old who suffered from cerebral palsy, died in August 2016. But his legacy lives on.
Jack's Law made it possible for students like Ben Wann to receive his medicine on school grounds.
However, it didn't require school nurses and staff to administer the medicine to students as they would pharmaceutical drugs. With many children requiring multiple doses per day to keep their symptoms under control, it was a tough ask for working moms and dads to travel to schools and give their kids medicine.
"Imagine you had to leave work every day at the same time for an hour or more to get to school so that your child got their medicine," Sarah Porter said during the hearing.
In 2018, House Bill 18-1286 became law in Colorado. Nicknamed "Quintin's Amendment" after then-9-year-old Quintin Lovato, the bill allowed school nurses to administer medical cannabis at school for qualifying medical conditions and with a doctor's approval. But the law left an "opt-out" clause for districts that didn't want their employees giving kids the medicine.
After the law passed, Quintin's school district in Eagle County allowed him to receive his medicine at school, giving him control over his seizures and tics.
So Quintin and his mother, Hannah Lovato, reappeared at the Capitol three years after HB-1286's passage to testify in support of SB-56. Quintin updated the lawmakers on his academic and athletic accomplishments.
"Please help push this new bill through so that other kids like me have the opportunity to live their best lives, too," Quintin told the committee members on February 24.
The bill wouldn't force any school personnel to administer the medicine, if they don't feel comfortable, but it does require school districts to have a policy for the storage of cannabis-based medicine on campus. The policy must allow willing school nurses, teachers or staff to administer the medicine to a student who provides a doctor's recommendation and dosing instructions.
In addition, SB-56 protects school personnel from discipline if they choose to administer a student's cannabis. They can't have their state-issued licenses or certificates taken away.
"It's in large part based on a Good Samaritan kind of perspective," Holbert said in an interview. "If they help, they're protected, and if they don't want to help, they're protected."
The bill would increase state expenditures by around $15,000, according to its fiscal note. That money would be allocated to the Colorado Department of Education to pay for rulemaking and enforcement.
School districts could pay up to $4,200 per school for storage, staff training and staff time, but the actual costs will "depend on districts' current policies, related resources, and the number of students with recommendations for medical marijuana, among other factors," the bill's fiscal note stated.
The bill contains an exception for school districts that can prove they are at risk of losing federal funding if they administer cannabis to a student. In those cases, they could refuse to store cannabis on campus.
But under the past two presidential administrations, that's never happened in Colorado, Holbert said, and it's not likely to happen under current President Joe Biden, even though cannabis is classified as a Schedule I narcotic under federal law.
"Anyone who is concerned about this, unfamiliar with it, take time to try to connect with people in your community who rely on cannabis-based medicine—especially kids," Holbert said. "And what you'll find is there are next to miraculous things happening, and completely effective medicine can be made from cannabis plants."
This story was first published by Colorado Newsline.
West Virginia Governor Would Support Taxing The 'Absolute Crap' Out Of Marijuana To Replace Income Tax
Photo courtesy of Max Pixel.