CBD Company's Appeal Could Let Marijuana And Psychedelics Companies Trademark Businesses Pre-Legalization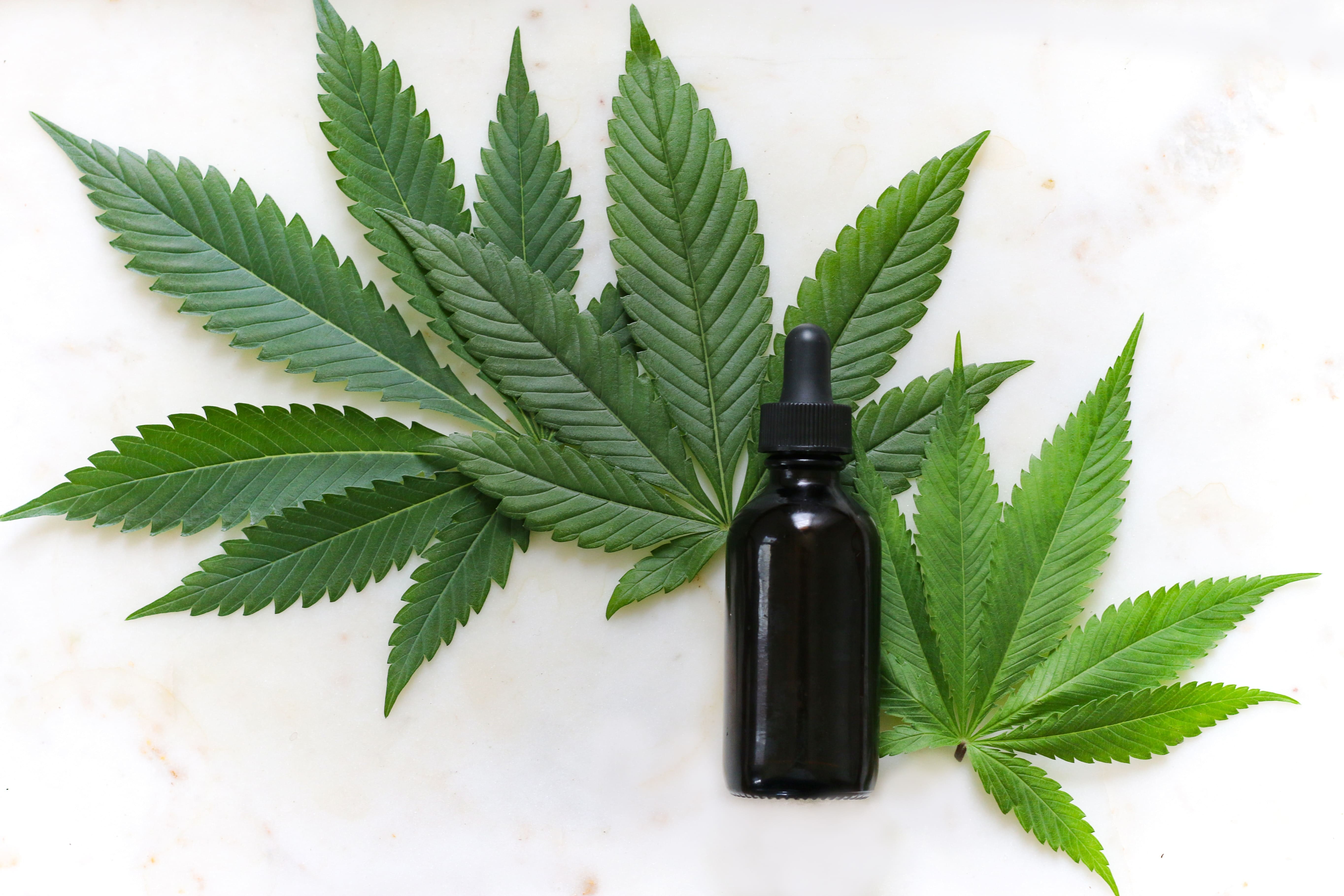 As it stands, you can't trademark a product that's not currently legal under federal law—like marijuana or psychedelics. But a CBD beverage company is appealing that rule, and it could have wide-ranging implications for burgeoning industries surrounding potentially soon-to-be-legal substances.
The U.S. Patent and Trademark Office (USPTO) says that companies cannot secure trademarks for products that aren't lawful for commerce, even if they're simply submitting "intent to use" applications that could take years to process while a pending policy change works its way through Congress or federal agencies.
"While applicant may be anticipating that CBD-based beverages will be made lawful at the federal level within the time frame for filing an allegation of use, that anticipation does not make this application registrable," USPTO wrote in explaining its decision to deny a registration to Joy Tea, which markets hemp-derived CBD drinks. "The lawfulness of the goods is determined at the time the application is filed and not what may or may not be lawful at the federal level years from now."
Joy Tea is appealing the rejection with the Trademark Trial and Appeal Board.
While hemp and its derivatives like CBD were legalized under the 2018 Farm Bill, USPTO denied its trademark request because the Food and Drug Administration (FDA) does not currently have regulations in place that allow for the lawful marketing of cannabinoids in food items or dietary supplements.
While the federal food regulator has said it's working on rules to allow for the marketing of CBD-infused products, USPTO says that for now, "FDA intentions, public opinion in favor of legalization of cannabis, and anticipation of change in the current law have no bearing on the prosecution of a trademark application."
But Larry Sandell, an intellectual property attorney at Mei & Mark LLP who is representing Joy Tea, told Marijuana Moment that it's improper to deny his client a trademark registration in the meantime.
"The general idea as to why [companies submit intent to use applications]—outside the cannabis space—is if you're marketing a new product, and you're starting to lay the groundwork, it would be terrible if somebody could just swoop it up and beat you to the trademark office and steal it out from under you," he said.
Traditional pharmaceutical companies that are interested in selling products that aren't currently approved by FDA have this option—but CBD businesses are barred.
"There's no real logical basis for the split," Sandell said.
But USPTO said the comparison is "misleading because pharmaceuticals are not per se unlawful."
Joy Tea "has not argued or demonstrated that it is seeking or has sought FDA approval for the sale of its CBD-based beverages," the agency said. "Applicant's goods are not merely 'unapproved' but are actually 'unlawful.'"
To resolve the issue, Joy Tea, is seeking an appeal.
"At base, this Appeal seeks to overturn, or at least narrow, this per se rule," the company's filing states. "No statute or applicable regulation supports disqualifying an applicant's bona fide intent that stems from a belief—especially an objectively reasonable belief—that its intended future commerce will be legal future commerce,"
It further argues that "market movement in cannabis-related stocks evinces that—notwithstanding the current law—many people anticipate changes in federal law toward cannabis legalization in the immediate future and have been willing to invest in this belief."
If the appeal succeeds and companies are prospectively able to trademark products that aren't currently legal under federal law, that would have a significant impact on businesses entering the space.
If it fails, however, that would mean that the status quote prevails, putting these companies "in a terrible spot," Sandell said.
It would mean, for example, that a company could preempt another company that plans to sell a cannabis product by taking their business name and using it for a legal, unrelated purpose.
Should Joy Tea's current effort fail, Sandell said they will appeal to a federal circuit court. They're expecting a response to the initial briefing by mid-summer.
Read the text of the appeal on the CBD trademark below: 
CBD Tea Trademark Appeal by Marijuana Moment
Head Of Top Federal Drug Agency Says It's Time To Consider Decriminalization
Photo by Kimzy Nanney.