Bipartisan Wisconsin Lawmakers Say Medical Marijuana Is Possible This Session, But It Will Need To Include Serious Limitations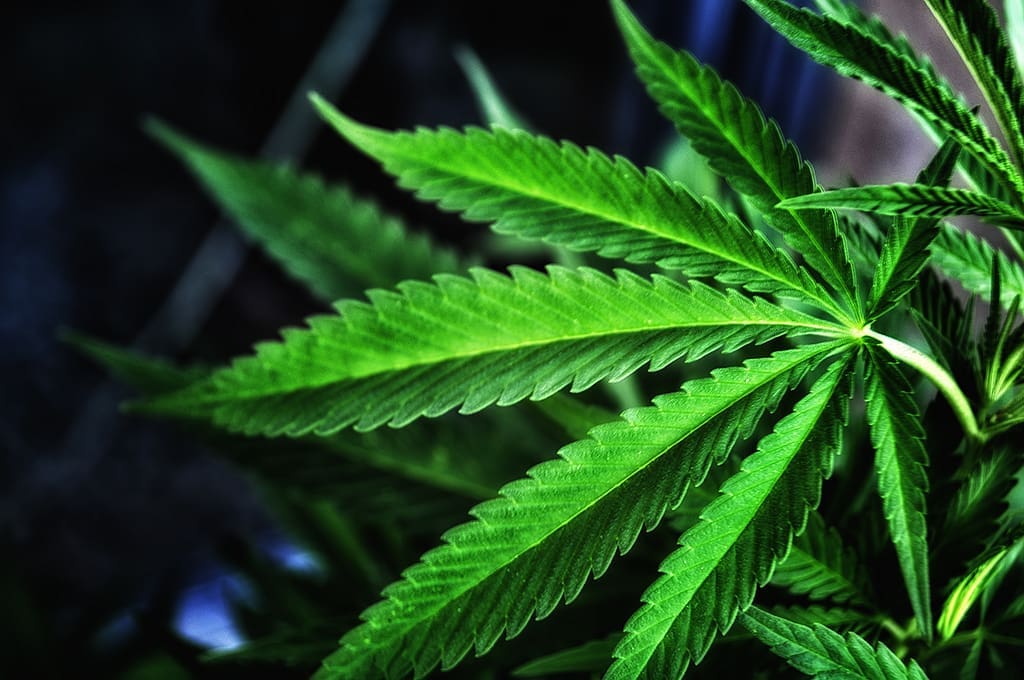 Wisconsin has a chance to enact a relatively limited medical marijuana law this session, a bipartisan pair of lawmakers said in a joint appearance at a policy event on Friday.
Sens. Mary Felzkowski (R) and Senate Minority Leader Melissa Agard (D) spoke during a webinar hosted by the nonpartisan Wisconsin Policy Forum. The group noted beforehand that a recent analysis it conducted found that more than half of all Wisconsin adults currently live within a 75-minute drive of a legal cannabis shop in Illinois or Michigan.
Agard, who has repeatedly introduced bills to legalize marijuana over the past decade, said that while many lawmakers—as well as Wisconsin Gov. Tony Evers (D)—support a regulated market for adult use, full legalization would likely be a nonstarter for leadership in the GOP-controlled legislature.
"I am not delusional," she said. "This is Wisconsin. I'm a Democrat. Democratic bills don't even get public hearings, even when they're great ideas, because of the way our government is working—or not working."
At the beginning of Wisconsin's last two-year legislative session, in 2021, Agard unveiled a legalization bill just across the border in Illinois, outside a cannabis store in South Beloit.
During Friday's event, the top Democratic senator referenced polling showing that most voters in Wisconsin back adult-use marijuana legalization. "This is on a laundry list of issues that the majority of the people in Wisconsin would like us to be able to move forward," she said.
Republican Felzkowski, who's sponsored medical cannabis legislation in the past, said she's personally "very, very focused on getting medical marijuana across the finish line the session."
"I don't want to force people that feel they need cannabis or have had good results with cannabis into doing something illegal for their medical needs," Felzkowski, a breast cancer survivor, said. While many people might be able drive to Michigan, Illinois or, potentially soon Minnesota to legally obtain marijuana, she added "it's still illegal in Wisconsin."
Felzkowski said lawmakers would need to be pragmatic if they want to pass a medical bill in the state, "but I do think it's something we can get done this session."
"I'm gonna tell you right now, it's not going to be the bill that I would put out if I were queen for a day," she added. "That's always my statement. But compromise is the word of the day."
A number of stakeholder groups are currently weighing in on the forthcoming medical legalization proposal, Felzkowski said, including the law enforcement and medical communities.
In response to a question submitted my Marijuana Moment, the GOP senator detailed some of the concessions that would need to be made in order to get a medical cannabis bill passed.
"Smoking is off the table for our caucuses," she noted, pointing to concerns about children and secondhand smoke. Another need would be "to make sure that the delivery systems are—I'm going to use the word conservative—so they are only being delivered to the person with the medical card."
Republicans are also intent that qualifying conditions for medical marijuana be narrowly defined. "They want to make sure that the conditions that are out there are the conditions that should be out there," as Felzkowski put it. "One of the things that we had in our past legislation is that any additional conditions would be approved by the medical examining board. I don't know if that will be in the final bill, but that was one of the concessions."
Our guests will include 2 of the Wisconsin Legislature's leading voices on marijuana policy, @MaryFelzkowski & @SenatorAgard — who'll discuss what may be in store during the 2023-24 session.

Also joining us: Dr. David Galbis-Reig on behalf of @WisMed Society. pic.twitter.com/QfLRP4qyZi

— Wisconsin Policy Forum (@WisPolicyForum) March 30, 2023
The two lawmakers were joined on the webinar by Dr. David Galbis-Reig, the immediate past president of the Wisconsin Society of Addiction Medicine, who shared both his understanding of available scientific evidence as well as what he'd seen in his own practice.
Galbis-Reig is an addiction medicine specialist who mostly sees patients in an inpatient hospital setting in southeast Wisconsin that he described as "right across the border with Illinois."
"Marijuana has been around for a long time. I mean, we're kidding ourselves if we think that it was not around just because it's not legal," he said. If lawmakers choose to legalize the drug, he said it is "going to shift the source of a lot of the marijuana that we see locally."
"Is it good or bad? I can't speak to that," he continued. "I mean, you know, the biggest challenge with any of these substances is ensuring quality and purity, if someone's going to use it."
Galbis-Reig said legalization would undoubtedly bring new questions that need to be answered, but he doubted that it would be a disaster. "I'm not saying it's going to be a nightmare by any stretch," he said. "But there are going to be some public health concerns that can occur with a change in policy, and people need to be at the table to discuss those things."
Both Agard and Felzkowski agreed that safety of cannabis products is one of the most pressing reasons to end the state's prohibition.
"I've been saying for quite some time that the most dangerous thing about cannabis in Wisconsin is that it remains illegal," Agard said. "Prohibition did not work with alcohol, it didn't work with margarine, and it's not working with cannabis policy."
During the so-called "oleo run" of the 1950s and '60s, Wisconsin families crossed the border into Illinois, Michigan, Minnesota and Iowa to buy margarine after sales within the state were outlawed to protect dairy farmers.
Similar trends seem to be happening with cannabis.
A report last month from the state's nonpartisan Legislative Fiscal Bureau, requested by Agard, determined that Wisconsin residents spent $121.2 million on marijuana from legal retailers in Illinois during 2022 alone. About $36 million of that went to Illinois's government through tax revenue. Some lawmakers see that as a loss for Wisconsin's own coffers.
Galbis-Reig, the addiction medicine specialist, said that if lawmakers choose to legalize and tax marijuana, revenue should be spent on drug education programs for youth and more accessible treatment for patients who need it.
He said that while some patients do develop substance use disorder with cannabis, those account for only a fraction of his cases. "Cannabis represents a small proportion of inpatient, in the sense that it's not why they're coming in," the physician explained. "Patients come in for other reasons, and cannabis use happens to be a co-occurring condition. And in most cases it's not necessarily a use disorder."
"Cannabis is usually not the substance that's causing the majority of their problems. It's typically alcohol or cocaine or opiates," he added. And when patients are admitted for cannabis specifically, they're typically under the age of 25.
As for whether legalization would lead to increased youth use, Galbis-Reig said that his experience didn't indicate it would. "The younger folks, the uptake—I haven't seen a clear increase in uptake of cannabis locally," he said. "I work in southeastern Wisconsin, right across the border from Illinois. So despite recreational use, I mean, I haven't seen an increase in uptake."
Meanwhile, Gov. Tony Evers (D) released his biennial budget request earlier this year, and it again included language to legalize medical and recreational marijuana in the state. A top GOP lawmaker had previously warned that taking that step could compromise negotiations on more modest medical cannabis legislation.
Agard said at the time that "if Republicans choose to remove it from the budget, I will once again introduce my bill to achieve this goal," adding that it's "high time we get this done for the betterment of our state and the people living here."
Evers has said for years that he's tired of hearing about sales figures from his southern neighbor's adult use market. He's previously joked that Illinois Gov. J.B. Pritzker (D) "thanks me for having Wisconsinites cross the border to buy marijuana."
Evers also tried to legalize recreational and medical marijuana through his proposed state budget in 2021, but a GOP-led legislative committee stripped the cannabis language from the legislation. Democrats tried to add the provisions back through an amendment, but Republicans, who control the legislature, blocked the move.
Rep. Evan Goyke (D) at the time urged colleagues on the other side of the aisle at the time to "stop running from this debate."
While Assembly Speaker Robin Vos (R) said in January that trying to enact adult-use legalization through the budget could "poison the well" in the legislature, jeopardizing talks on medical cannabis, the leader of the Senate has expressed that he thinks the more modest policy is feasible this session.
"Our caucus is getting pretty close on medical marijuana," Senate Majority Leader Devin LeMahieu (R) said. "A lot of our members, who are maybe at a point where they can vote for it now, they just want to make sure it's regulated well."
The governor said recently that he was encouraged by the Senate leader's remarks about nearing consensus on medical marijuana, and he's prepared to sign such legislation as long as it's not "flawed" by including too many restrictions.
Evers didn't bring up his legalization proposal in his budget speech this year, but he did stress in his inaugural address in January that the state needs to have a "meaningful conversation about treating marijuana much like we do alcohol."
Assembly Majority Leader Jim Steineke (R) has said legalization is "likely" to happen at some point—but the legislature has so far failed to pass even more modest proposals like decriminalization or the legalization of medical cannabis.
Ahead of the November election, Evers met with college students and urged supporters to get engaged and vote, in part to ensure that the state advances marijuana legalization.
If Democrats had won enough seats, it could have also set them up to pass a resolution that the governor introduced to allow citizens to put initiatives on the ballot. Advocates expressed hope that the move could open the door to finally letting voters decide on marijuana legalization, but it's unlikely that GOP lawmakers will go along with it.
Meanwhile, voters across the state have been making their voices heard on cannabis reform over the past several election cycles. Most recently, voters in three counties and five municipalities across the state approved non-binding advisory questions on their local ballots in support of legalization.
The local votes are largely meant to serve a messaging purpose, providing lawmakers with a clear policy temperature-check among their constituents. But those that were approved will not change any laws by themselves.
A statewide poll released in August found that a solid 69 percent of registered voters in Wisconsin believe that cannabis should be legal. That includes 81 percent of Democrats, 75 percent of independents and 51 percent of Republicans.
Republicans filed a limited medical cannabis bill last year—and it got a hearing on the unofficial marijuana holiday 4/20, but that came too late in the legislative session for lawmakers to actually vote on the measure.
Other GOP members have filed bills to more modestly decriminalize marijuana possession in the state, but none of those proposals advanced.
As it stands, marijuana possession is punishable by a maximum $1,000 fine and up to six months in jail for a first offense. People convicted of a subsequent offense would face a felony charge punishable by a maximum $10,000 fine and up to three and a half years in prison.
The governor vetoed a GOP-led bill last year that would have significantly ramped up criminal penalties for people who use butane or similar fuels to extract marijuana.
And in the interim as lawmakers pursue reform, the governor has issued hundreds of pardons during his years in office, primarily to people convicted of non-violent marijuana or other drug offenses.
Illinois Senate Passes Bill To Block Police From Searching Cars Based On Marijuana Smell
Photo courtesy of Carlos Gracia