Berkeley City Council Considers Decriminalizing Psychedelics This Week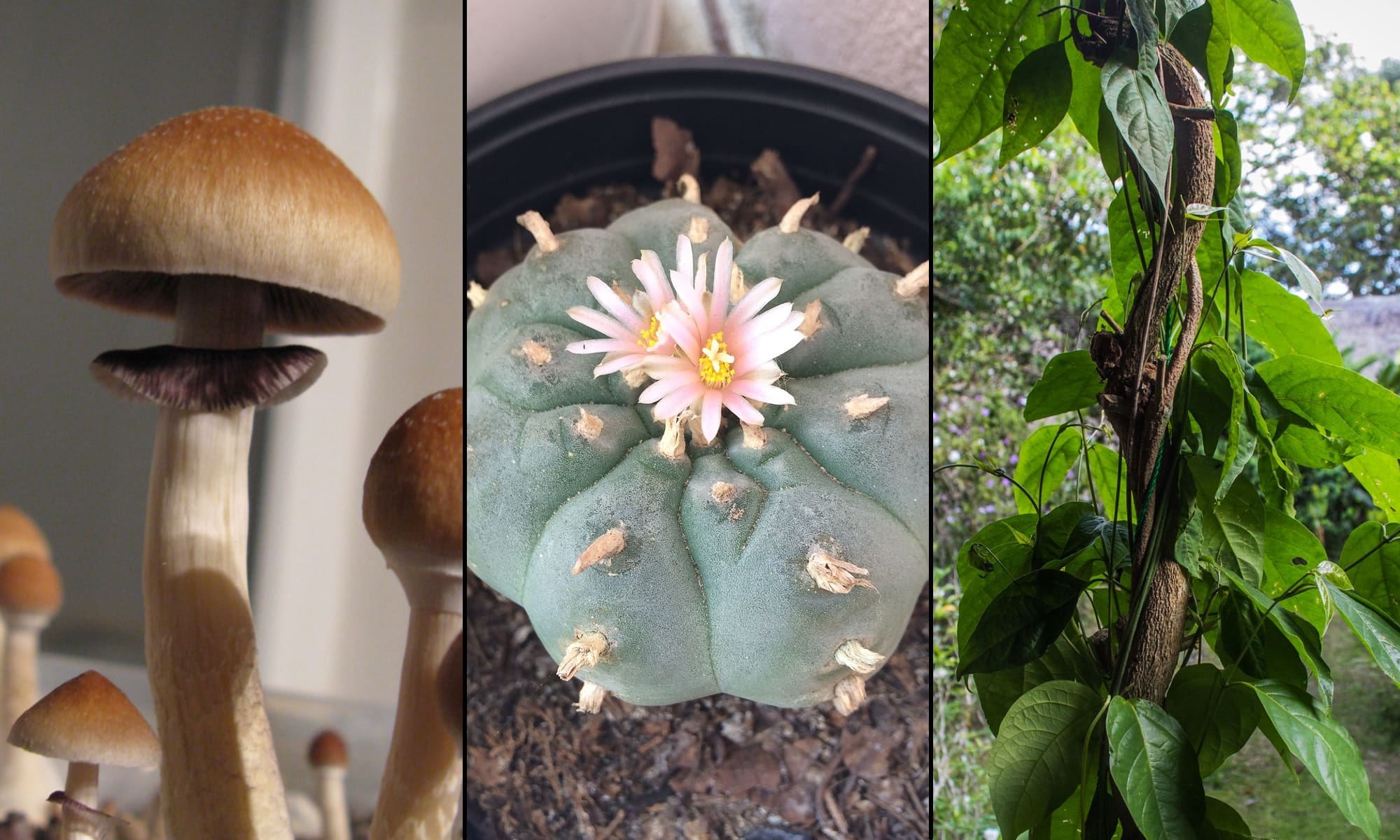 A resolution to decriminalize psilocybin and other psychedelics will go before a Berkeley, California City Council committee on Wednesday.
Decriminalize Nature, the group behind the measure, also led the charge to successfully get a measure decriminalizing entheogenic plants and fungi approved by the City Council in neighboring Oakland last month.
In Berkeley, the Public Safety Committee will discuss the proposal and can either decide to hold it for a future meeting or advance it to the full Council. The public is able to attend Wednesday's special meeting and share their perspective on the resolution, but Decriminalize Nature stressed in a tweet that this "is a small meeting, so you do NOT need to attend."
Is it time for #DecriminalizeNature #Berkeley? Agenda 4 at the public safety meeting this Wed. July 17, with the Decriminalize Nature team! This is a small meeting, so you do NOT need to attend. But if you live in Berkeley, write your City Council! https://t.co/gMSDkegMPU

— Decriminalize Nature (@DecrimNature) July 15, 2019
However, city residents are being encouraged to write to their Council members and urge them to vote in favor of the measure, which would codify that "no department, agency, board, commission, officer or employee of the city, including without limitation, Berkeley Police Department personnel, shall use any city funds or resources to assist in the enforcement of laws imposing criminal penalties for the use and possession of Entheogenic Plants by adults of at least 21 years of age."
The resolution defines the covered substances as "plants and natural sources such as mushrooms, cacti, iboga containing plants and/or extracted combinations of plants similar to ayahuasca; and limited to those containing the following types of compounds: indoleamines, tryptamines, phenethylamines."
Councilmembers Rigel Robinson and Cheryl Davila are sponsoring the resolution, which does not allow for commercial sales or manufacturing.
The lawmakers provided background information on the measure in a report to their colleagues and the mayor, describing the medical potential of various psychedelics as well as the success of decriminalization measures in Denver and Oakland.
"It is intended that this resolution empowers Berkeley residents to be able to grow their own entheogens, share them with their community, and choose the appropriate setting for their intentions instead of having to rely exclusively on the medical establishment, which is slow to adapt and difficult to navigate for many," they wrote.
While efforts to eliminate criminal penalties associated with psilocybin and other psychedelics have so far centered in jurisdictions that have historically embraced marijuana legalization and broader drug reform, the conversation around decriminalizing psychedelics is spreading nationally.
Shortly after Oakland approved its measure, Decriminalize Nature received inquiries from activities in cities from across the country. The group has kept track of each city where organizers are pursuing decriminalization.
Nature lovers are organizing coast to coast (and Hawaii)! Is your city on the map? Connect to join with your local community, or if you have the motivation to propose a similar initiative in your city/town/county, let's start growing! contact [email protected] #DNUSA pic.twitter.com/38UxLKK9RN

— Decriminalize Nature (@DecrimNature) July 2, 2019
On Monday, a conversation around changing laws governing psychedelics reared during a City Council meeting in Columbia, Missouri. One resident implored the body to take up a resolution to decriminalize the natural substances, pointing to their therapeutic benefits.
Councilmember Mike Trapp said that the student's proposal should be considered and that a government advisory board on public health should provide input on the medical potential of psychedelics, describing it as "very promising."
Hawaii Governor Vetoes Two Cannabis Bills While Letting Decriminalization Become Law
Photo elements courtesy of carlosemmaskype and Apollo.