Arkansas Medical Marijuana Patient Sues Testing Lab And Growers Over Alleged THC Inflation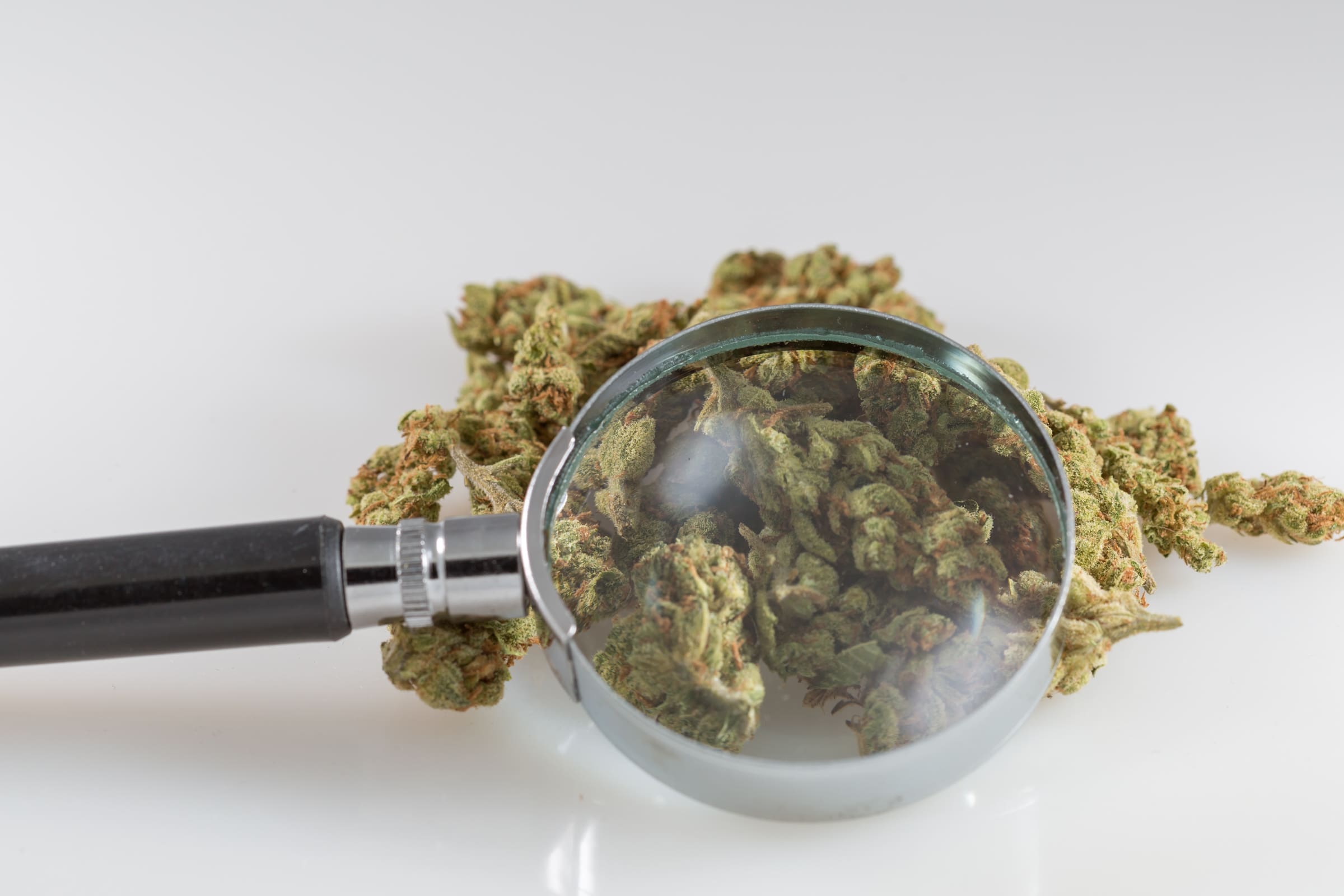 "Marijuana flower with higher concentration of THC is more valuable. So there is incentive to exaggerate the THC content of flower—it can be sold for more money."
By Hunter Field, Arkansas Advocate
A new civil lawsuit accuses Arkansas's largest cannabis testing lab of conspiring with medical marijuana cultivators to inflate the amount of THC in certain products.
An elderly, chronic pain patient targets cultivators BOLD Team, Osage Creek Cultivation and Natural State Medicinals as well as Steep Hill testing lab in the litigation.
The complaint filed Thursday in Pulaski County Circuit Court points to third-party test results and statistical analysis to raise questions about Steep Hill's test results, which are printed on individual products sold at dispensaries.
The suit alleges that Steep Hill inflates the amount of THC in the cultivators' cannabis products, and in return, the cultivators have an incentive to use Steep Hill's lab.
"Marijuana flower with higher concentration of THC is more valuable," the suit reads. "So there is incentive to exaggerate the THC content of flower—it can be sold for more money. As a result, cultivators often choose a lab that reports the highest THC value, a phenomenon known as 'lab shopping.'"
Steep Hill's CEO denied the allegations in the lawsuit and said the company would seek to have it dismissed.
The litigation is likely to garner attention from across the U.S. as its claims mirror growing national concerns about THC inflation and "lab shopping."
The plaintiff in the case had previously filed a federal class-action lawsuit with allegations under the Racketeer Influenced and Corrupt Organizations (or RICO) Act. That action was withdrawn.
The Pulaski County complaint includes alleged testing comparisons from 36 samples between Steep Hill and other "state-approved labs."
The third-party labs produced THC potency results within 10 percent of each other, according to the complaint. Meanwhile, Steep Hill's results averaged 25 percent or higher than the other labs.
"We are an ISO-accredited lab and have our processes audited each and every year by reputable 3rd parties, which we've done since we've been in business," said Steep Hill CEO and co-owner Brandon Thornton. "We stand behind the quality, integrity and efficacy of our lab, employees and impartial test results."
Officials and attorneys for the three dispensaries did not respond to requests for comment.
The plaintiff also points to purported discrepancies in the frequency distribution of the third-party labs' results and Steep Hill's tests.
The third-party labs' results conform to a typical bell curve, but Steep Hill's data is irregular with a discontinuous curve around the 20 percent THC mark, the complaint shows. The suit notes that 20 percent THC is a well-known price threshold.
A study published in the Journal of Cannabis Research found similar irregularities in testing data in Washington and Nevada.
"In both Nevada and Washington, an unusually high frequency of flower products report THC concentrations just higher than 20 percent THC (and an unusually small frequency report just below 20 percent THC). This discontinuity is evident for some, but not all, labs; and it persists even when examining products from the same growers. This suggests that potential manipulation by some laboratories, rather than some growers, drives the result. Of course, some growers may also manipulate the samples they send to laboratories for testing in order to obtain higher THC results…"
"These findings underscore the need for oversight of legal cannabis laboratories to ensure data reliability."
Finally, the Arkansas suit claims that Steep Hill allowed cultivation company employees to perform testing by also employing them, creating a conflict of interest and violating independent testing standards.
The suit asks for penalties, damages and attorneys' fees.
State oversight
While state law requires the routine testing of cannabis before it goes to the market, there are gaps in the state's regulatory structure.
While the Alcoholic Beverage Control Division and Arkansas Department of Health share regulatory duties over the medical marijuana industry in Arkansas, both deny enforcement authority over testing standards.
Scott Hardin, an ABC spokesman, said the agency had received a complaint about THC inflation prior to the litigation, but he said ABC "does not have regulatory authority over laboratories."
"We don't have the ability to retest product or the authority to take action against a lab," Hardin said. "However, we have weekly meetings with the Department of Health and Biotrack[, the state's seed-to-sale tracking software provider,] to address patient and industry concerns and provide support as needed on all issues."
Asked what agency has regulatory authority over labs, Hardin pointed to the Health Department.
A spokeswoman for the Department of Health said the agency didn't look at test data and refers all complaints to ABC.
As for any routine or complaint-based testing checks, ADH Communication Director Meg Mirivel said the agency only ensures that labs are accredited.
"We do not perform checks," she said.
This story was first published by Arkansas Advocate.
Biden Highlights Marijuana Pardons At Black History Month Event