Anti-Drug Group Hides Corporate Sponsors Like NFL And Krispy Kreme Amid Backlash Over Bid To Block Marijuana Bill In Senate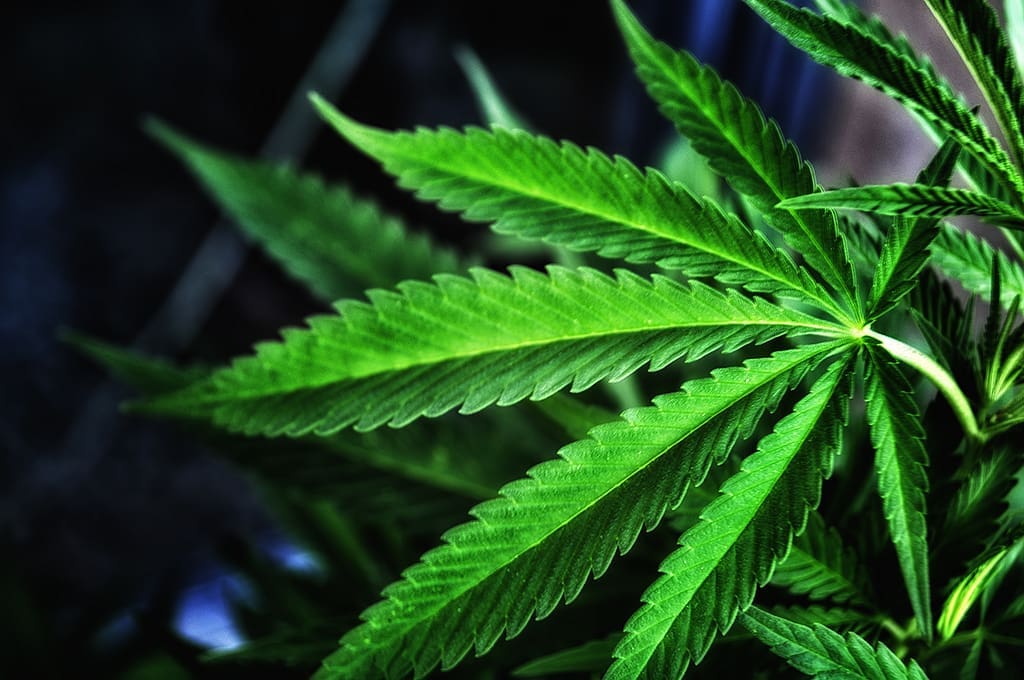 An anti-drug organization that's asking its supporters to oppose a federal marijuana legalization bill has removed a page on its website that previously listed corporate partners amid pushback from reform advocates.
Major brands like the NFL, Krispy Kreme and several pharmaceutical companies have faced criticism from the cannabis activist community for supporting the non-profit Community Anti-Drug Coalitions of America (CADCA) as it urges people to contact their U.S. senators about the recently filed marijuana legislation.
CADCA's action alert specifically prompts users to send pre-written messages to their elected representatives to express opposition to the reform bill that Senate Majority Leader Chuck Schumer (D-NY), Senate Finance Committee Chairman Ron Wyden (D-OR) and Sen. Cory Booker (D-NJ) filed last month.
It's not necessarily a surprise that CADCA is against the legislation, as it launched a similar action alert campaign to oppose the legalization bill while it was still being drafted late last year.
But the group's latest anti-legalization efforts have led some to dig into the corporate partners who were described on CADCA's website as having financially supported various programs and helped to "create and disseminate materials" on drug policy issues, according to the since-removed page on the organization's site.
CADCA listed nearly 50 corporate partners, including several major drug companies and law firms, as well as other mainstream consumer and entertainment brands. Those businesses hadn't directly signed on to the anti-legalization action alert campaign that's still available online, but several were called out for indirectly supporting the group's prohibitionist policy position.
Here is the list, in case you're wondering who is bankrolling the anti-#cannabis legalization movement… pic.twitter.com/hPNOL4yS4K

— Peter Grinspoon, M.D. (@Peter_Grinspoon) July 28, 2022
Within the past week, however—after Marijuana Moment sent initial inquiries to several CADCA corporate partners for a story about pushback to the group's marijuana legalization opposition—that partner page has been removed. The URL now directs people to an error message that vaguely says that the "page or resource you were trying to reach is forbidden for some reason."
The organization does still maintain a vague "industry partnerships" page that does not list any specific companies.
Marijuana Moment reached out to CADCA for comment and clarification on Tuesday, but a representative did not immediately reply.
"It is quite telling that they would take down the corporate partners page in response to an informative tweet just naming who they are and what they are doing," Peter Grinspoon, a primary care doctor and cannabis expert at Massachusetts General Hospital whose social media posts called attention to CADCA's partners, told Marijuana Moment.
"Why would they do that if they didn't know that they were on the wrong side of history?" he said. "Why would they do something that they are seemingly ashamed of, to the extent that they are curating their public messaging by taking down the corporate partners?"
Visual version of companies donating to lobbying groups opposing #cannabis legalization
(see attached Tweets). What hypocrites, especially e.g. Purdue (killed millions), @pfizer_news & @Indivior — developing #cannabinoids, keep plant illegal — so we all have buy from them. https://t.co/aX2EBxR1E8

— Peter Grinspoon, M.D. (@Peter_Grinspoon) August 4, 2022
While it's not clear whether there's a direct connection between the activist pushback and the decision to remove the corporate partner page, there were several brands and companies included on the now-deleted list that raised more attention than others.
NFL stood out as a notable example of a listed CADCA partner, for example, as the sports league has made headlines in recent years for reforming cannabis drug testing policies for players and funding research into the therapeutic benefits of marijuana, for example.
Another corporate partner of the organization is Gannett, a media conglomerate that owns major newspapers like USA Today. That paper's editorial board reversed its long-held position and endorsed marijuana legalization in a series of editorials published in recent weeks.
Then there are brands like the donut franchise Krispy Kreme, a munchies seller whose association with the anti-drug group has captured some attention since CADCA started the campaign against the Senate cannabis bill.
Right?
And wtf is the NFL doing on that list?

— Jake_G (@StoneyJake_G) July 28, 2022
"There is just so much hypocrisy," Grinspoon said, citing the NFL contributions in light of the league's efforts to fund cannabis research, as well as and pharmaceutical industry partners "who are developing cannabinoids [while] trying to keep it illegal" by association with groups like CADCA.
CADCA's pre-written message that it asking supporters to send to lawmakers starts with the subject line, "Oppose the Cannabis Administration and Opportunity Act."
"As a concerned citizen, I ask that you strongly oppose the Cannabis Administration and Opportunity Act (CAOA)," it continues. "This bill would remove marijuana from the drug scheduling system, totally legalizing and commercializing marijuana."
"The CAOA does not contain any public health guardrails, such as potency caps, packaging and labeling requirements, health warnings, or restrictions on advertising and marketing to youth nor does it prohibit making misleading claims about these products…As the United States continues to deal with the unprecedented opioid, and stimulant epidemics, legalizing and commercializing marijuana would only exacerbate these issues. Please oppose the CAOA."
Marijuana Moment reached out to the following CADCA corporate partners that stood out for comment: NFL, Gannett, Krispy Kreme and DIRECTV. Only DIRECTV replied.
A DIRECTV representative said that the company "has not been an active member of Community Anti-Drug Coalitions of America, nor have we made any financial contributions to CADCA since DIRECTV separated from AT&T in August 2021."
There was also some advocate criticism of certain CADCA board members based on their professional affiliations.
For example, some pointed out that the organization listed a Virgin Galactic executive as a board member, despite the company's founder Richard Branson being an outspoken proponent of cannabis legalization and ending the drug war.
Sir Richard Branson is one of the globe's more notable drug war dissidents, serving as a @globalcdp commissioner. Why is an exec from @virgingalactic affilitated with CADCA?https://t.co/csK7Tn486k

— Nikos Leverenz (@nikosleverenz) July 28, 2022
A Virgin Galactic spokesperson told Marijuana Moment that the person listed by CADCA is no longer an employee at the company.
While CADCA is rallying people to voice opposition to the legalization bill, the overall expectation is that Schumer's legislation will not be advancing this Congress. Instead, insiders expect provisions of the bill (sans descheduling) will be incorporated in a yet-to-be-seen package of incremental cannabis reforms that the leader is discussing with bipartisan and bicameral offices.
According to Booker, the so-called "SAFE Banking Plus" bill that's in the works would likely be filed following the elections during the lame duck session.
Ohio Voters In Seven More Cities Will Decide On Marijuana Decriminalization At The Ballot This November
Photo courtesy of Carlos Gracia.