After Legalizing Marijuana, Colorado Saw 'Significant Decrease' In Opioid Prescriptions, Study Finds
Since Colorado legalized recreational marijuana, the amount of opioid prescriptions for pain fell significantly compared to two states where access to cannabis for adult-use is still illegal, a new study finds.
While a robust body of research has demonstrated a link between legal access to medical marijuana and lower use of opioids, less is known about how broader adult-use laws affect the prescribing rates of pharmaceuticals used for pain management. Researchers at the Geisinger Commonwealth School of Medicine and the University of New England were interested in addressing this gap in the literature.
For their analysis, they chose to compare Colorado with Maryland and Utah based on the fact that those two states are similar to the first-to-legalize jurisdiction in different ways: While Maryland has similar demographics in terms of population size, home ownership, education level and uninsured rates, Utah was the most geographically similar state with comparable Body Mass Index and median household income.
According to the study's findings, which were pre-published on bioRxiv earlier this month and have yet to be peer-reviewed: "Colorado had a larger decrease in opioid distribution after 2012 than Utah or Maryland. Therefore, marijuana could be considered as an alternative treatment for chronic pain and reducing use of opioids."
"There has been a significant decrease in the prescription opioid distribution after the legalization of marijuana in Colorado."
Using data from a federal program managed by the Drug Enforcement Administration to keep an eye on the distribution of certain narcotics, the study's authors looked at the prescription rates from 2007 to 2017 for nine opioid pain medications (oxycodone, fentanyl, morphine, hydrocodone, hydromorphone, oxymorphone, tapentadol, codeine, and meperidine) and two medications used to treat opioid use disorder (methadone and buprenorphine) in the three states. For a baseline comparison, they converted the amount of each drug distributed into what the equivalent would be in a dose of oral morphine in milligrams (MME).
According to the study's analysis, Maryland had the highest amount of total pharmaceuticals distributed during the study period: In 2011, the weight of all 11 opioids peaked at 12,167 kg MME. That amount was more than twice the weight determined in Colorado and Utah, which peaked at 5,029 kg MME in 2012 and 3,429 kg in 2015, respectively. The two narcotics distributed the most in all three states were oxycodone and methadone.
When researchers looked specifically at medications prescribed to help people who misuse opioids—that is, methadone and buprenorphine—they found Utah had cut back by 31 percent over the study period. Colorado and Maryland both increased these prescriptions by 19 percent and 67 percent, respectively.
For pain medications specifically, Utah had lower rates in every year and in every drug compared to Colorado. However, its prescription rate increased by almost 10 percent over time. Meanwhile, Colorado's prescribing rates decreased by approximately 12 percent during the decade studied, while Maryland saw a decrease of 6 percent.
"This finding was particularly notable for opioids indicated predominantly for analgesia such as hydrocodone, morphine and fentanyl."
"Colorado and Maryland experienced an overall decrease in opioid distribution, but Colorado's decrease was larger," the study states. "While the nation as a whole was experiencing a decrease in opioid distribution, it was promising that Colorado's greater decrease gives consideration to the potential impact of recreational marijuana."
It's unclear why Colorado saw such a significant drop in prescriptions for pain medication, but it's hard to ignore the fact that Colorado legalized marijuana for adult use in 2012. Recent research also shows that many customers purchase marijuana from recreational dispensaries for the same reasons medical cannabis patients do: to help with pain and sleep.
There may be other variables at play, however, including guidelines issued by the Centers for Disease Control and Prevention in 2016 to address prescribing narcotics for chronic pain, the study states. Additionally, Maryland lawmakers passed a medical cannabis law in 2013, while Utah voters didn't approve medical access until 2018.
Importantly, the authors say that lawmakers "have the duty" to consider other options to address the opioid crisis, including "marijuana as a treatment option for chronic pain."
"If there is an initial reduction in opioid distributions in states with recreational marijuana laws, it is conceivable that opioid misuse, addiction, and overdose deaths could also fall," they conclude. "Therefore, it may be time to reconsider the practice of automatically discharging patients from pain treatment centers for positive marijuana screens, considering this use might actually reduce their overall opioid use."
Patients Are Substituting Marijuana For Addictive Pharmaceutical Drugs, Two New Studies Show
Federally Funded Journal Exposes How Marijuana Prohibition Puts Consumers At Risk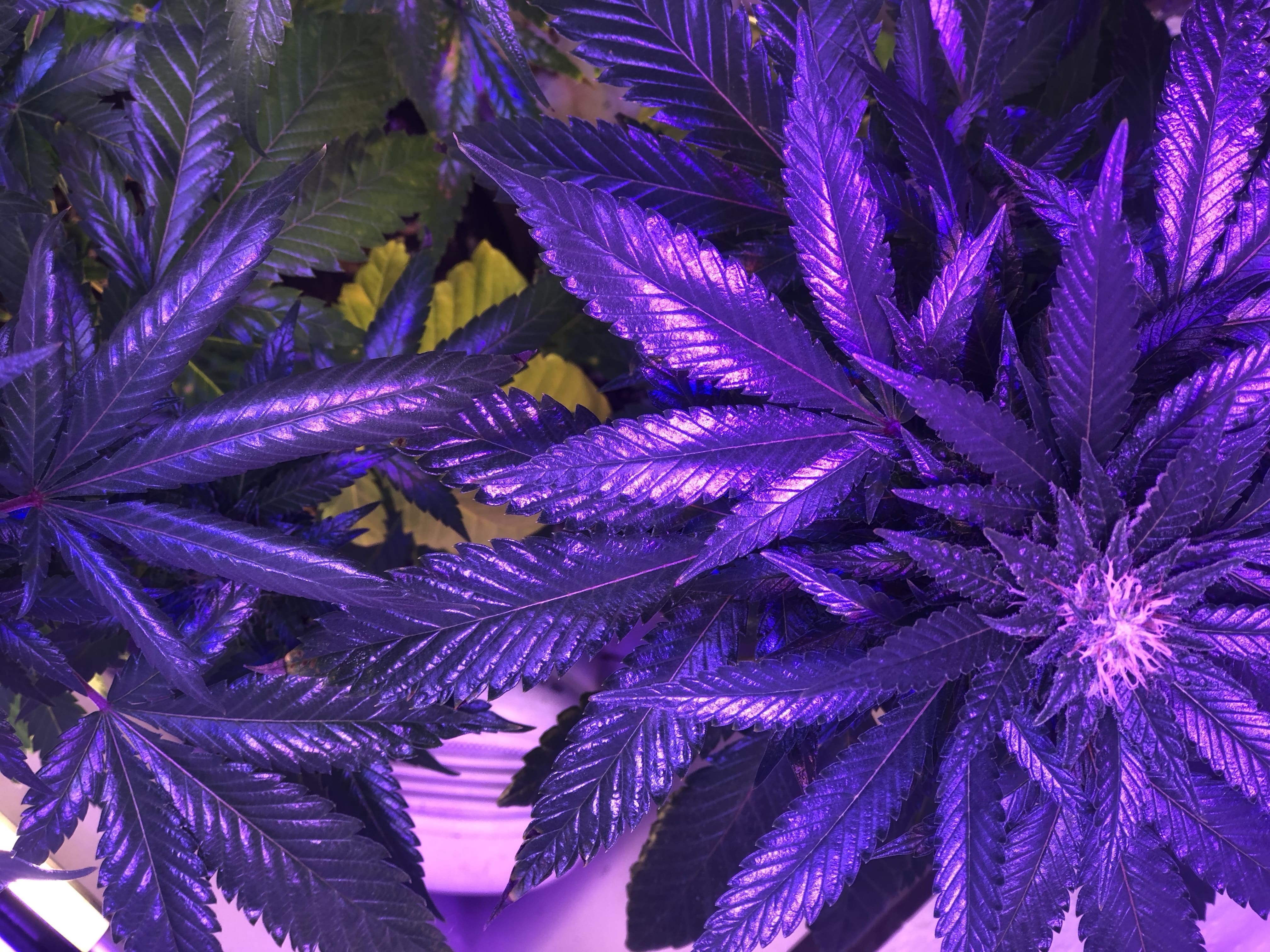 Federal dollars are supporting the publication of a recent report that highlights how marijuana prohibition puts cannabis consumers at risk due to the resulting lack of guidance on safety standards from regulators.
The article was published this week in Environmental Health Perspectives, an "an open-access journal published with support from" the National Institutes of Health (NIH). It looked at issues related to regulating cannabis quality, which includes ensuring that the products don't contain dangerous contaminants such as metals, pesticides and microbes.
"At the federal level in the United States, cannabis is still considered an illegal drug," the piece notes. "As a result, neither the Food and Drug Administration (FDA) nor the Environmental Protection Agency (EPA) has provided any guidance on how to regulate contaminants or on which cannabis-related exposures can be considered safe."
"States have had to determine on their own how to protect millions of cannabis users, and they have come up with widely varying responses," the report states. "The result is an uncertain and occasionally incoherent regulatory landscape."
The use of butane to extract marijuana concentrates, the prevalence of microbial contamination and high concentrations of metals are all concerns that federal agencies like the FDA and EPA would presumably address—if cannabis wasn't a federally banned substance.
There's at least one recent, relevant example on the issue: EPA announced on Wednesday that it will be approving pesticide applications for hemp, which was federally legalized through the Farm Bill late last year, but such tools will not be approved for marijuana because of its status under federal law.
But as it stands, such regulations are made and enforced at the state-level, meaning there's a lack of consistency across legal marijuana programs.
"States have become experts at taxing and controlling this industry, and public health and safety has generally been a secondary or even-later-down-the-line consideration," Ben Gelt, board chair of the Cannabis Certification Council, was quoted as saying in the report. "I think that is shifting, to some degree. I think that these issues are going to inevitably bubble up."
Considering that instances of contamination have been reported in legalized states, it's within reason to assume that cannabis consumers in non-legal states face an even greater set of risks given the complete lack of quality control standards.
"No state has it right, and there's still a long way to go, and there's still a lot of research that needs to be done," Gelt said. "All of the states have significant gaps in their policies when it comes to testing and ensuring product quality and quality assurance. It just depends on what state you're in where the gap is."
While Environmental Health Perspectives receives support from federal government sources, an article's appearance in the publication "does not indicate that the National Institute of Environmental Health Sciences condones, endorses, approves, or recommends the use of any products, services, materials, methodology, or policies stated therein," according to a disclaimer on the journal's website.
"Conclusions and opinions are those of the individual authors and advertisers only and do not necessarily reflect the policies or views of Environmental Health Perspectives or the National Institute of Environmental Health Sciences," the notice states.
Nonetheless, the irony of federal dollars being spent to circulate a report hosted on a dot gov website that highlights the public health harms of ongoing federal marijuana prohibition was not lost on NORML Political Director Justin Strekal.
"The flat Earth mentality of continuing to deny the fact that a sizable percentage of the public consumes cannabis is hurting our ability to derive evidence-based best practices that put people's health first," he said. "It is the height of absurdity that public resources were used to compile a report that essentially states that the government is helpless because they have chained their hands to their sides as a result of prohibition. We demand regulation, not incarceration."
"When the Congress chooses to get serious about putting public safety ahead of political expediency, they will move one of the various proposals to remove marijuana from the Controlled Substances Act to a vote," Strekal said.
Marijuana Flower Offers More Pain Relief Than Other Cannabis Products, Study Finds
Marijuana Flower Offers More Pain Relief Than Other Cannabis Products, Study Finds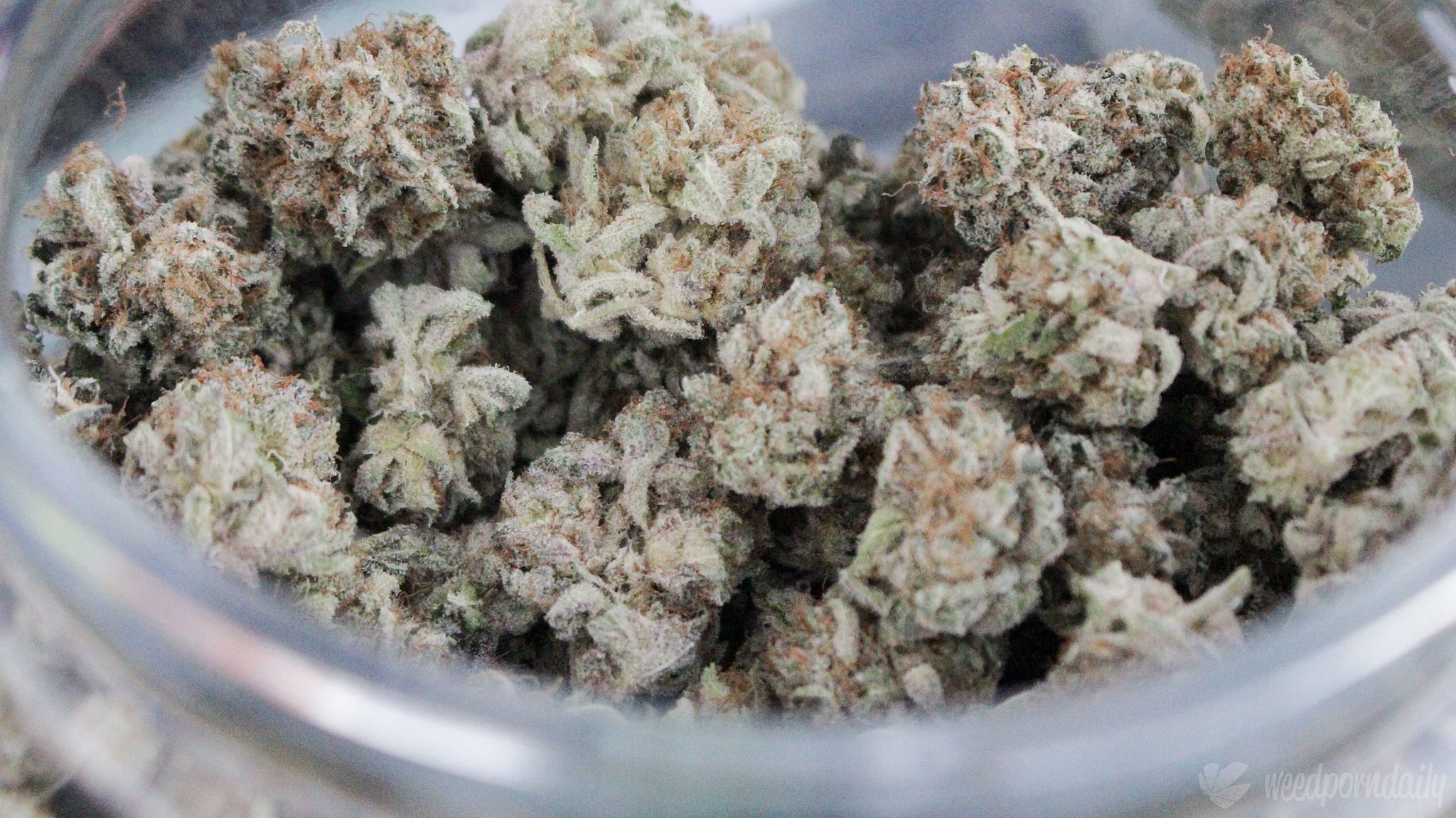 Among the overwhelming variety of cannabis products available on the market today, the most effective for pain relief appears to be whole dried marijuana flower and products high in THC, a new study finds.
"Whole cannabis flower was associated with greater pain relief than were other types of products, and higher tetrahydrocannabinol (THC) levels were the strongest predictors of analgesia and side effects prevalence across the five pain categories," researchers from the University of New Mexico wrote. "In contrast, cannabidiol (CBD) levels generally were not associated with pain relief except for a negative association between CBD and relief from gastrointestinal and non-specified pain."
Using data from a mobile app that aims to educate users about cannabis products and help them track their experiences, the researchers found that most people who reported self-medicating with marijuana have short-term, yet significant, relief from pain. "In our sample," they write, "we observed an average pain reduction of roughly 3 points on a standard 0 to 10 visual analogue pain scale, consistent with its application as a mid-level analgesic."
The findings, published in Complementary Therapies in Medicine in late July, are the latest in a robust body of scientific literature that shows marijuana can help people with different kinds of pain.
The study's goal was to gauge how the severity of pain changed and what side effects were experienced after cannabis consumption, and whether these effects differed by product. Researchers used information gleaned from Releaf App, a mobile software program developed by three of the study's authors and released in 2016. The app allows users to monitor their symptoms before, during and after consuming cannabis, thus helping them to understand the differences between products and delivery methods.
The study—which calls the Releaf data set "the largest database of real-time cannabis administration sessions in the U.S"—analyzed 20,513 cannabis sessions recorded in the app by 2,987 people between June 6, 2016 and October 24, 2018.
"Perhaps the most surprising result," lead author Xiaoxue Li said in a statement, "is just how widespread relief was with symptom relief reported in about 95 percent of cannabis administration sessions and across a wide variety of different types of pain."
"The results suggest that cannabis flower with moderate to high levels of tetrahydrocannabinol is an effective mid-level analgesic."
On average, users reported their starting pain to be 5.87 on a scale of 1 to 10. After consuming marijuana, that number fell to 2.77—a decrease of 3.1 points.
"Among the limited number of product characteristics that are typically made available to consumers, we found that consumption of whole, natural Cannabis flower was associated with greater anesthetic potential than were most other types of products," the authors wrote.
The study also found:
Patients whose cannabis sessions involved flower reported similar pain relief as those using concentrates and topicals. Edibles, pills and tinctures, however, offered less relief than flower.
Concentrates were found to be associated with more negative side effects, which the researchers reasoned could be because of solvents and other additives, as well as the removal of most terpenoids, terpenes and flavonoids.
Products labeled as hybrid strains were more effective at relieving pain than those labeled indica or sativa.
Combustion method didn't affect pain.
Higher THC levels offered more pain relief, while higher CBD levels did not.
Patients with back, joint or muscle pain, headache or migraine and non-specified pain saw more relief with high-THC products.
Patients with gastrointestinal/abdominal-related pain found more relief with lower levels of THC.
As for other reactions, patients were more likely to report positive effects than negative effects: they cited dry mouth and feeling foggy as the most common negative ones, while feeling relaxed and peaceful were frequently reported as the most positive ones. Additionally, while CBD levels didn't impact pain much, the cannabinoid did appear to decrease the likelihood of having negative side effects.
"The current findings," the study concludes, "show that self-directed medical cannabis treatment, especially among users of higher THC products, is associated with significant improvements in at least short-term pain relief, perhaps a major reason why cannabis has become one of the most widely used medications in the United States."
In a statement, Jacob Vigil, another study author and UNM associate professor of psychology, said the reason why dried cannabis flower may be more effective for pain is because of its "numerous constituents that possess analgesic properties beyond THC, including terpenes and flavonoids." These compounds probably work together to increase cannabis' therapeutic effects, he said.
"Our results confirm that cannabis use is a relatively safe and effective medication for alleviating pain, and that is the most important message to learn from our results," Vigil continued. "It can only benefit the public for people to be able to responsibly weigh the true risks and benefits of their pain medication choices."
Study Reveals How Marijuana Components THC And CBD Affect Chronic Pain
Photo courtesy of WeedPornDaily.
Federal Data Shows Youth Marijuana Use Isn't Increasing Under Legalization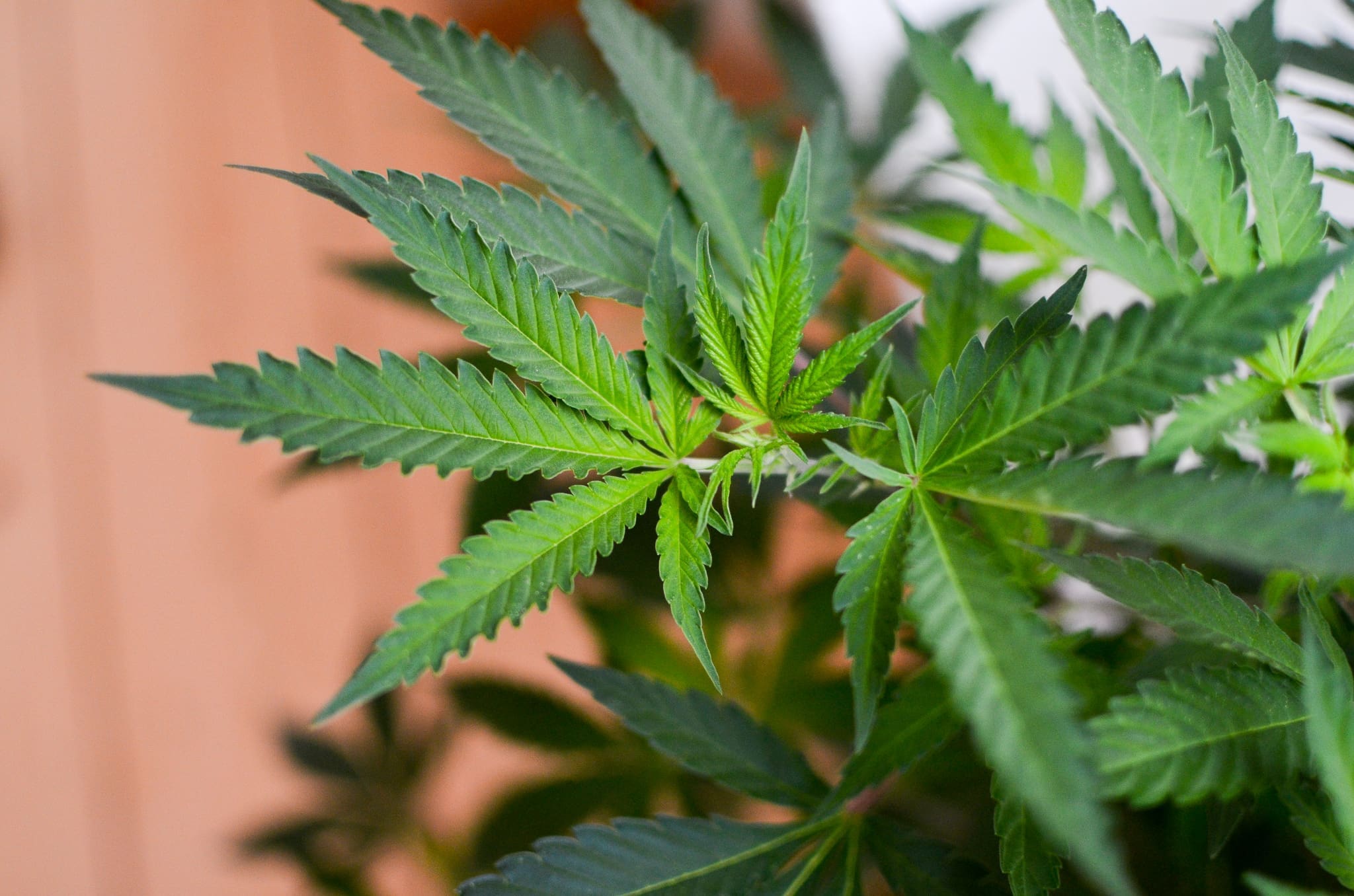 Despite prohibitionists' often-expressed fears that legalization would lead more young people to use marijuana, new federal data released on Tuesday shows no such trend.
Reports of past-month cannabis use among those 12-17 remained stable from 2017 to 2018—and they're significantly lower than in the years prior to when the first states began legalizing for adult use.
That's according to the 2018 National Survey on Drug Use and Health (NSDUH), an annual report produced by the Substance Abuse and Mental Health Services Administration (SAMHSA).
"The percentage of adolescents in 2018 who used marijuana in the past year was lower than the percentages in 2002 to 2004 and in 2009 to 2013, but it was similar to the percentages in 2005 to 2008 and in 2014 to 2017," SAMHSA said.
Recent studies that have used NSDUH data and other sources also demonstrate that youth marijuana use is not increasing post-legalization. In fact, research published in JAMA Pediatrics in July found that states with recreational cannabis experience a decline in underage marijuana use, with the study authors stating that regulated markets appear to deter illicit use.
Indeed, on a national scale, the percentage of adolescents who reported using marijuana began declining at a greater rate in the years after states started implementing legal cannabis systems. In 2018, 12.5 percent of those 12-17 said they used cannabis in the last month, compared to 13.5 percent in 2012, according to the NSDUH results.
Colorado and Washington State became the first U.S. states to vote to legalize marijuana for recreational use in late 2012, with legal sales commencing in 2014.
Between 2002 and 2018, the highest rate of adolescent marijuana use took place in 2002, when 15.8 percent reported past-month consumption.
"The survey results suggest that marijuana use among youth has remained stable and low in recent years, even as more states legalize medical and adult use," Sheila Vakharia, PhD, deputy director of the Drug Policy Alliance's Department of Research and Academic Engagement, told Marijuana Moment. "Rather than encouraging increased use, it is possible that legalization has limited access and deterred youth use. We find that these results strengthen the case for legalization in the interest of public health and protecting our nation's young people."
What's more, the report found that cases of cannabis use disorder declined again for the 12-17 group in 2018, marking the seventh year in a row that fewer young people seem to be misusing the substance.
Interestingly, these trends are developing even as people's perceptions of the risks of casual marijuana consumption are dropping. That seems to contradict an argument from reform opponents who claimed that legalizing cannabis would normalize it in such a way that underage individuals would feel more emboldened to experiment with marijuana.
Overall, marijuana consumption increased across age groups by about one percentage point over the past year, the survey found, with the bulk of that rise being attributable to those over 26. Past-month cannabis use for that demographic increased from 12.2 percent in 2017 to 13.3 percent in 2018.
Marijuana Taxes Differ In Legalized States, Complicating Projections
This story was updated to include comment from the Drug Policy Alliance.
Photo courtesy of Philip Steffan.