White House Pressed To Mediate Marijuana Finger-Pointing Between DEA And HHS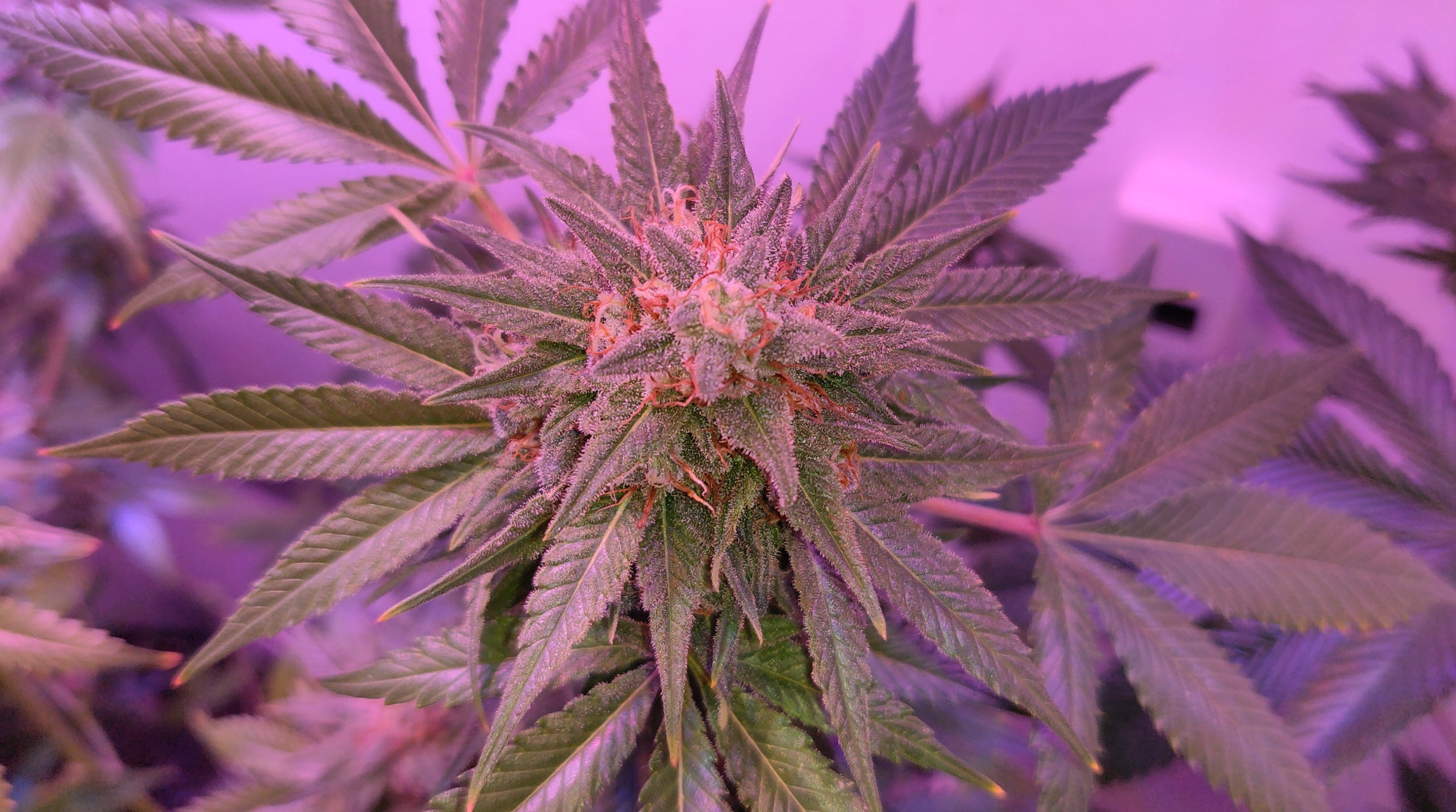 With two federal agencies in disagreement about which of them is responsible for conducting an independent, peer-reviewed study on the medical potential of marijuana, a libertarian think tank is asking the White House to intervene and settle the dispute.
The Competitive Enterprise Institute (CEI) sent a letter to a division of the White House Office of Management and Budget (OMB) on Wednesday, asking that it settle a years-long dispute over an alleged violation of the Information Quality Act (IQA) regarding cannabis.
CEI has been pushing both the Drug Enforcement Administration (DEA) and the U.S. Department of Health and Human Services (HHS) to facilitate a peer review of the scientific evidence that's been used to deny petitions to reschedule marijuana. The organization says federal law mandates such a review, but both agencies have deferred responsibility to one another.
"HHS claims DEA was responsible for IQA compliance because DEA disseminated the evaluation without HHS approval," the group said. "DEA claims compliance was HHS's responsibility because the evaluation was performed by HHS."
The reason CEI is pushing OMB's Office of Regulatory and Information Policy to resolve the issue is because they say the scientific evidence that HHS provided to DEA that's served as the justification for maintaining cannabis in Schedule I of the Controlled Substances Act is flawed, failing to account for the numerous therapeutic uses that states have approved under their medical cannabis programs.
A peer review of the data could produce alternative findings that may pave a path for marijuana rescheduling, they say.
"It's time for the façade of there bring no accepted medical use of marijuana to end in the light of actual independent scientific scrutiny." – @LibertyDevin https://t.co/O2G6PpeHR9

— Competitive Enterprise Institute (@ceidotorg) December 2, 2021
"Our view is that both agencies failed in their duties under the act. HHS should have peer reviewed the information before it sent the report to [Food and Drug Administration], given that HHS knew that information would be disseminated and relied upon for regulatory action by FDA as required by statute," the letter to the White House states. "And DEA should not have published the HHS evaluation without first ensuring that the IQA requirements had been met (arranging for the peer review itself if HHS would not)."
"For the last five years, marijuana has been entirely prohibited based on incorrect scientific information. OMB rules required independent scientific experts to evaluate highly influential scientific information disseminated and relied upon by agencies, and yet that was not done by either agency. President Biden has pledged to 'follow the science.' And that is all we have asked for that independent scientific experts be asked to follow the science and report on if they believe the scientific claims of HHS are accurate. We believe once that is done, those scientific experts will agree, along with the vast majority of states and medical organizations, that marijuana does have some medical uses and as such cannot properly be classified as a Schedule I drug."
To be sure, DEA has taken great stock in HHS's cannabis evaluation. In its 2016 denial of a petition to consider rescheduling marijuana, it heavily cited the agency's findings, which "concluded that marijuana has a high potential for abuse, has no accepted medical use in the United States, and lacks an acceptable level of safety for use even under medical supervision."
But while a peer review process might help clear up the science on marijuana, some legal experts say that it would not be enough to affect a policy change on cannabis scheduling.
"While peer review would be helpful, it will never get to the core problem with federal marijuana policy," Shane Pennington, an attorney who's been involved in lawsuits against DEA over marijuana scheduling, told Marijuana Moment.
"That is because FDA's scientific evaluation of marijuana…is warped by DEA's long-standing five-part test for determining whether marijuana has a currently accepted medical use in treatment in the U.S.," he said. "That five-part standard warps the science, and it was designed to do so."
"In short, peer review would be a great first step, but I'm afraid the problem runs far deeper," he said. "Put differently, CEI's efforts, while laudable have the pronounced downside of inviting another unelected federal agency into the mix. That is the real problem—the refusal of our elected leaders to make political decisions that affect all of us and the refusal of courts to 'say what the law is.'"
Missouri GOP Lawmaker Files Joint Resolution To Put Marijuana Legalization On Ballot As Activists Launch Separate Campaign
Photo courtesy of Mike Latimer.