What's Really Behind Americans' Increased Support for Marijuana Legalization? Study Sheds Light
Americans' views on marijuana have rapidly evolved in recent years, with a strong majority now in favor of legalization. But what's really been behind the attitude shift?
A recent study published in the journal Social Science Research used data from national opinion polls such as the General Social Survey to test a series of hypotheses on the topic. Ultimately, many factors that are commonly attributed to shifting attitudes on social issues—such as race, gender and education—do not seem to apply to cannabis, the study found.
Rather, the post-1980 evolution of views on the issue appear to be related to changes in religious identity, a decrease in perceptions of risk toward marijuana use and changing attitudes about the criminal justice system. Here are the main findings:
—While shifting attitudes toward various issues can often be interpreted as generational shifts—with younger people replacing older ones and having their views more strongly represented—that's not the case with marijuana. The study found that "changes in cannabis legalization support since the 1980s are largely the result of intra-cohort changes in attitudes as opposed to cohort succession," meaning that views shifted across generations at roughly the same time.
—It does appear that an increase in the percentage of Americans who are religiously unaffiliated since 1991 has contributed to the increased support for legalization. The researchers estimated that the evolution of religious identity accounted for 12 percent of the attitude change.
(Related: A separate study recently found that religiosity accounts for some of the difference in marijuana legalization support between men and women.)
—The way that news outlets portray marijuana and its effects seems to have coincided with shifting views on legalization. "One influence that seems most plausible in contributing to changes in attitudes is an increase in the news media's framing of cannabis as a medical issue," the paper concluded. "[A] relatively high proportion of the change in views about the disapproval of cannabis are associated with a decrease in the percentage of people who see it as harmful."
—Increased rates of cannabis consumption didn't seem to have had a significant impact on how people viewed the issue, but changes in how people perceive the risk of occasional or regular marijuana use "accounted for 38 percent of the decrease in disapproving attitudes [toward legalization] over the period 2002-2014," according to the study.
—Opposition to marijuana reform was especially strong during the Reagan era, as anti-drug rhetoric ramped up. But in the decades that followed, more Americans came to the opinion that the drug war created an excessively punitive criminal justice system. The researchers found that attitudes toward cannabis legalization started shifting "before Americans began to feel that the criminal justice system was too harsh." But in the years since, "there could have been reciprocal effects whereby changing views in one area (e.g., criminal justice system) reinforced changing views in the other (e.g., cannabis)." All told, evolving views toward the criminal justice system accounted for 14 percent of the change in pro-legalization attitudes.
—Finally, one interesting result of the survey analysis showed that policy changes at the state level did not influence attitudes toward cannabis legalization. That is, simply residing in a state where marijuana has been legalized was not a statistically significant factor in the attitude shift. Similarly, living in a state that neighbors a legal state was not a factor either.
"This study advances our understanding of why attitudes changed through an empirical examination of a range of plausible explanations," the study authors wrote. "As cannabis becomes legal in more places, it is likely to remain an important topic, and Americans' views are likely to liberalize further."
Why Women Support Legal Marijuana Less Than Men, According To A New Study
Testing People For Marijuana Impairment Based On THC Levels Is 'Not Reliable,' Federally Funded Study Finds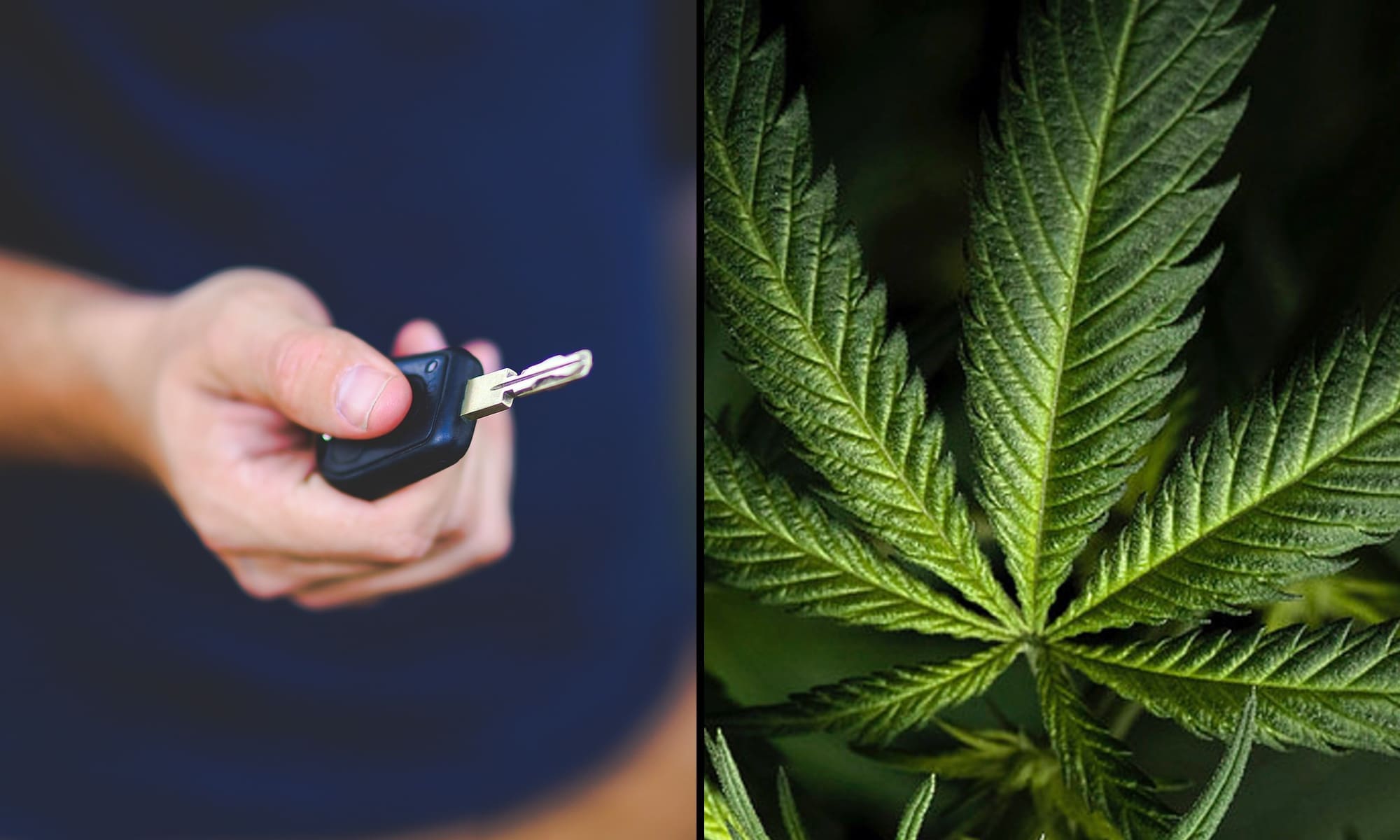 The amount of THC in a person's system after consuming marijuana is not an accurate predictor of impairment, a federally funded study has determined.
The research, backed by a grant from the National Institute of Justice (NIJ), involved 20 people who either ate or vaporized cannabis with varying levels of THC. They were then tested with basic field sobriety and cognitive tests.
While the groups that received doses higher than 5mg of THC were all "negatively impacted" and experienced observable psychomotor impairment, the RTI International researchers found that "THC levels in biofluids were not reliable indicators of marijuana intoxication for their study participants."
Researchers investigated how marijuana affects skills required for safe driving and found that biofluid levels of THC did not correlate with field sobriety test performance or marijuana intoxication, regardless of how the cannabis was ingested. Read more: https://t.co/Aqkfvplv9P pic.twitter.com/1mWehGKCHQ

— Natl Inst of Justice (@OJPNIJ) June 3, 2021
"Researchers investigated how marijuana affects skills required for safe driving and found that biofluid levels of THC did not correlate with field sobriety test performance or marijuana intoxication, regardless of how the cannabis was ingested."
That raises questions about "per se" laws that are in place in several states, barring people from driving if they have more than a certain amount of THC in their blood.
"These important findings come as no surprise," NORML Deputy Director Paul Armentano said. "Despite a handful of states imposing per se THC thresholds as part of their traffic safety laws, there exists no science demonstrating that these arbitrary limits are reliable predictors of either recent cannabis exposure or impairment."
The study, which was published last year and promoted by NIJ in a tweet on Thursday, also found that various tests, including standing on one leg, balancing and walking and turning, "were not sensitive to cannabis intoxication for any of the study participants."
Throughout the tests, participants' blood, urine and oral fluid were collected and then sent to forensic laboratories.
"Results from the toxicology tests showed that the levels of all three targeted cannabis components (THC, cannabidiol, and cannabinol) in blood, urine, and oral fluid did not correlate with cognitive or psychomotor impairment measures for oral or vaporized cannabis administration," NIJ said.
"Many of their study participants had significantly decreased cognitive and psychomotor functioning even when their blood, urine, and oral fluid contained low levels of THC," the federal agency continued. "The researchers also observed that standardized field sobriety tests commonly used to detect driving under the influence of drugs or alcohol were not effective in detecting marijuana intoxication."
In other words, THC does lead to impairment—but the concentration of that compound in bodily fluids does not accurately correlate with the extent to which a person is impaired. And in low doses, it seems some people are not negatively impacted, at least with respect to the standard tests that the researchers utilized.
Late last year, a different study published in the Journal of the American Medical Association found that low levels of CBD do not appear to have a significant impact on driving, and low-level THC consumption has an impact that is "modest in magnitude and similar to that seen in drivers with a 0.05%" blood alcohol concentration.
A a congressional research body also released a report in 2019 that found that evidence about cannabis's ability to impair driving is currently inconclusive.
Researchers have found on several occasions that traffic fatalities do not increase after a state legalizes marijuana.
Of course, that doesn't change the fact that both opponents and supporters of legalization generally caution against driving under the influence.
Mississippi Lawmakers Hold Medical Marijuana Hearing After Court Overturns Voter-Approved Law
Youth Marijuana Use Remained Stable After States Started Enacting Legalization, Federal Report Finds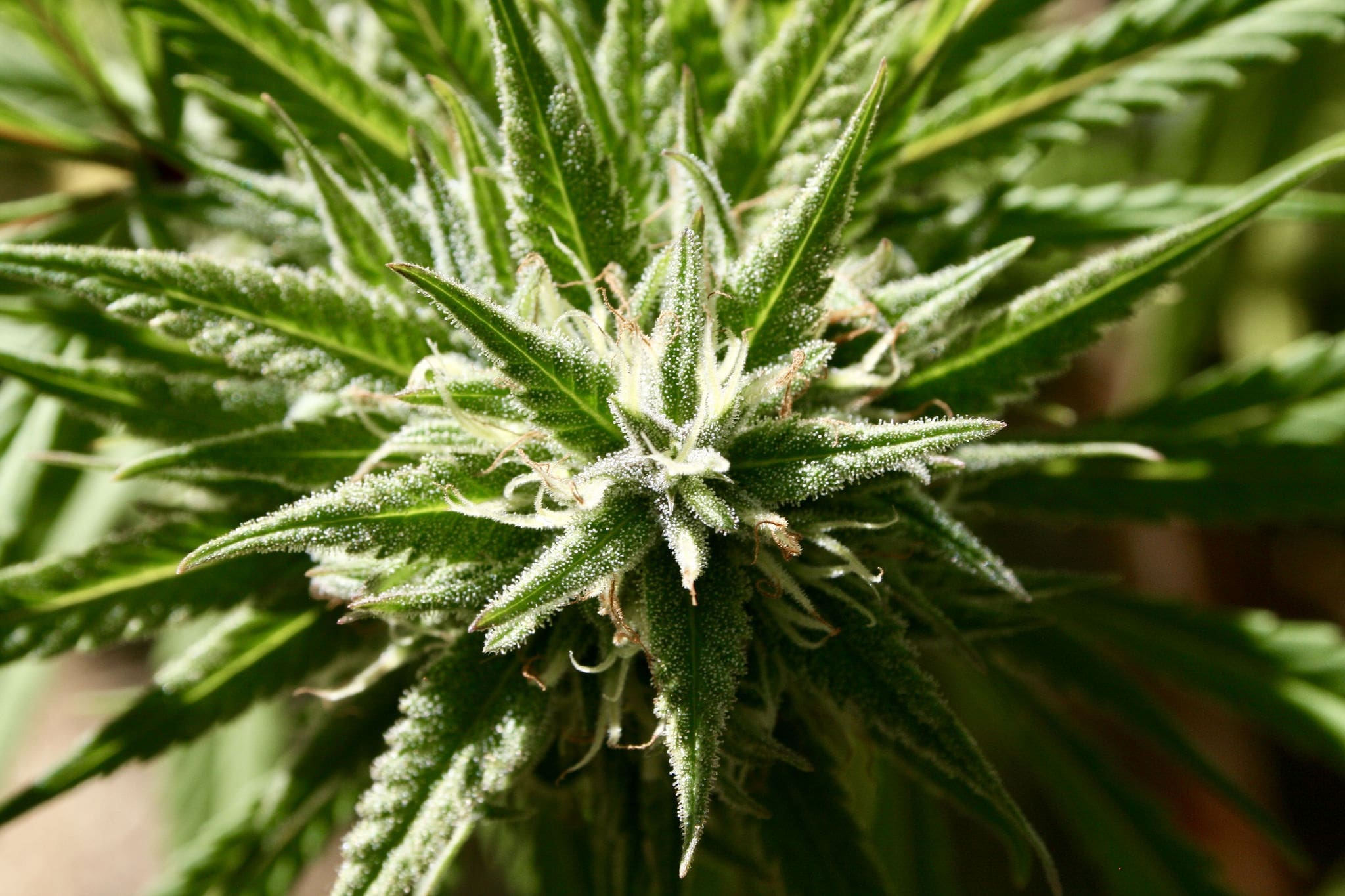 A new federal report is again challenging the prohibitionist narrative that state-level marijuana legalization leads to increased youth use.
This time, the U.S. Department of Education's National Center for Education Statistics (NCES) analyzed youth surveys of high school students from 2009 to 2019, concluding that there's been "no measurable difference" in the percentage of those in grades 9-12 who reported consuming cannabis at least once in the past 30 days.
The report, which relies on data from the Youth Risk Behavior Surveillance System, also found that access remained stable during that time period, with no statistically significant changes in the percentage of youth who say they've been offered, sold or gifted illegal drugs on school grounds in the previous 30 days.
What makes the report notable is the timeline.
Cannabis reform opponents frequently argue that enacting adult-use legalization in states spur more underage people to use marijuana. There were no recreational markets in 2009, and that year, 21 percent of high school students reported past 30-day use. The first legal sales launched in Colorado in 2014—and five years after that, 22 percent of teens said they'd recently used marijuana.
The highest percentage of reported past 30-day use in this analysis actually occurred in 2011—again, before any states had legalized for adult use.
Further, there were "no measurable difference between 2009 and 2019 in the percentage of students who reported that illegal drugs were made available to them on school property," NCES said.
Advocates have routinely pushed back against the prohibitionist argument about the relationship between state-level reform efforts and youth consumption. They maintain that establishing a regulated market, with age limits and ID requirements, allows adults to access products while creating additional barriers for underage people.
And that point has been supported by numerous studies and reports on the issue, including an earlier analysis of the same survey that was conducted by the Centers for Disease Control and Prevention. The agency found that marijuana consumption among high school students declined during the peak years of state-legal recreational cannabis legalization.
There was "no change" in the rate of current cannabis use among high school students from 2009-2019, the survey found. When analyzed using a quadratic change model, however, lifetime marijuana consumption decreased during that period.
A federally funded Monitoring the Future report released late last year found that cannabis consumption among adolescents "did not significantly change in any of the three grades for lifetime use, past 12-month use, past 30-day use, and daily use from 2019-2020."
Another study released by Colorado officials last year showed that youth cannabis consumption in the state "has not significantly changed since legalization" in 2012, though methods of consumption are diversifying.
An official with the White House Office of National Drug Control Policy's National Marijuana Initiative went even further last year, admitting that, for reasons that are unclear, youth consumption of cannabis "is going down" in Colorado and other legalized states and that it's "a good thing" even if "we don't understand why."
Past studies looking at teen use rates after legalization have found declines in consumption or a similar lack of evidence indicating there's been an increase.
In 2019, for example, a study took data from Washington State and determined that declining youth marijuana consumption could be explained by replacing the illicit market with regulations or the "loss of novelty appeal among youths." Another study from last year showed declining youth cannabis consumption in legalized states but didn't suggest possible explanations.
Atheists Are Much More Likely To Back Marijuana Legalization Than Christians Are, New Poll Finds
Photo courtesy of Brian Shamblen.
8 States Side With Cancer Patients In Psilocybin Lawsuit Against DEA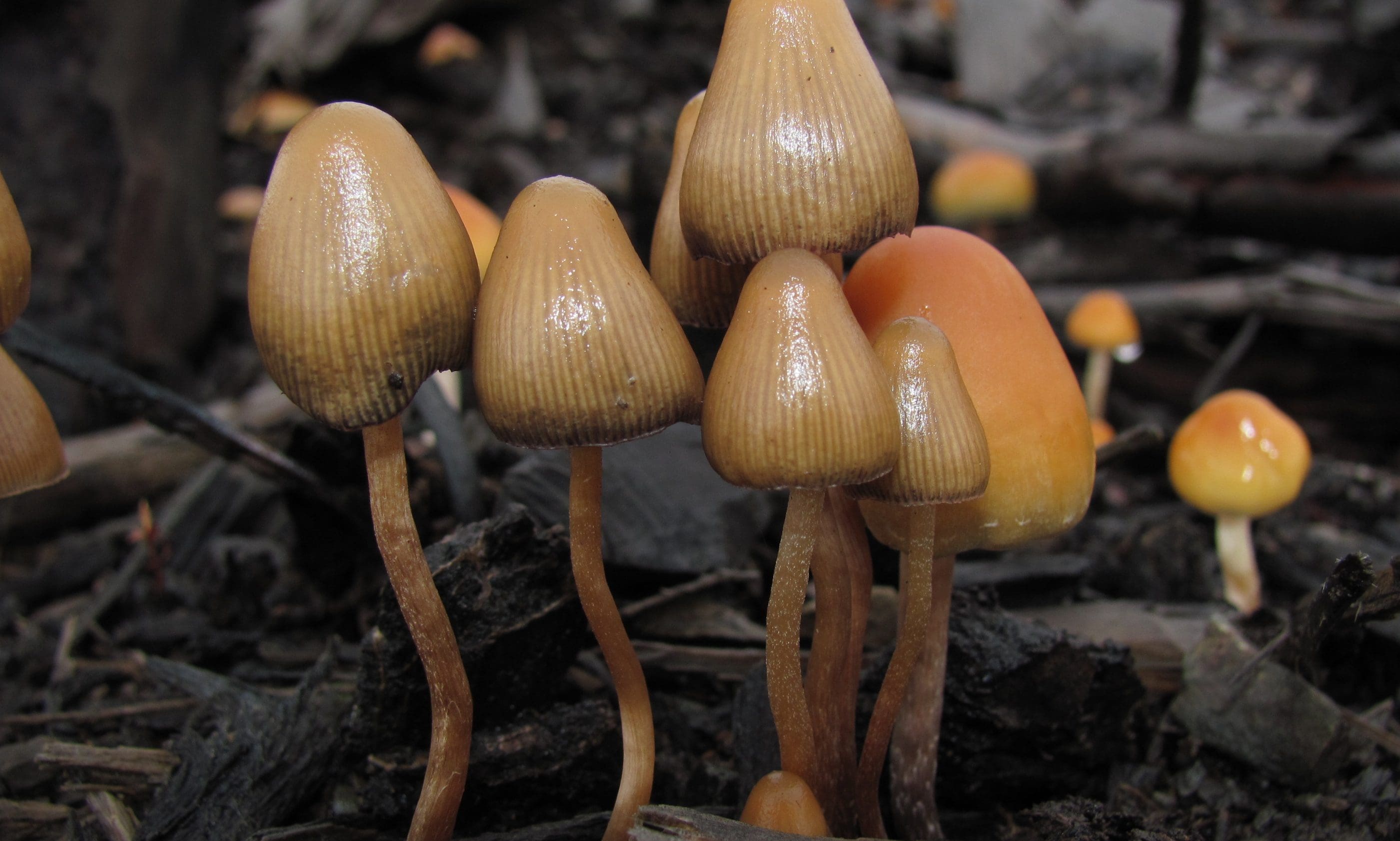 A bipartisan group of attorneys general from eight U.S. states and the District of Columbia has sided with cancer patients in a lawsuit against the federal Drug Enforcement Administration (DEA) that seeks legal access to psilocybin, a compound found in psychedelic mushrooms, for end-of-life care.
The patients and Seattle-based palliative care physician Dr. Sunil Aggarwal sued DEA in March after the agency denied their application to legally use a synthetic form of the drug under state and federal right-to-try (RTT) laws, which give patients with terminal conditions the opportunity to try investigational medications that have not been approved for general use.
In a friend of the court brief filed late last week in the U.S. Court of Appeals for the Ninth Circuit, the state attorneys general say DEA's rejection of the patients' application was an overreach of the agency's power. Noting the therapeutic potential of not only psilocybin but also MDMA, the brief urges the court to rule in the patients' favor.
"Here, dying patients seek access to promising new treatments still in the investigative process—access expressly permitted under both state and federal law—to help them live in peace," says the brief, filed Friday by Washington State Attorney General Bob Ferguson (D) and joined by Mark Brnovich (R) of Arizona, Kathleen Jennings (D) of Delaware, Karl Racine (D) of Washington, D.C., Kwame Raoul (D) of Illinois, Dana Nessel (D) of Michigan, Keith Ellison (DFL) of Minnesota, David Yost (R) of Ohio and Ellen Rosenblum (D) of Oregon.
The brief likens the situation to one that arose in a 2006 Supreme Court decision, Gonzales v. Oregon, in which the court ruled that the Controlled Substances Act (CSA) didn't permit the U.S. attorney general to "bar dispensing controlled substances for assisted suicide in the face of a state medical regime permitting such conduct."
"Once again, the CSA blocks the way," the attorneys general wrote. "Framing its effort to undermine democratic processes at the state and federal levels as an act of administrative restraint, DEA claims it lacks the authority to waive the CSA's requirements to permit therapeutic use for these patients."
The states' filing stops short of saying the patients are eligible to use psilocybin under Washington's state law, noting that that by law that decision should be made "by the patient with a terminal illness in consultation with the patient's health care provider." But it also suggests that psilocybin is among an emerging class of Schedule I controlled substances under the CSA that may indeed qualify as an investigational drug.
"The States understand that psilocybin treatment of terminally ill patients meets the basic requirement that an 'investigational drug' be one that has successfully completed Phase I clinical trials and is now in a subsequent phase of trials," it says.
"Psilocybin is likely not the last Schedule I controlled substance that could be eligible under state and federal RTT laws," the brief continues. "For example, the Schedule I substance methylenedioxy-methylamphetamine (MDMA) is the subject of ongoing studies to evaluate the possible efficacy in the treatment of anxiety associated with life-threatening illnesses."
Washington State adopted a right-to-try law in 2017 and President Donald Trump signed the federal Right to Try Act the following year. So far 41 state legislatures have adopted similar legislation, sometimes—as in Washington—unanimously.
At the crux of the states' argument is that DEA lacks the authority to nullify state right-to-try laws on the grounds that eligible drugs are forbidden under the federal CSA. "DEA's refusal to recognize accommodation for state RTT laws in the face of the clear intent of Congress poses a threat to state sovereignty," the amicus brief says. "This threat is especially acute because it comes from a federal executive agency rather than Congress itself."
Among organizations filing separate amici briefs in the case on Friday were the Goldwater Institute, a conservative libertarian think tank that has been a leader in drafting and sponsoring state and federal right-to-try legislation, and the ACLU of Washington. A coalition of end-of-life caretakers also filed a brief in support of petitioners, as did a group of law professors and bioethicists.
Dr. Aggarwal's effort to secure access to psilocybin for his patients began in earnest after state and federal RTT legislation became law. He started looking for legal ways to obtain and use psilocybin in end-of-life treatment, and last November began applying to state and federal regulators for approval to cultivate psilocybin mushrooms privately and use them in treatment.
"We know that it's a naturally occurring substance that we can cultivate safely, we know how to dose it and there's really good reason to believe it can help," he told Marijuana Moment at the time.
Aggarwal also sought psilocybin through commercial producers, but those manufacturers wouldn't supply the drug without DEA approval, said Kathryn Tucker of Emerge Law Group, lead attorney for the petitioners.
"In the face of an absolute barrier to DEA permission, this lawsuit was filed," she told Marijuana Moment during a press call on Monday.
Tucker described the states' brief in the case as "quite a remarkable filing."
"When you read the states' amicus, it's pretty clear that the states come out and say that, yes, certainly there's going to be a population of patients eligible and that it appears that psilocybin meets the requirements to be deemed an eligible investigational drug," she said. "And interestingly, the states' brief goes further and the states say psilocybin is not the only drug that could be at issue here."
This past January, Aggarwal and the clinic where he works, the Advanced Integrative Medical Science (AIMS) Institute, wrote to DEA asking for guidance on how to move forward on psilocybin under right-to-try laws.
Instead DEA rejected the application, replying in a February 12 letter that the agency lacks the authority to waive the federal Controlled Substances Act, despite what the federal Right to Try Act says. The only way to dispense psilocybin legally, the agency added, would be to apply for a federal research permit, which "would not be applicable to Dr. Aggarwal at this time."
Patients, Aggarwal and the AIMS Institute filed an opening brief in their lawsuit earlier this month. A brief from the U.S. Department of Justice is due June 21, and reply briefs are expected through the summer. Oral argument in the case could begin as soon as September, Tucker said Monday.
Health regulators in Canada have already extended legal exemptions to certain patients seeking to use psilocybin in end-of-life care. Officials there granted the first such exemption in August of last year, and in December the country's health minister said some therapists and health care professionals could also legally use the drug.
In Oregon, voters approved historic initiatives to legalize psilocybin for therapeutic purposes and decriminalize drugs more broadly in November.
This isn't the first time DEA has found itself battling lawsuits over the criminalization of controlled substances that hold therapeutic value.
Scientists and veterans sued the federal agency last year, arguing that the legal basis DEA has used to justify keeping marijuana in Schedule I of the Controlled Substances Act is unconstitutional. They asked for a review of its decisions to reject rescheduling petitions in 2020, 2016 and 1992. DEA subsequently requested that the court dismiss that suit.
The agency has also been taken to court over delays in approving additional cannabis manufacturers for research purposes.
The Scottsdale Research Institute alleged that DEA has been deliberately using delay tactics to avoid approving cultivation applications. A court mandated that the agency take steps to make good on its promise, and that suit was dropped after DEA provided a status update.
In March 2020, DEA finally unveiled a revised rule change proposal that it said was necessary due to the high volume of applicants and to address potential complications related to international treaties to which the U.S. is a party.
The new psychedelics-related litigation is unique, however, and reflects the growing public interest in loosening laws governing plant- and fungi-based materials, particularly for medical use.
In addition to Oregon's already enacted policy change, a number of jurisdictions have recently considered or adopted legislation to roll back penalties around psychedelics. A California bill that would legalize the possession of many psychedelics cleared a major procedural hurdle last week and now proceeds to the Senate floor.
That effort is just the latest as activists step up the push to enact psychedelics reform locally in cities and states across the country.
The Northampton, Massachusetts City Council passed a resolution earlier this month to deprioritize enforcement of laws against the possession, use and distribution of a wide range of psychedelics such as psilocybin and ayahuasca. It's the third city in the state to advance the policy change, following Somerville and Cambridge.
These are some of the latest iterations of a national psychedelics reform movement that's spread rapidly since Denver became the first city to decriminalize psilocybin mushrooms in 2019.
Besides the cities in Massachusetts, four others—Oakland, Santa Cruz, Ann Arbor and Washington, D.C.—have also decriminalized possession of plant-and fungi-based psychedelics.
In Oakland, the first city where a city council voted to broadly deprioritize criminalization of entheogenic substances, lawmakers approved a follow-up resolution in December that calls for the policy change to be adopted statewide and for local jurisdictions to be allowed to permit healing ceremonies where people could use psychedelics.
Read the full amicus brief from attorneys general representing eight US states and Washington, DC:
State Amici In Psilocybin Case by Marijuana Moment
California Bill To Legalize Possession Of Psychedelics Heads To Senate Floor After Committee Action
Photo courtesy of Wikimedia/Mushroom Observer