What's Really Behind Americans' Increased Support for Marijuana Legalization? Study Sheds Light
Americans' views on marijuana have rapidly evolved in recent years, with a strong majority now in favor of legalization. But what's really been behind the attitude shift?
A recent study published in the journal Social Science Research used data from national opinion polls such as the General Social Survey to test a series of hypotheses on the topic. Ultimately, many factors that are commonly attributed to shifting attitudes on social issues—such as race, gender and education—do not seem to apply to cannabis, the study found.
Rather, the post-1980 evolution of views on the issue appear to be related to changes in religious identity, a decrease in perceptions of risk toward marijuana use and changing attitudes about the criminal justice system. Here are the main findings:
—While shifting attitudes toward various issues can often be interpreted as generational shifts—with younger people replacing older ones and having their views more strongly represented—that's not the case with marijuana. The study found that "changes in cannabis legalization support since the 1980s are largely the result of intra-cohort changes in attitudes as opposed to cohort succession," meaning that views shifted across generations at roughly the same time.
—It does appear that an increase in the percentage of Americans who are religiously unaffiliated since 1991 has contributed to the increased support for legalization. The researchers estimated that the evolution of religious identity accounted for 12 percent of the attitude change.
(Related: A separate study recently found that religiosity accounts for some of the difference in marijuana legalization support between men and women.)
—The way that news outlets portray marijuana and its effects seems to have coincided with shifting views on legalization. "One influence that seems most plausible in contributing to changes in attitudes is an increase in the news media's framing of cannabis as a medical issue," the paper concluded. "[A] relatively high proportion of the change in views about the disapproval of cannabis are associated with a decrease in the percentage of people who see it as harmful."
—Increased rates of cannabis consumption didn't seem to have had a significant impact on how people viewed the issue, but changes in how people perceive the risk of occasional or regular marijuana use "accounted for 38 percent of the decrease in disapproving attitudes [toward legalization] over the period 2002-2014," according to the study.
—Opposition to marijuana reform was especially strong during the Reagan era, as anti-drug rhetoric ramped up. But in the decades that followed, more Americans came to the opinion that the drug war created an excessively punitive criminal justice system. The researchers found that attitudes toward cannabis legalization started shifting "before Americans began to feel that the criminal justice system was too harsh." But in the years since, "there could have been reciprocal effects whereby changing views in one area (e.g., criminal justice system) reinforced changing views in the other (e.g., cannabis)." All told, evolving views toward the criminal justice system accounted for 14 percent of the change in pro-legalization attitudes.
—Finally, one interesting result of the survey analysis showed that policy changes at the state level did not influence attitudes toward cannabis legalization. That is, simply residing in a state where marijuana has been legalized was not a statistically significant factor in the attitude shift. Similarly, living in a state that neighbors a legal state was not a factor either.
"This study advances our understanding of why attitudes changed through an empirical examination of a range of plausible explanations," the study authors wrote. "As cannabis becomes legal in more places, it is likely to remain an important topic, and Americans' views are likely to liberalize further."
Why Women Support Legal Marijuana Less Than Men, According To A New Study
Women Who Use Marijuana More Often Have Better Sex, Study Says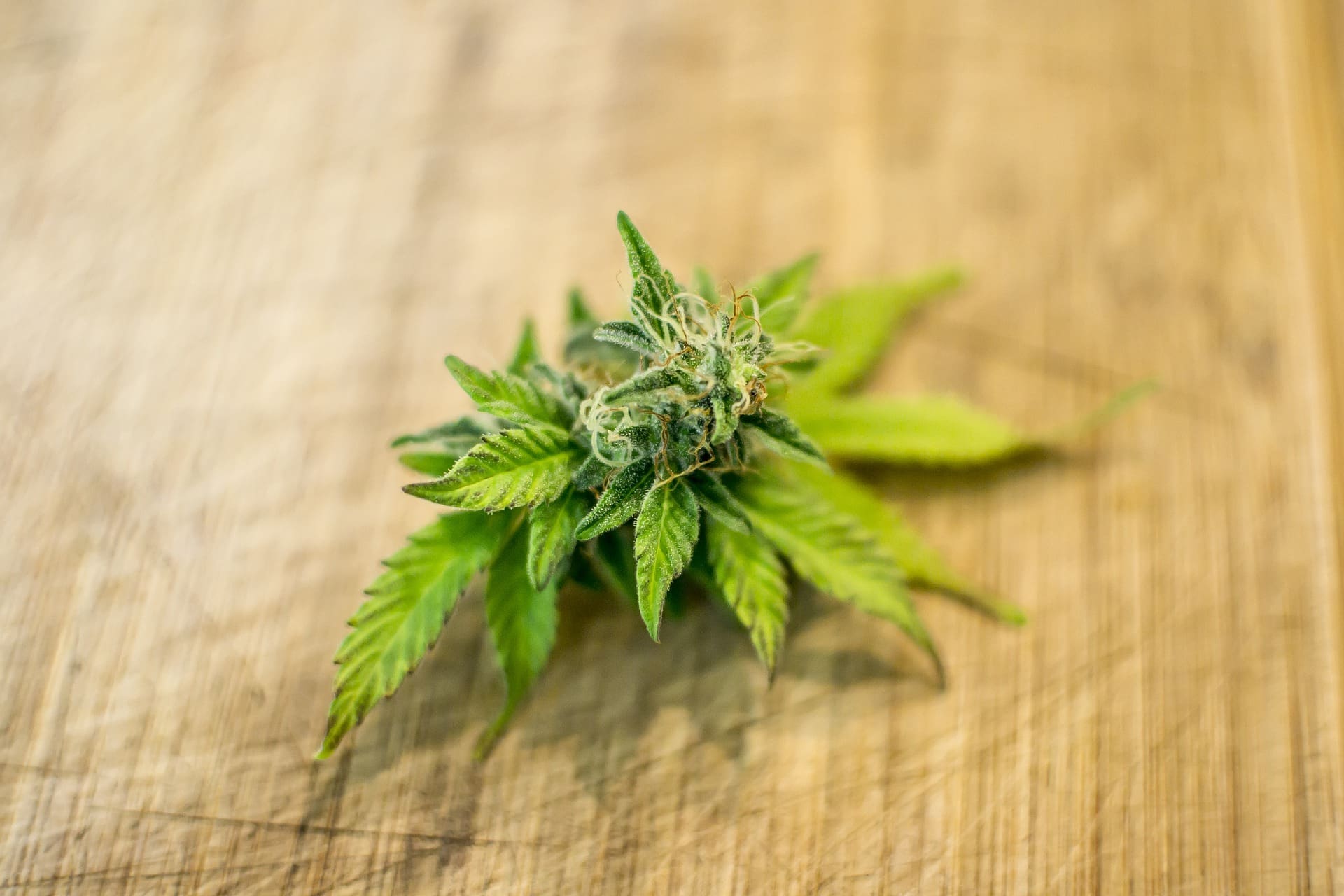 Among women who enjoy marijuana, there's no shortage of anecdotal evidence that adding a bit of cannabis can bring a thrill to the bedroom, and in states where the drug is legal, marketers have capitalized on that claim. THC-infused lubricants promise increased arousal and better orgasms, and some sexual health advocates have built entire careers on cannabis-enhanced intimacy. But is there anything behind the hype?
While researchers are still trying to tease out the precise relationship between cannabis and sex, a growing body of evidence indicates the connection itself is very real. The latest study, which asked women who use marijuana about their sexual experiences, found that more frequent cannabis use was associated with heightened arousal, stronger orgasms and greater sexual satisfaction in general.
"Our results demonstrate that increasing frequency of cannabis use is associated with improved sexual function and is associated with increased satisfaction, orgasm, and sexual desire," says the new study, published last week in the journal Sexual Medicine.
"Increased cannabis use was associated with improved sexual desire, arousal, orgasm, and overall satisfaction."
To reach their conclusions, the team analyzed online survey results from 452 women who responded to an invitation distributed at a chain of cannabis retail stores. Researchers asked respondents about their cannabis use and had each fill out a Female Sexual Function Index (FSFI) survey, a questionnaire designed to assess sexual function over the past four weeks. The survey scores six specific domains, including desire, arousal, lubrication, orgasm, satisfaction and pain.
"To our knowledge," the authors wrote, "this study is the first to use a validated questionnaire to assess the association between female sexual function and aspects of cannabis use including frequency, chemovar, and indication."
Generally speaking, a higher FSFI score is understood to indicate better sexual function, while a lower score indicates sexual dysfunction. Comparing frequency of cannabis use to each participant's FSFI score, the researchers determined that more frequent consumption was associated with lower rates of sexual dysfunction.
"For each additional step of cannabis use intensity (ie, times per week)," the report says, "the odds of reporting female sexual dysfunction declined by 21%."
"We found a dose response relationship between increased frequency of cannabis use and reduced odds of female sexual dysfunction."
Women who used cannabis more frequently had higher FSFI scores in general, indicating better sexual experiences overall. More frequent consumers also had higher specific FSFI subdomain scores—indicating things like greater arousal and better orgasms—although not all of those differences reached the threshold of statistical significance.
Another weak relationship showed that women who used cannabis frequently reported lower levels of pain related to sex.
"When stratified by frequency of use (≥3 times per week vs <3 times per week), those who used more frequently had overall higher FSFI scores and had higher FSFI subdomain scores except for pain," the study says.
The research doesn't shed much light on what marijuana products might work best for sexual stimulation, however.
"Our study did not find an association between cannabis chemovar (eg, THC vs CBD dominant), reason for cannabis use, and female sexual function," the researchers, who included members of the Stanford Medical Center's urology department and the medical director of the Victory Rejuvenation Center, wrote. "Neither, the method of consumption nor the type of cannabis consumed impacted sexual function."
Researchers said a number of mechanisms could explain the overall results, noting that prior studies have postulated that the body's endocannabinoid system is directly involved in female sexual function. It's also possible, authors wrote, that cannabis could be improving sex by reducing anxiety.
"As many patients use cannabis to reduce anxiety," the report says, "it is possible that a reduction in anxiety associated with a sexual encounter could improve experiences and lead to improved satisfaction, orgasm, and desire. Similarly, THC can alter the perception of time which may prolong the feelings of sexual pleasure. Finally, CB1, a cannabinoid receptor, has been found in serotonergic neurons that secretes the neurotransmitter serotonin, which plays a role in female sexual function thus activation of CB1 may lead to increased sexual function."
As the study notes, cannabis's potentially positive effect on women's sexual function was first noted in research from the 1970s and '80s, when women in research interviews who used cannabis reported better sexual experiences, including more intimacy and better orgasms. But subsequent research has yielded mixed results. Some studies have found that women's orgasms were actually inhibited by cannabis use. Authors of the new report said that past studies used interviews rather than a validated questionnaire to conduct research.
"The mechanism underlying these findings requires clarification," the authors said of their report, "as does whether acute or chronic use of cannabis has an impact on sexual function. Whether the endocannabinoid system represents a viable target of therapy through cannabis for female sexual dysfunction requires future prospective studies though any therapy has to be balanced with the potential negative consequences of cannabis use."
Regardless of the mechanics at work between marijuana and sex, emerging evidence is overwhelming that there's some sort of relationship at play. A nationwide survey conducted by an East Carolina University graduate student last year found that "participants perceived that cannabis use increased their sexual functioning and satisfaction." Marijuana consumers reported "increased desire, orgasm intensity, and masturbation pleasure." Numerous online surveys have also reported positive associations between marijuana and sex, and one study even found a connection between the passage of marijuana laws and increased sexual activity.
Yet another study, however, cautions that more marijuana doesn't necessarily mean better sex. A literature review published last year found that cannabis's impact on libido may depend on dosage, with lower amounts of THC correlating with the highest levels of arousal and satisfaction. Most studies showed that marijuana has a positive effect on women's sexual function, the study found, but too much THC can actually backfire.
"Several studies have evaluated the effects of marijuana on libido, and it seems that changes in desire may be dose dependent," the review's authors wrote. "Studies support that lower doses improve desire but higher doses either lower desire or do not affect desire at all."
CBD Is A 'Promising' Therapy In Treating Cocaine Misuse, Meta-Study Finds
Feds Launch Cannabis Testing Program To Help Consumers Know What They're Buying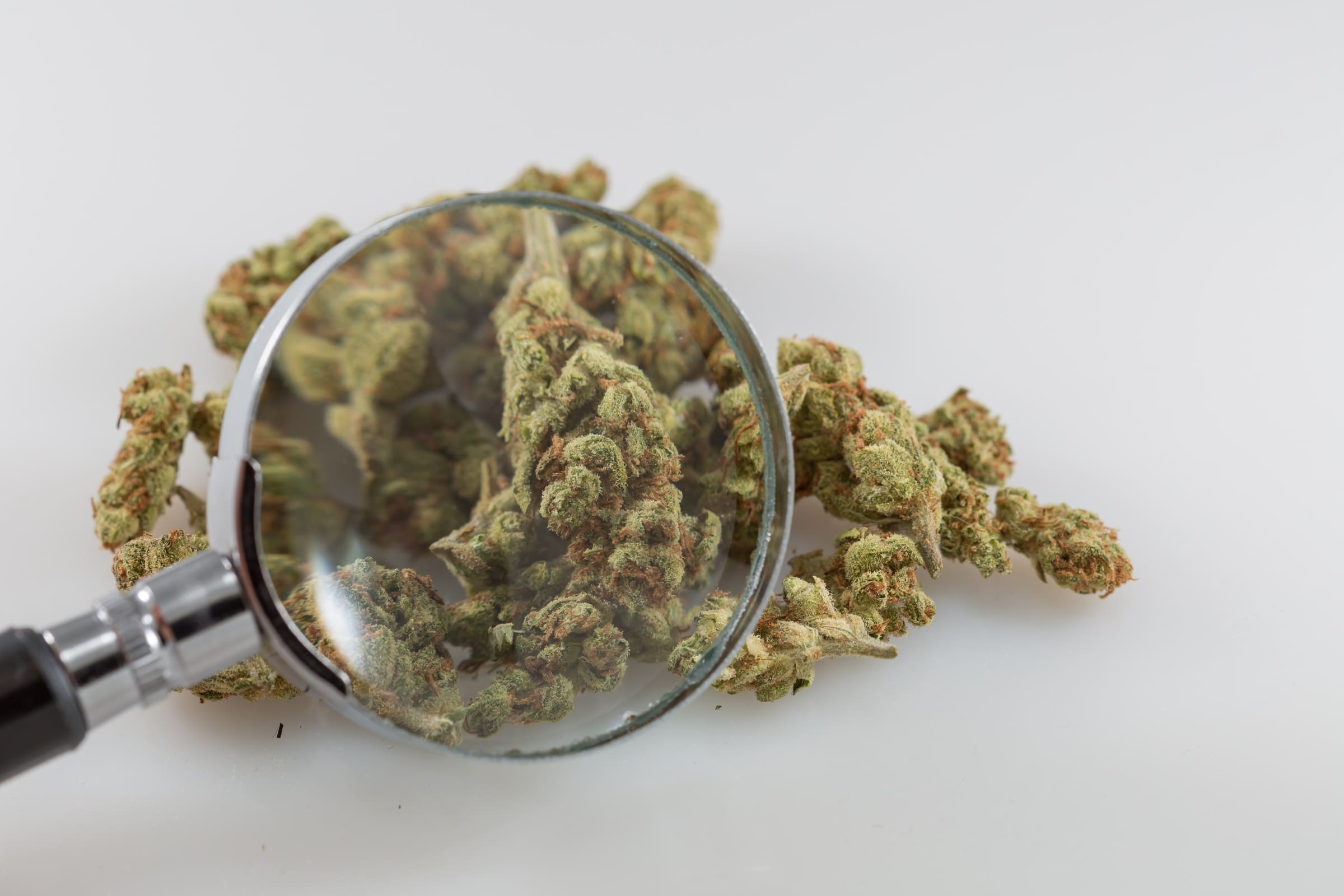 A federal science agency announced on Tuesday that it is launching a cannabis testing program to help ensure that the products people purchase from retailers and dispensaries are accurately labeled.
The National Institute of Standards and Technology (NIST) said that since hemp was federally legalized under the 2018 Farm Bill, there's an urgent need for consumers to be adequately informed about cannabis products being sold on the market. To that end, the agency will be spearheading a multi-phase project to encourage best practices in lab testing.
While the immediate focus of the Cannabis Quality Assurance (CannaQAP) program will be on hemp-derived oils like CBD, officials said it's possible they will expand the program to test marijuana flower, concentrates and edibles—a notable step for a federal agency while the intoxicating version of cannabis remains prohibited.
The program is meant to "help laboratories accurately measure key chemical compounds in marijuana, hemp and other cannabis products including oils, edibles, tinctures and balms," NIST, which is part of the U.S. Department of Commerce, said in a press release. "The program aims to increase accuracy in product labeling and help forensic laboratories distinguish between hemp, which is legal in all states, and marijuana, which is not."
The first part of the CannaQAP effort will involve NIST sending hemp oil samples to participating labs and asking them to "measure the concentration of various compounds and report back." It added that plant material samples will be sent for testing at a later stage.
NIST said that while most labels note the concentrations of two key cannabis ingredients—THC and CBD—many labs do not have experience conducting these tests, leading to cases of "unreliable" results.
When it comes to cannabis, a small number makes a big difference. Find out how NIST is helping labs distinguish between hemp and marijuana by accurately measuring the amount of THC: https://t.co/K9jxfZrsrm pic.twitter.com/mpW2n8DbLp

— National Institute of Standards and Technology (@NIST) July 21, 2020
"When you walk into a store or dispensary and see a label that says 10 percent CBD, you want to know that you can trust that number," NIST research chemist Brent Wilson said.
The institute will send hemp oil samples with identical concentrations of THC, CBD and more than a dozen other cannabinoids to participating labs. "Those labs won't be told the concentrations of those compounds but will measure them and send their results back to NIST, along with information about the methods they used to do the analysis," it said.
"After collecting responses, NIST will publish the measurements the labs obtained. That data will be anonymized so that the names of the individual labs are not revealed," the notice states. "However, the results will show how much variability there is between labs. Also, NIST will publish the correct measurements, so each lab will be able to see how accurate its measurements were and how it performed relative to its peers."
NIST research chemist Melissa Phillips said that anonymity "means that labs don't have to worry about how their performance will be viewed."
"Our goal is to help labs improve, not to call them out," she said.
Once NIST researchers are able to review the results, they said they will be better positioned to issue recommendations on best practices for cannabis testing. The initial exercise is expected to take six months to a year.
"We hope to see a tightening of the numbers the second time around," Wilson said.
NIST noted that the CannaQAP program is important as a matter of criminal law given that hemp farmers must comply with a federal mandate that their crops contain no more than 0.3 percent THC.
The Food and Drug Administration recently submitted a report to Congress on the state of the CBD marketplace, and the document outlines studies the agency has performed on the contents and quality of cannabis-derived products that it has tested over the past six years.
The report, which is responsive to a mandate that Congress attached to appropriations legislation last year, shows significant inconsistencies between cannabinoid concentrations that are listed on labels and what the products actually contain. At the same time, it found negligible evidence that dangerous metals and minerals are contaminating these products.
The new federal CannaQAP effort might go beyond legal hemp products.
"NIST is also planning to conduct future exercises with ground hemp and possibly marijuana," the agency said. "Those exercises will involve measuring a larger number of compounds, including terpenes—the chemicals that give different strains of marijuana their distinct aromas—and compounds that people don't want in their cannabis such as fungal toxins, pesticides and heavy metals. Future exercises may also include extracts, concentrates, distillates and edibles."
Finally, NIST said it will be developing a standard hemp reference material, or "a material that comes with known, accurate measurement values" that labs can use to validate their testing methods.
Yes! We provide more than 1,000 Standard Reference Materials (SRMs) and a precise listing of each's characterizations, which laboratories can match to their own equipment's readouts. https://t.co/HV9Ck4cgm2

Our team is currently working on an SRM for hemp, too.

— National Institute of Standards and Technology (@NIST) July 21, 2020
"Labs can accurately measure how much sugar is in your orange juice because they have standardized methods and reference materials for that type of product," Susan Audino, a chemistry consultant and science adviser the AOAC International, a group that creates standard methods for laboratory analysis. "But cannabis has been a Schedule I drug since the '70s."
Phillips of NIST said the institute's goal with this program is "to support U.S. industries by helping labs achieve high-quality measurements."
Labs that would be interested in participating in the CannaQAP program can register on NIST's website. The deadline to sign up for the first exercise is August 31.
FDA Releases Guidelines On Cannabis Research Following White House Review
CBD Is A 'Promising' Therapy In Treating Cocaine Misuse, Meta-Study Finds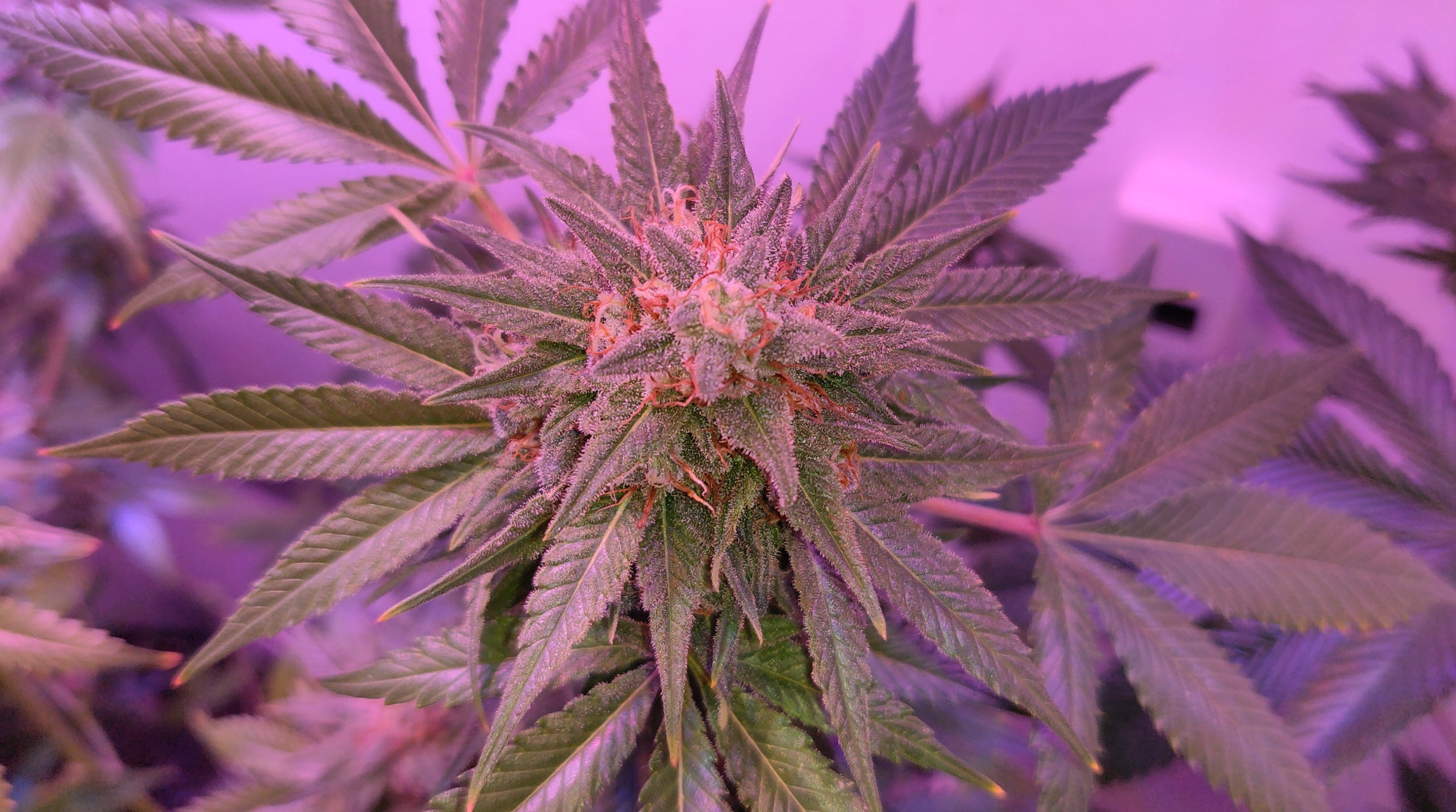 A key component of marijuana shows promise in the treatment of cocaine misuse, according to a new meta-study.
Scientists analyzed 14 studies from the past five years on the administration of CBD in animal subjects consuming cocaine, and determined that the non-intoxicating ingredient appears to have a multitude of effects that mitigate addictive behaviors.
"CBD promotes reduction on cocaine self-administration. Also, it interferes in cocaine induce brain reward stimulation and dopamine release," the study, published this month in the journal Pharmacology Biochemistry and Behavior, states. "CBD promotes alteration in contextual memory associated with cocaine and in the neuroadaptations, hepatotoxicity and seizures induced by cocaine."
"CBD is a promising adjunct therapy for the treatment of cocaine dependence."
While not all of the studies under review were consistent with one another, and the researchers emphasized the need for human trials, they said that animal research has generally indicated CBD can reduce self-administration of cocaine and many symptoms of addiction.
For example, a 2018 study found that a 20 mg/kg daily dose of cannabidiol led to a "significant difference in the consumption of [cocaine] on the 10th day of the study and lower consumption throughout the entire procedure compared to the control group" of mice.
In 2019, researchers similarly reported that "the systemic administration of CBD (20 mg/kg)" 30 minutes before testing "significantly reduced the self-administration of low doses of cocaine." The effect did not occur with lower concentrations of CBD, however.
Another study that was analyzed showed that 10 and 20mg/kg CBD doses "significantly increased the threshold for self-stimulation, suggesting a reduction in the brain-stimulation reward," which is a major component of addiction.
Rat subjects with a history of cocaine use that were treated with the cannabis compound also exhibited less anxiety, according to another study. That was "evidenced by the greater time spent in the open arms of the elevated plus maze."
"The evidence described in the present systematic review indicates that CBD is a promising adjunct therapy for the treatment of cocaine dependence due to its effect on cocaine consumption, brain reward, anxiety, related contextual memories, neuroadaptations and hepatic protection as well as its anticonvulsant effect and safety," the study authors concluded.
"The clinical administration of CBD leads to a reduction in the self-administration of cocaine and, consequently, the amount of the drug consumed. Moreover, the reward induced by cocaine is blunted by CBD treatment."
"Among the other findings of the present literature review, neuroadaptations promoted by cocaine were attenuated; contextual memory associated with cocaine was reduced; anxiety related to cocaine consumption was reduced; and hepatotoxicity and seizures associated with cocaine use were reduced when animals were treated with CBD. Considering the low toxicity, the absence of severe side effects and the reduction of cocaine-related behavior, CBD is a promising adjuvant in treatment processes for individuals with problems related to cocaine use."
There has been widespread interest in the potential risks and therapeutic benefits of CBD since hemp and its derivatives were federally legalized under the 2018 Farm Bill. Most recently, a White House office completed a review of pending Food and Drug Administration (FDA) guidance on marijuana and CBD research.
FDA also submitted a report to Congress this month that showed significant inconsistencies between cannabinoid concentrations listed on product labels and what they actually contain.
A recent industry-funded study on CBD concluded that the compound represents a potentially promising tool for dental hygiene, preventing health conditions such as plaque and gingivitis.
'Lazy Stoner' Stereotype Smashed By Study Finding Marijuana Consumers Exercise More
Photo courtesy of Mike Latimer.