New York Senate Committees Hold Joint Hearing On Challenges In State's Marijuana Legalization Rollout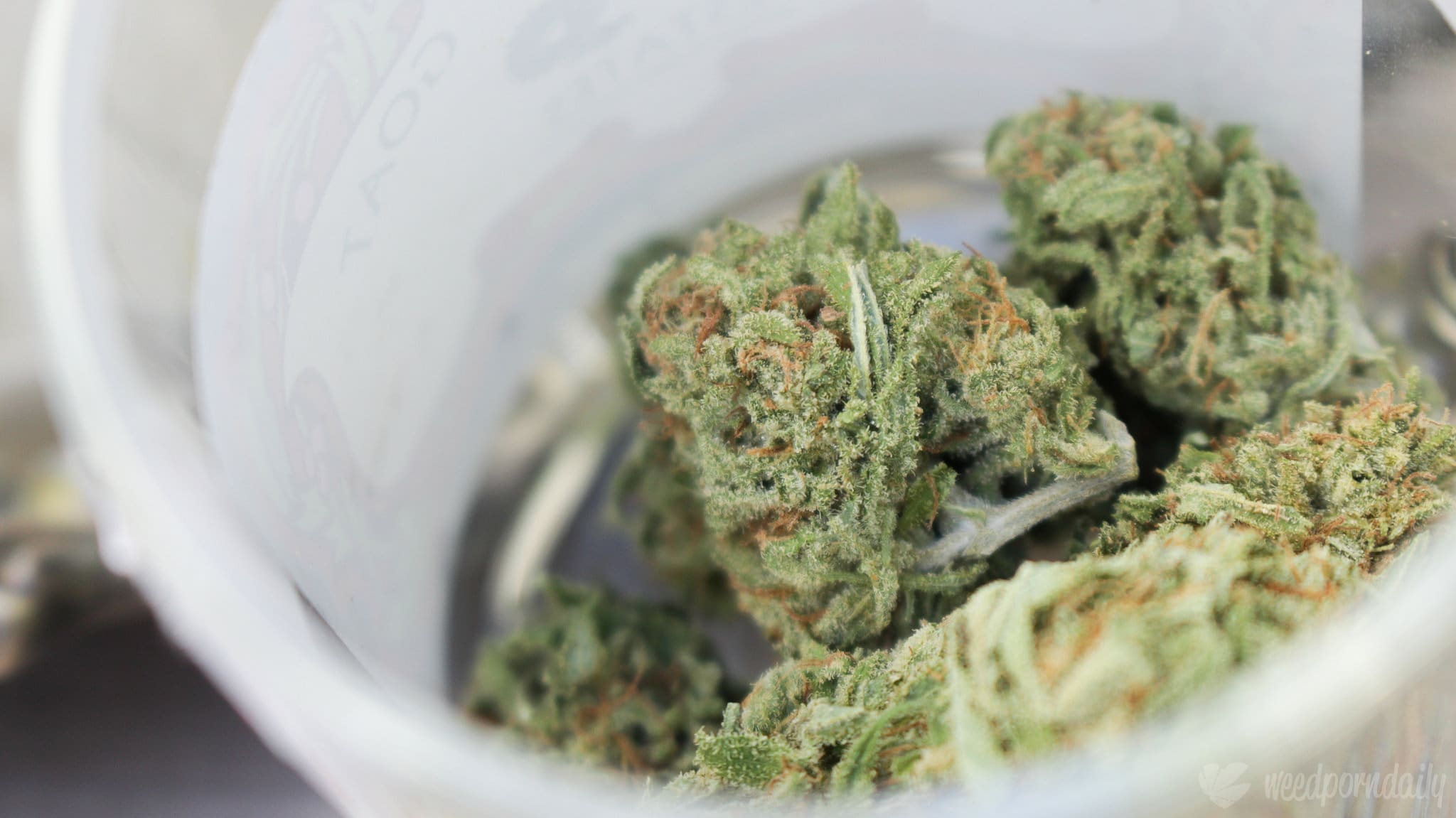 A New York Senate marijuana committee held its first meeting on Monday, with members hearing from witnesses and discussing potential legislative solutions to the state's ongoing cannabis legalization implementation problems.
The Senate Cannabis Subcommittee, which was established in April and is being chaired by Sen. Jeremy Cooney (D), invited members of the public to submit applications to testify at the hearing earlier this month.
"The goal of the hearing today is to provide an opportunity for stakeholders across the adult-use retail cannabis space to raise concerns and to offer constructive feedback regarding the current cannabis landscape in order to foster a more robust and equitable recreational adult-use cannabis marketplace in New York," Cooney said in opening remarks.
Monday's joint hearing was held in conjunction with the chairs of the Senate Agriculture, Finance and Investigations & Government Operations Committees.
Chris Alexander, executive director of the state Office of Cannabis Management (OCM) was among those to testify before the panels, along with other OCM officials.
Alexander touted various ways that regulators are working to address concerns with the state's cannabis legalization rollout, but he also recognized that delays—partially due to instances of litigation that temporarily paused licensing efforts—have had a "significant impact on the rest of New York's adult use cannabis supply chain."
"Small farmers who are already distressed were left with no outlets for their product and have experienced significant financial hardship and uncertainty as a result," he said. "We still have a long way to go before we can claim that the supply chain is functioning as intended."
Watch the New York Senate committee marijuana hearing in the video below: 
Senate Agriculture Committee Chair Michelle Hinchey (D) also commented on the supply chain issue, saying she and other lawmakers have been "sounding the alarm since the middle of the legislative session earlier this year on the crisis that's happening right now for our cannabis farmers to effectively very little to almost zero response."
She pointed to one piece of legislation that was passed by lawmakers and is awaiting the governor's action, the Cannabis Crop Rescue Act. It would allow licensed marijuana producers to sell products to tribal retailers, which Hinchey said is an example of how the legislature is seeking to ameliorate the issue.
Lawmakers and regulators also touched on topics such as the state's THC potency tax, enforcement efforts to mitigate the illicit market, licensing distribution priorities, preventing youth from accessing cannabis and laboratory testing practices.
Additional governmental witnesses included representatives of the Cannabis Advisory Board, Dormitory Authority of the State of New York (DASNY), New York State Department of Taxation & Finance, New York City Council and New York City Sheriff's Office.
Charlie Williams, vice president of DASNY, discussed his department's efforts to support implementation efforts with funding to build compliant storefronts for retail licensees, with a focus on standing up social equity businesses. However, he added that litigation affecting licensing, in addition to local zoning policy changes "slowed us down significantly."
The DASNY official faced multiple questions from lawmakers who were critical of the protracted process and the department's progress in raising equity funding to achieve its objectives. While the legislature has appropriated some funding for the projects, Williams said that the equity funding challenges, coupled with the lawsuit-related delays, had left DASNY "stuck signing leases and not really being able to do a robust build-out."
Amanda Hiller, acting tax commissioner and general counsel of the Department of Taxation & Finance, was asked about how to bolster enforcement activity to reduce the presence of unlicensed retailers. She said that it may be time to "revisit our willingness to consider criminal penalties for flagrant violators of our cannabis laws," while acknowledging that the department's currently limited resources has left a vacuum that bad actors have leveraged.
Also speaking were representatives of organizations such as the Cannabis Association of New York (CANY), New York Farm Bureau, New York Cannabis Retail Association, Bronx Defenders, Local 338 RWDSU-UFCW and Drug Policy Alliance.
CANY's Allan Gandelman told the panel that there are several key issues that the organization hopes lawmakers will tackle, including reducing strict marketing and advertising requirements for small cannabis businesses and preventing the monopolization of the industry.
He said that the current regulations are "really preventing dispensaries from marketing and advertising in their own neighborhoods," which is especially problematic in areas with high concentrations of unlicensed retailers.
Further, "we have to look at how we allocate canopy so there's enough current supply for years to come," Gandelman said.
"We're allowing a small group of large companies to enter the market with 10 times the canopy that the next size license has available to them," he said. "This is just going to create more of a supply problem and we must continue to find ways to provide support and relief to all the small farms and the businesses who took the risk over the last 18 months and struggle every day."
The New York Farm Bureau said at the hearing that a bill sponsored by the committee chairman, SB 4831, would effectively address one of the organization's key concerns by implementing "a more reasonable tax collection method" that would benefit farmers.
The representative also expressed concerns over allowing businesses to vertically integrate, stating that they're trying to figure out "how we're going to make sure that farmers are not pushed out of this market as what's happened in other states where the these large organizations use large businesses come in and take it over."
Lawmakers additionally heard from cannabis businesses of a variety of sizes, ranging from multistate operators like Columbia Care and Acreage Holdings to equity operators such as Housing Works.
All told, there are 37 invited witnesses slated to speak on 13 panels.
Frustrations over New York's cannabis program have compounded over recent months, as regulators have worked to stand up a market that prioritizes social equity, awarding conditional licenses to people who've been most impacted by prohibition. The process has been slow, however—and illicit cannabis businesses have proliferated in the interim. Meanwhile, lawsuits have temporarily halted cannabis licensing, further complicating the issue.
"We have a responsibility to work with our governor and our state agencies to ensure that our collective goals are met," Cooney said last month. "And New Yorkers themselves deserve transparency when it comes to their government on what has been done so far."
Cooney previously told Marijuana Moment that the hearing before the 12-member Senate Subcommittee on Cannabis is primarily meant to be part of a "fact-finding" process and that "we will hopefully identify specific public policy needs [and] legislation in the hearing process. That's why it's important that we do it now, this fall, before we convene in Albany."
Regulators are already making moves—some of them controversial—to broaden access to the legal market. Last month the state Cannabis Control Board (CCB) adopted a change to open retail licensing to all applicants, including big businesses from outside the state and existing medical marijuana companies. The change sparked an outcry from social equity applicants, who said it will undercut the state's ambitious plan to prioritize small businesses and companies owned by people most directly impacted by prohibition.
Broadening eligibility for participation in the state's marijuana market is likely to speed the opening of more legal businesses at a time when unlicensed retailers have proliferated, particularly in New York City. Despite the state approving adult-use legalization in 2021, so far only about two dozen legal retailers have opened statewide.
—
Marijuana Moment is tracking more than 1,000 cannabis, psychedelics and drug policy bills in state legislatures and Congress this year. Patreon supporters pledging at least $25/month get access to our interactive maps, charts and hearing calendar so they don't miss any developments.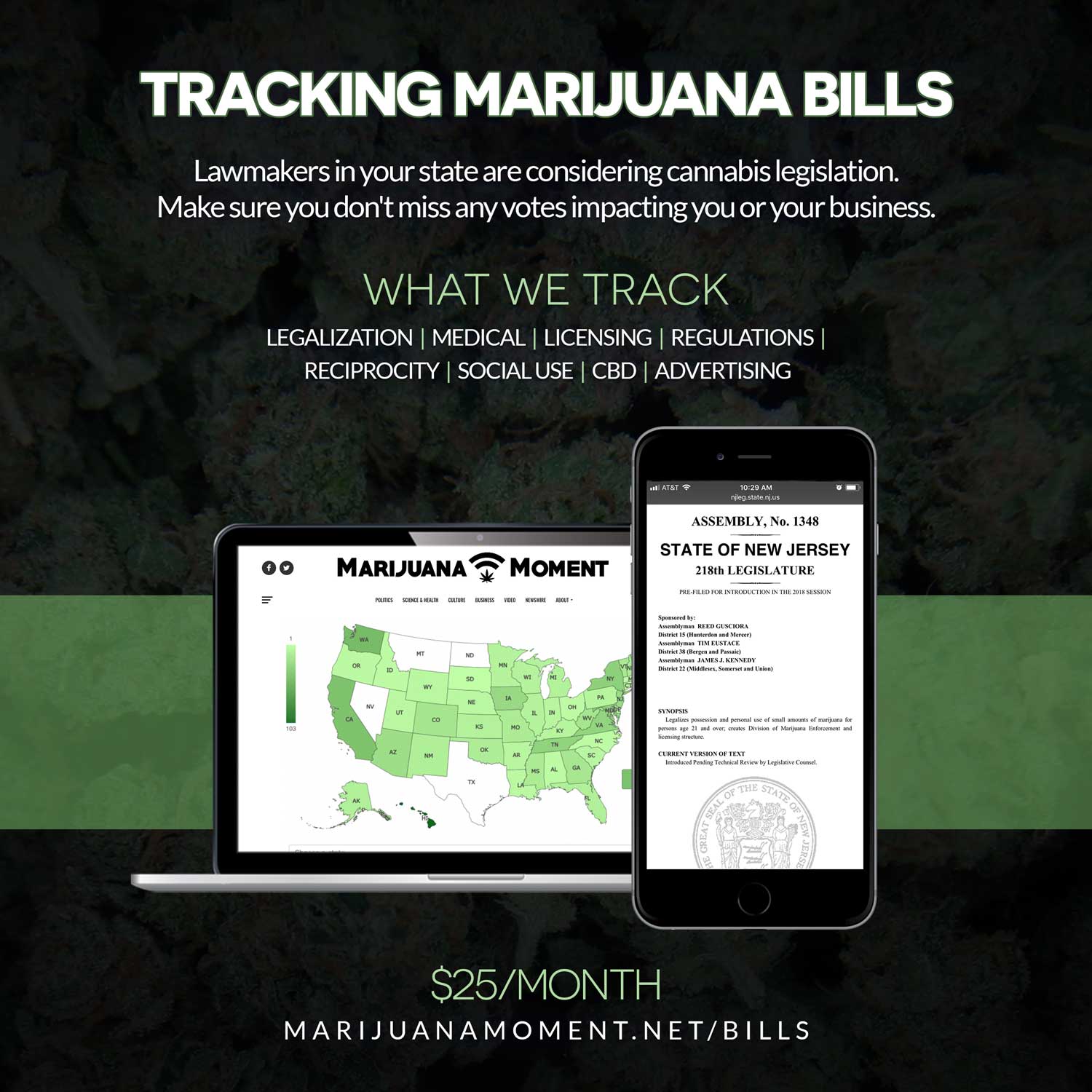 Learn more about our marijuana bill tracker and become a supporter on Patreon to get access.
—
In a lawsuit filed by a veterans group, a judge in August halted licensing under the Conditional Adult-Use Retail Dispensary (CAURD) program, preventing regulators from granting new conditional adult-use recreational dispensary licenses or processing existing ones.
Cooney said at the time that he was "disappointed" by the judge's decision to halt new cannabis licenses while the legal challenge plays out.
As part of the state's effort to speed consumer access to legal marijuana, regulators also launched a program, known as the Cannabis Growers Showcase (CGS), an initiative of OCM that allows licensed growers and processors to sell directly to consumers.
Regulators voted to approve that program in July and quickly began accepting applications. The first pop-up event kicked off in the Hudson Valley in August, and another was held down the road from this year's state fair.
Late last month, 66 state lawmakers—about a third of the entire state legislature—also wrote to Gov. Kathy Hochul (D) urging her to sign a bill that would allow licensed marijuana producers to sell products to tribal retailers. The plan would offer a release valve to hundreds of cannabis farmers who are currently sitting on surpluses but have no place to sell their products.
The circumstances have resulted in more than 250,000 pounds of unsold cannabis being held by growers, the letter says. "Farmers who took out loans and leveraged all their assets to cultivate these crops are demoralized and facing financial disaster unless we act quickly to provide them with an alternate market."
Meanwhile, New York regulators are working to debunk what they say is the "false" narrative that cannabis is commonly contaminated with fentanyl—a "misconception" that remains "widespread" despite a lack of evidence. OCM recently put out a factsheet on the issue, acknowledging that while fentanyl has been found in drugs like MDMA and heroin, anecdotal claims about marijuana laced with the potent opioid are so far unfounded.
31 Bipartisan House Lawmakers Push DEA To Consider 'Merits' Of Marijuana Legalization As It Completes Scheduling Review
Photo courtesy of WeedPornDaily.