Top New Hampshire Lawmakers Outline Marijuana Legalization Plan, While Committee Advances Home Grow For Patients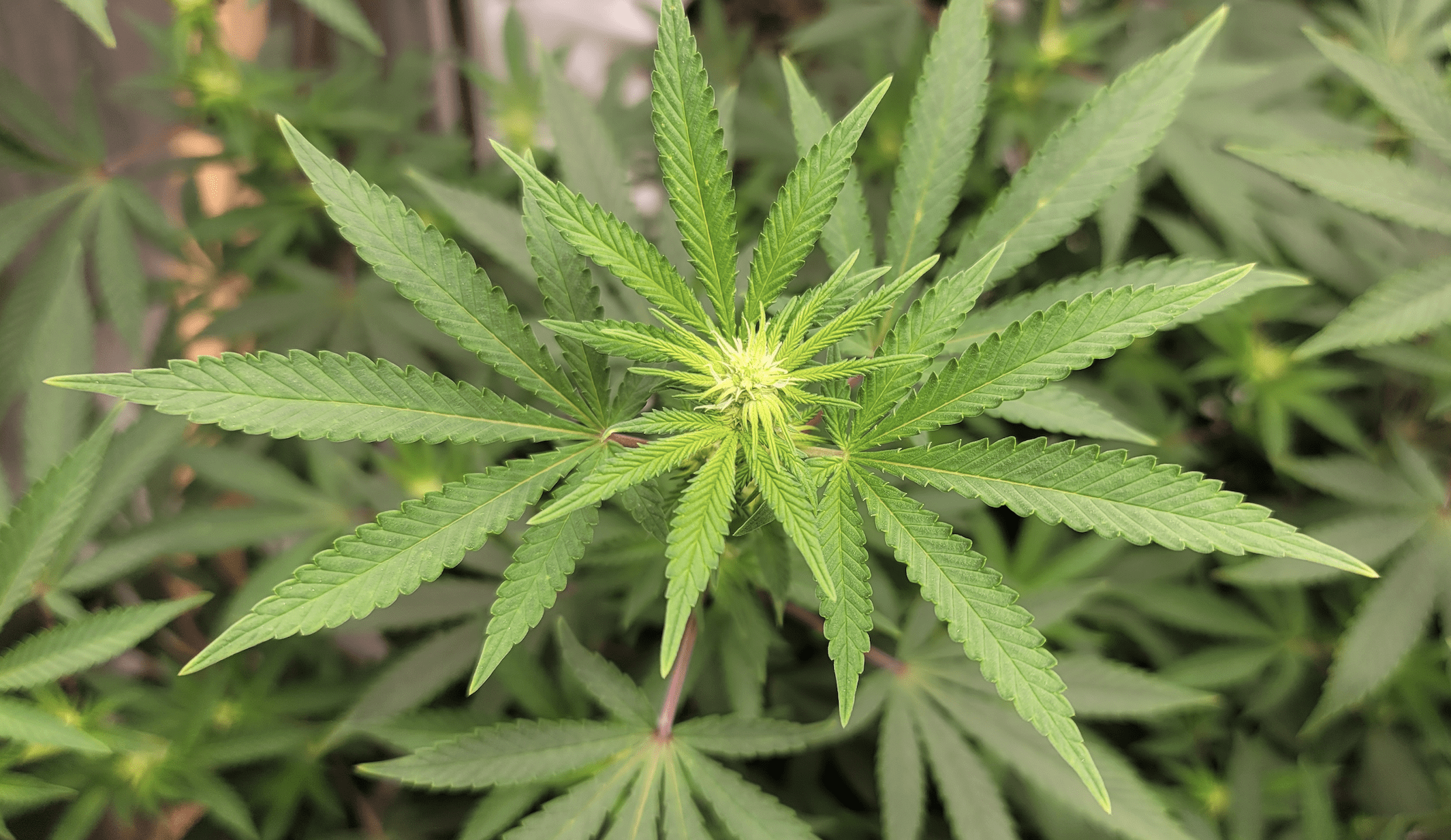 Top New Hampshire lawmakers on Monday gave an overview of the path to enact a marijuana legalization bill this session, days after a House panel advanced a separate medical cannabis home cultivation measure last week.
The House already approved a legalization bill from Majority Leader Jason Osborne (R) and Minority Leader Matthew Wilhelm (D) late last month. But it was then sent to the Ways & Means Committee for consideration before it can be transmitted to the Senate.
In a committee hearing on Monday, Osborne described the types of compromises that have gone into HB 639 so far in order to improve its chances of moving through the Senate, where broad cannabis reform has consistently stalled in recent sessions even as the House has repeatedly passed legalization bills.
"I'm sure you know that the House routinely passes some kind of bill like this every year and the other body routinely shuts it down," the majority leader said. "We'd like to get this done all at once, once and for all."
He said that including a home grow option for recreational consumers or language providing a pathway annul past convictions would have been a "deal-killer" in the Senate, so those were intentionally omitted.
"That's a topic that can be left for another day," Osborne said.
Another major change made to the legislation from its introduced form, which the sponsor talked about in Ways & Means, would put the state's existing Liquor Commission in charge of regulating the marijuana market, rather than create a new independent commission to do so. The body would also be renamed the Liquor and Cannabis Commission.
Members of the House Commerce and Consumer Affairs Liquor Subcommittee had spent weeks working the proposal over a series of meetings, going back and forth about a variety of provisions and making amendments to the original measure before it finally advanced to the floor and was then sent to Ways & Means.
An executive session for a committee vote was scheduled for Wednesday, but the chairman said on Monday that members would first hold a work session to get feedback from state agencies at a later date, likely next week. If the measure ultimately moves out of the panel, it would go to the floor again before potentially advancing to the Senate.
Here's what HB 639 as amended would accomplish:
Adults 21 and older would be able to purchase, possess and gift up to four ounces of cannabis.
The newly renamed Liquor and Cannabis Commission would be responsible for regulating the marijuana market and issuing business licenses.
There would not be any statewide cap on the number of marijuana businesses that could be licensed.
Within 18 months of enactment, the state Department of Health and Human Services (DHHS) and commission would need to develop regulations allowing existing medical cannabis dispensaries to apply for dual licenses to start serving adult consumers.
Cannabis cultivators would be taxed at 15 percent of their monthly gross revenue.
Eighty percent of tax revenue would support an education trust fund, 10 percent will fund substance misuse treatment programs, five percent would go to localities that have at least one operational retailer and five percent (up to $1 million) would support public agencies like police and fire departments.
Localities could limit or ban marijuana businesses from operating in their area.
There would be employment protections for state or local government workers who use marijuana off the job. Professional and occupational licenses couldn't be denied or withdrawn because a person uses cannabis.
Marijuana companies could deduct business expenses from their taxes at the state level.
Commerce and Consumer Affairs Committee Chairman John Hunt (R) also spoke about the process and thinking behind the legislation at the Monday hearing, explaining why the bill proposes to apply the cannabis tax at the cultivator level rather than at the point of purchase by consumers. Hunt said that doing so would simplify enforcement, especially given the relatively small number of growers that would be licensed.
There was also conversation about potentially needing the revise the tax structure in the event that interstate cannabis commerce is legalized down the road.
Supporters who testified in favor of the legislation include the ACLU and Americans for Prosperity. Opponents include the New Hampshire Association of Chiefs of Police.
With respect to home cultivation, there's standalone legislation that does seek to permit registered medical marijuana patients to grow their own plants that sailed through the House Health, Human Services and Elderly Affairs Committee in a 19-1 vote last week.
That bill from Rep. Wendy Thomas (D), which was placed on the consent calendar for House floor consideration without a minority report, would allow patients and designated caregivers to cultivate up to three mature plants, three immature plants and 12 seedlings.
They would have to be grown in an "enclosed, locked space" at a location that would have to be reported to regulators at the Department of Health and Human Services (DHHS).
The Amendment for HB 431 – the Therapeutic Cannabis Home-grow bill has been drafted. We have combed through the bill, incorporated comments from the hearings and made a good bill even better. #NHPolitics #Cannabis #HomeGrow pic.twitter.com/6o7dM5E824

— NH State Rep. Wendy E. N Thomas (@WendyENThomas) March 3, 2023
So proud to be a member of the team that is supporting this effort.

Let's get this done. @OmgEgan @NhcannO #NHCannabis Matt Simon

— NH State Rep. Wendy E. N Thomas (@WendyENThomas) March 3, 2023
The bill would also expand the number and types of plants that the state's medical cannabis dispensaries could cultivate for patients, increasing the limit per patient to 80 mature plants, 160 immature plants and an unlimited number of seedlings. As it stands, the cap is 80 plants and 160 seedlings.
HB 431 – my Therapeutic cannabis homegrow bill has passed out of committee with a vote of 19 – 1 for OTP and it now goes to the house floor for a vote.

Many thanks to the cannabis village for their help on getting this passed.
#NHPolitics #Cannabis #Woot pic.twitter.com/9scVxM445z

— NH State Rep. Wendy E. N Thomas (@WendyENThomas) March 8, 2023
Only one member of the House panel, Rep. David Nagel (R) voted against the proposal.
The lawmaker—who disclosed in a public hearing that he serves on the board of directors for the cannabis company Temescal Wellness NH—has faced significant criticism over comments he made in opposition to a separate bill on making severe pain a qualifying condition for medical marijuana.
Nagel said during that February hearing that he's been "practicing pain management for over 30 years" and "advocating for the rights of people to have access to a broad range of therapeutic modalities modalities for over 30 years."
He defended the idea of treating pain patients with opioids, saying that the "addiction rate is not ubiquitous, as people try to say." At the same time, he said that marijuana can be a "really rotten modality" for pain management among certain patients, and it should never be used as a "first-line therapy."
Temescal Wellness responds… https://t.co/KKGkAroF7g pic.twitter.com/6Pbp3v3IEd

— The Patient Perspective🍁 (@nhcannapatient) March 7, 2023
According to a post on Twitter by a New Hampshire medical cannabis patient advocate, Temescal Wellness responded to an inquiry about the lawmaker's comments, saying that they were "made personally and with no affiliation to the company."
"We fundamentally disagree with his commentary and are addressing with him," a screenshot of what appears to be email from the company says.
While there's optimism about the prospects of legalization finally moving in the Granite State this year, advocates still have work cut out for them.
Republicans held on to the both the House and Senate after last year's election, and the latter chamber is where marijuana reform has faced its toughest obstacles in past sessions even as the House has repeatedly approved legalization bills. The Senate rejected two House-passed reform bills last year, including one that would have created a non-commercial cannabis program and another providing for commerce under a state-run model.
In the Senate, there were some shifts that favor reform, however. For example, a Democratic senator who opposed legalization efforts was replaced by a Republican who voted in favor of ending prohibition during his time as a House member.
Gov. Chris Sununu (R), who was reelected last year, remains opposed to legalization—but his more recent comments on the issue seem to show a softening of his position. He said during a debate last year that reform "could be inevitable," but he added that states need to "be patient about how you do it."
After the Senate rejected two reform bills last year, the House included legalization language as an amendment to separate criminal justice-related legislation—but that was also struck down in the opposite chamber.
The non-commercial legalization measure that was defeated had previously passed the House under Democratic control in 2020 but was defeated in the Senate at the committee stage.
Lawmakers also filed separate bills to put marijuana legalization on the state's 2022 ballot, but the House rejected them.
Biden Proposes To Keep Blocking Marijuana Sales In D.C. In Budget Despite Calling For New Approach To Cannabis
Photo courtesy of Mike Latimer.