The Government Shutdown Is Preventing Farmers From Growing Hemp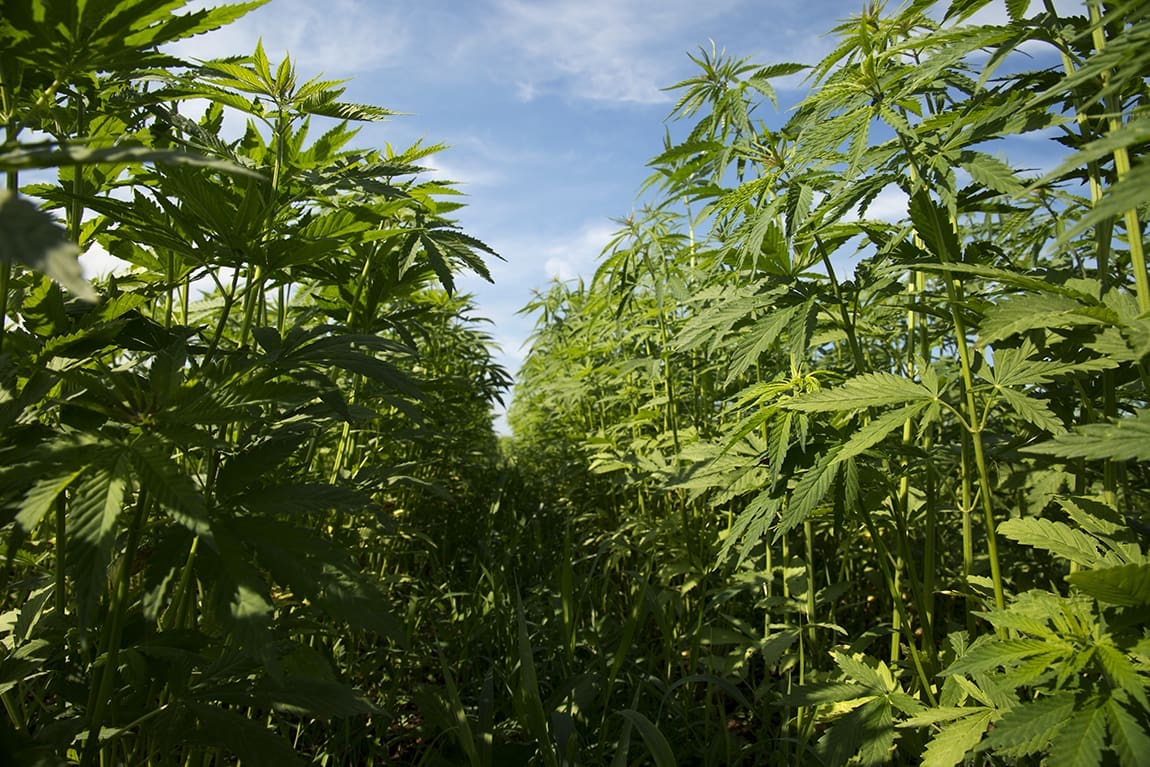 Prospective hemp farmers in Utah will have to wait out the government shutdown before they're able to legally grow the crop.
Utah started allowing hemp cultivation under a state Department of Agriculture and Food program in November in accordance with research-focused provisions of the prior federal Farm Bill that was passed in 2014. But before farmers can take advantage of the program, they must submit regulatory plans to the agency—and pass an FBI background check.
The problem? FBI personnel responsible for conducting the background checks are furloughed due to the shutdown.
"It could keep someone from getting their business underway," Jack Wilbur, spokesperson for the Utah agriculture department, told KUTV.
Presumably, this issue would also affect cultivation applicants in other states such as Minnesota and Pennsylvania that have hemp pilot programs with federal background check requirements, as well as licensing processes for broader marijuana legalization or medical cannabis laws that involve the FBI record checks.
If the shutdown isn't resolved for a significant period of time, the situation could become even more problematic with respect to the new 2018 Farm Bill that federally legalized hemp. One reason why is that under the legislation, individuals with felony drug convictions are barred from participating in the industry for 10 years after the offense.
While federal hemp legalization officially took effect on Tuesday, it's expected to take some time before farmers can legally cultivate the crop because states must first submit their program plans to the U.S. Department of Agriculture for approval.
FDA To Take Steps Toward Allowing CBD Products Following Hemp Legalization
Photo courtesy of Brendan Cleak.
Watch Live: Senate Committee Holds Hearing On Marijuana And Health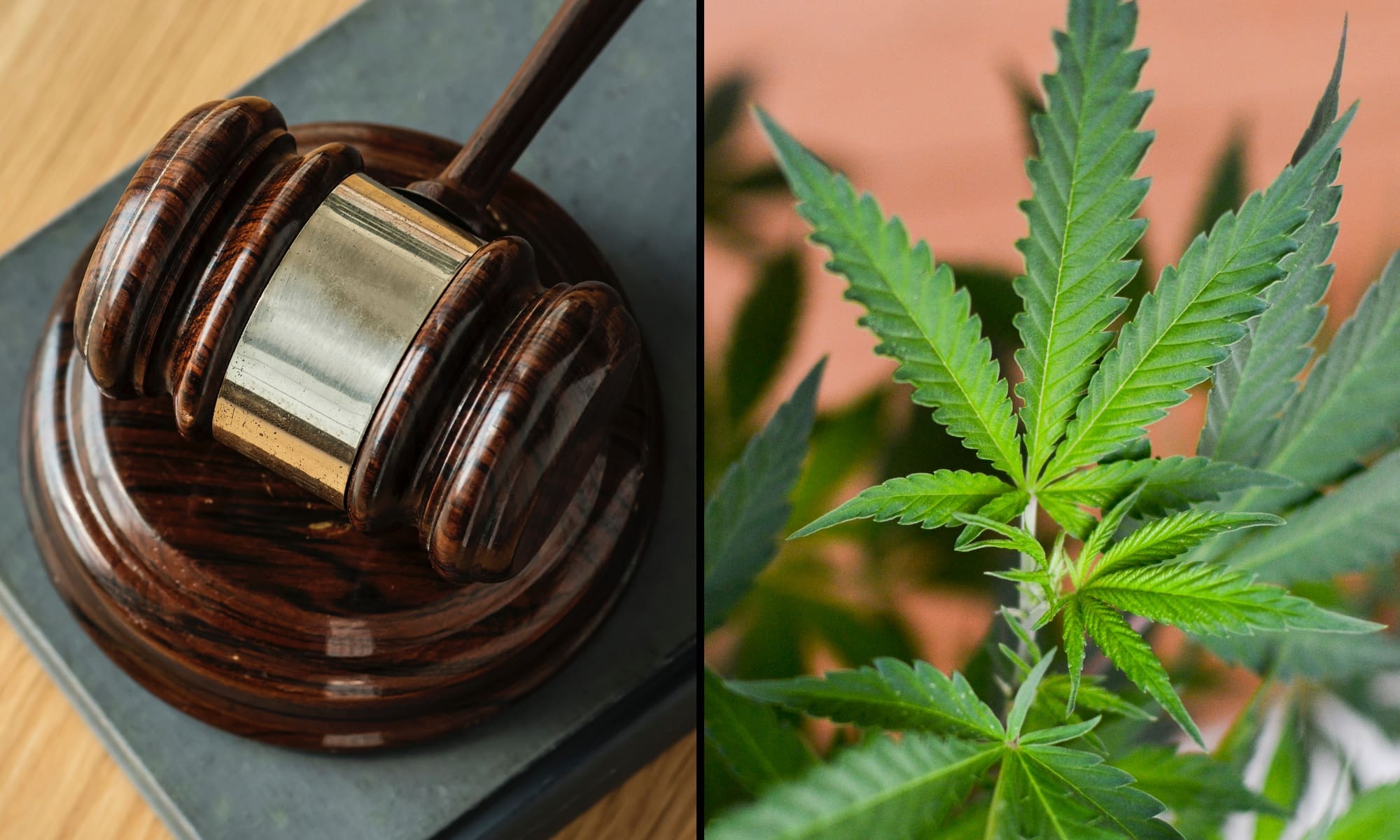 The U.S. Senate Caucus on International Narcotics Control is scheduled to discuss the health effects of marijuana at a hearing on Wednesday afternoon.
The event—titled "Marijuana and America's Health: Questions and Issues for Policy Makers"—will feature testimony from Surgeon General Jerome Adams and National Institute On Drug Abuse Director Nora Volkow, along with several academics.
Watch the Senate marijuana hearing below:
In a Senate floor speech on Tuesday in which he previewed the hearing, caucus co-chair Sen. John Cornyn (R-TX) compared claims about cannabis's medical benefits to decades-old ads about tobacco.
"There's no shortage of people who claim that marijuana has endless health benefits and can help patients struggling from everything from epilepsy to anxiety to cancer treatments," he said. "This reminds me of some of the advertising we saw from the tobacco industry years ago where they actually claimed public health benefits from smoking tobacco, which we know as a matter of fact were false and that tobacco contains nicotine, an addictive drug, and is implicated with cancers of different kinds."
Today the Caucus on International Narcotics Control will hold a hearing entitled "Marijuana and America's Health: Questions and Issues for Policy Makers." It is worth recalling how health benefits of tobacco use were once touted and its negative health impacts were obscured. pic.twitter.com/q0tbBCthzc

— Senator John Cornyn (@JohnCornyn) October 23, 2019
In August, Cornyn said that he wanted to hold a hearing focused on cannabis's health effects before the Senate moves to consider a proposal to allow state-legal businesses to access banking services. A bill to do so passed the House of Representatives last month and Senate Banking Committee Chairman Mike Crapo (R-ID) says he'd like to advance similar legislation by the end of the year, though he has indicated he wants some changes to the version approved by the other chamber.
The narcotics panel hosting the health hearing is also co-chaired by Sen. Dianne Feinstein (D-CA), who has long opposed broad marijuana reform. She did cosponsor a bill to let states set their own cannabis laws without federal interference during the course of her reelection campaign last year, but has not yet signed onto a new version filed in the current Congress.
Federal Court Dismisses Suit Against DEA Over Marijuana Growing Applications
Photo elements courtesy of rawpixel and Philip Steffan.
UK Parliament Committee Endorses Decriminalizing Drugs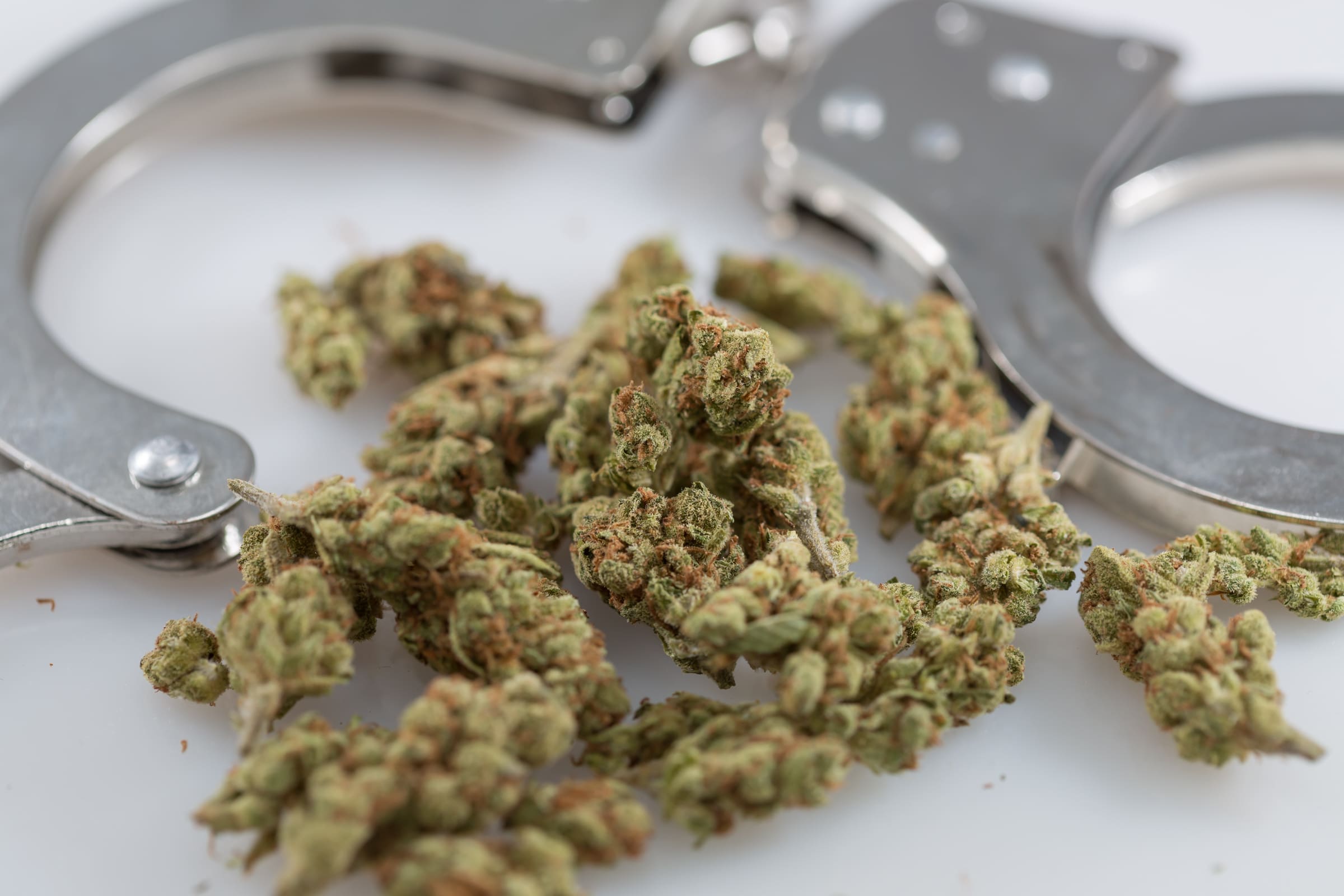 A UK House of Commons panel is calling on the government to decriminalize drugs and adopt other harm reduction approaches to address a growing overdose crisis.
"We recommend a radical change in UK drugs policy from a criminal justice to a health approach. A health focused and harm reduction approach would not only benefit those who are using drugs but reduce harm to and the costs for their wider communities," reads a report issued on Wednesday by the Health and Social Care Committee. "Decriminalisation of possession for personal use saves money from the criminal justice system that is more effectively invested in prevention and treatment."
"Every drug death is avoidable. However, the United Kingdom, and in particular Scotland, have amongst the highest drug death rates in Europe. The evidence we have heard leads us to conclude that UK drugs policy is failing."
The panel said that decriminalization alone "will not be effective without investing in holistic harm reduction, support and treatment services for drug addiction." To that end, it is also voicing support for syringe exchange programs, drug checking services, naloxone, safe consumption facilities and heroin assisted treatment—components that it says "can all play an important role in preventing deaths amongst drug users as well as protecting their communities by reducing the harm from discarded syringes and drug related crime."
The committee also wants to move responsibility for drug policy from the Home office, which handles crime, to the Department of Health and Social Care. "We strongly recommend this move," the report says.
Our report on #drugspolicy is now published.

Read it here: https://t.co/wOPXr17Ews

Find our press notice here: https://t.co/TZ67YcLL8e pic.twitter.com/lSPb0KLmxA

— Health and Social Care Committee (@CommonsHealth) October 22, 2019
When it comes to the proposal to remove criminal penalties for drug possession, the committee wrote about witnessing the success of that policy in Portugal, where it was enacted in 2001.
"On our visit to Portugal we saw a system marked by a positive attitude to service users which recognised the impact that chaotic lifestyles could have on engagement with support and treatment," the report says. "There was a striking ethos of holistic, non-judgemental treatment and access to services focused on the needs of individuals rather than the convenience of the system."
The lawmakers said that UK-based treatment professions share "a similar ethos, but their capacity to deliver is compromised by inadequate funding and the policy framework."
The Portuguese model, they write, has "had an impact on stigma" and has led to a "dramatic drop in drug related deaths…without significant increases in drug use."
"All those we met in Portugal involved in this policy area were very positive about their model," the lawmakers said. "On introduction, there had been significant opposition, but there is now political consensus and nobody would want to go back. Some of those we met were now of the view that the next step should be legalisation and regulation, to enable the generation of taxation revenue and quality control."
"Efforts to improve the unacceptably high rates of drug-related deaths would be strengthened by explicitly reframing drug use as a health rather than a criminal justice issue."
The panel's report also recounts how members toured supervised drug consumption facilities in Frankfurt, Germany, and recommends that they be "piloted in areas of high need" in the UK.
"Police representatives told us that these facilities should not be viewed simply as allowing people to take illicit drugs–they are about safety, stopping drug overdoses, and very importantly, providing access to a wraparound of other services to eventually stop that person's drug use," they wrote. "Harm reduction approaches such as [drug consumption rooms] reduce the wider harms to local communities as well as for those using drugs."
A government spokesperson rejected the committee's recommendation to remove criminal penalties for low-level drug offenses, saying that it "would not eliminate the crime committed by the illicit trade, nor would it address the harms associated with drug dependence and the misery that this can cause to families and communities."
But Dr. Sarah Wollaston MP, chair of the Health and Social Care Committee, said that "a holistic approach centered on improving the health of and reducing the harm faced by drug users, as well as increasing the treatment available, must be a priority going forward."
"This approach would not only benefit those who are dependent on drugs but benefit their wider communities," she said in a press release. "The Government should learn lessons from the international experience, including places like Portugal and Frankfurt. It should consult on the decriminalisation of drug possession for personal use from a criminal offence to a civil matter. Decriminalisation alone would not be sufficient. There needs to be a radical upgrade in treatment and holistic care for those who are dependent on drugs and this should begin without delay."
James Nichols, CEO of the pro-reform Transform Drug Policy Foundation, praised the report but also suggested its recommendations didn't go far enough in that they would leave the market unregulated by simply decriminalizing possession.
"We need to think about drugs as a health issue, not a criminal justice agenda. This isn't simply a matter of thinking differently. It's about creating an entirely new policy landscape. It means action, not just words," he wrote in a blog post. "Decriminalisation is essential in moving drug policy away from the simplistic, ineffective and often prejudicial approach we have today. Ultimately, though, we need to bring the whole market under legal regulation in order to really get drugs under control and reduce the violence and exploitation that prohibition creates."
The UK committee's endorsement of decriminalization is just the latest sign that broad drug policy reforms beyond marijuana legalization are gaining traction around the globe.
This month, Scotland's ruling party unanimously adopted a resolution endorsing "decriminalization of possession and consumption of controlled drugs so that health services are not prevented from giving treatment to those that need it."
In Canada, the House of Commons Standing Committee on Health issued a report in June recommending the government "work with provinces, territories, municipalities and Indigenous communities and law enforcement agencies to decriminalize the simple possession of small quantities of illicit substances."
In the U.S., presidential candidates such as Pete Buttigieg and Tulsi Gabbard have voiced support for drug decriminalization during the course of their campaigns for the Democratic nomination, and businessman Andrew Yang and former Rep. Beto O'Rourke (D-TX) spoke in favor of removing criminal penalties for at least opioids during a debate this month.
Denver and Oakland have enacted policies this year focused on psychedelics decriminalization.
A poll released this month found that a majority of Americans—55 percent—support decriminalizing drugs.
Last week, a top Mexican lawmaker proposed going further by legalizing the production and sales of drugs in order to undercut the violent, cartel-controlled underground market.
Vaping Injury Outbreak Hasn't Hurt Marijuana Legalization Support, Gallup Poll Shows
USDA Outlines Rules For Importing Hemp Plants And Seeds From Other Countries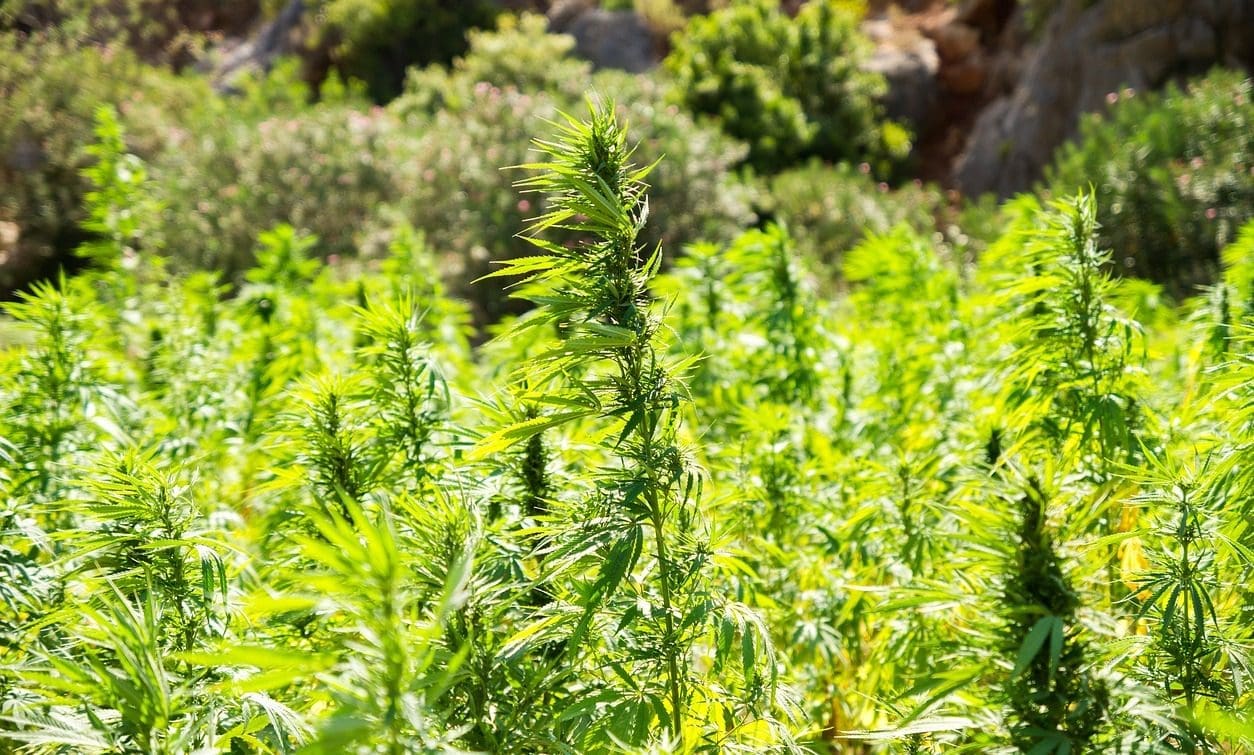 The U.S. Department of Agriculture (USDA) quietly updated guidance last week to clarify that hemp seeds and plants may be imported from other countries.
As was the case under a previous announcement focused on seeds, the requirements for importing the full plant from Canada are different than for other countries. Plants from Canada are allowed if they're "accompanied by a phytosanitary certificate from Canada's [national plant protection organization" to verify the origin of the plant and to confirm no plant pests are detected." For other countries, importers must fill out an additional permit application.
Companies can also import hemp seeds from Canada if they produce a "Federal Seed Analysis Certificate."
In addition to a phytosanitary certificate, those who seek to import seeds from countries other than Canada are subject to a Custom and Border Protection inspection at the port of entry in order "ensure they meet [Animal and Plant Health Inspection Service] regulations, including certification and freedom from plant pests."
Prior to last week, USDA had only offered guidance on the rules for importing seeds, which it released in April. Both updates are in response to the federal legalization of hemp and its derivatives under the 2018 Farm Bill.
USDA has taken an incremental approach to the implementation process for hemp since the legislation was signed into law last December. The department said in April that it's accepting applications for intellectual property protections for seed-propagated hemp.
In August, USDA said farmers operating under the 2014 Farm Bill are eligible for federal crop insurance for the 2020 planting season. That coverage will extend to all hemp farmers after USDA releases its final regulations for the crop.
USDA Deputy Secretary Stephen Censky said on Monday that the department plans to release its interim final rule on hemp within "the next couple of weeks."
The latest development comes after more than three months of interagency review of the regulations, which included input from the Justice Department and White House Office of Management and Budget.
Hemp Regulations Will Be Issued Within Weeks, Top USDA Official Says
Photo courtesy of Pixabay.